This is my all stock 510's twin. Unlike blue which ive known since i was 5, but finally bought 2 years ago from the original owner that i knew since i was a kid, Purple has been in my family for about 25 years, my dad for 15, and me now for 10. I could never sell her like my preserved 510, she was my daily driver for 7 years, and then parked because im to paranoid of something happening to her. I have a hard time changing her, since growing up, she has always looked as she is, but im finally getting ready to strip her. I have my preserved show car, and then this, my lil ratsun. Shes got pretty much every rare part any 510 owner would want, and is a head turner as is. Shes got a early build lz 2.2 under the hood, and even with nearly 300k miles on her, she does not smoke, burn oil, and only drips a few drops of oil when she sits. Shes been my most dependable vehicle, and i love this 510. Shes been in my life as long as i remember, and is just as special to me as my other 510. Now the 610 you see in the photos is just my daily driver, not special to me, but still a hard to find 610 as well
How she used to look.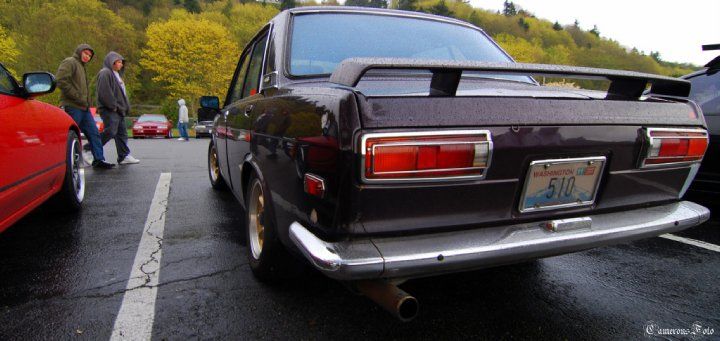 I hate the spoiler now, i regret putting it on when i was 18, but its still unique, you dont see spoilers on 510's much, and i do like having it be different, but once i strip her for paint, i plan on going with a smaller m3 style spoiler.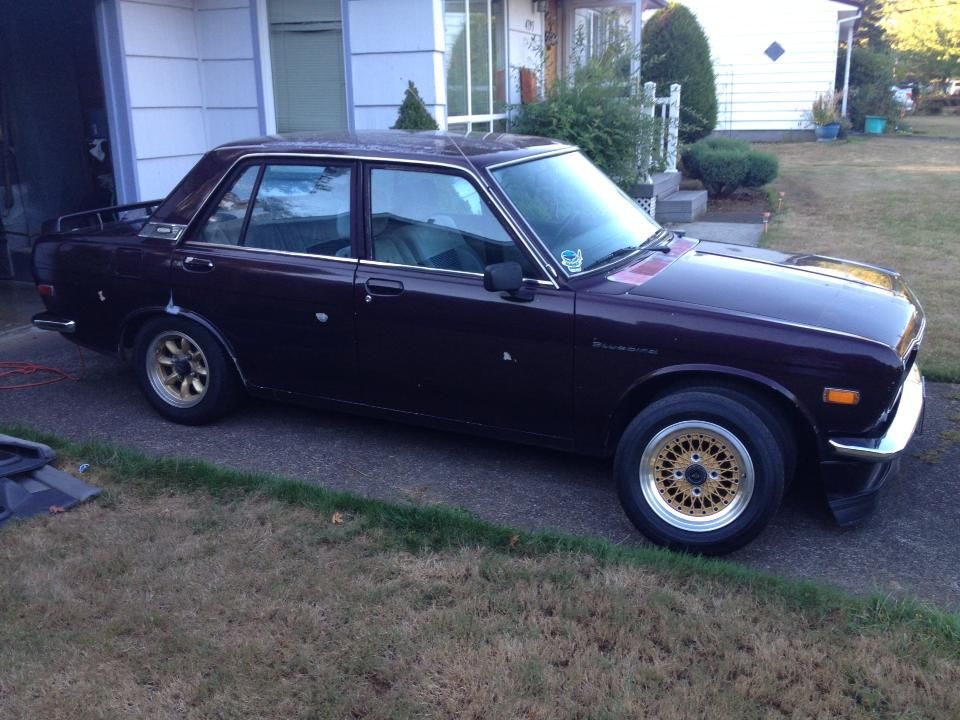 Gold carol shelbies i plan on putting on her soon. These were brand new in the box, just had them mounted on new 13" tires, been waiting till i get a 2 car garage again to put them on, which i do now have since we are moving in a few weeks. Major process will begin on her.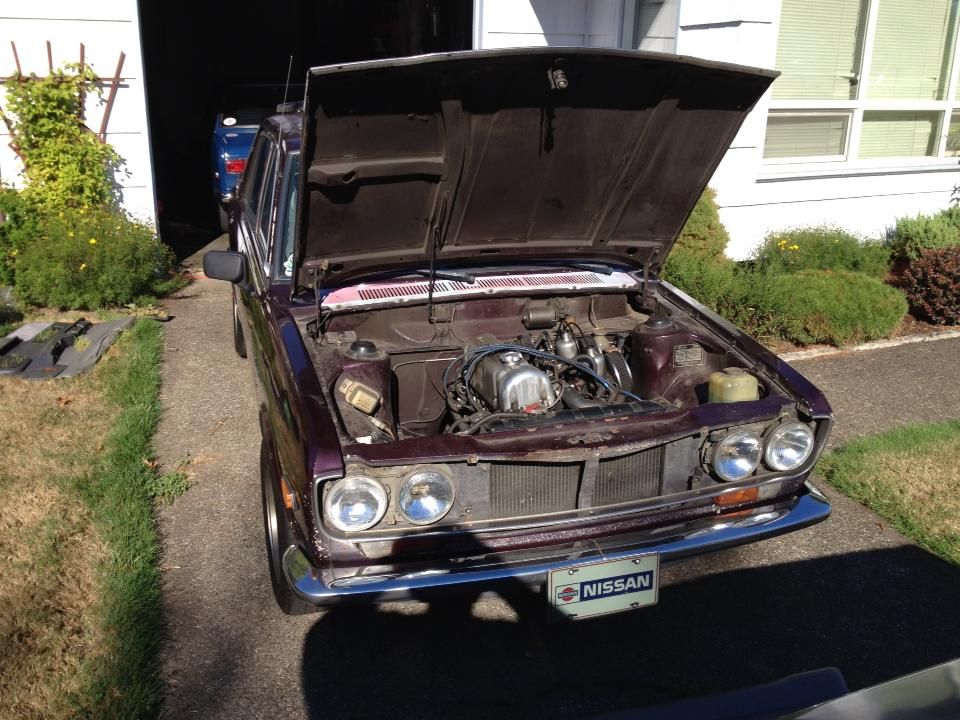 Reproduction Super Sonic "bluebird" 73 grille. Love how this looks on the car.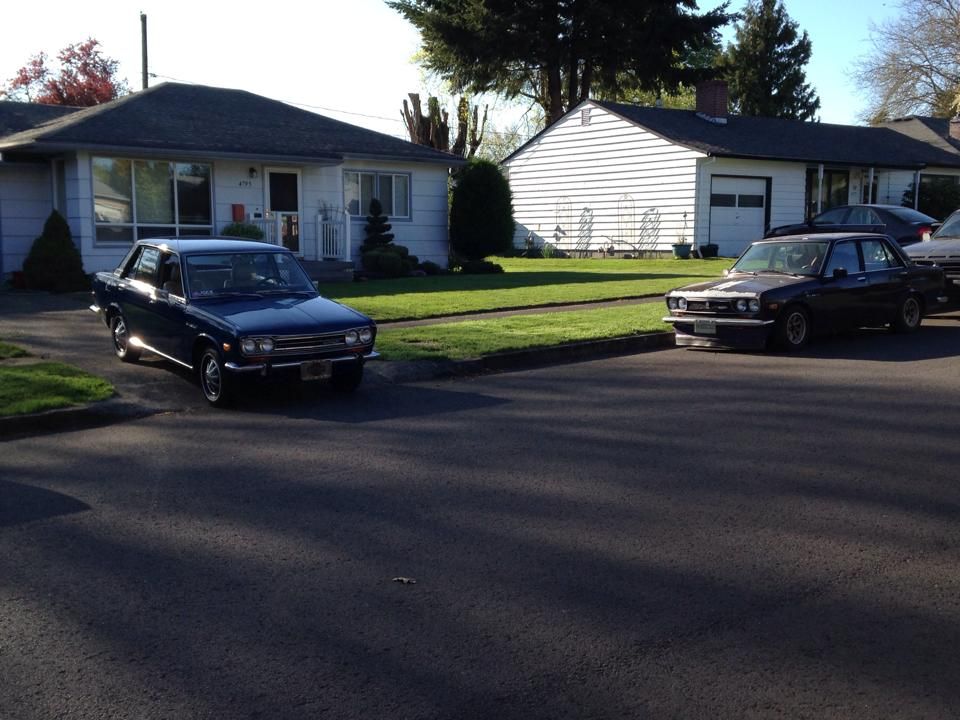 THe gold enkies are going on the wagon, and the new shelbies on purple.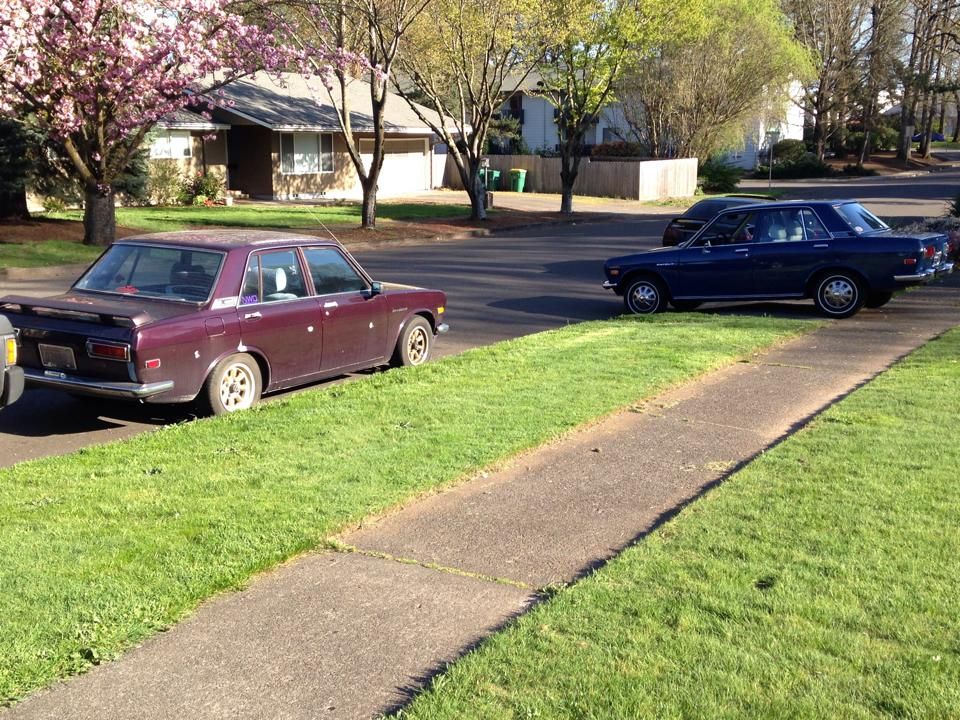 And sitting in her new garage.