Thanks fellas,
Heres the story on it
Was cruising my valiant as a daily right and fuel prices and and rego were going up so i was looking for a 510 or shovel nose rona cheap (yeah right)
Any way val was up for rego in like 3 weeks, get a phone call from the ol boy saying theres an old bluebird in the window of the shop for sale like 4 km's from home i was like bluebird come on then he goes 1967 for 6 hunge(holy smokes batman)
I was at work and wouldn't be able to see it till the weekend, so saturday comes and i go and look at right, here it is sitting high as hell, blue all over in 2k, interior is as i bought it, hot wire wheels, but no motor????
So i ask the young fella wheres the motor? its in the shed i spun a bearing, right here we go i think, then he tells me its original motor but heavily worked, 308 v8 valves and double valve springs, ported and polished, big cam, fully balanced, r31 skyline 5 spd, late model diff blah blah blah, but a spun bearing.
Offered him 500 and it was mine!!!!!!!!!!
No pics of when i got it i was flat out trying to get it sorted, any way motor is an mg1800 and i had a bit of a headache sorting it out but its on the road now reliable as hell and pretty fast 2!!
This is how it was when i got rego
Fender mirrors and a lil lower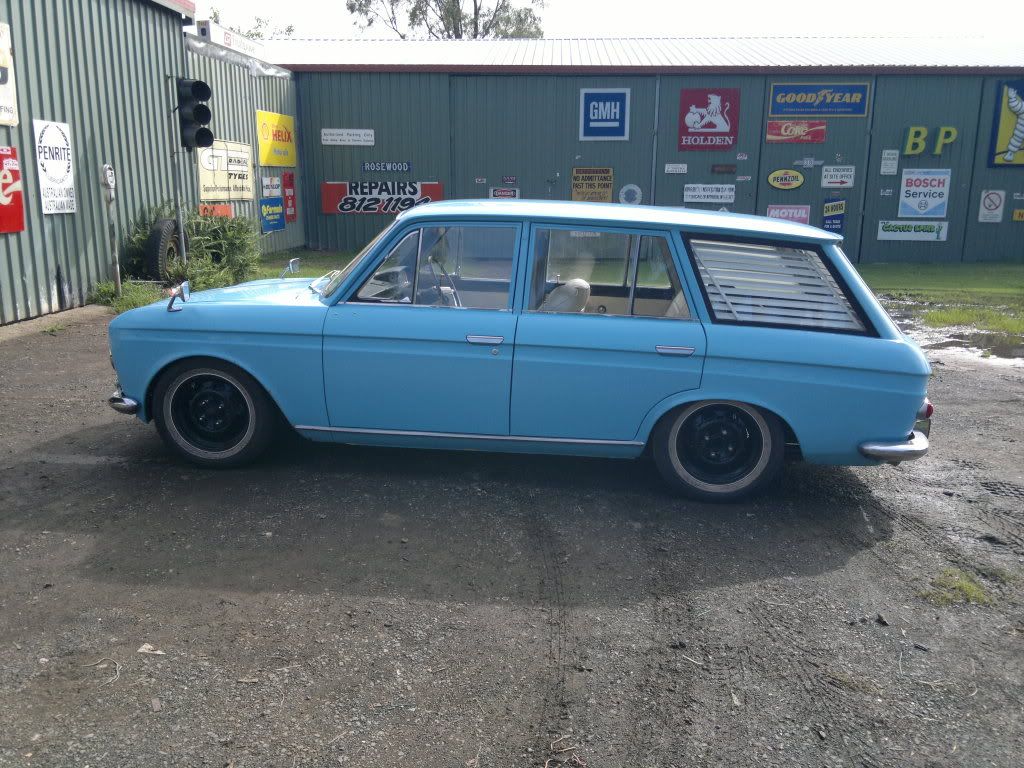 Stereo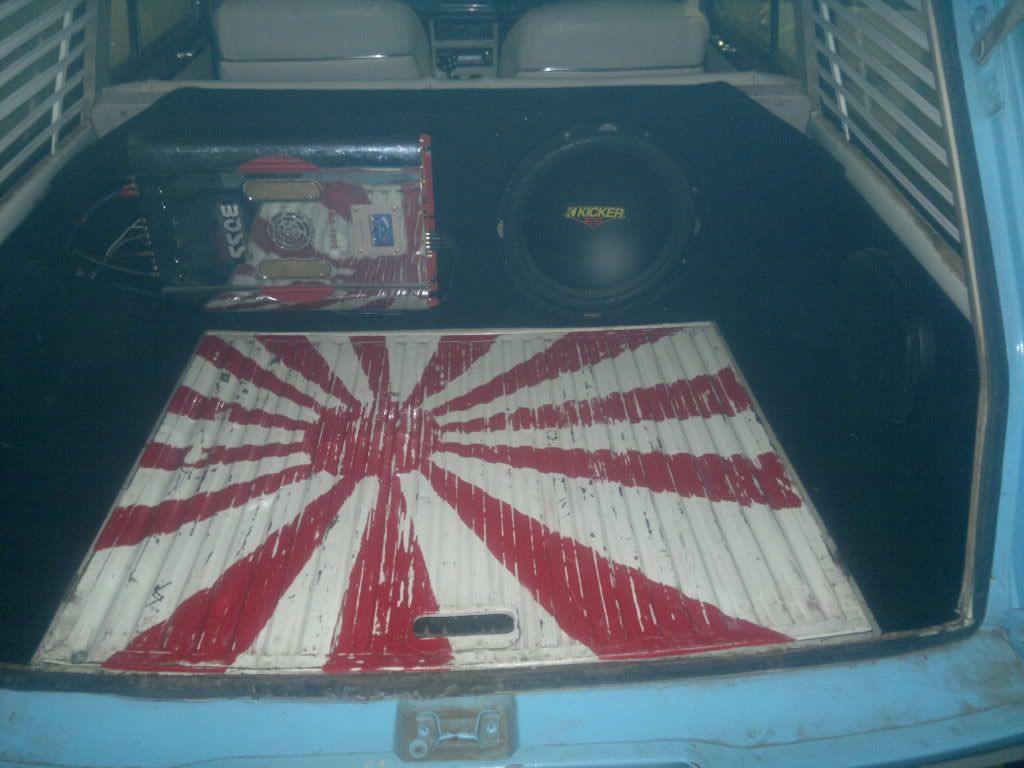 Panited the roof and put on a visor