Before I start cutting I drew a small layout of the tank so I knew where to cut & how it's structured. I decided to cut below the belt line & around the bottom of the tank. Doing this allowed me full access to both upper & lower panels without sacrificing structural integrity. Also by doing this I only have to remove one set of spot welds that hold the inner structure to the exterior of the tank.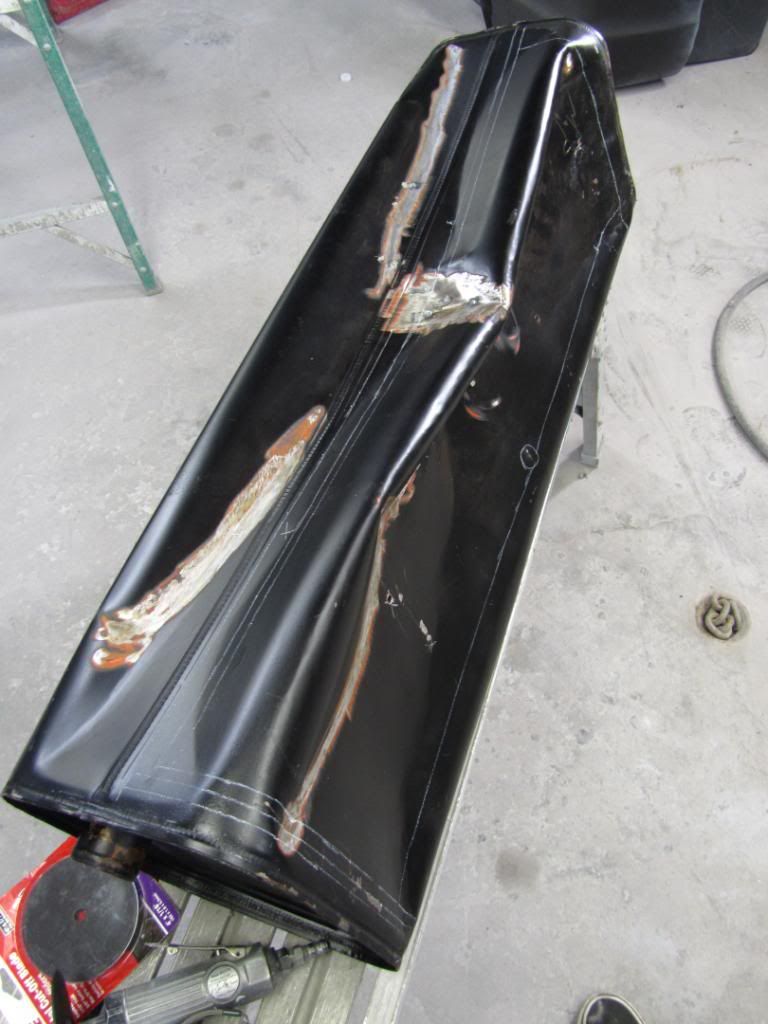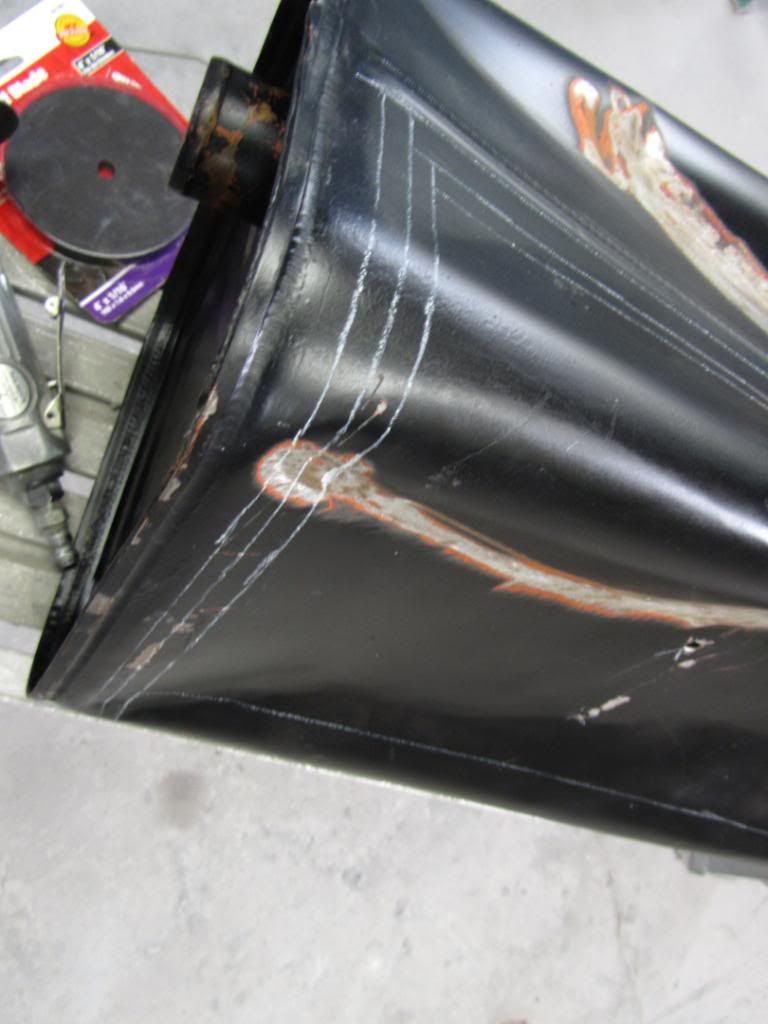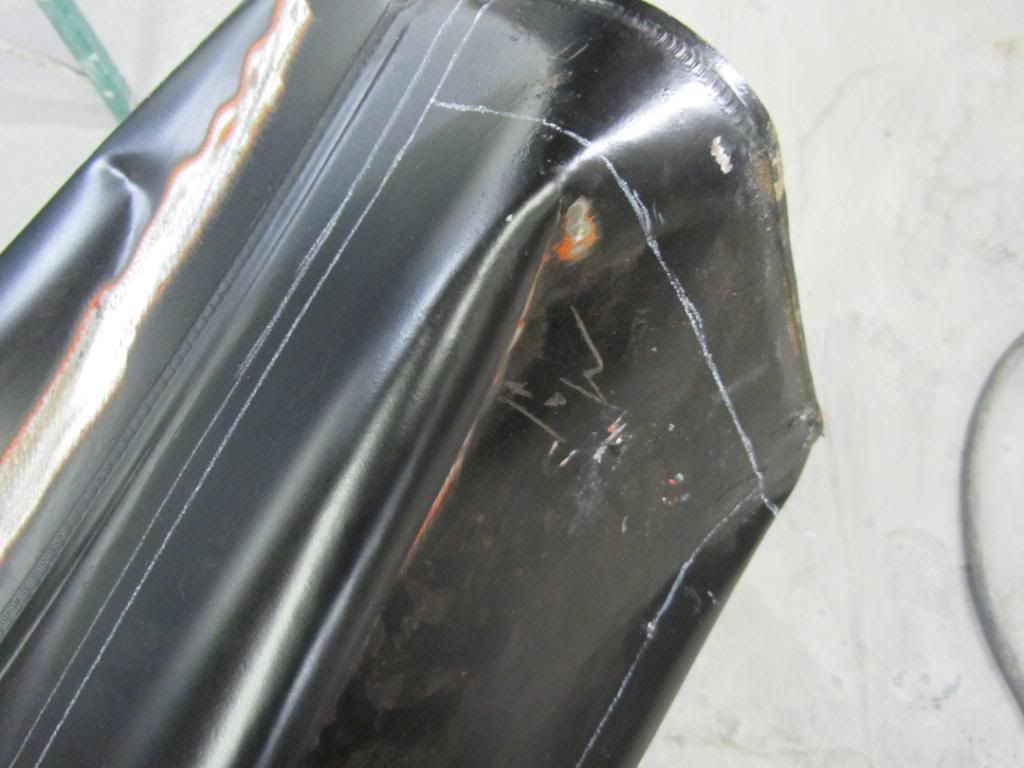 Spot welds removed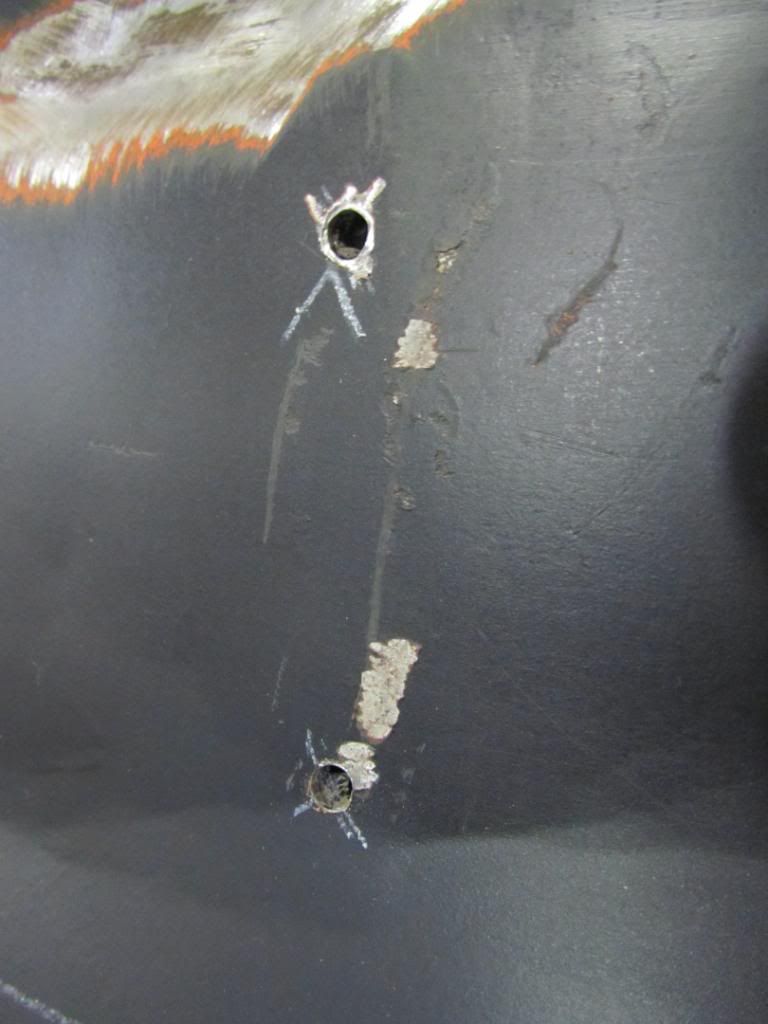 A lot of pressure relieved after the 1st cut. .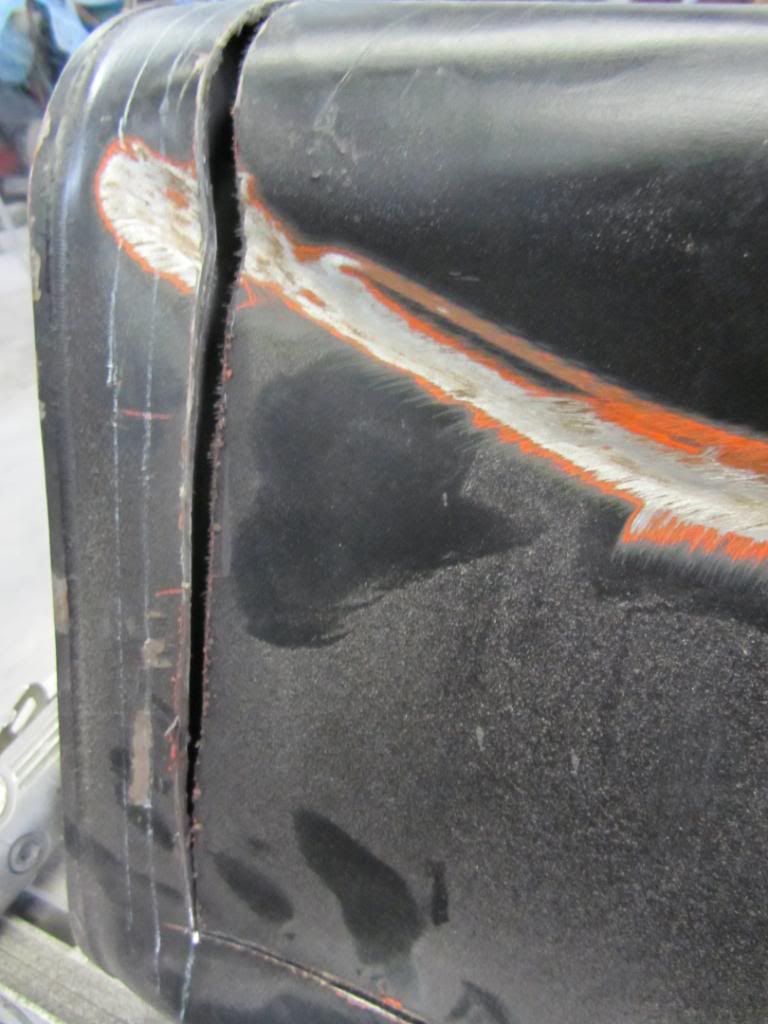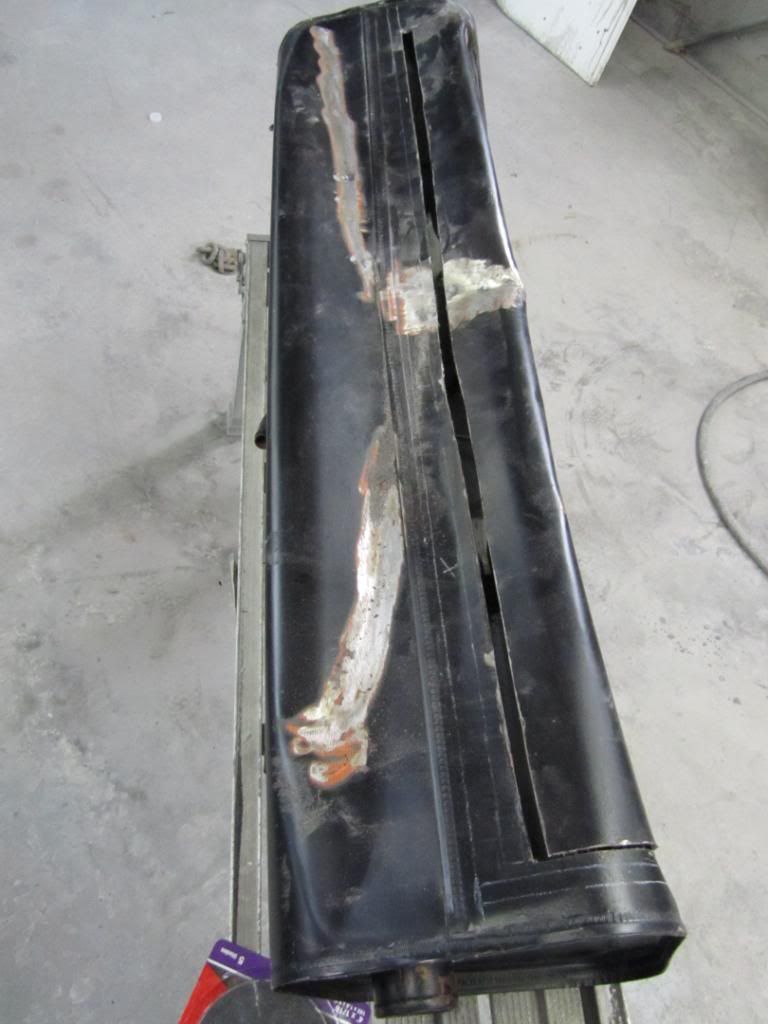 More pressure relieved.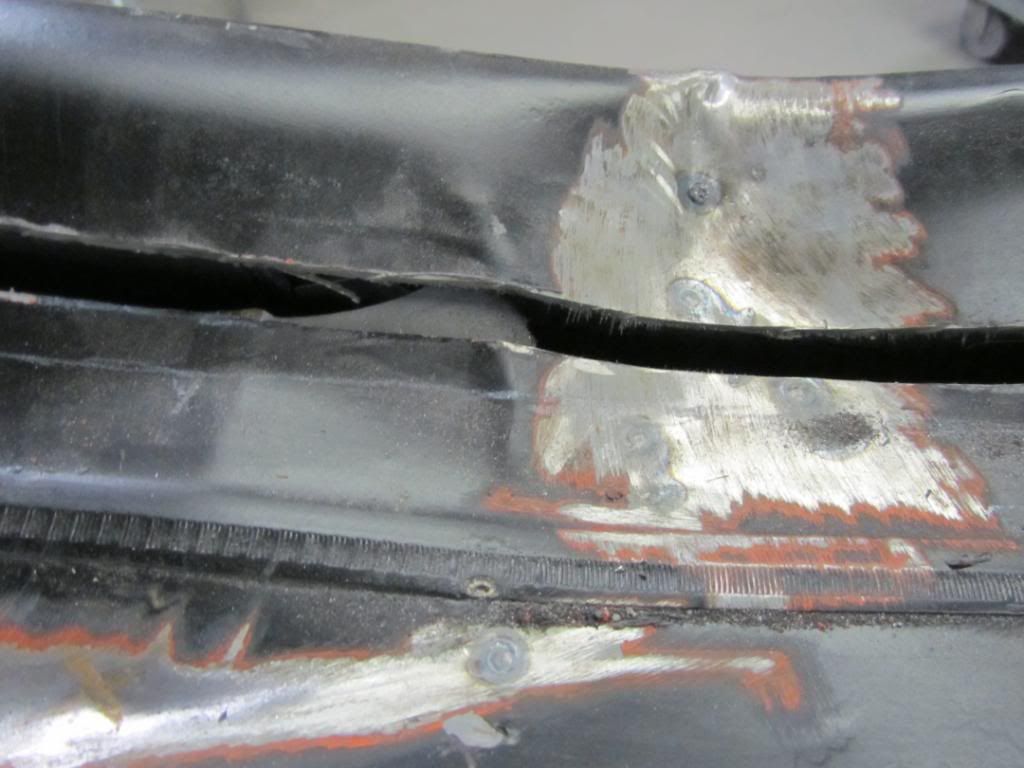 With the spot welds cut it allowed one side of the inner wall to separate from the outer skin.
With very light pressure from the pry bar it helped separate the two walls. Tank sealer had bonded them together.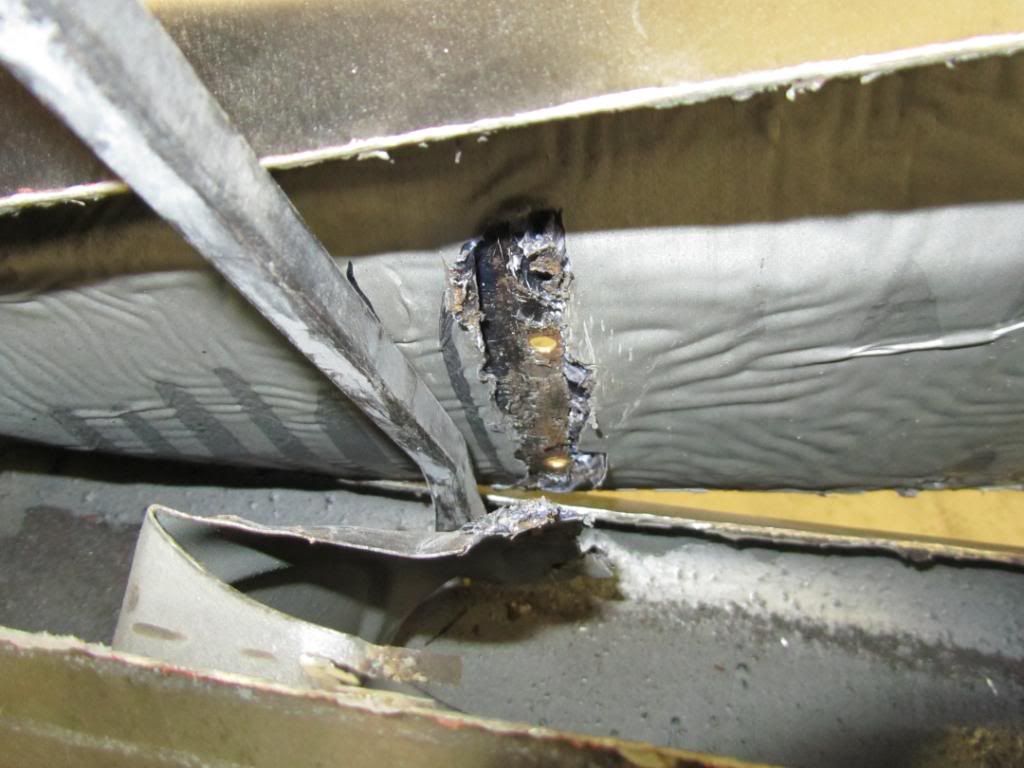 A better look at the damage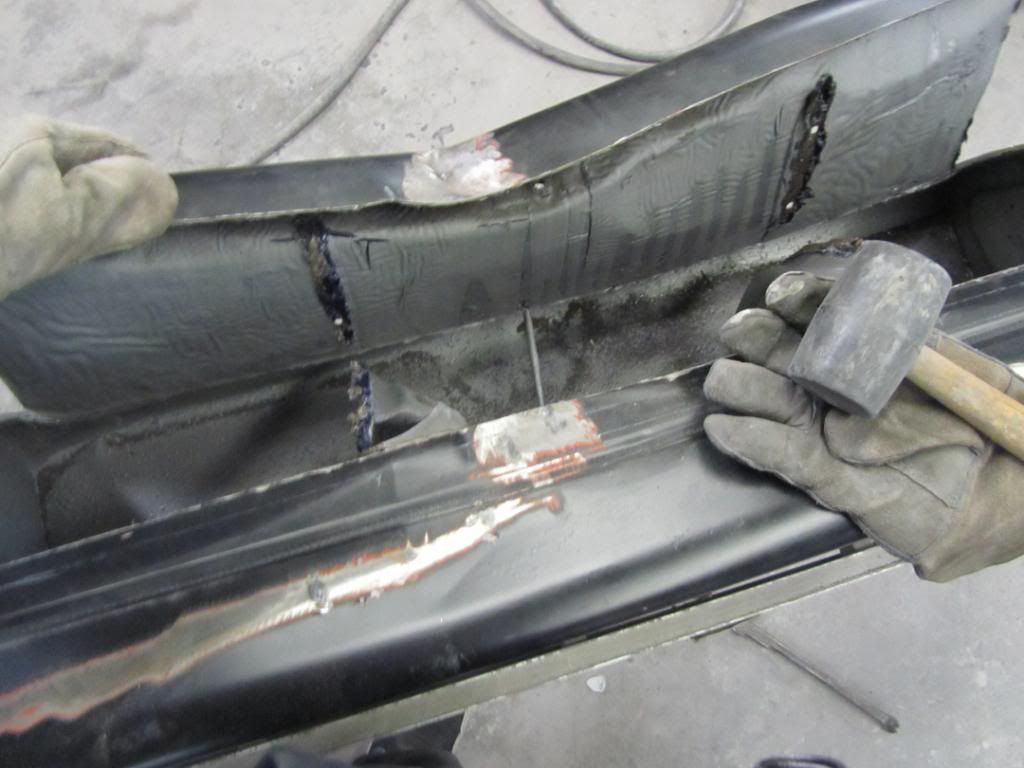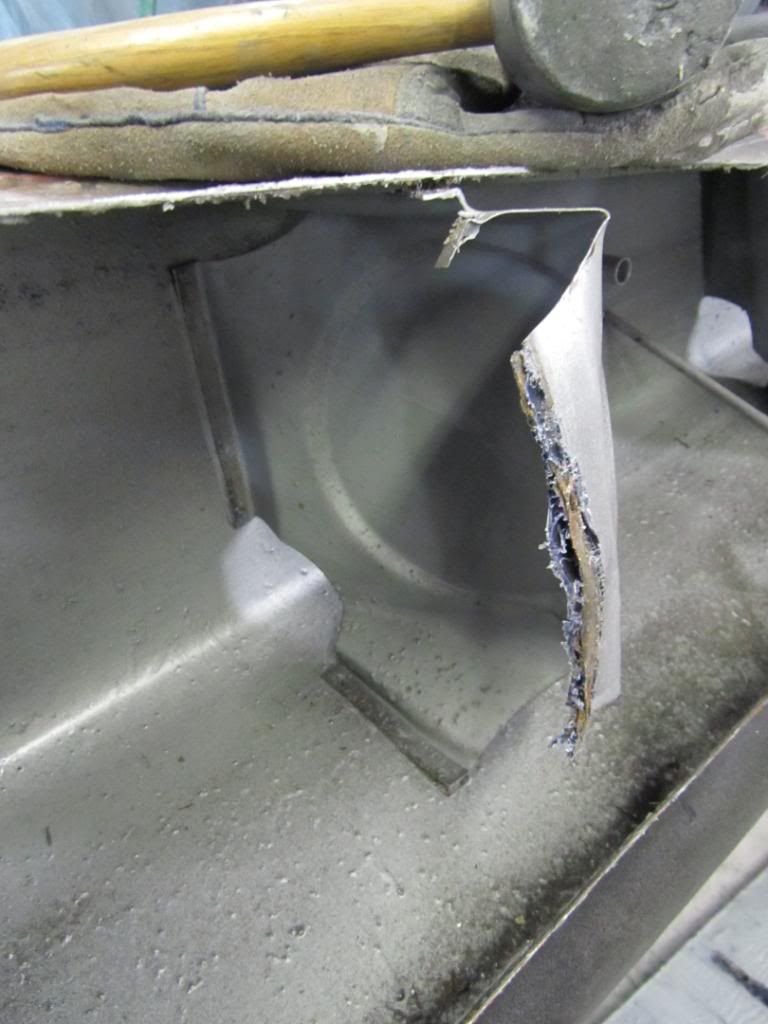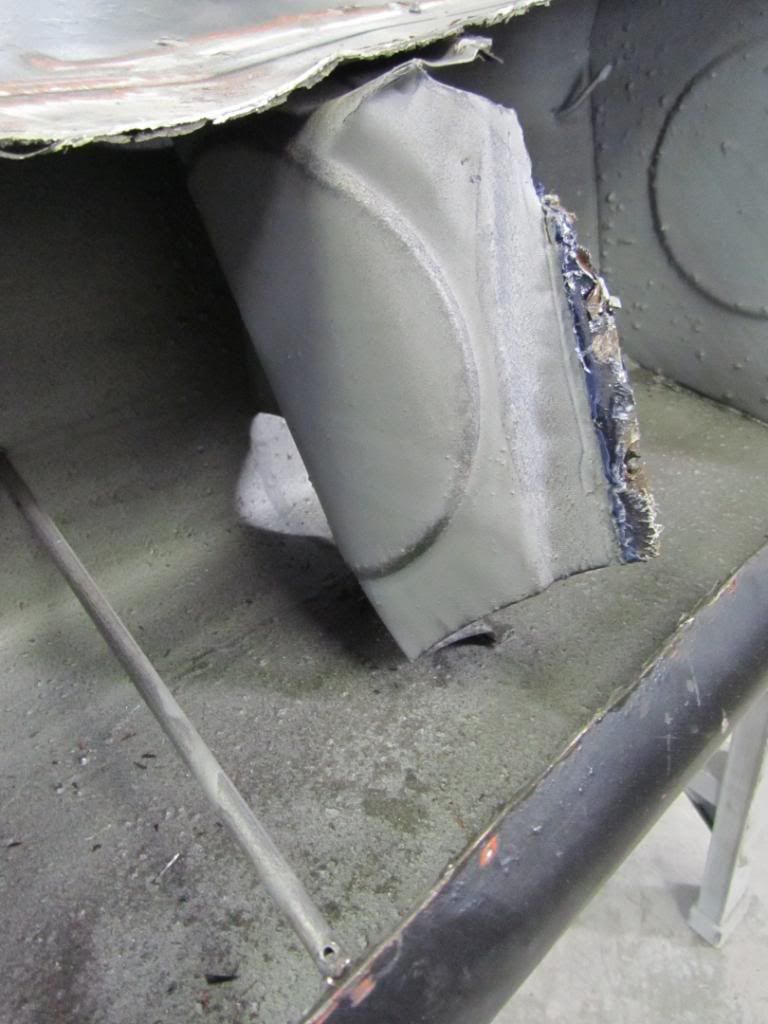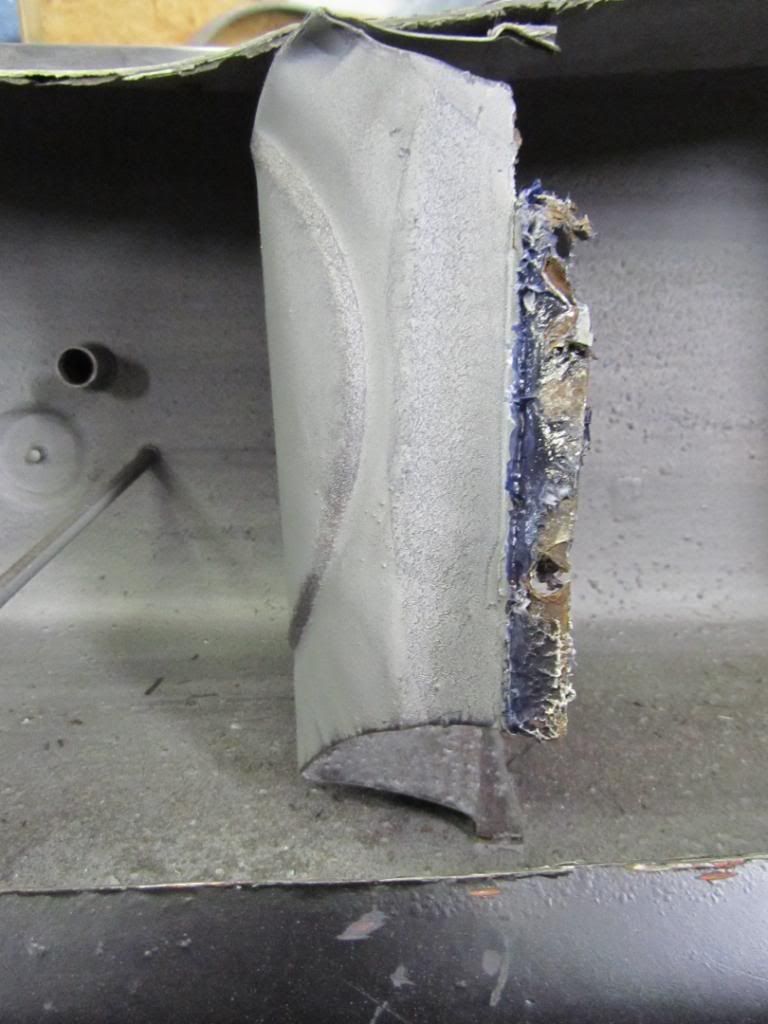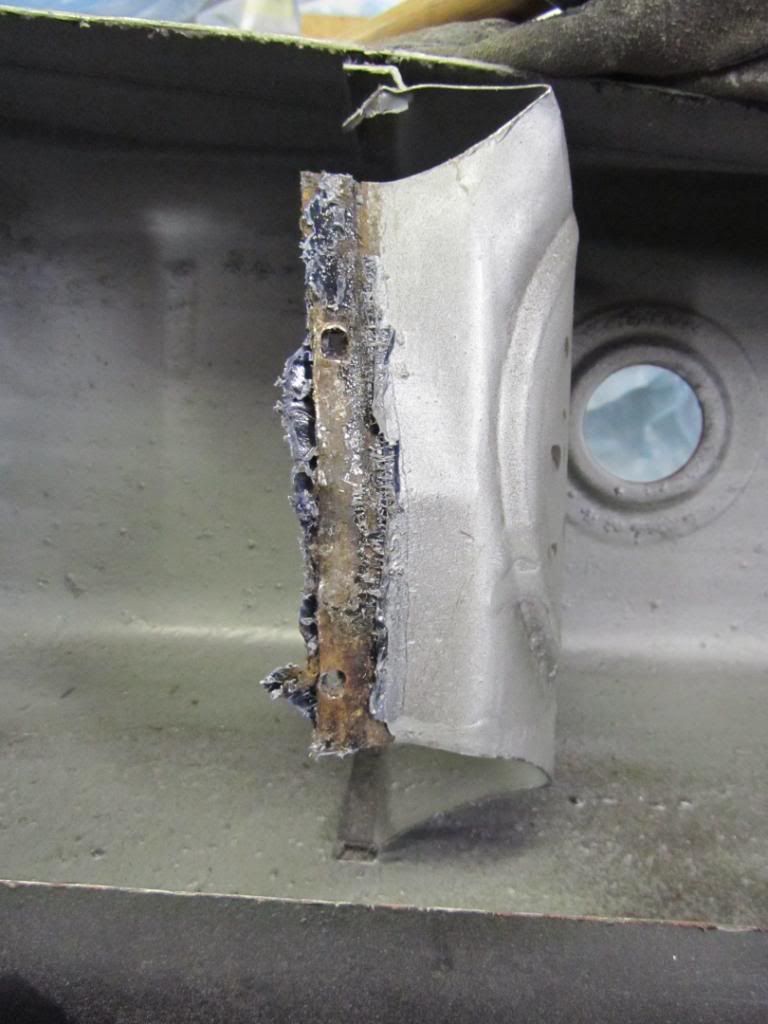 Bottom skin of the tank.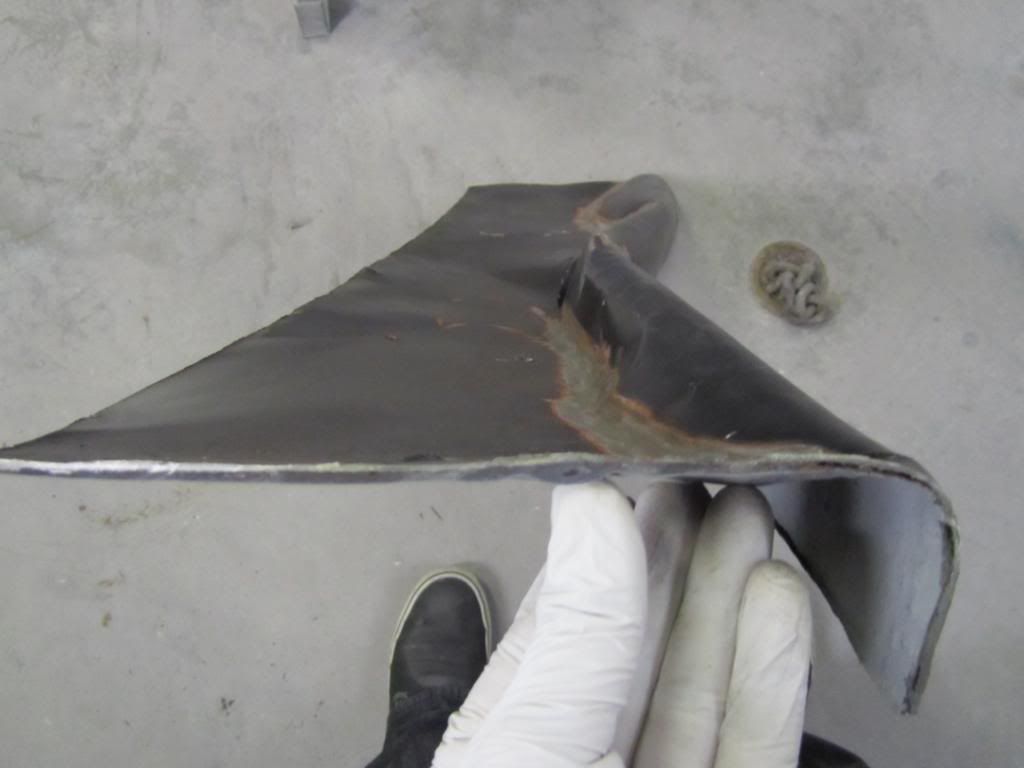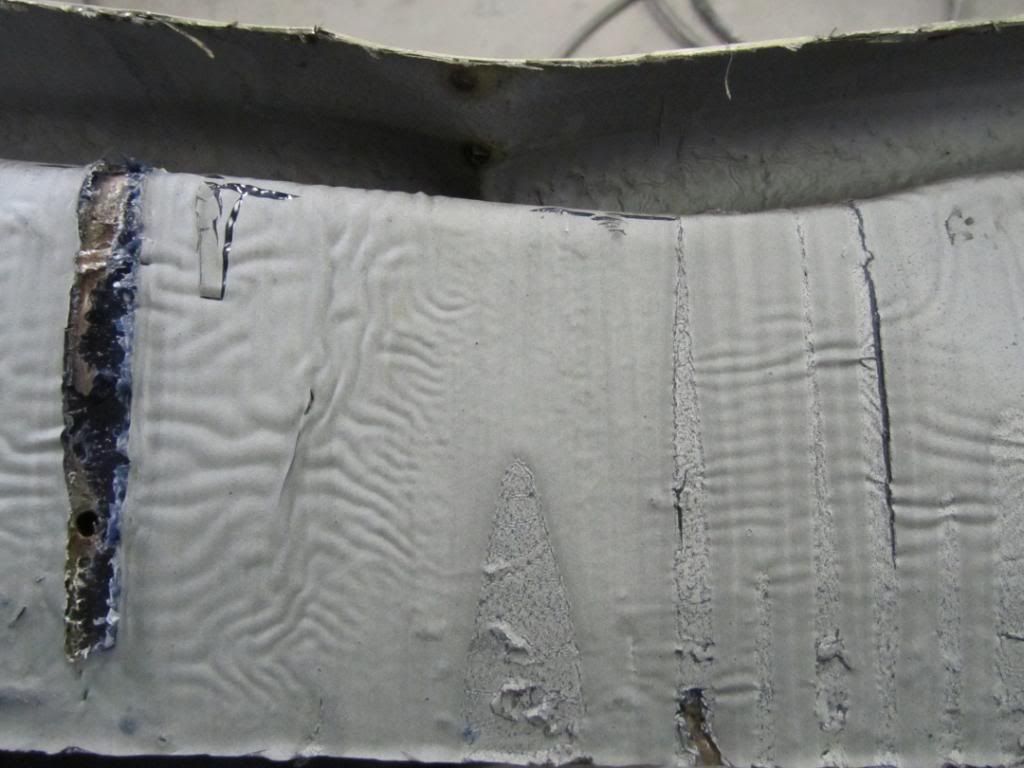 Because of the thickness of the metal I pulled out the "BIG" hammer. Also used a piece of scrap wood I had laying around to soften the blow on the bottom.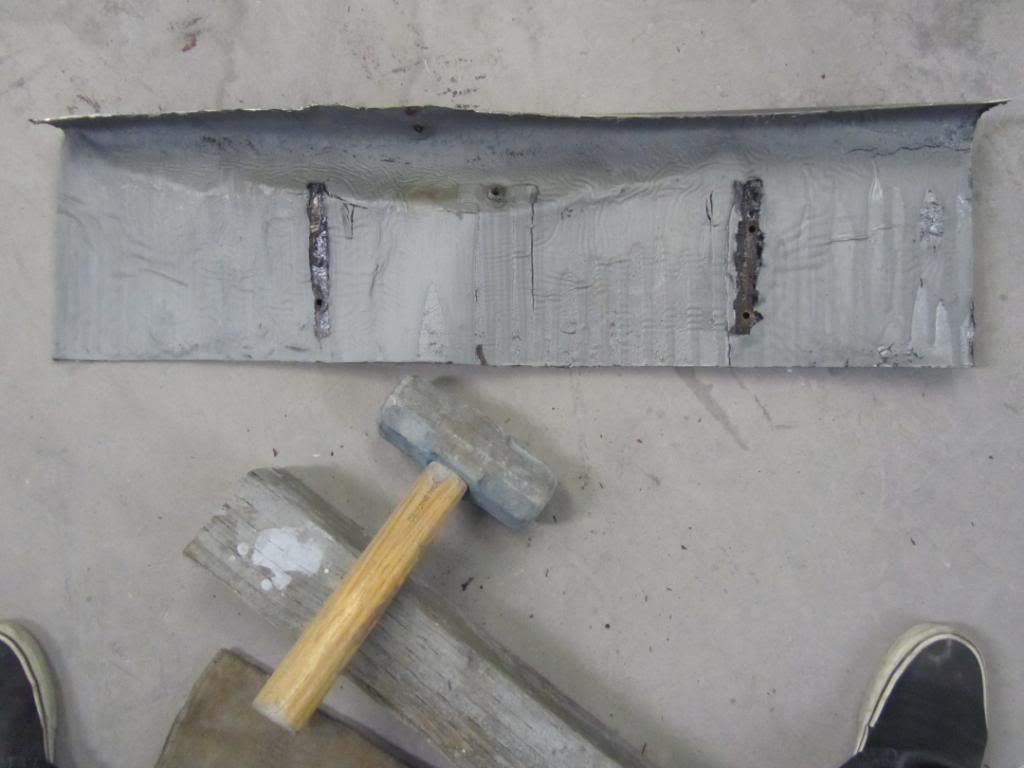 After two good hits you can already see the change in shape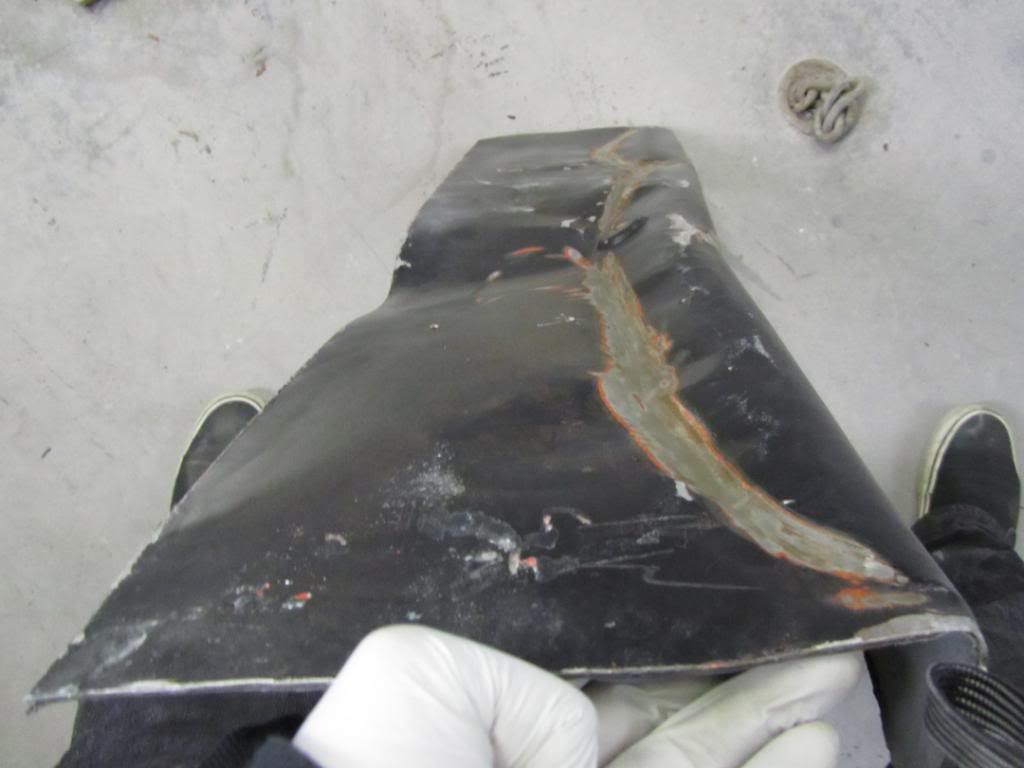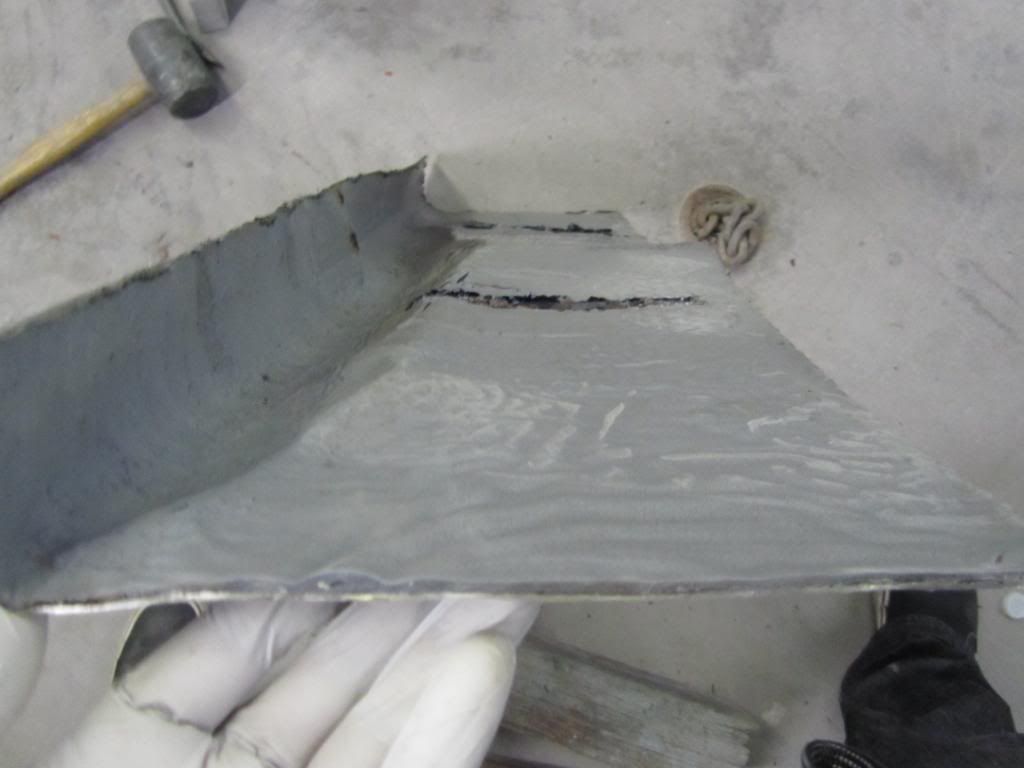 Working the metal a bit more & it's getting closer to its original shape.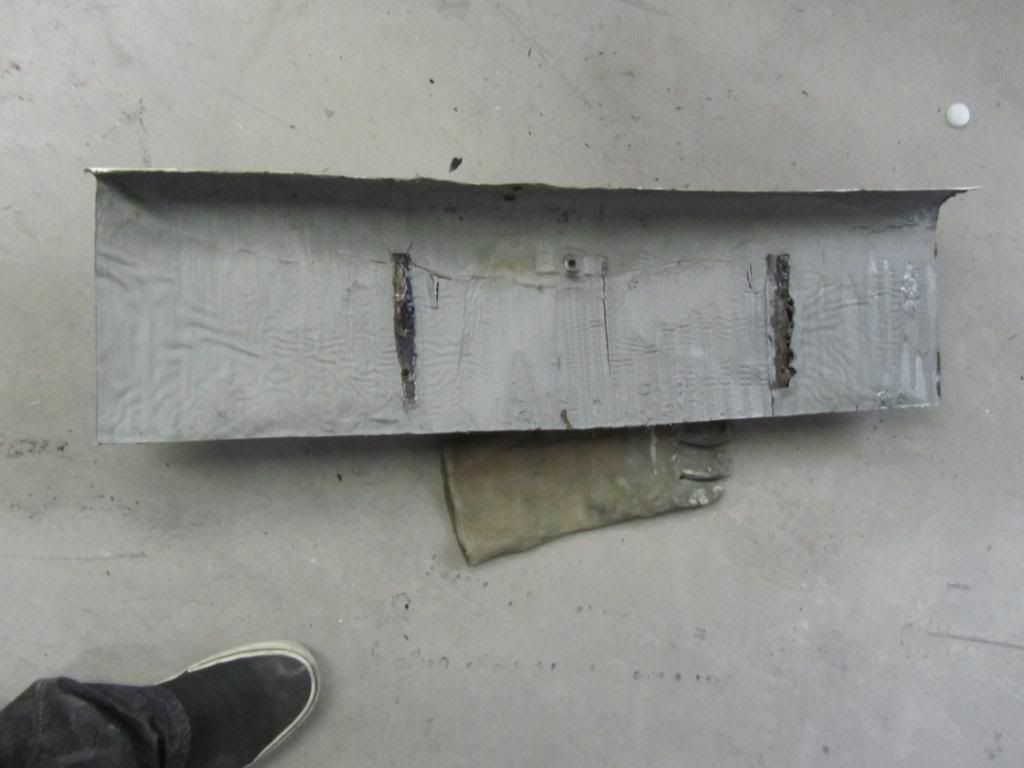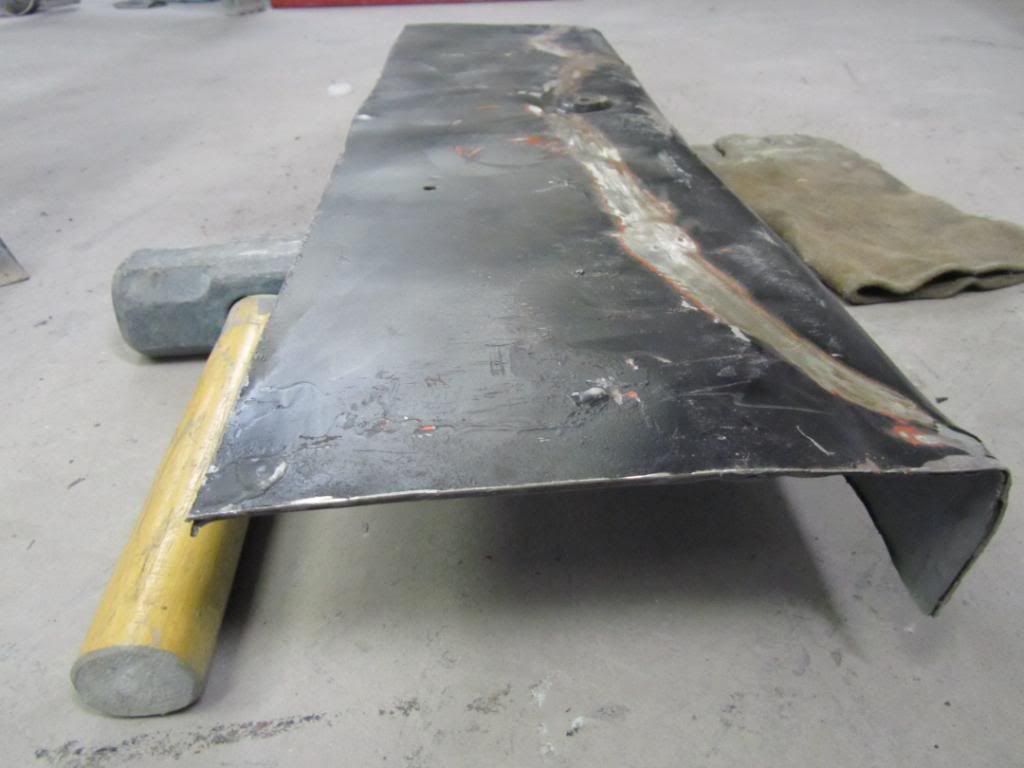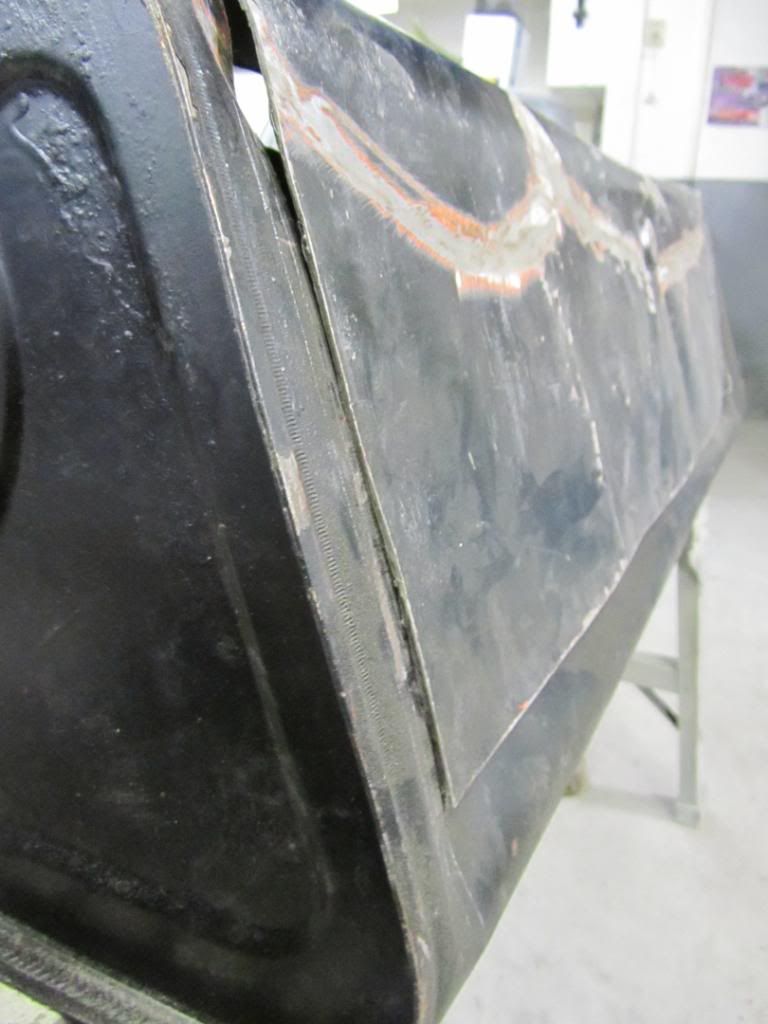 Test fitted to see how much more work needs to be done.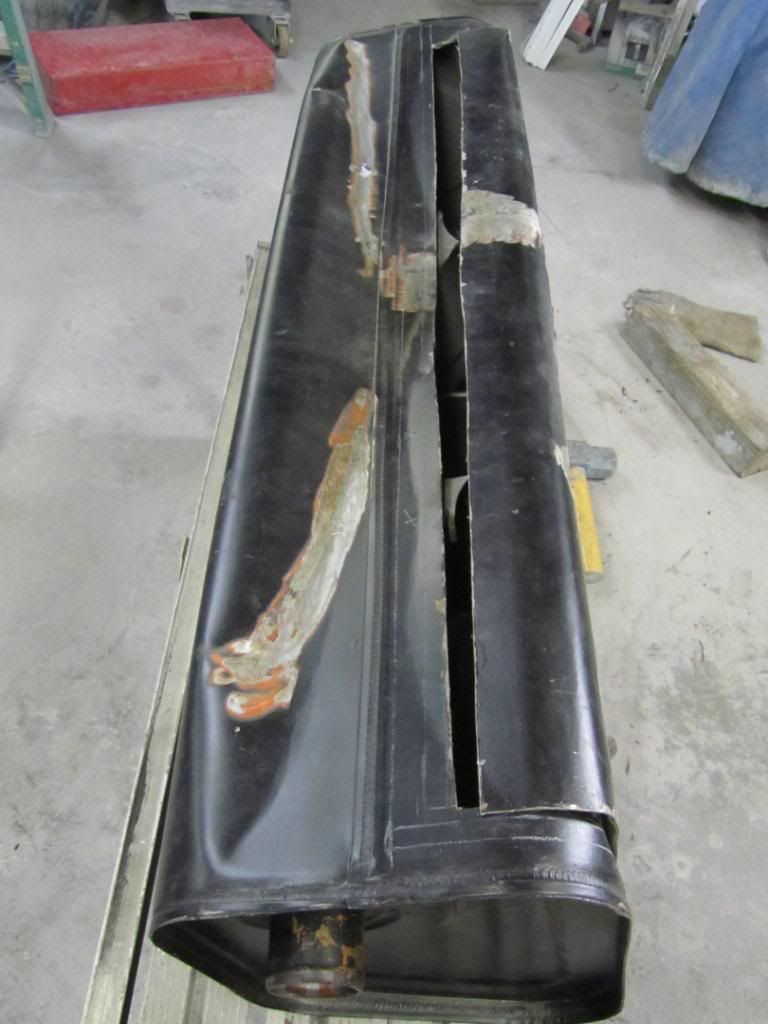 Next….the tank structure & inner walls. First start by relieving some pressure from the outer walls then work the inner walls straight.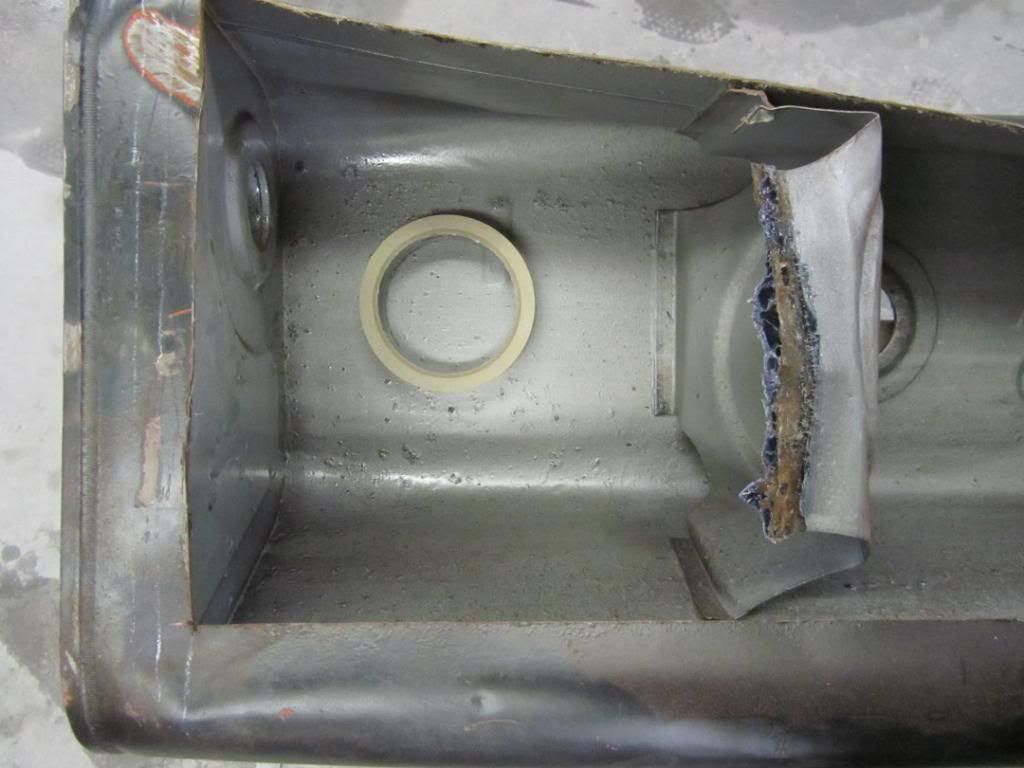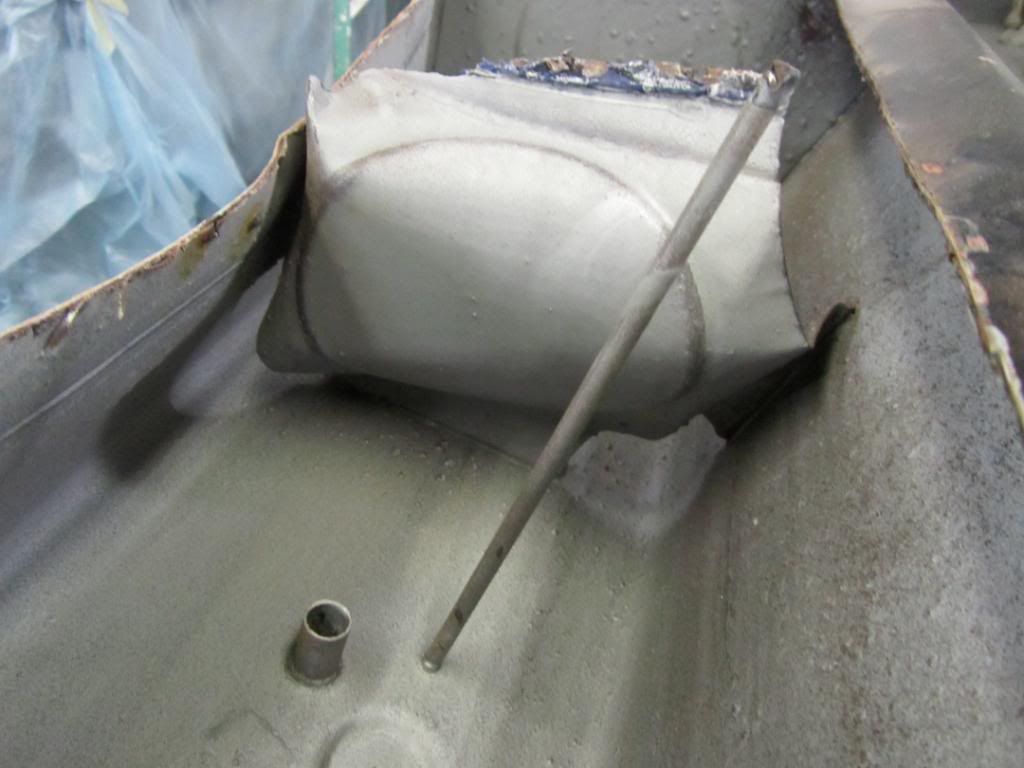 -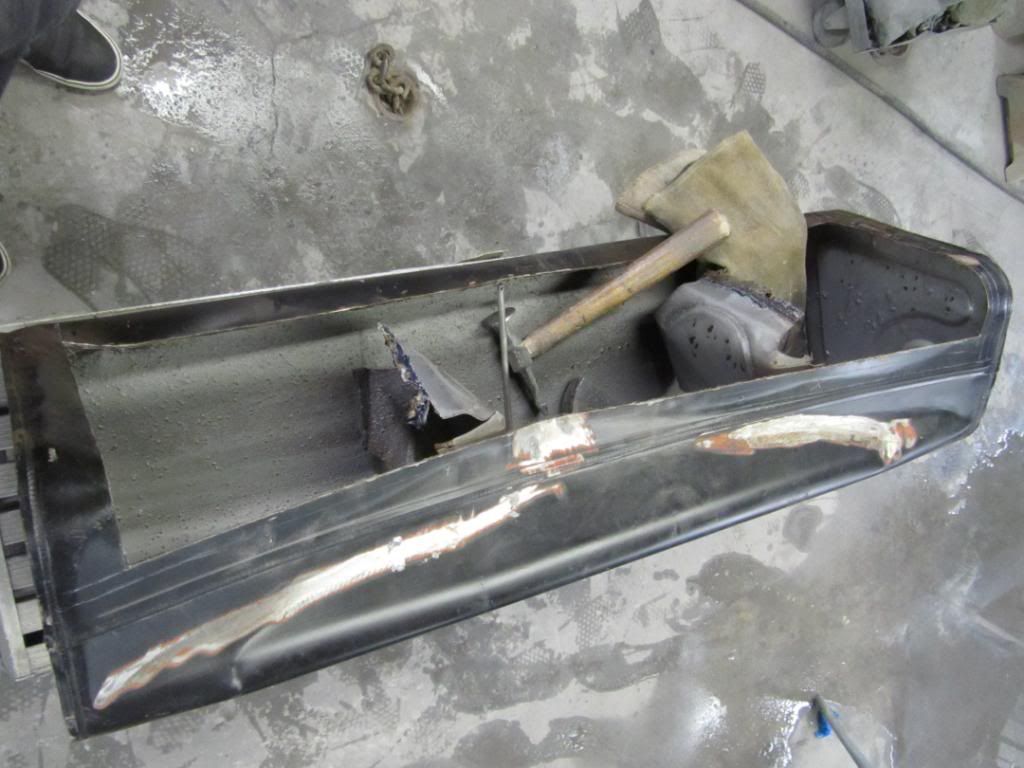 While straightening the metal I realized the tank sealer had puddle up from the previous reseal. I don't want it catching fire when im welding so out it goes.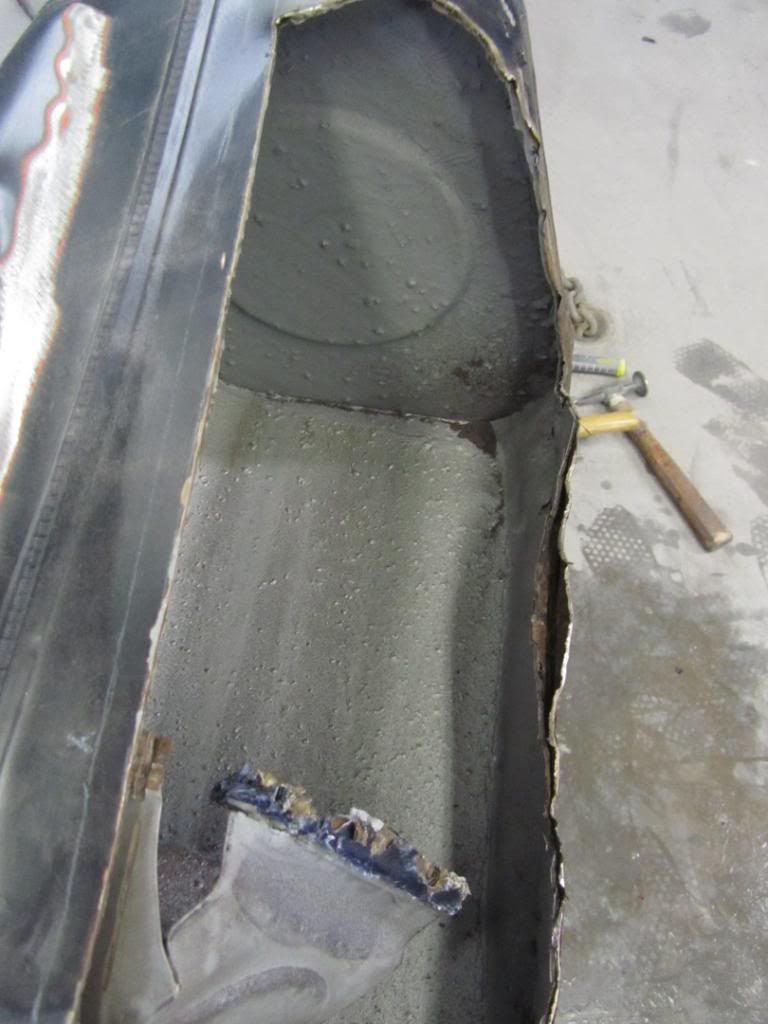 As you can see having a the tank boiled does not remove all the rust. I'll be sand blasting the tank before it goes back in.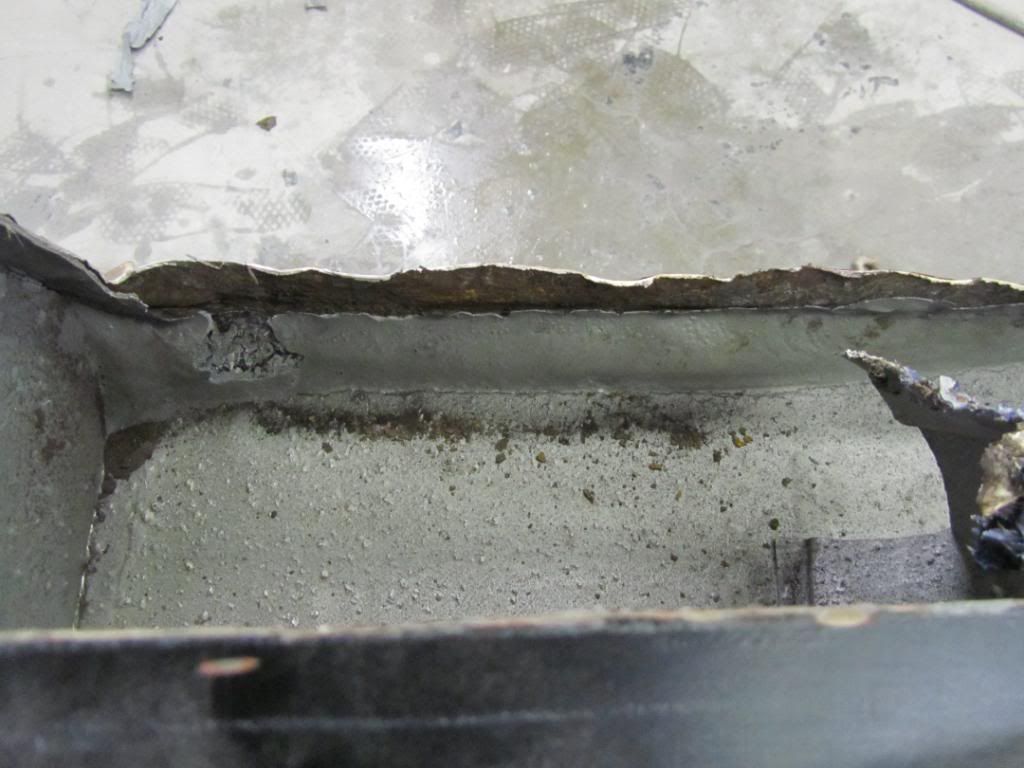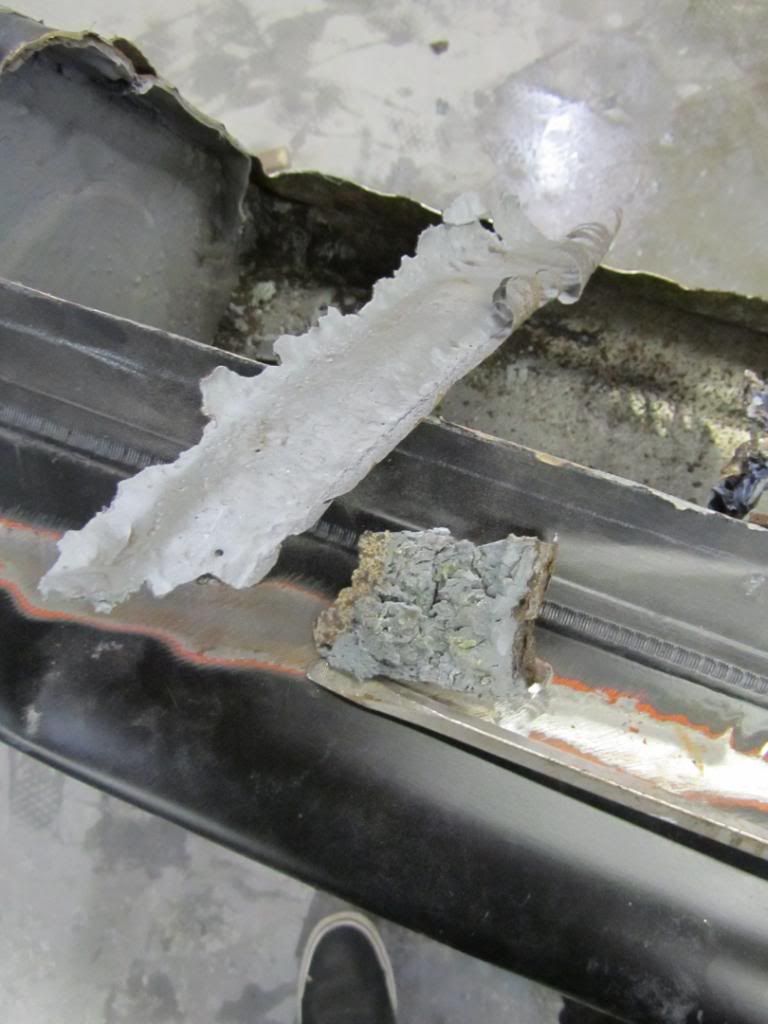 All the excess tank sealer & rust that came out of the tank.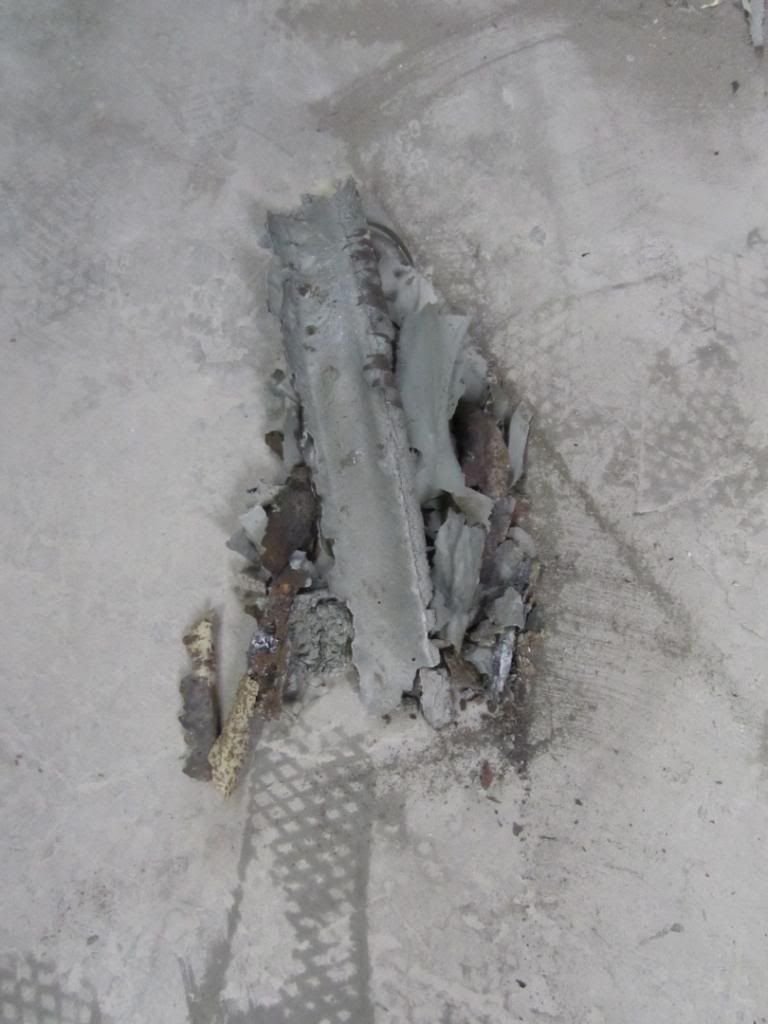 Slowly started to straighten the walls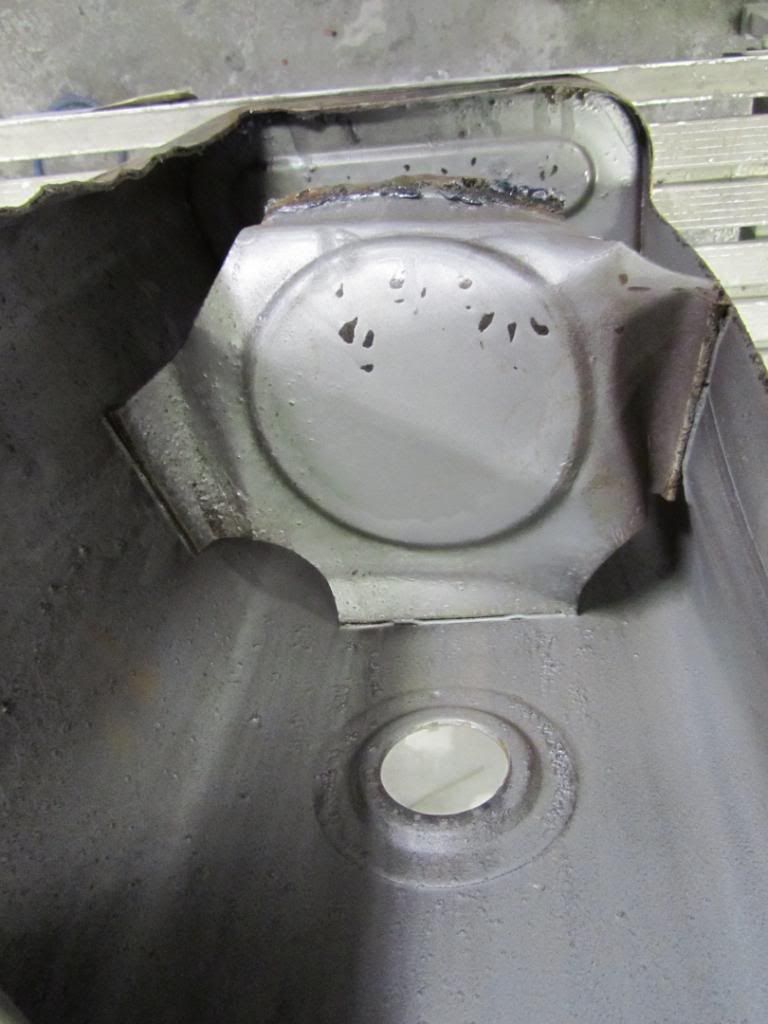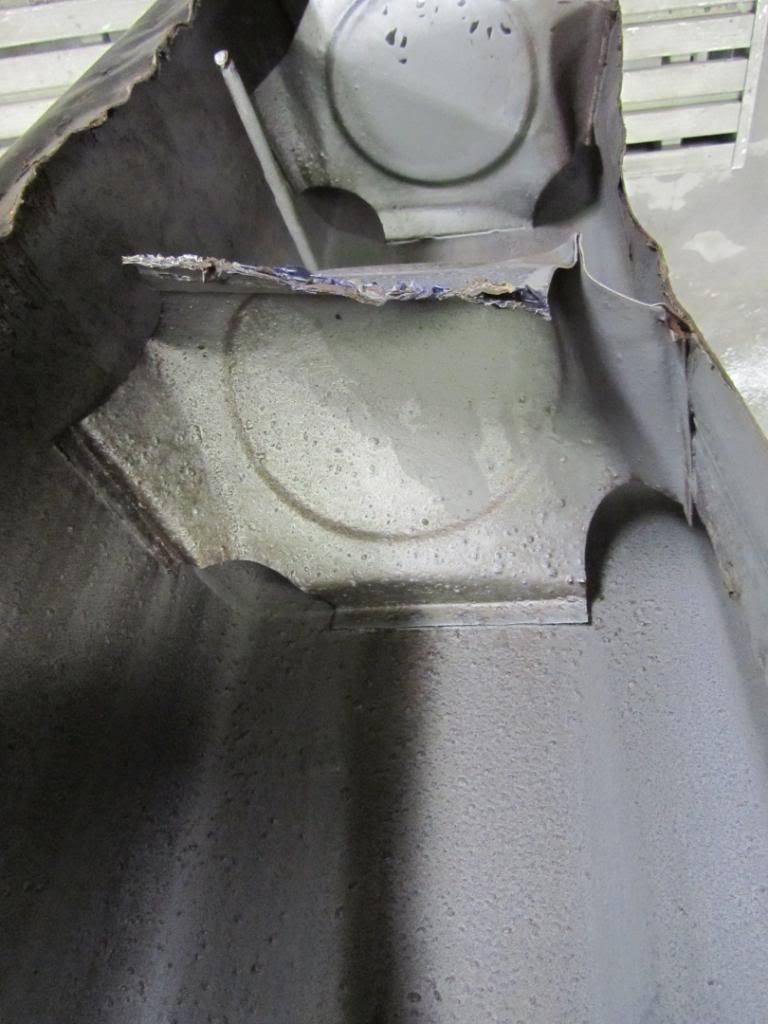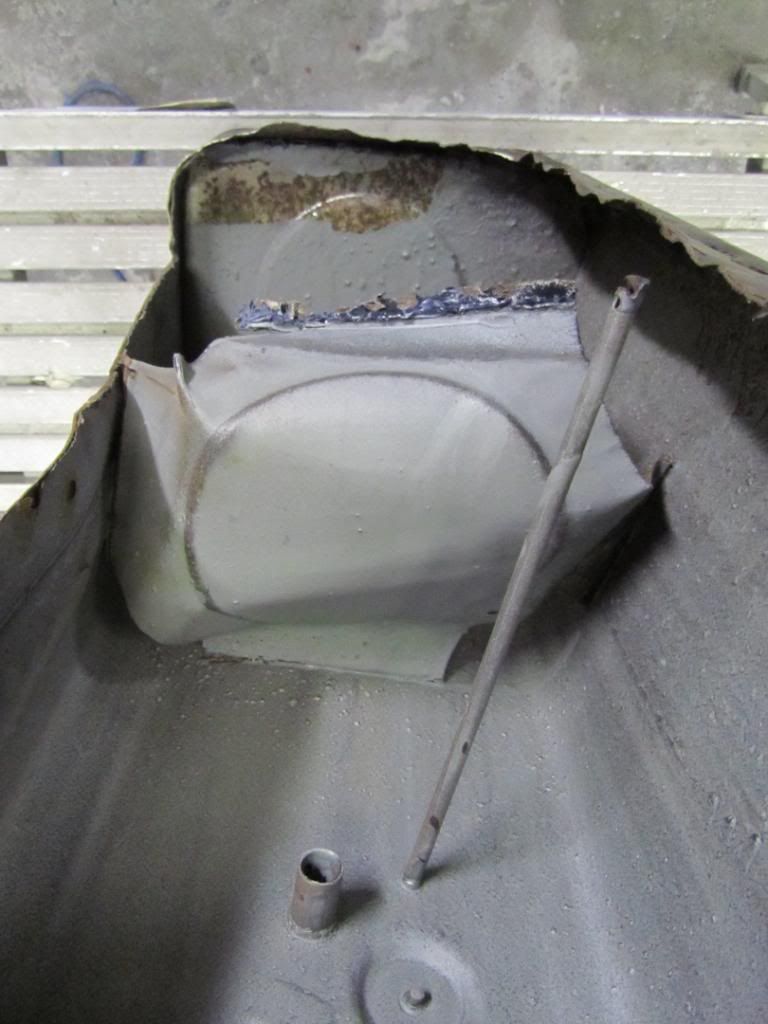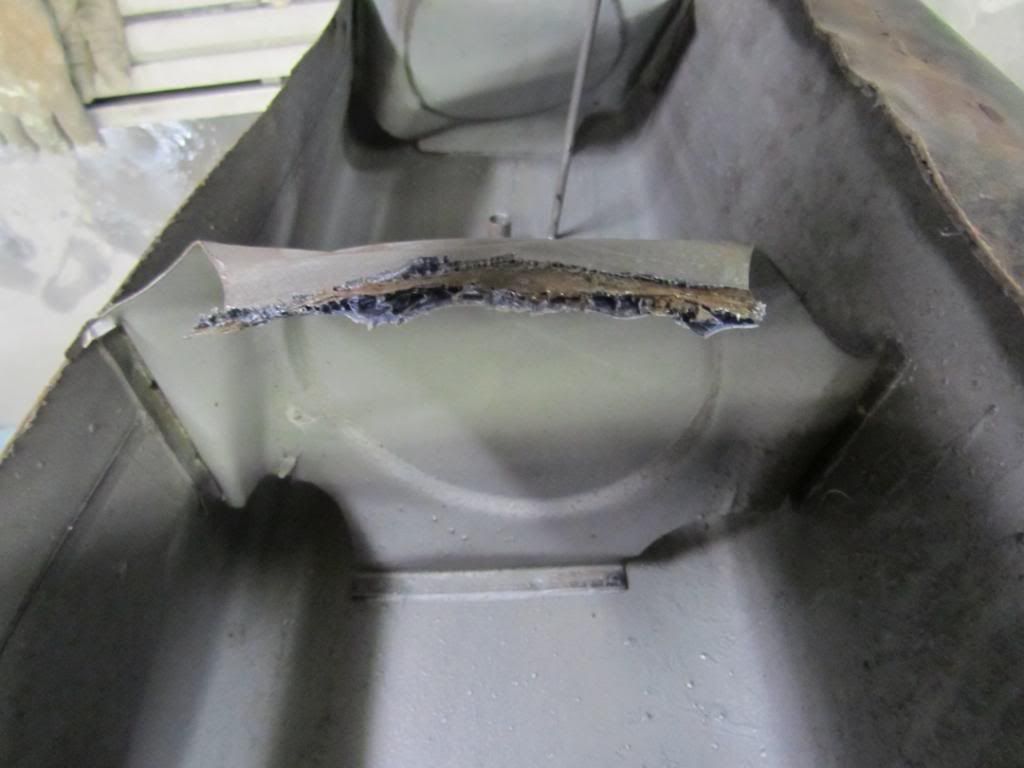 Inner & outer walls are coming back to shape.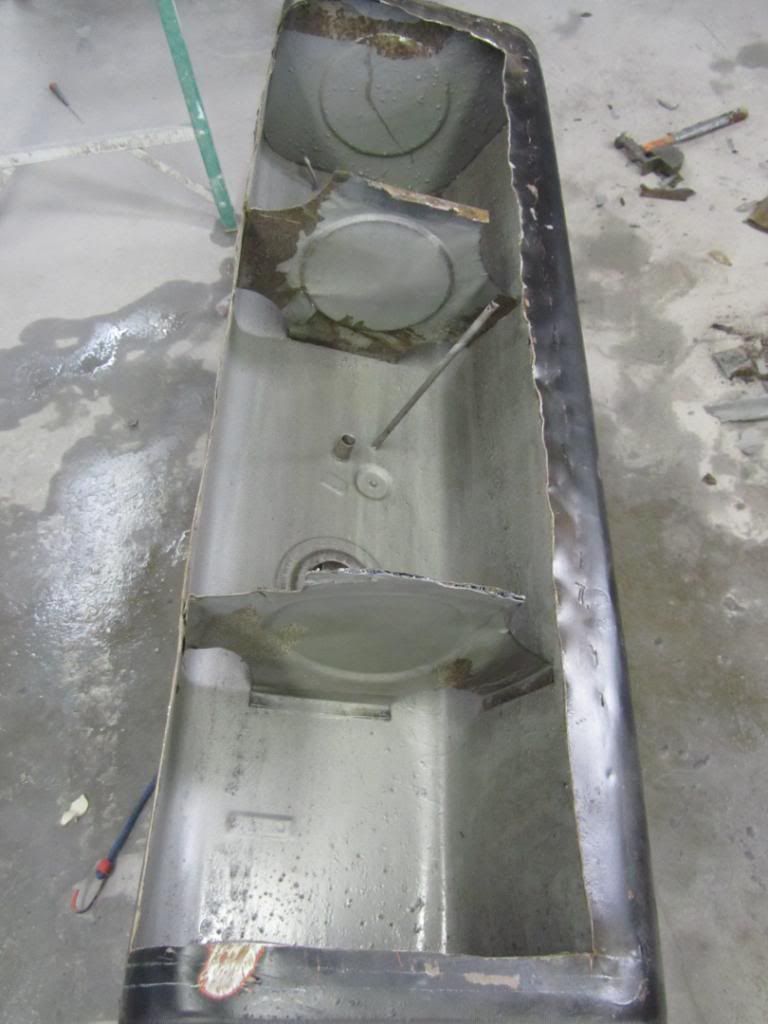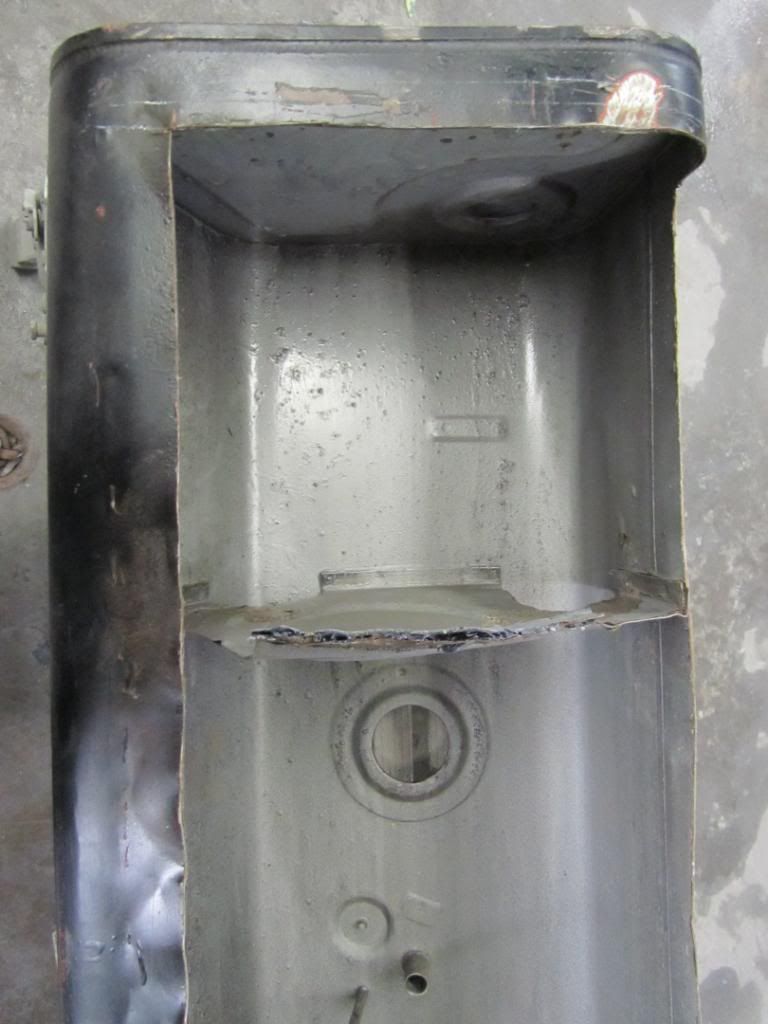 One side is almost done. It went from this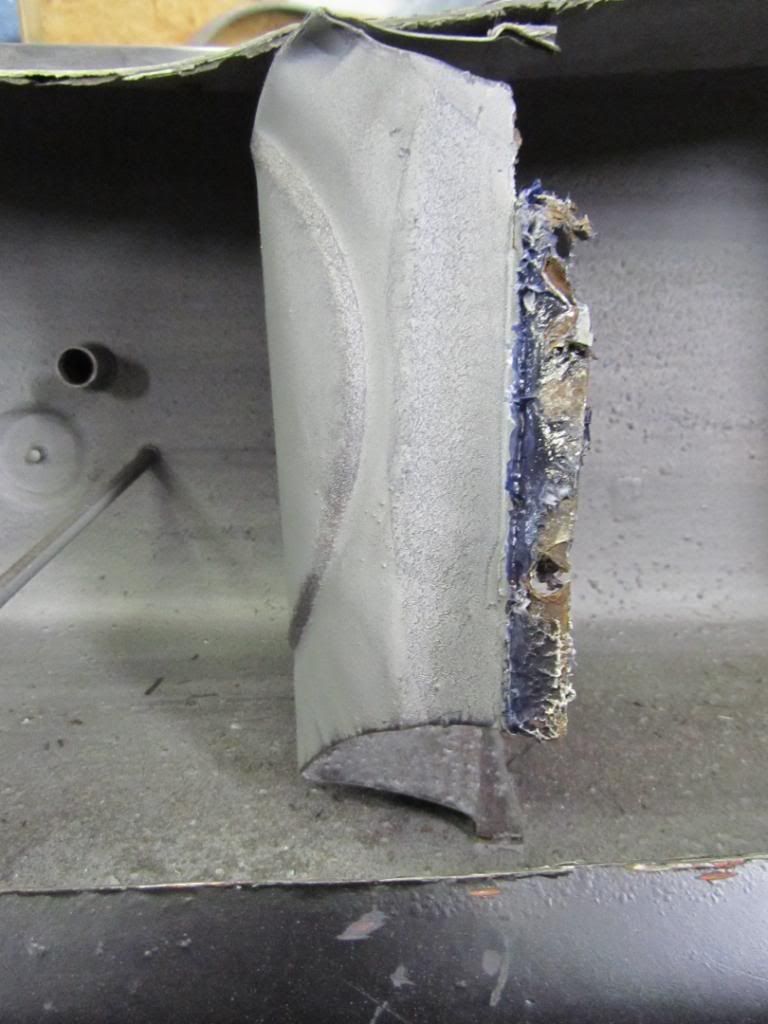 To this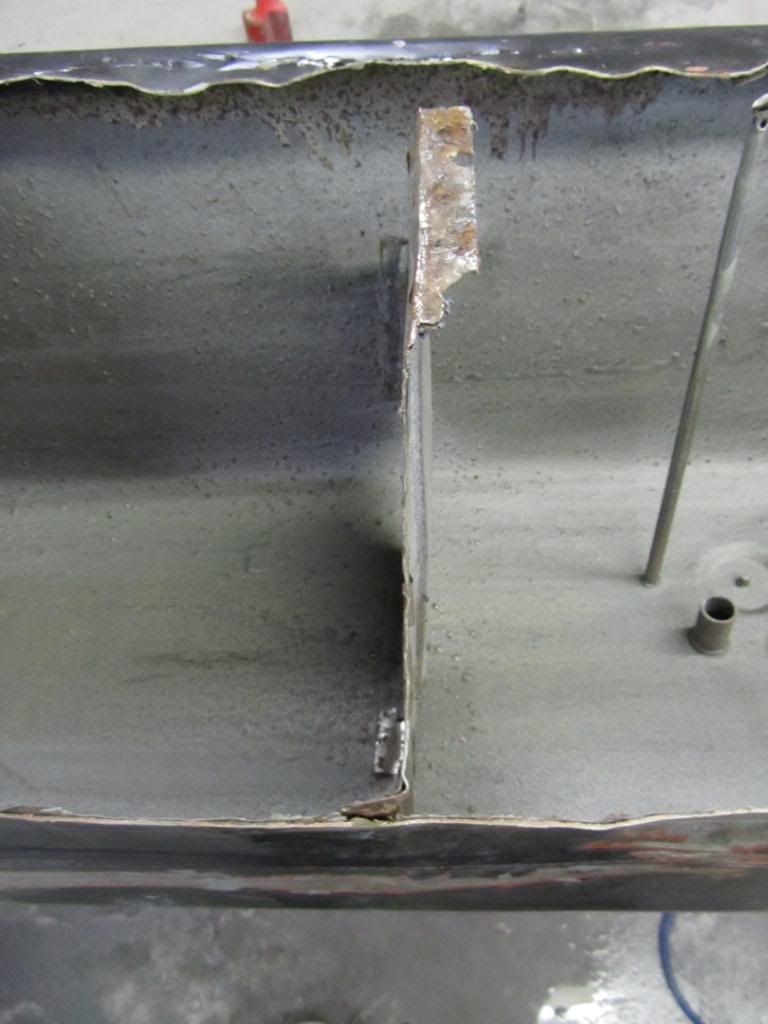 The other side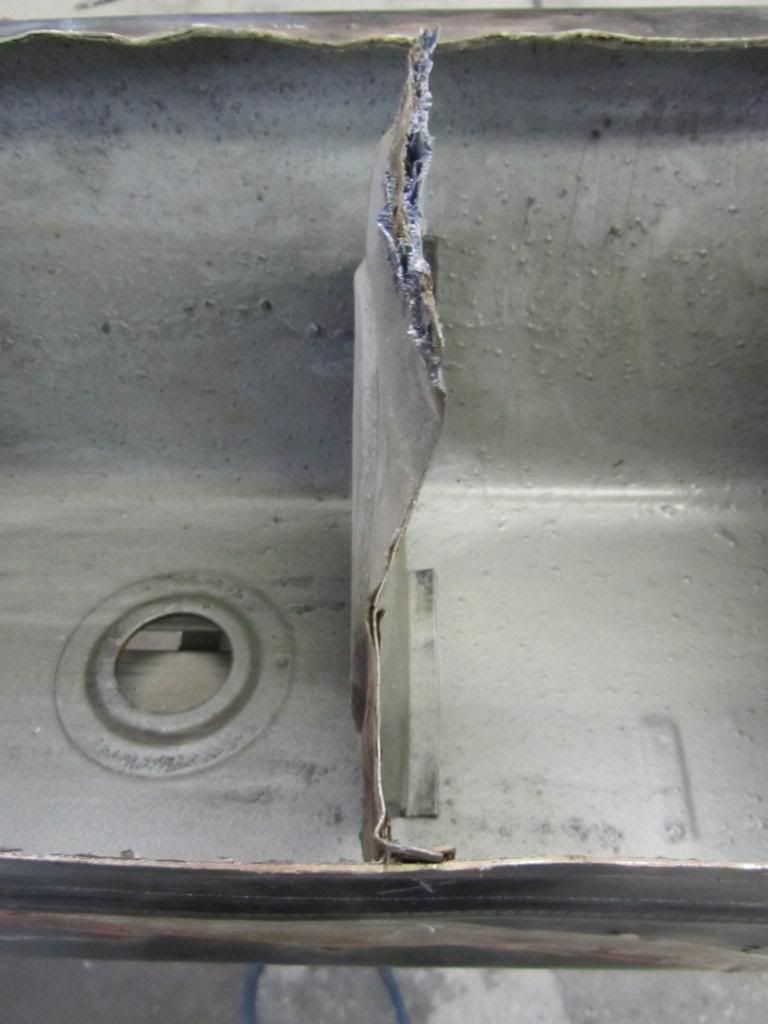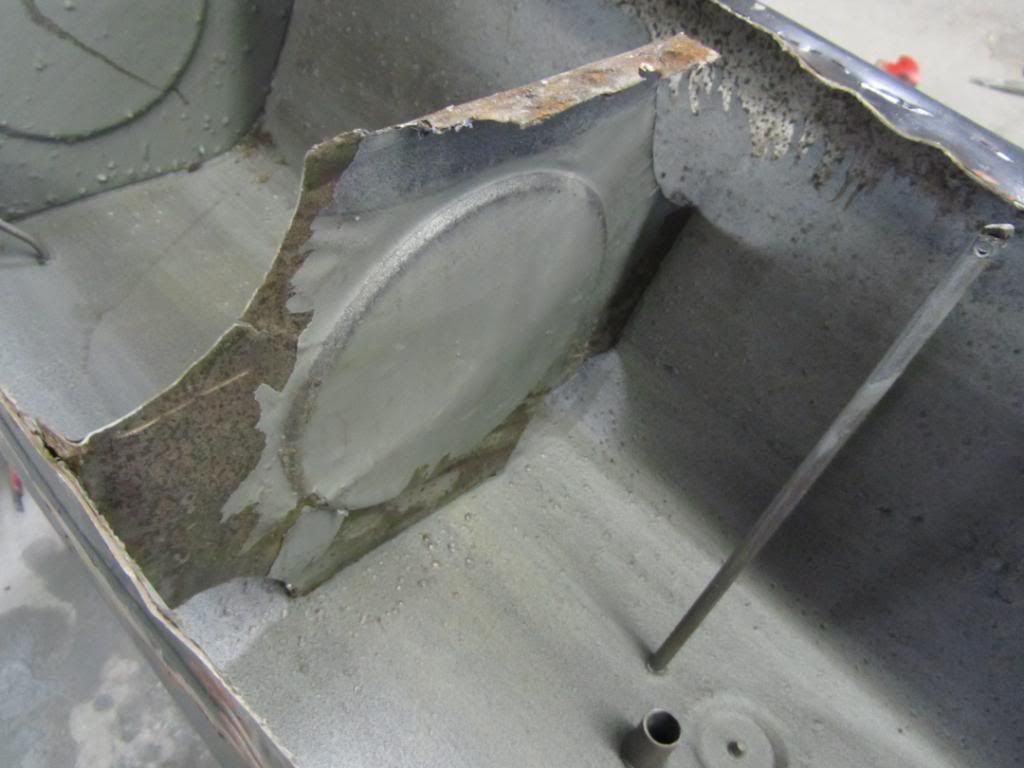 Alternated on both panels to slowly relieve the pressure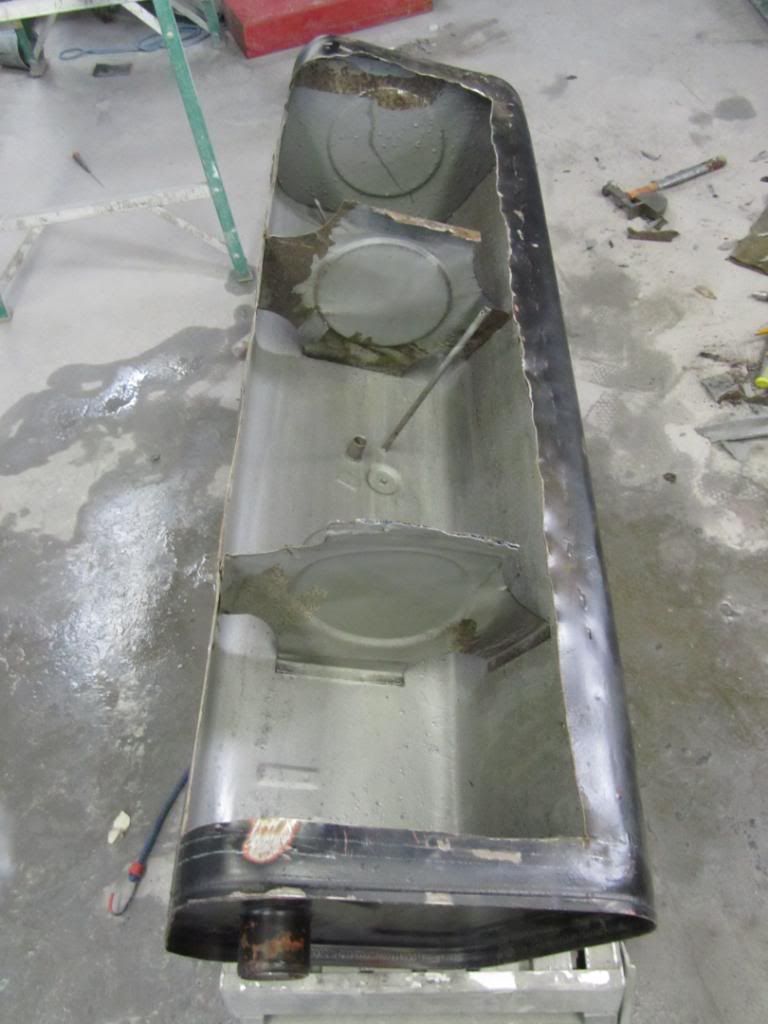 Used this & another dolly to straighten most of the metal.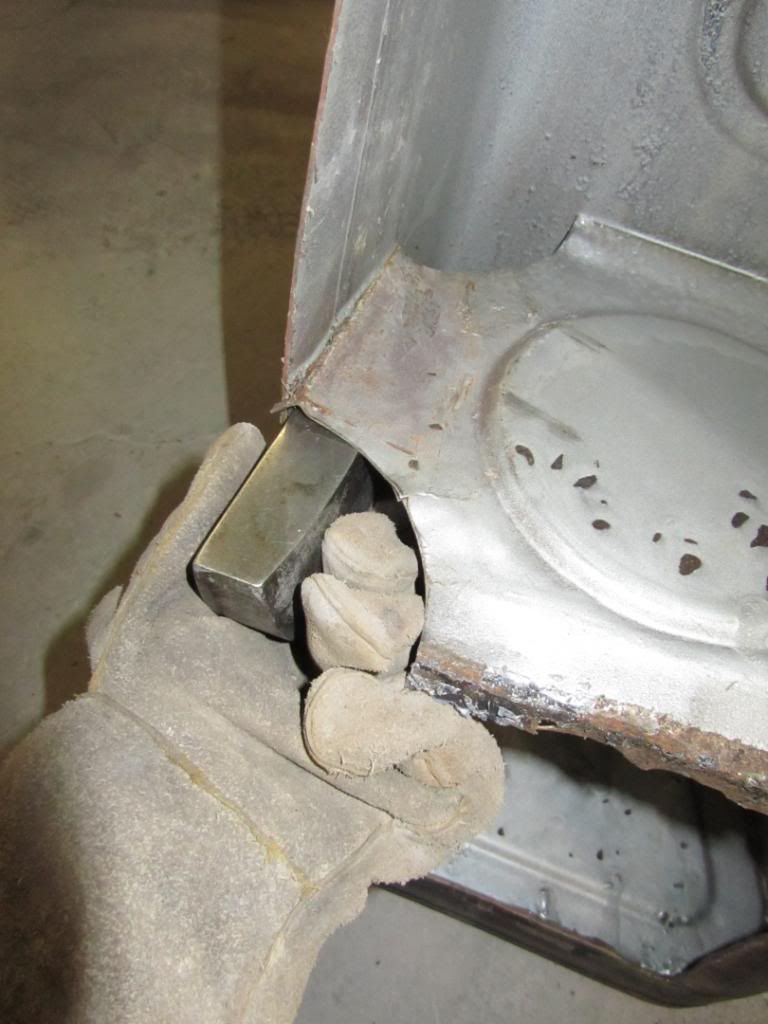 With 90% of the work done. I'll do a little more metal work around the edges but you get an idea of what the final Product will look like.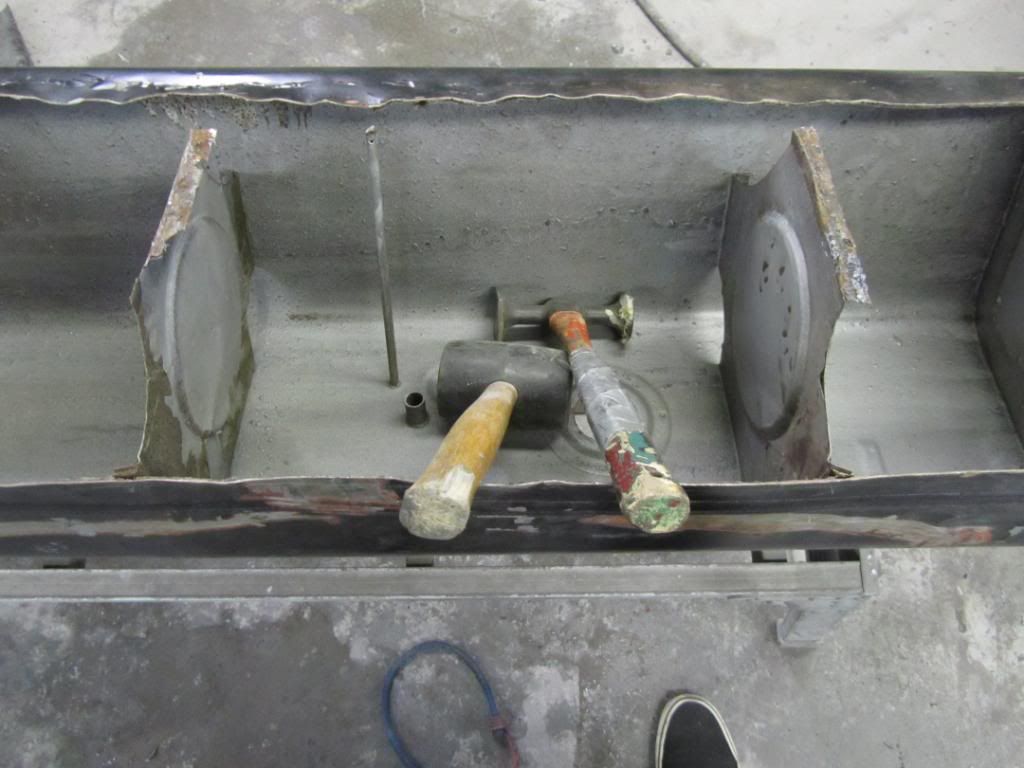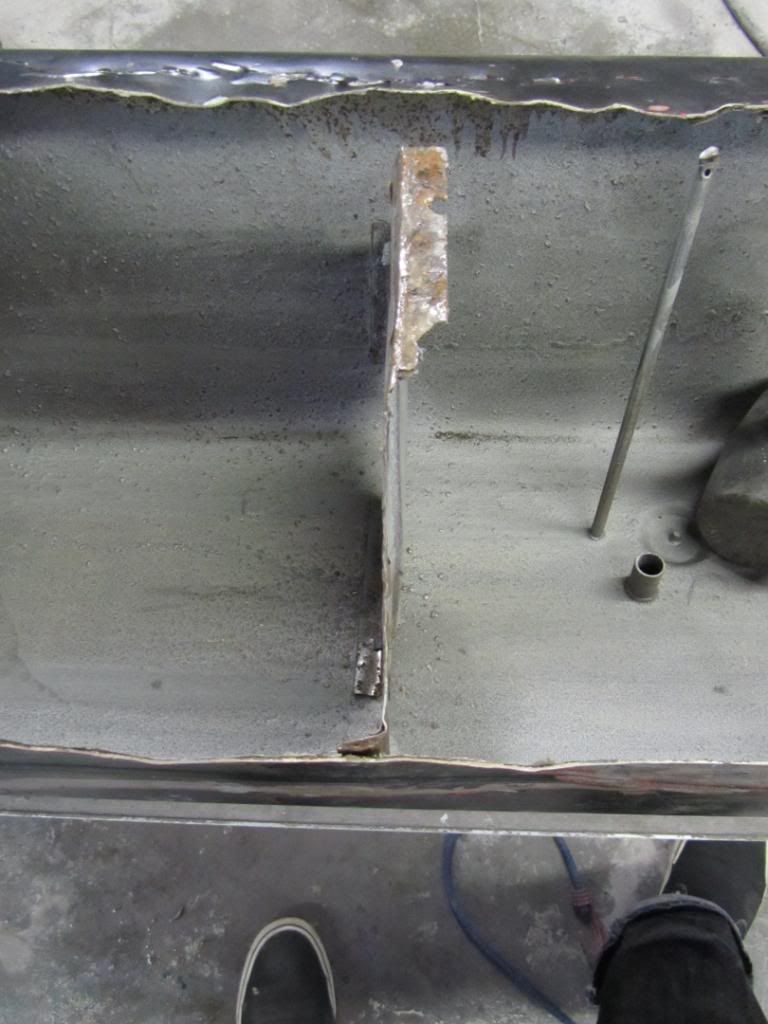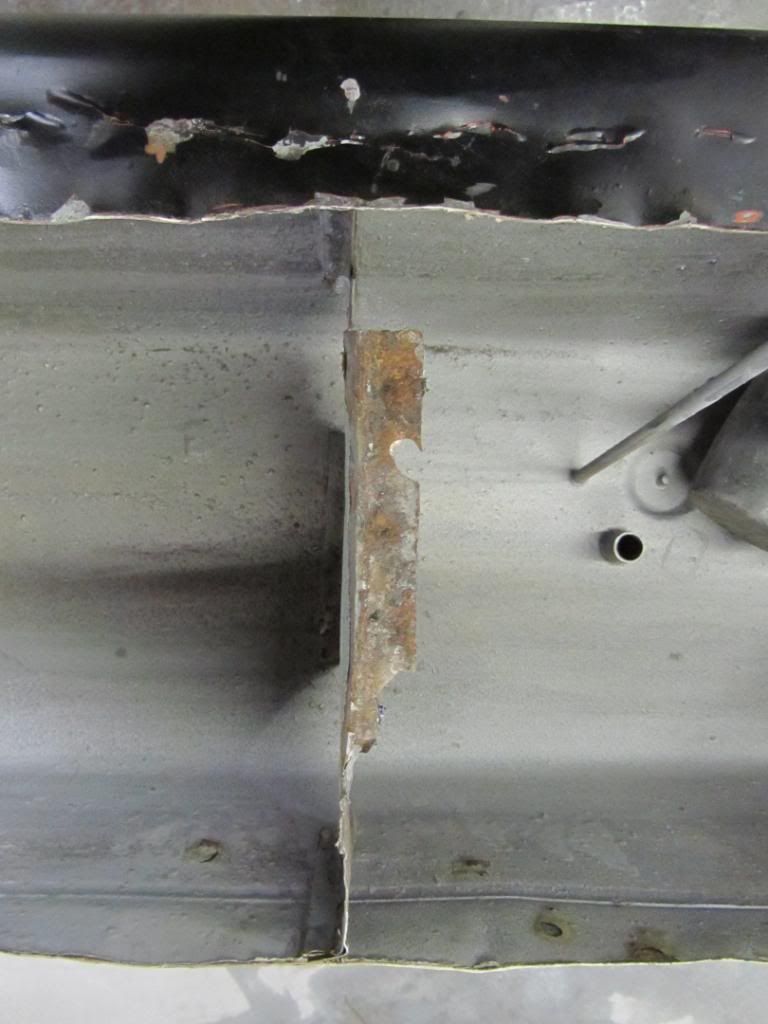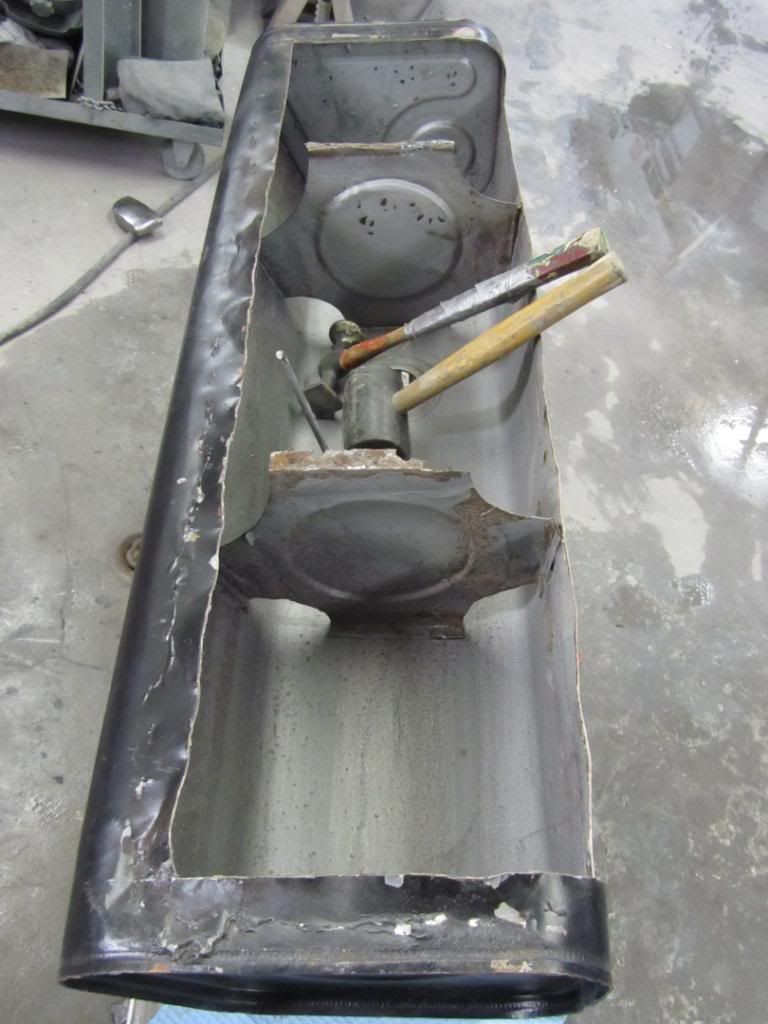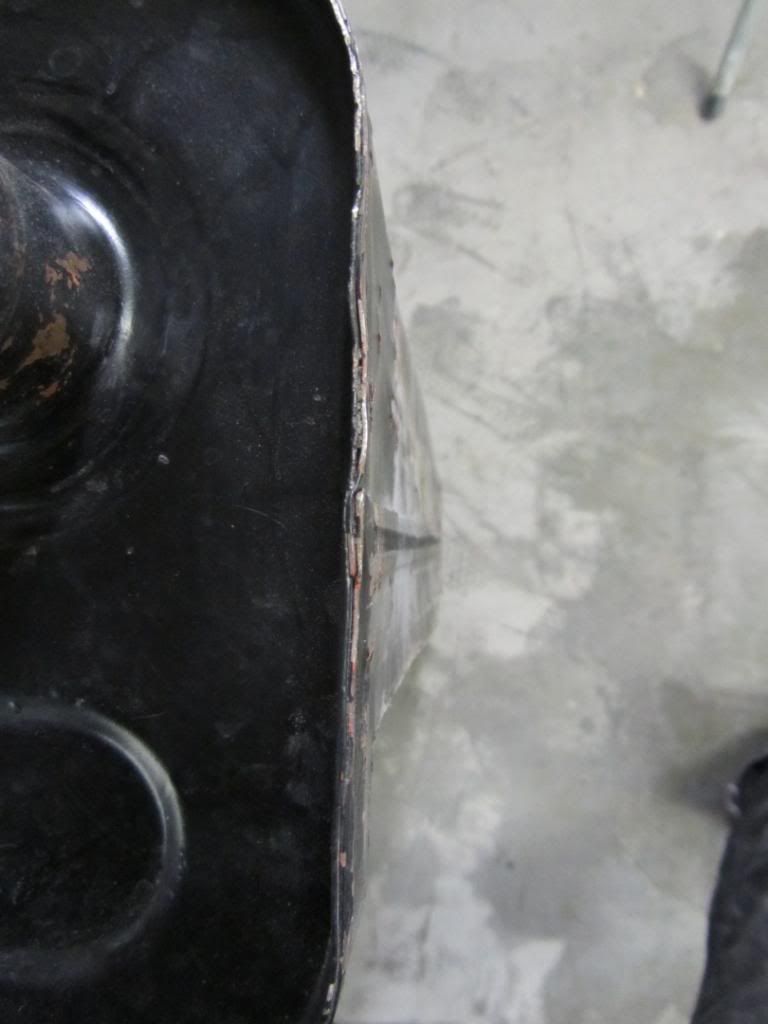 I need to upload pictures of the tank sand blasted & welded back together.