wookieballa wrote:
has anyone bought a set of these? i would like to look into having a set made for my Hako, (my dads a machinist..)
SO i was wondering if anyone can upload a PDF with the dimensions drawn out and the design so i can look into have a few sets made??
The caliper spacer is pretty common in Japan. If you read through the works mags & many others you will notice owners have upgraded to either R32 or Hilux calipers. I spent hours of research trying to find measurements or detailed photos. Found some details but until the calipers arrive I wont be able to confirm.
A friend of mine has already made a CAD design but wants the calipers in hand so final measurements can be made. Once those are done Ill send you a copy which should be soon. Also if you want to use 15" wheels keep in mind you will need to use different front hubs to clear the calipers.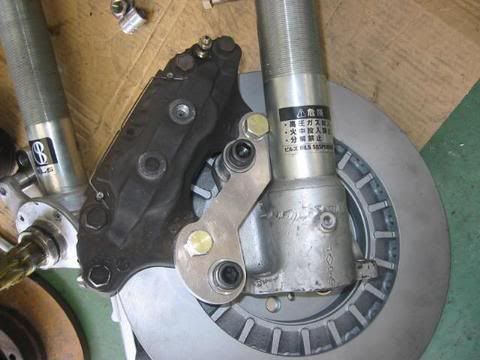 Now If shipping from Japan wasn't so expensive and I had 38,800/JPY. Id probably just buy a set from Rubber Soul/Victory 50. But at todays horrible exchange rate. Its probably best to make your own.
Will keep you posted.