I just pulled the Sapporo out of the shop for this shot literally five minutes ago
test fit the SSR formula mesh 15x7.5... verdict? This thing needs a 5 inch drop!!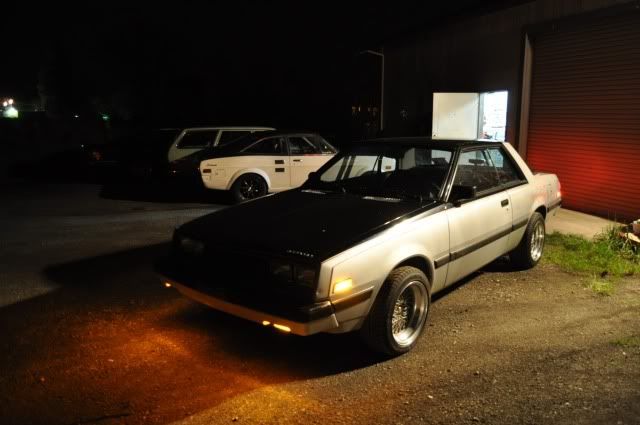 so yes, next order of business is definitely suspension mods. lower. a lot lower. and I've been debating the approach for aero parts. I want a front lip (air-dam, chin-spoiler... whatever)... as well as a small tasteful lip on the trunk lid. (not a "WING!").. these parts are eluding me. I may make FRP one-offs. damn it. this thing was supposed to be cheap.
(also received my new shift lever handle in the mail as well! Sapporo Christmas morning!)