Did anyone notice the markings on the Rally cars? Seems like Mitsu ran their own Works car along side the Ralliart cars at some point.
During the early days of Rallying you can see that there were a number of car prepared by a different groups;
The white cars prepared by Andrew Cowan (what would eventually become Ralliart) Notice the Cowan's car when it did have a country on the roof of it always said Scotland and had a marking on the front fender that read 'Mitsubishi Aust PL'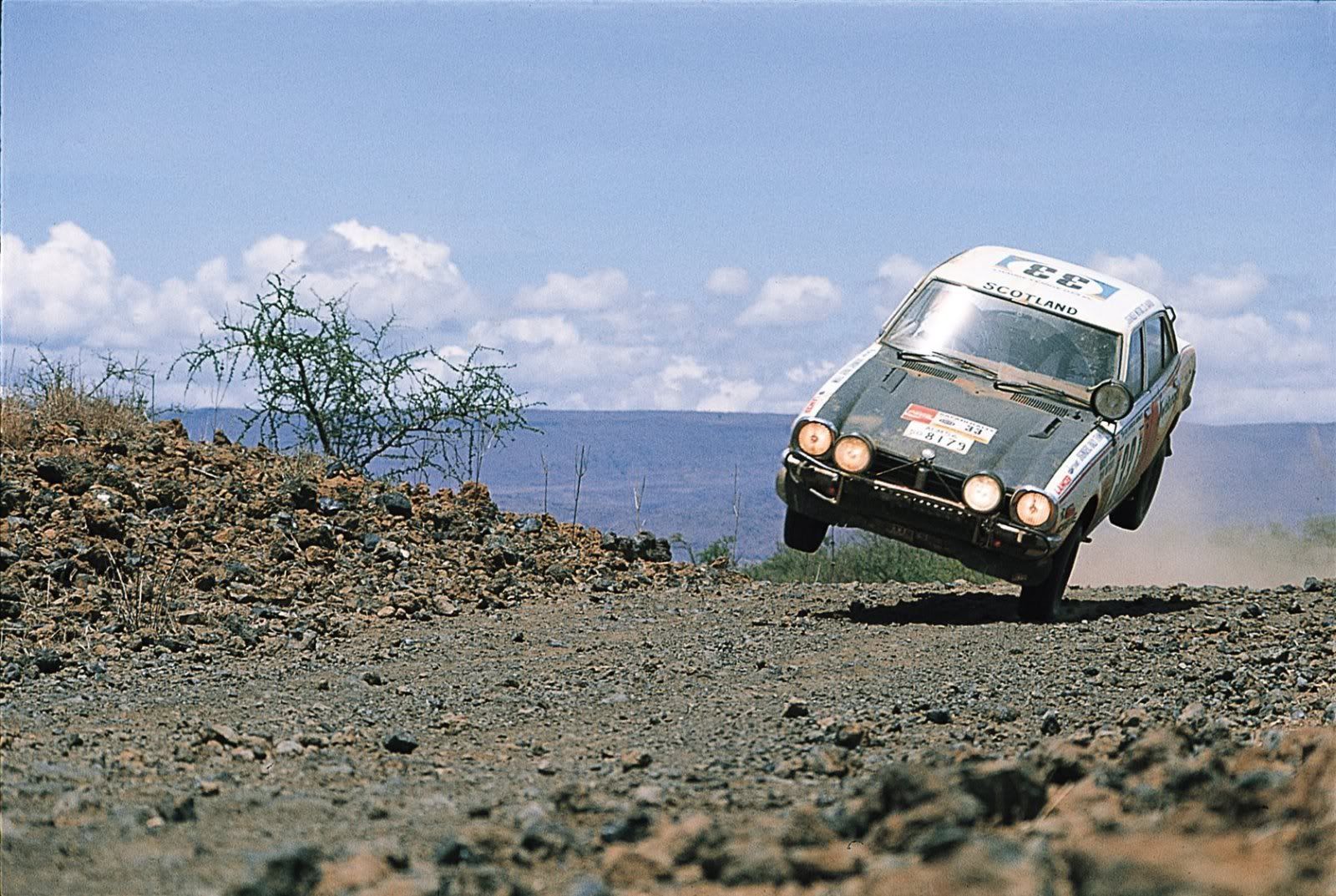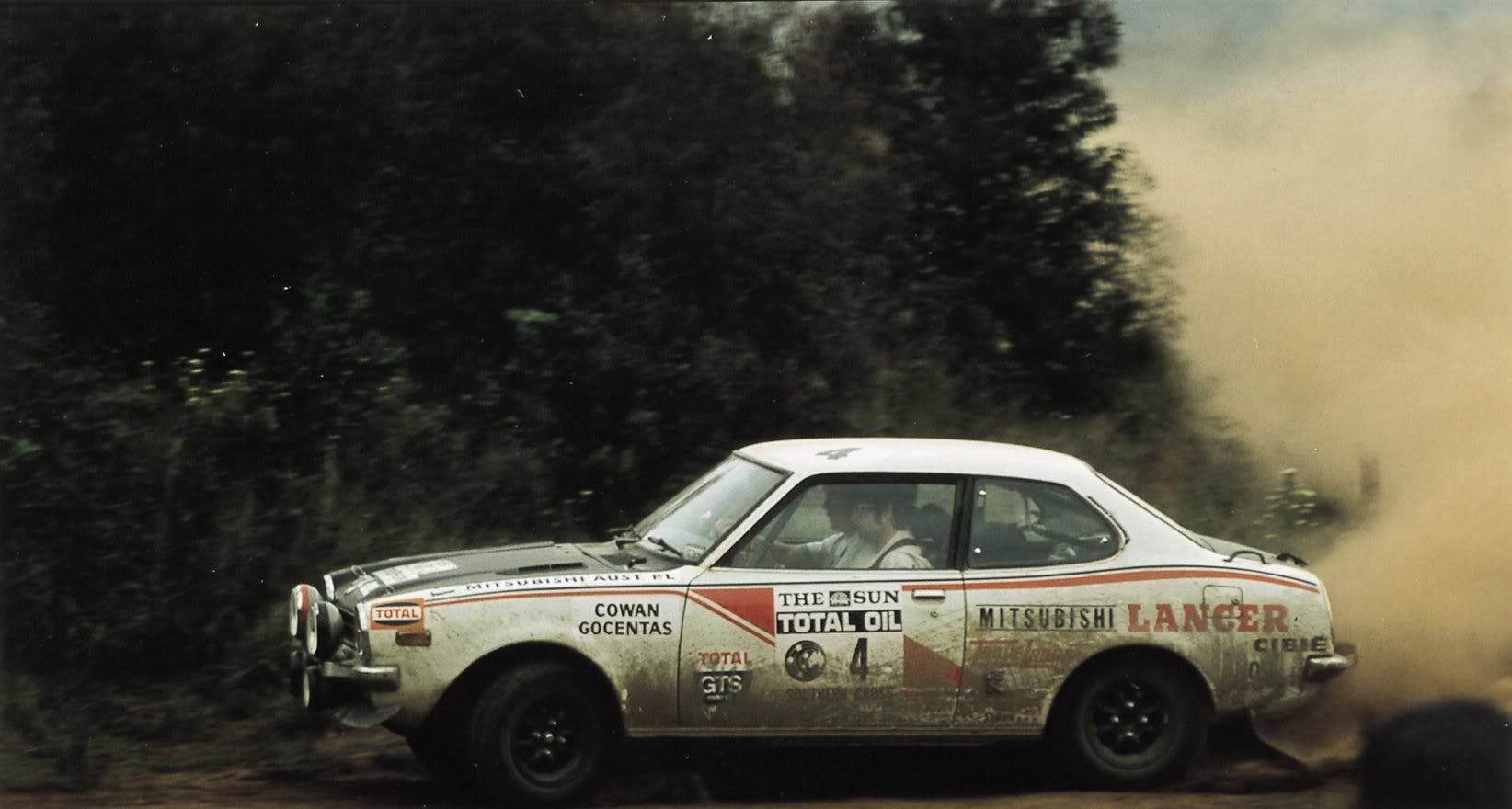 And the yellow 'works' cars prepared by Mitsubishi driven by Kenjiro Shinozuka; Had Japan on top and/or 'ENT CSNC Japan' on the front fender;
(inverse color- Yellow stripes)
Shinozuka also drove a white car, with no markings on the roof, can't read whats on the fender;
Jodinger Singh we know drove a car that they prepared in Africa (Jodinger Motors; who still runs cars in the Safari today) sported Kenya on the roof and always rocked the wild bore tusks around the badge on the hood;
Yet here he's driving an Australian prepared car (in the Southern cross if I'm not mistaken) - still rocking the tusks!
I thought for a while that the country on roof marked the nationality of the driver, but here's Barry Ferguson (who I'm pretty sure is not Japanese) driving a 'Japan' car;
This I don't think is that well known but Hannu Mikkola (better known for driving Audis and Escorts) drove one too but with no country markings; Mitsubishi Aust PL - It's not even mentioned in his Wikipedia article.