Hi Guys,
Just to share some pics of my new Toy
Reposting my Threads from the 1stGenLancer forum
***
I finally have it!! Original Mitsu. Works Cam #4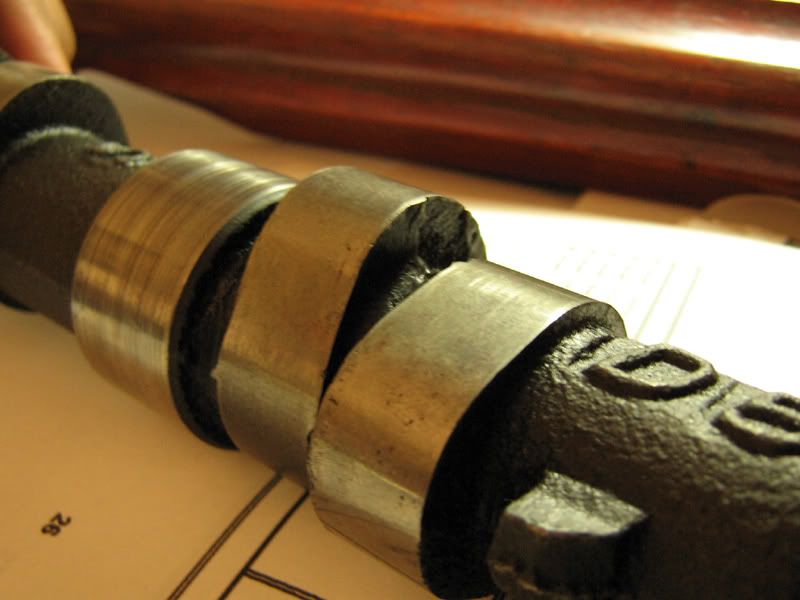 ***
Finally completed all the parts I needed to install the Cam 4!!!
First thing in the morning after work I found myself in Mascardo st. ... You know you've found SMT when you see the VW Campers out side!
The Lancer was in good company... Two early 70's VW Beetle 911t's
Pulled put the stock cam...
The lobes on the Cam 4 had a bit more lift then the stock Cam 1... But the duration (the fatness of the lobe) was monstrous!!! Seeing the side by side of the two cams was enough to make me very excited...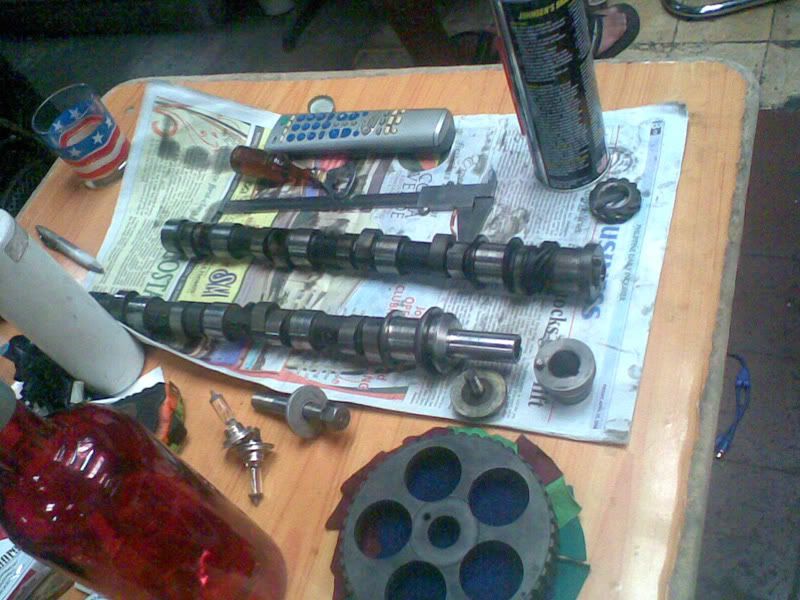 The Cam gear and the Cam gear adaptor to use the chain type cam in a belt driven engine. Adaptor sourced from Ichiban Motors in Banaue... 700 Pesos for the win! brows
Took our sweet time and enjoyed the process. Cleaned and replaced Everything up front- All the oil seals, Belt tensioner and timing belt.
The Monster Cam sitting in position!
No more pics after this point 'cause I got my hands dirty helping out reassemble everything. Killed off the last remnant of the the A/C... The crank pulley which removed a few more KG's of rotating mass from the engine. Had to do some major retuning of everything- Valve lash and timing. Currently running a few degrees ATDC. cheers to @Oldie for SMS-ing me the Cam cap torque specs!
We finished up almost 7pm already. The guys at SMT work past shop hours on the car which is awesome! I still have to bring the car back after I've had the chance to feel out the powerband and driving with the new cam so we can re tune again.
Here's a little teaser video from my cam phone hehehe...
http://www.youtube.com/watch?v=1l0YfbCZB9c
The poweband is a but high in the rev range... Starts pulling at 4000 RPM and was revving to 7500 RPM like nothing- and was still asking for more! I have a feeling this cam peaks at around 8k which is frustrating because I'm currently restricted to shift at 7k to avoid blowing the engine and valve float. Can feel the power is there but can't touch it until a few more upgrades are done!!! Ahhh!!!!!!!!!
I got this too from a good buddy of mine (swapped from some used tires) brows 80's style groovy Ilumation Tach to serve as a sort of shift light to remind me not to stay past teh red line (too long)
Next project: Get a surplus head. Shaves, PnP, Big valves, Double Valve springs and port match to manifold! moneyflies