Specs:
1988 Chrysler Conquest TSi
Automatic
117k
R04 (Mexican Red, ooohhh)
Sport Handling Package! (16x9 rears, and 16x8 fronts)
This car is 100% stock. It's an Arizona car
, so it's rust-free. It had been sitting, waiting, for almost 2 years, and not regulary driven for even more. It was by mere chance that this car came into my life, and I am so glad it did.
In a new light, years of neglect is sadly obvious:
Let's get to work!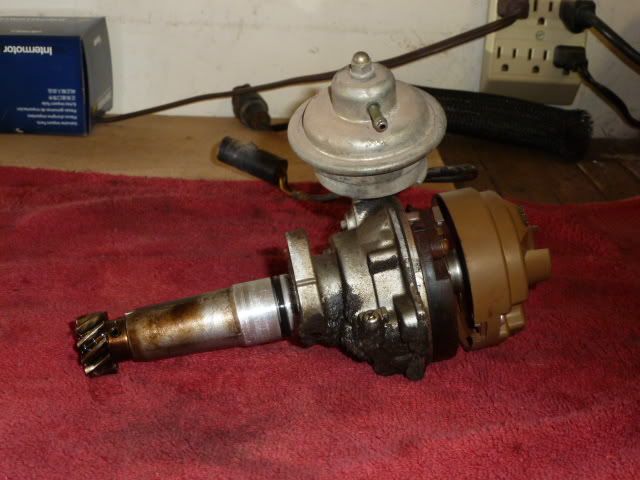 More pics to come!
Please comment, let me know what you think!
Repair log:
31-Mar-12
replaced battery, replaced positive terminal, replaced throttle body to intake coupler, closed up hole in driver door, adjusted hatch, cleaned body ground under battery,
1-Apr-12
removed broken fuel feed coupler
7-Apr-12
replaced O2 sensor, replaced fuel filter, replaced fuel line, replaced turbo heat shield bracket, cleaned heat shield, painted cowl vent panels, painted wiper arms, acquired tail-light bulbs from junkyard
8-Apr-12
removed throttle body, disassembled throttle body

14-Apr-12
reattached throttle body, removed radiator, removed radiator hoses, replaced TB coolant hoses, replaced heater hoses, removed thermostat, removed fuel line
28-Apr-12
rebuilt dizzy, replaced distributor cap, removed power steeriing resorvoir, removed power steering resorvoir-to-pump-hose, replaced crank pulley seal, removed heat shield,
29-Apr-12
cleaned water pump, replaced water bump-bypass-hose, rebuilt power steering pump
4-Jun-12
replaced shifter bushings, removed both power steering hose/pipes, replaced speedometer seals
dates forgotten
replaced fuel feed coupler, adjusted jet valves, torqued head bolts, painted valve cover