Hey hey!
Do you have a picture? Is there some one else in the world who wants to do up a B1500? Yah, I'm not alone!!
First question is how many headlights?
BUA61 chassis were the first, we didn't actually get them here but the model run was from August 1961 to September 1963.
BUB61 chassis were the second gen running from September 1963 through to the major change in December 1965. All of the earlier models head two headlights. This is my restored 1964 model here.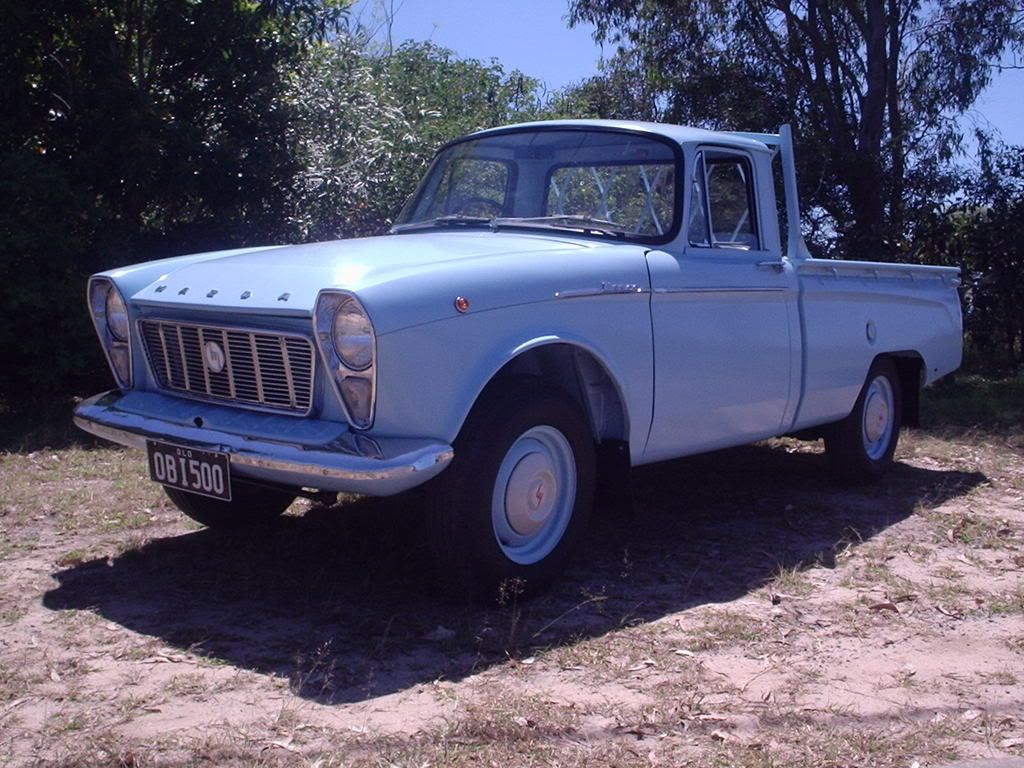 The BUD61 chassis changed completely in every way shape and form. Four headlights were added, it became very square and coil spring suspension was added. Really the only common part was the engine.
The B1600 followed the same shape being the BNA61 chassis, the only major change was the NA 1600 OHC engine. Here's the B1600 in the fleet.
The engine code for a B1500 is the UA. 1484cc OHV, about 60 odd HP. This engine was only fitted the the B1500, the 1500 sedan had the very different UB which was OHC. The UA engine also was fitted to the D1500 two tonne truck which we missed out on. The engine went for many years until the 1980's as Yale forklifts used Mazda engines to power them.
The chassis number location to help you is on the front left hand chassis rail at the top. If you look down next to the radiator there is a raised plate with it stamped on with 'made in japan' punched there too.
Unfortunately there was only a handful of the early shape that came in with a styleside tub. They were a full 1.25 tonne ute and the early dealers found the buyers found the tray hopeless for storage and carrying. It took a lot of work to reconstruct this one!
Talk soon Timbo