After many years of scouring the planet, i finally found a rust free 81 Mazda 626 luxury coupe with no rust for sale for $400. Took me 18 hours of driving this weekend to go get it, but it is that clean its worth it! Needs an engine, but the outside and inside are in great shape, even has the original radio, 83,000 miles and its a STICK, WHOO HOO! LOL
Sunroof, original alloys, everything is as sold in 1981...
Needs a few small things here and there, now i have to find someone parting one out i guess, anybody on here got parts for one?
Oh, did i mention WHOO HOO! hehe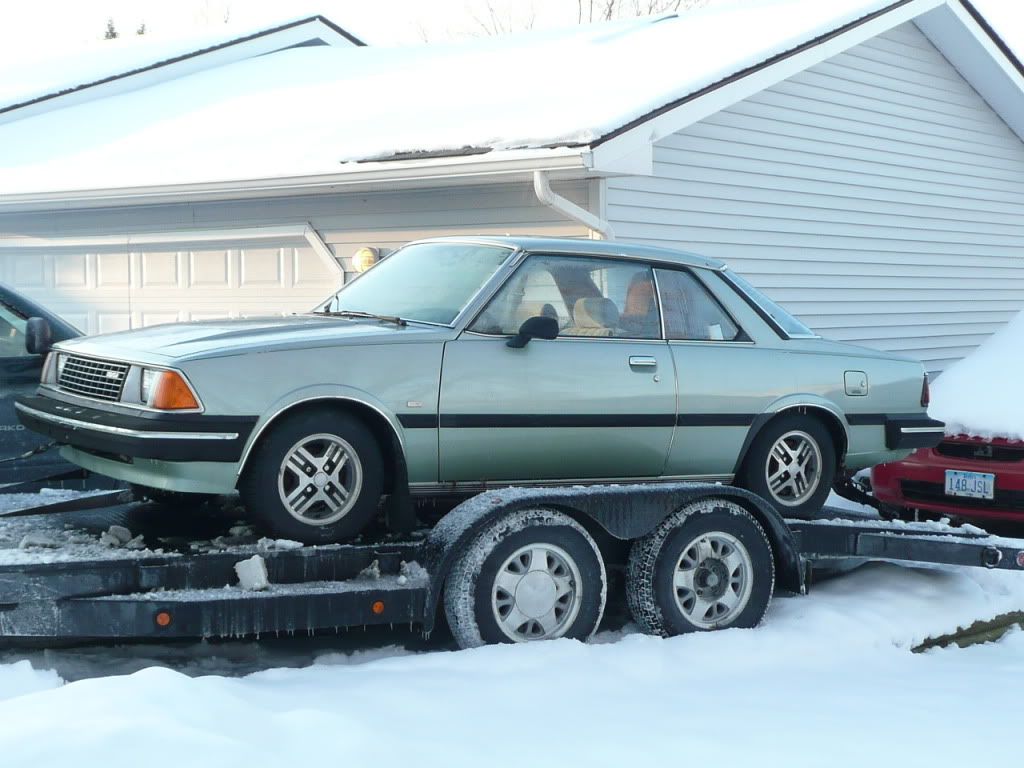 [/img]