I can't believe it's pretty much 2 years since I updated this!
The RX2 coupe has now also been sold, so I'm coupe-less and just have the 2 wagons now(plus another couple of cars now, non Japanese though).
I did change the RX2 up a little before I sold it with some mild 15in BBS RS I rebuilt, they suited it nicely, but I've since sold the wheels too.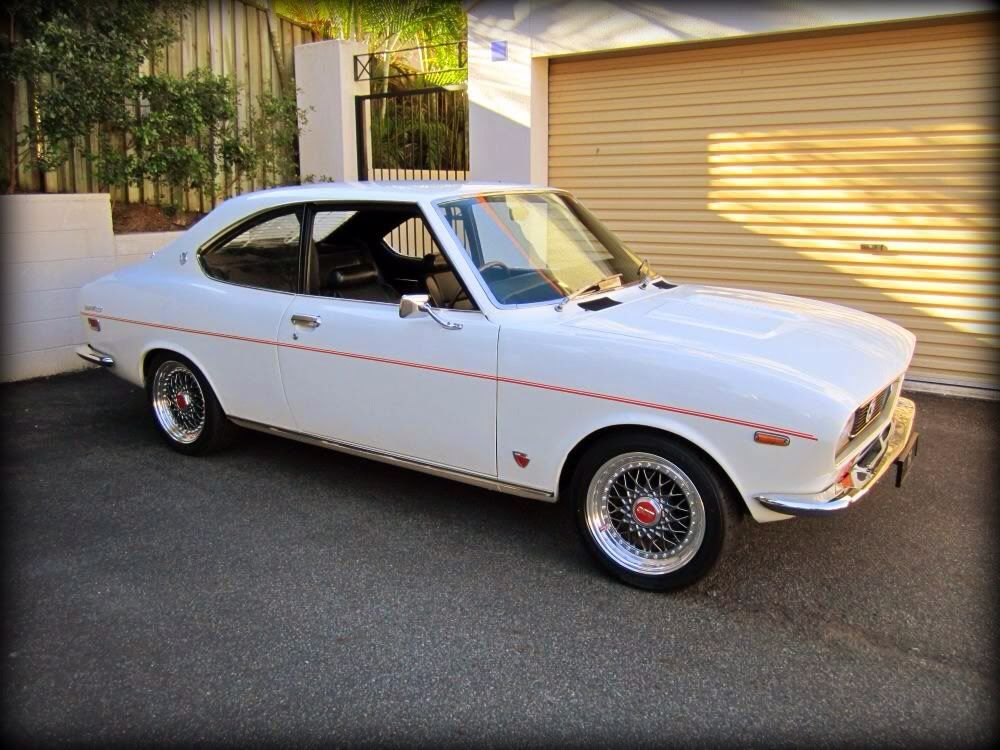 A couple of things have changed with the 1200 wagon....been through a couple of sets of wheels(with many more to follow), added a chin spoiler and had some custom coilovers made to get the front down and the ride better than what it was on dodgy cut springs. I've just been enjoying it since doing the suspension(which was really worth it as the car now drives really well for how low it is)and a fair few maintenance items like rebuilding the front end steering/suspension items, rebuilding the brakes, doing a full fluid and plug service and a few other little things.
A few pics of it over the last year or so......
On some 14in SSR Starsharks, pre-coilovers
With the coilovers in and sitting nicely....this is about 1/2in from the highest setting, so it can go a lot lower!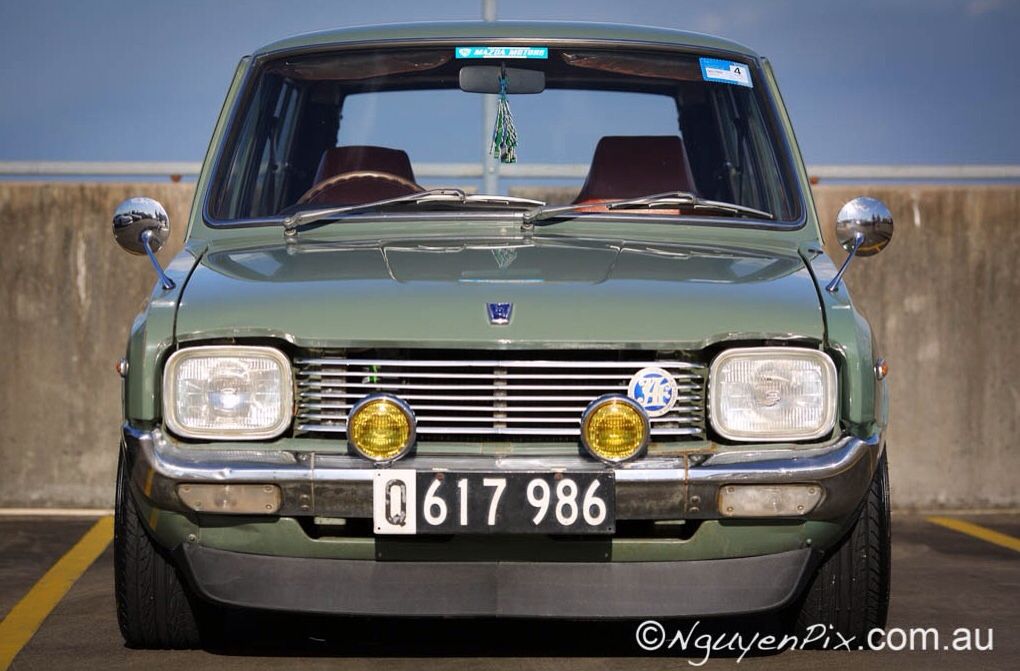 Now it looks like this...sitting on some 13in SSR MK2's which I've tidied up and redone in orange to go with the interior.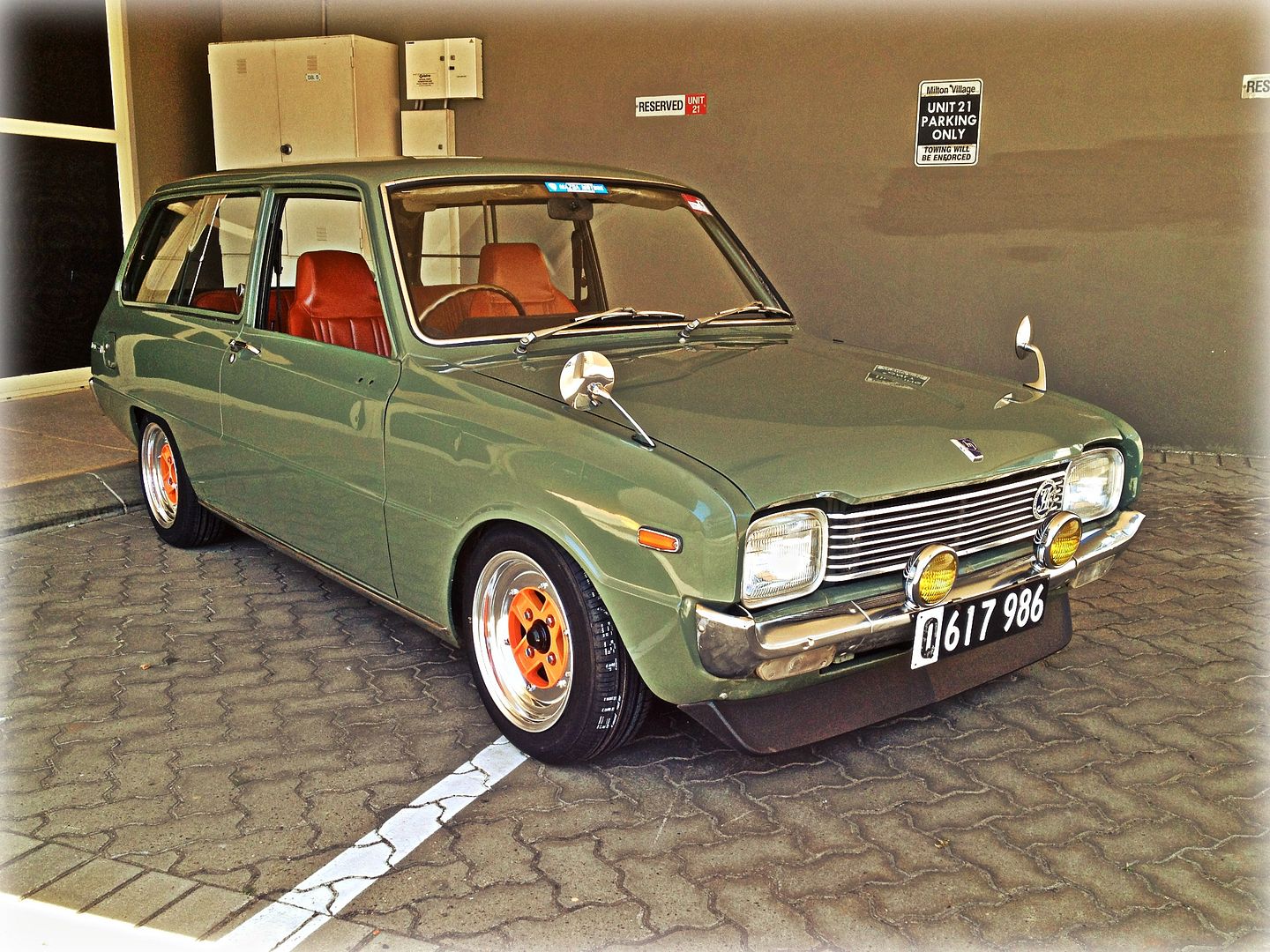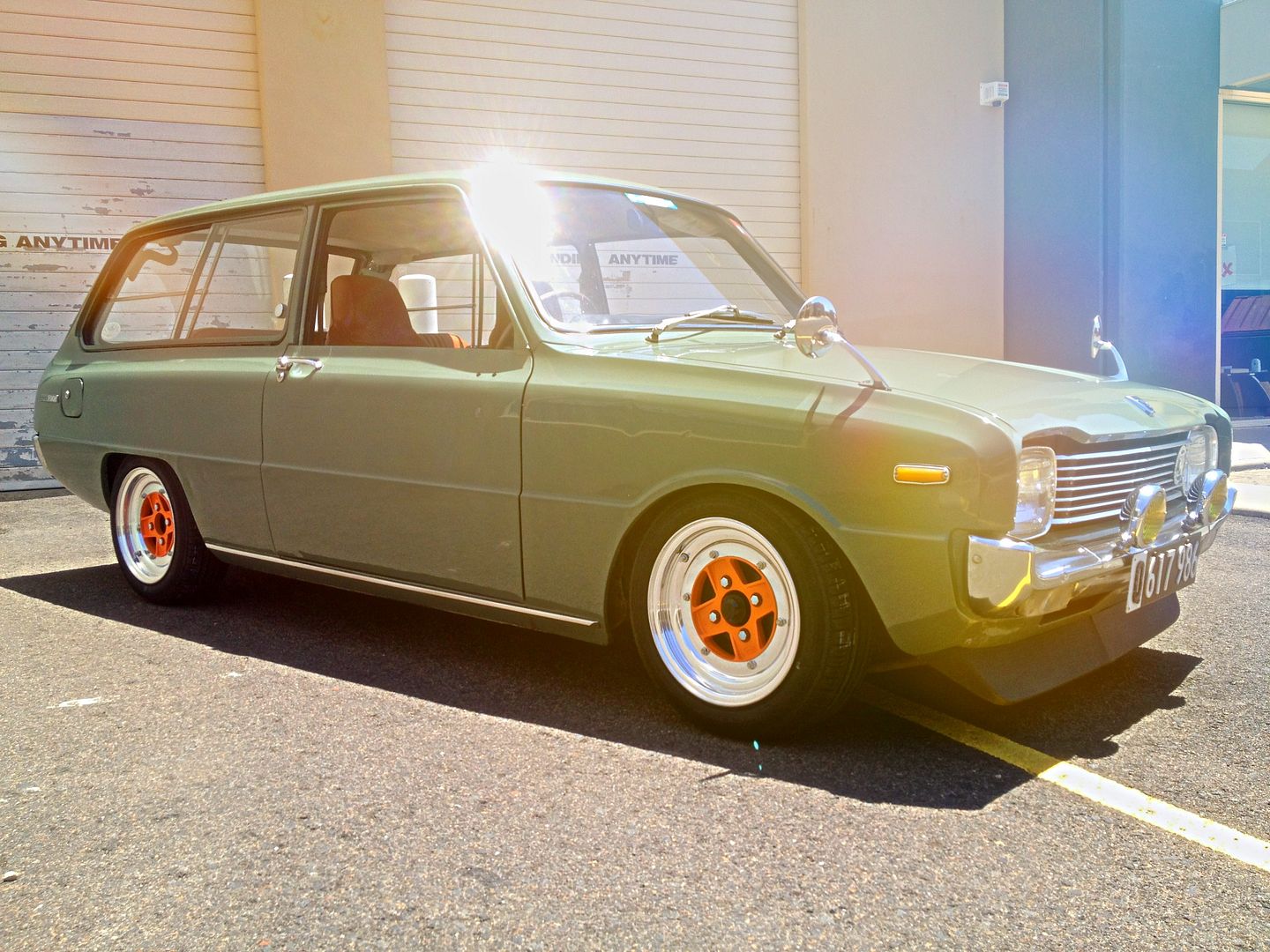 This was how the MK2's looked when I got them....
This is most likely the next set of wheels that will go on after the MK2's....some 14in Longchamp XR4's....the right wheel is how I got them and the left is one about 80% cleaned up(need new nuts/bolts and some rash taken out). There's a few more sets waiting to go on, but they'll all get their turn eventually.
Not a huge amount has happened with the 808, apart from the failing of a few things and the motor giving me a bit of grief(not wanting to start easily and just being a general turd!). The car has been sitting for a few months now while I'm between houses, but in the new year I'll be getting it back to it's former driving glory and I'll hopefully redo the engine bay finally with a nice tidy up. I've got a few things planned for the interior and of course more wheels
.....the only real change since I last posted was the fitment of some 16x7.5 and 16x9 Borbet Type A's for something a little different, but they are now sold.