Rockatansky wrote:
This is a picture of my ex-929 -79. It had been fitted with older sedan front which is like Rx4 pointy nose but flat at the center. I had the car for many years but then i made something stupid and selled the car.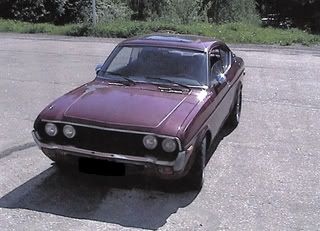 For over a year i regretted selling the car so i then went and bought another 929 Hardtop. This one was badly rusted, but somewhat original otherwise. Couple of months later i bought yet another 929 so now i have two cars and lots of parts. Both of the cars are badly rusted and right now i am in the middle of the repairs.
Picking up the first 929 (1978):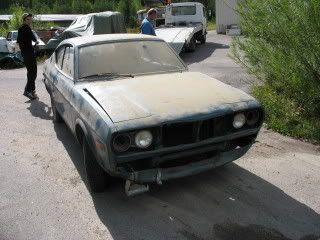 The second one (1980):
Now i am working on the -80 929. I have new rear wings and also older sedan front like in my ex-929. I dont like the facelift "flat nose" front
left rear wing:
The car is going to be orginal with 1.8 piston motor except 14 inch steel rims and the front.
Rims: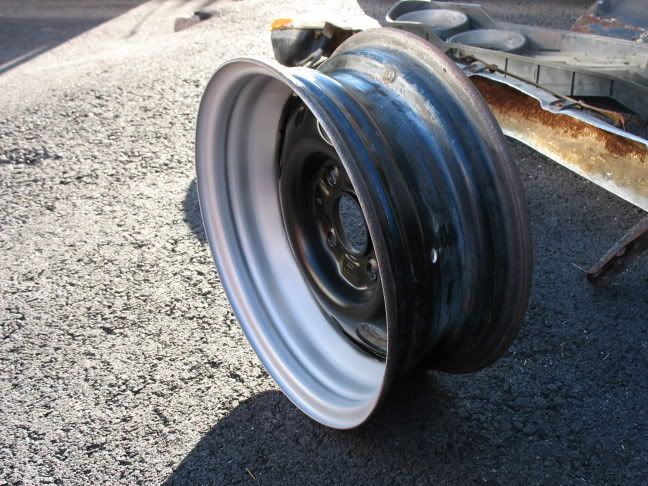 I hope to see the car painted and running next summer. Hope you like the pictures!
More pictures at:
http://s49.photobucket.com/albums/f292/ ... upe%20-80/
Sweet looking coupe, looks unusual with the 929 bull nose.
This front end originally came out in the 929 until 1975/76 and was on the 1973 RX-4 sedan.
I have done the pointy nose conversion on my 1977 Hardtop, similar to your 929,
viewtopic.php?t=1132
But after seeing this on the weekend, I kind of thought that I should have kept mine the way it was.