The weather set me back a bit over the weekend, as well as celebrating my up and coming 30th,
but I did get the Nardi fitted.
Before anything, make sure your steering arms are straight, this means that the steering wheel will be centered when you fit it.
So this is a stock 929 wheel and you can see that I've popped off the centre horn pad (after blasting the neighbours a few times
)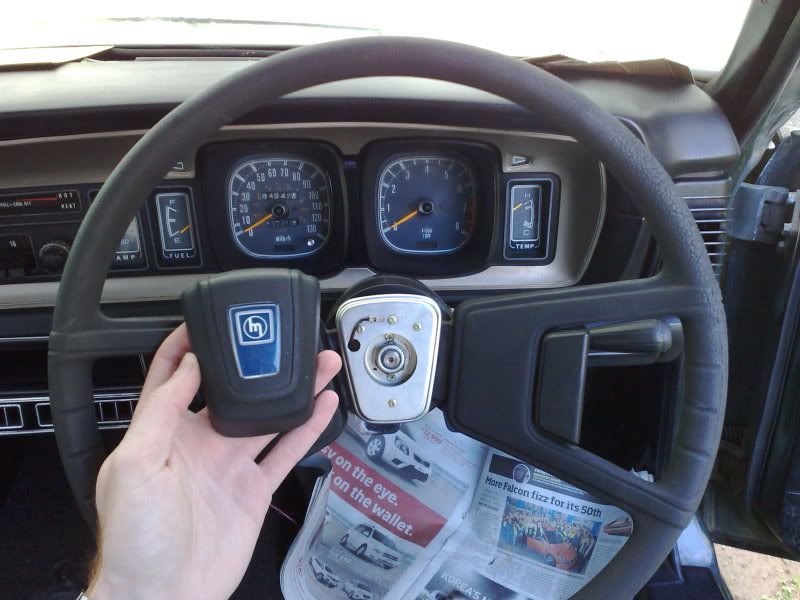 Then you hold the wheel and undo the nylock nut that holds the wheel on and slide if off the splined shaft to reveal the switchgear underneath:
When I got the wagon, the switchgear was basically inoperative, as in the cancelling feature on the indicators didn't work. In a previous post I showed how I swapped bits over from the yellow parts car. Basically, you want to make sure that you don't bend or break the contact points:
and a better shot: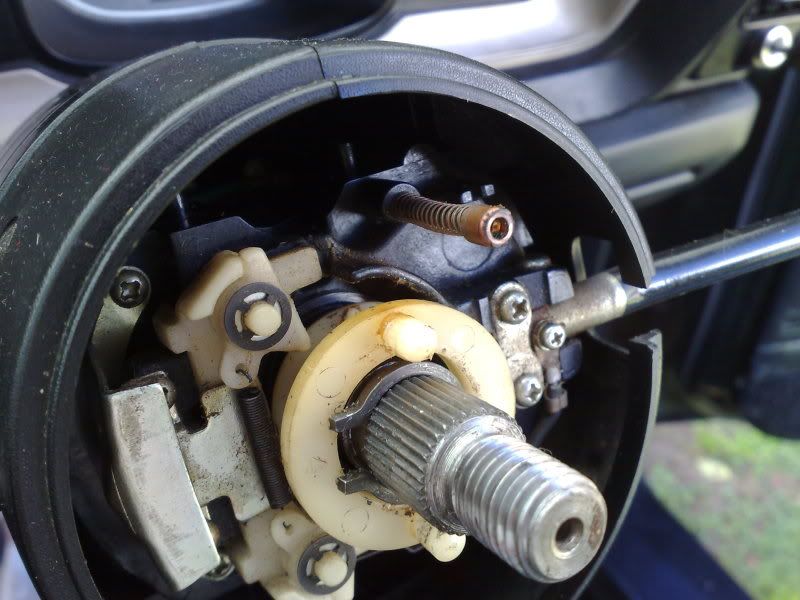 Here it is again, with horn button.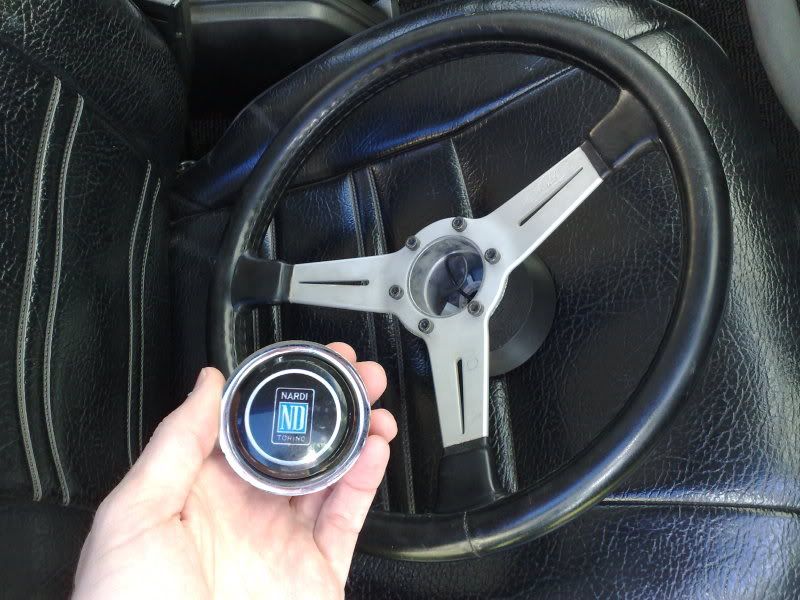 Slide on the new wheel: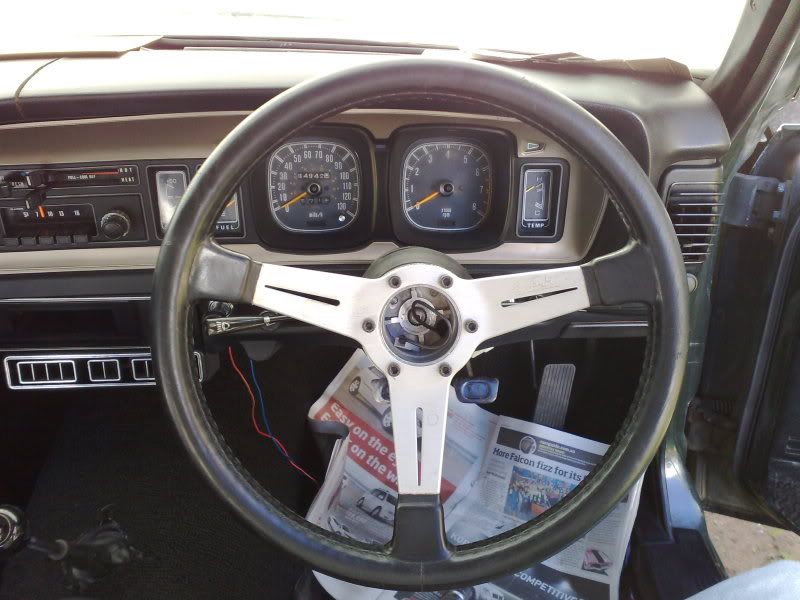 Attach the horn button to the horn wire: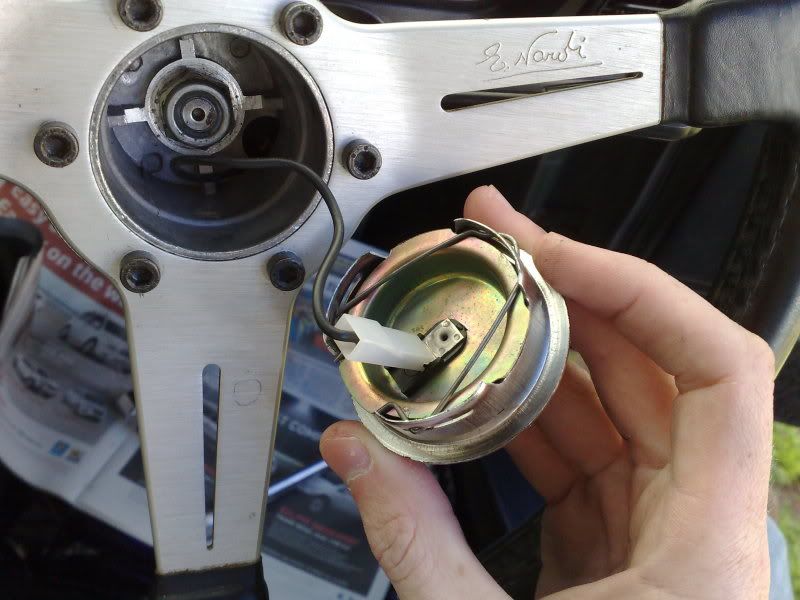 It's a bit of jiggery pokery to get the horn button in, as there is a spring holding it tight against the boss kit inner, hold your tongue in the right spot, use a small flat head screw driver to push part of the spring down and voila!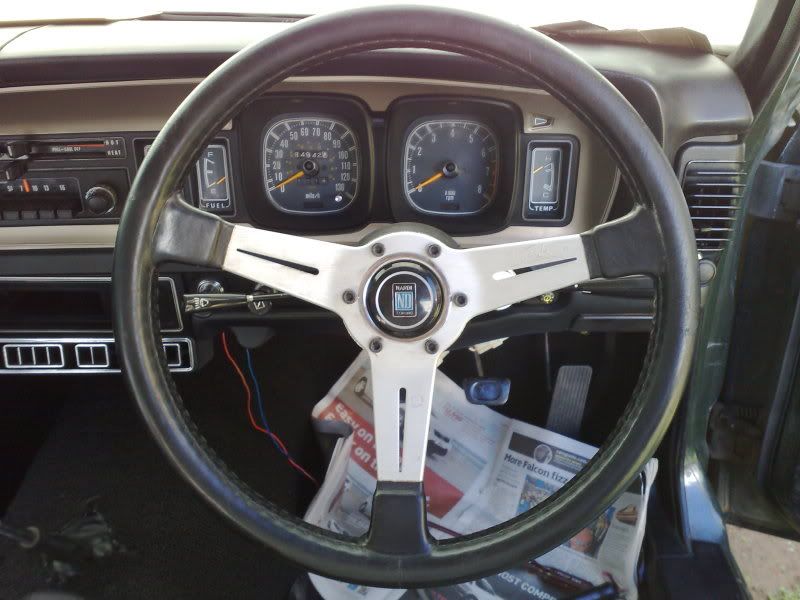 I swear the horn sounded better too when I gave it a few toots.
I gave the wheel a wipe down with this stuff: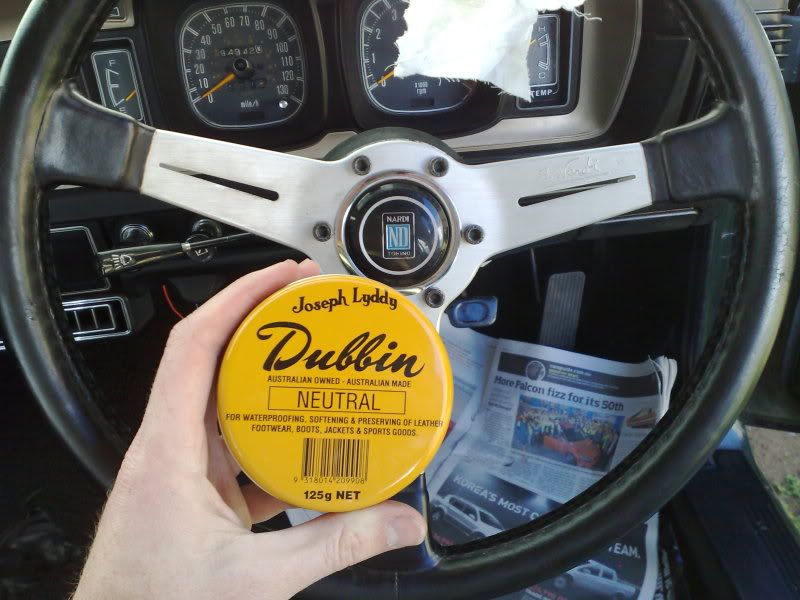 It's great, I've been using it on my motorcycle gear for over a decade and they still look new, it water proofs the stitching and it stops leather from drying out - which is what has happened with this wheel. If you keep "feeding" the leather, it will soften slowly and it will stop any cracks in the skin from spreading. Because Australia has got such a harsh environment, I'll be wiping the wheel down with some Dubbin every fortnight or so.
That's it! I've covered everything up and I'll be back after a few weeks in Thailand.