Two years before I bought this late 1966 or early 1967 mazda T600. The only obvious difference with most(?) (if not all) of the K360s is the longer body. The engine works nicely. Mazda Greece has no parts at all besides it was a very popular three wheeler until mid seventies. The only NOS parts I finally found here are related with the block of the engine. The restoration goes very slowly as I got some other projects and I need some more parts before I start the body work. The car was bought for 1500 euros, plus 300 more for some spare, mostly used parts, the owners discovered at his shed latter on.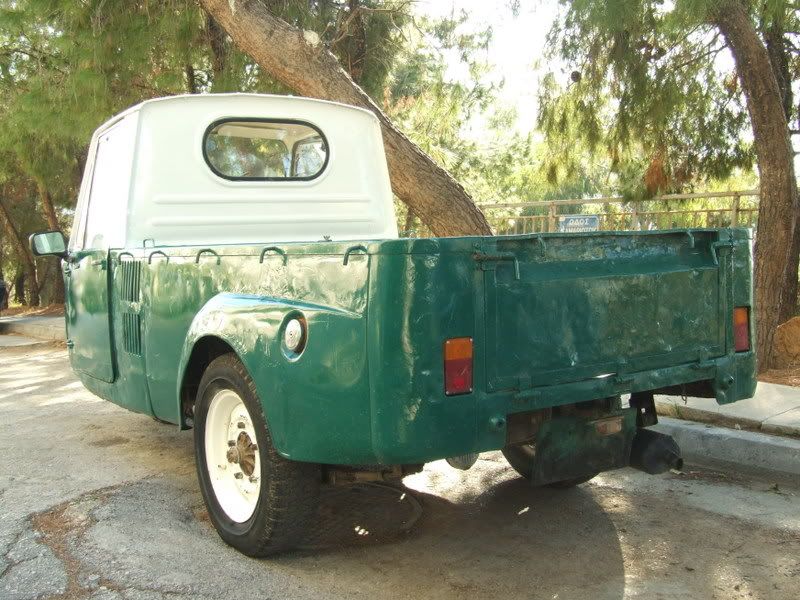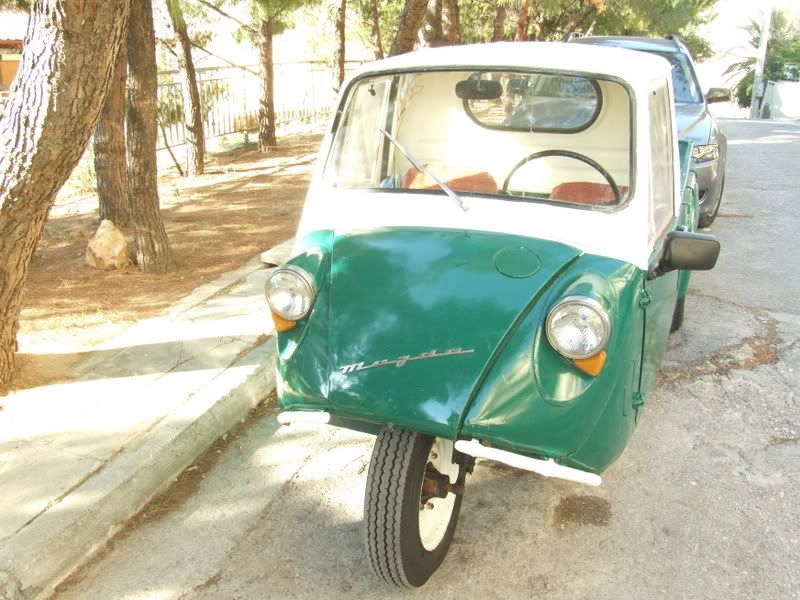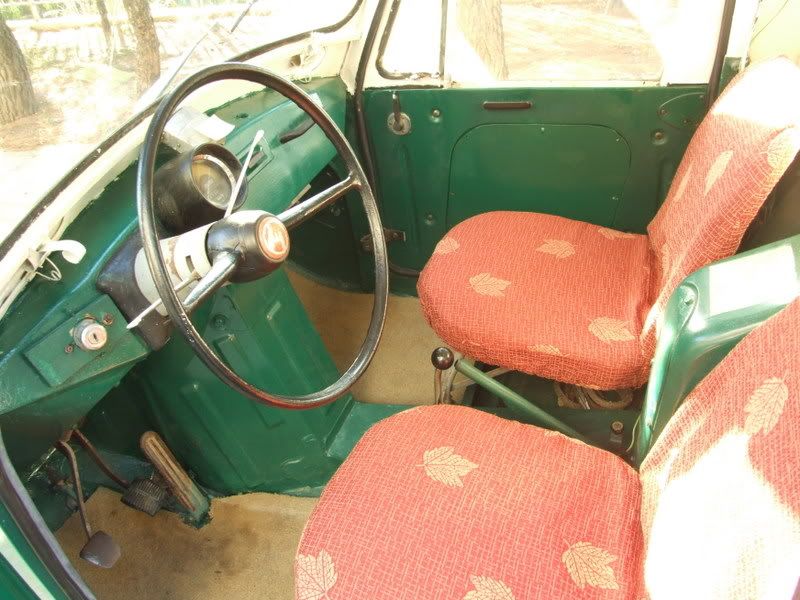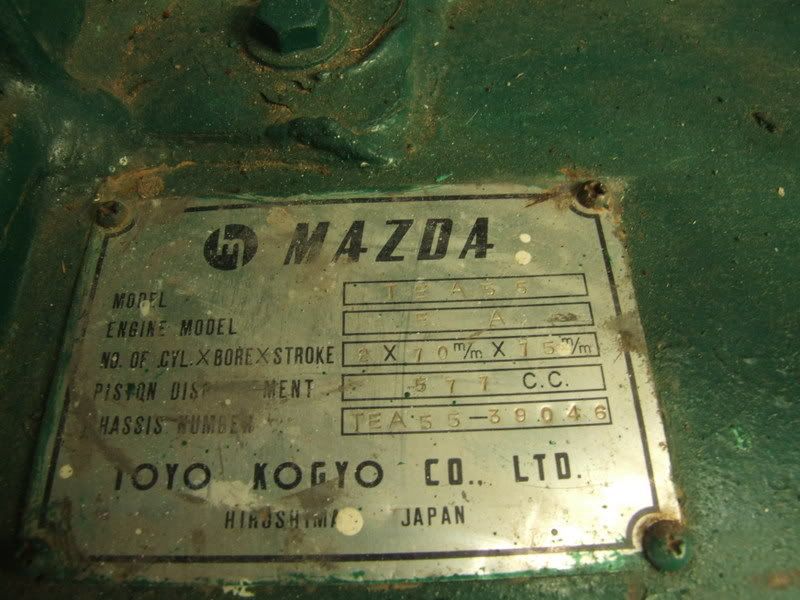 Some of the parts I bought. Fortunately the spare wheel "base" was included. This position of the spare wheel (at this position of the truck) has never been seen at any of mazda brochures or any K360/T600 photos so far. It's the iron thing at the left of the green car's boot.
The original hubcaps were also found by the owner and sold to me with the other parts.
Immaculate steering wheel from yahoo auctions jp
Another earlier example used as decoration at a flowers shop
A friend spot it recently at a mountainous little village. Was given to me for free. Not a lot of parts to pick up though.
There is an excellent site dedicated to the k360/t600 from a japanese guy, I think I "saw" him replying here. He must "appear" presenting us his excellent restored vehicles.
For the end, listen to the sound of this 2 cylinder 4 stroke aircooled engine
http://www.youtube.com/watch?v=l_24igub7M4