Its been a while since I first posted - any my RX3 has had a few modifications over the time.
First a little trip back in time.
This is my car after it was restored back in 1993 - a number of owners before I owned the car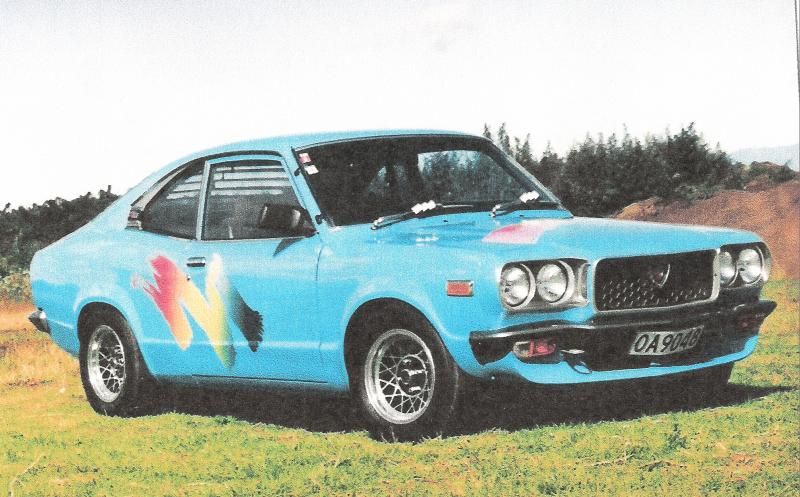 A few months after this - the rollcage went in - and it started ifs life as a road legal track car - at Manfeild in '94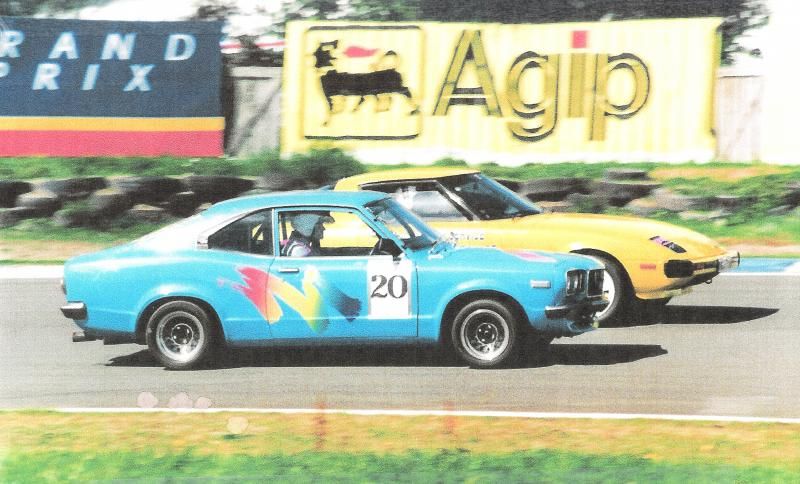 Later in '94 at Baypark - the flares had gone on to cover the Hoosier "cheater" slicks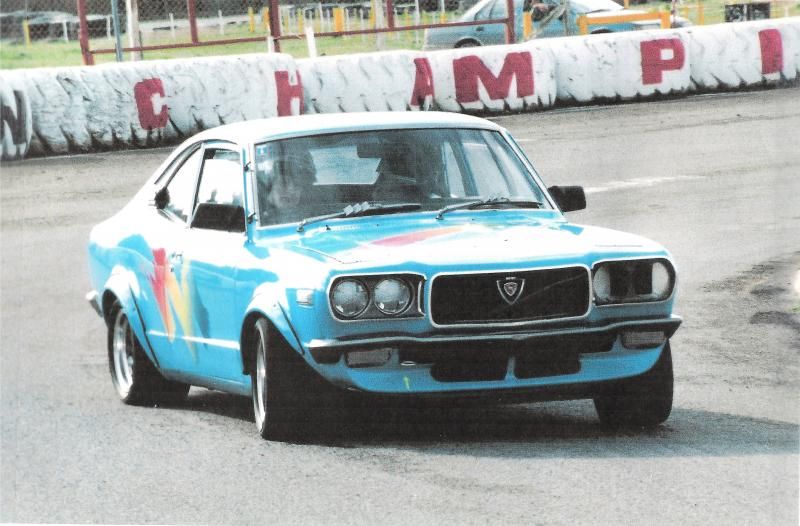 Roll onto something more current.
This is pretty much how I got the car - just after adding the Knightsports graphics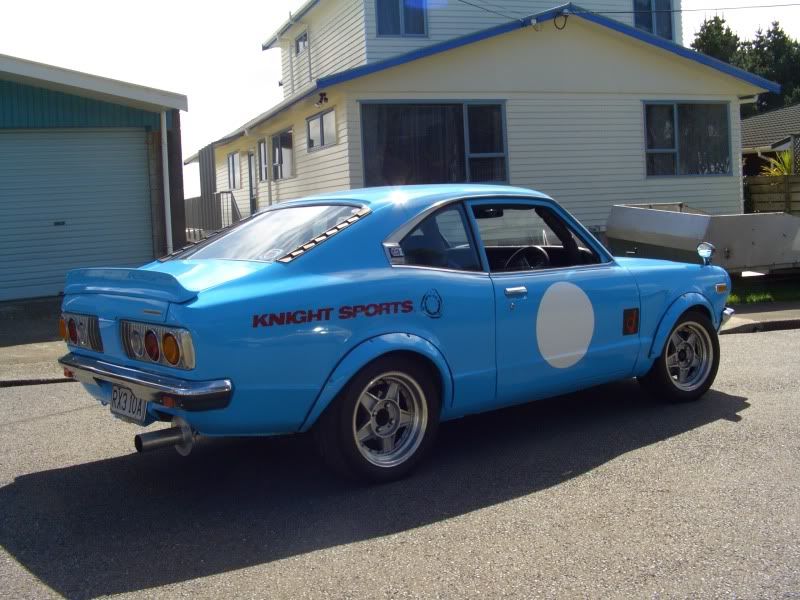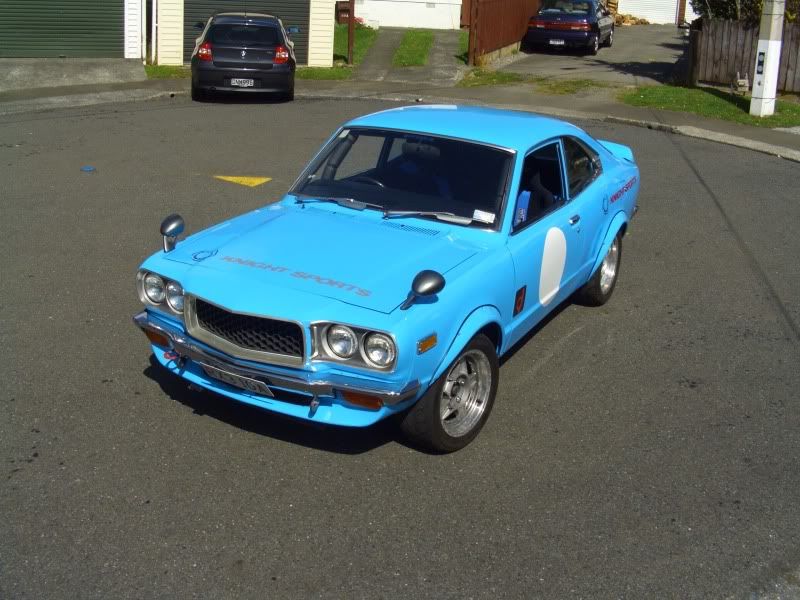 Interior with an Aussie SAAS wheel
And a 10A PP Engine
The car has a lot of period Mazda race parts - and has generally been built to close to the original homologation papers - the only real deviation is the front disc diameter which is a fraction too larger for 13 inch wheels.
Specs:
Engine = Rotary Power built 10A PP - eventually running around 160bhp at the rear wheels
Gearbox = Mazda Factory Close Ratio 4 speed race gearbox
Diff = 4.9 LSD
Brakes = F: Wilwood 4 pot calipers - Wilwood 11 inch rotors R: RX7 SA22C Calipers and Discs
Wheels = 15 x 7 Performance Challengers
Steering = Mazda Factory quick steering box
Body
Savanna Series 2/3 lower nose cone - Mazda Factory rear bobtail spoiler.
Its been my intention to keep the car similar to the first generation of RX3 Savanna racers - but retain the car's suitability for classic racing - so the car still runs a full interior - full functioning glass etc - the only interior item missing is the front carpets.
This was the aim.
So my customising started on a small scale.....
First - fit a period 1970's Paddy Hopkirk (Motolita) steering wheel
Once we started to use the car - we got to realize how frail the 10A was - here is the result of running the oil not at the full mark - the oil was above the minimum mark- but obviously need more....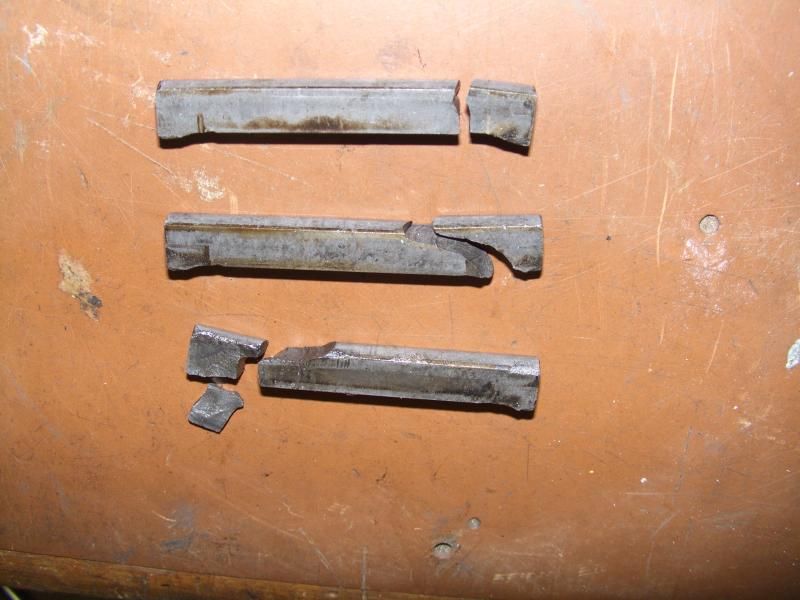 After breaking engines at virtually every meeting - and consuming 10A parts that really should be saved for the Cosmo Sport - a decision was made to bring the car in line with its original spec - and upgrade to a 12A
So a suitable engine was located...and the parts buying spree began
Racing Beat Headers
PWR Radiator
Precision Engineering Flywheel for the Tilton Twin Plate Clutch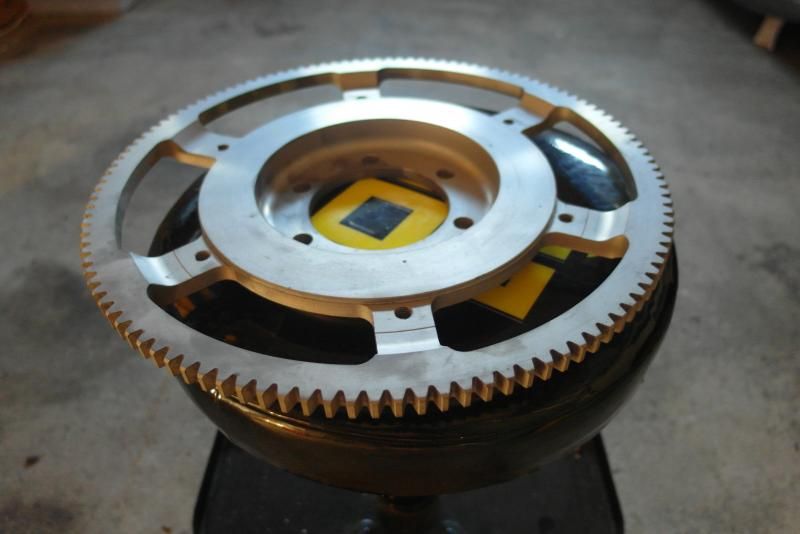 Some cosmetics - repo Tea Cup Tail lights
The 12A in the hole
FC Turbo RX7 Oil Cooler in the Factory Race position
All ready to race...
We still had a cooling issue - so I opted to go to the original early race front and removed the Savanna nose cone
Last piece of the puzzle for the moment was some new wheels to fill out the guards - 15 x8 Rota wheels with Toyo R888 rubber
How the car looks today....