Kurt it's always more fun watching someone else bring a car back from the dead. I enjoyed watching you build your coupe. I never thought anyone in their right mind would do it, not that mine was any better
This one's a little different, mostly riddled with rust. Amazingly the front end of this car doesn't even have a kink, has the original gearbox mounts ( I think that's where the good points end
).... just so much rust. Well it had rust, now it's just holes after the blasting
As you probably know I have a preference for coupes, I think I sort of felt sorry for this car more than anything and thought it would be a pretty cool achievement to turn a basket case wreck back to how it was in 72. Once the shell parts are cleaned up it should come together reasonably fast. Sedan parts are so much easier to find and priced a lot cheaper which helps. I'll have to catch up with you sometime after summer, I should have the heater valve by then.
BTW I went past Andy's Wreckers a few weeks ago, would you believe they scrapped 98% of the stock. The only thing they saved was the Rolls Royce plus a couple of other cars
Here's some of the latest work
....take#2, roof repair
. The roof skin is still on the frame, once it's straightened it'll be unpicked. I thought 2 days would be enough to straighten it but like everything it's going to take a lot longer. The roof skin is 100% rust free as is the frame it's attached to. So far I've spent a few hours over a couple of days trying to finish it off. My tolerance (or attention span) is about 3 or 4 hours max. It's not much fun fixing a roof panel. I've used all the all old methods, hammer, dolly's, a spoon (a type of dolly) for massaging bumps out, stud gun for the stubborn bits...... let me tell you it's taking too much time ! I'm going to give paintless dent removal a go, that'll be less intrusive and hopefully faster and better. It takes me too long doing it the old way. My intention is to give the roof a couple coats of hifill without using spray polyester so has to be pretty straight to do that. The hifill will catch any minor imperfections from the repair process.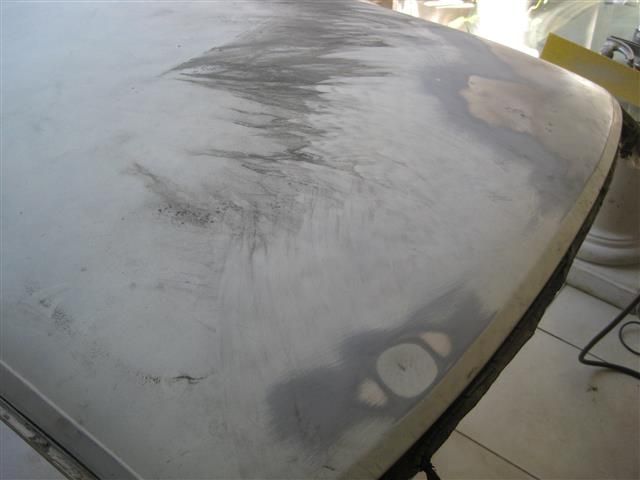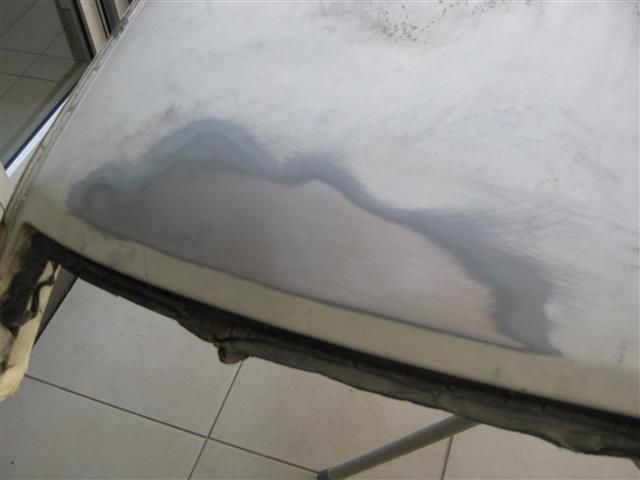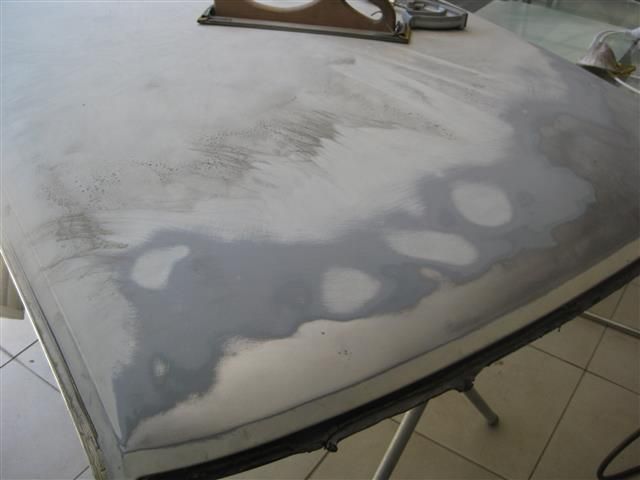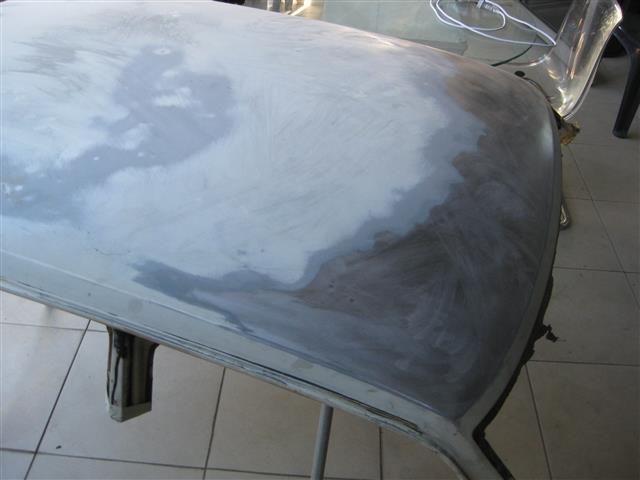 Once I get over the straightening the roof skin hurdle, that's when the enjoyment starts for me especially since it's the second time I'm doing a the same task.