Kurt it's always more fun watching someone else bring a car back from the dead. I enjoyed watching you build your coupe. I never thought anyone in their right mind would do it, not that mine was any better
This one's a little different, mostly riddled with rust. Amazingly the front end of this car doesn't even have a kink, has the original gearbox mounts ( I think that's where the good points end
).... just so much rust. Well it had rust, now it's just holes after the blasting
As you probably know I have a preference for coupes, I think I sort of felt sorry for this car more than anything and thought it would be a pretty cool achievement to turn a basket case wreck back to how it was in 72. Once the shell parts are cleaned up it should come together reasonably fast. Sedan parts are so much easier to find and priced a lot cheaper which helps. I'll have to catch up with you sometime after summer, I should have the heater valve by then.
BTW I went past Andy's Wreckers a few weeks ago, would you believe they scrapped 98% of the stock. The only thing they saved was the Rolls Royce plus a couple of other cars
Here's some of the latest work
....take#2, roof repair
. The roof skin is still on the frame, once it's straightened it'll be unpicked. I thought 2 days would be enough to straighten it but like everything it's going to take a lot longer. The roof skin is 100% rust free as is the frame it's attached to. So far I've spent a few hours over a couple of days trying to finish it off. My tolerance (or attention span) is about 3 or 4 hours max. It's not much fun fixing a roof panel. I've used all the all old methods, hammer, dolly's, a spoon (a type of dolly) for massaging bumps out, stud gun for the stubborn bits...... let me tell you it's taking too much time ! I'm going to give paintless dent removal a go, that'll be less intrusive and hopefully faster and better. It takes me too long doing it the old way. My intention is to give the roof a couple coats of hifill without using spray polyester so has to be pretty straight to do that. The hifill will catch any minor imperfections from the repair process.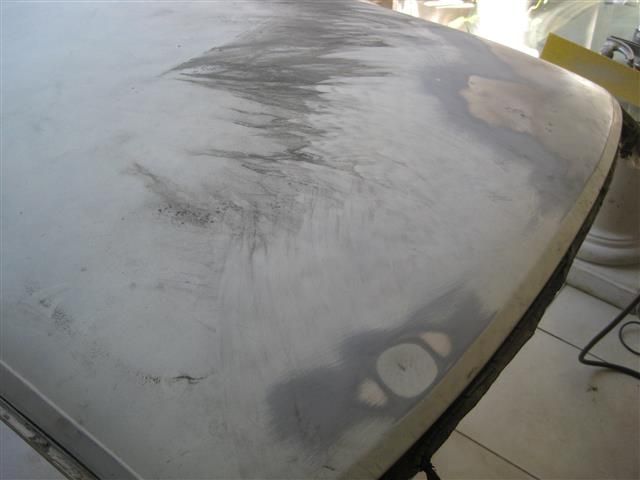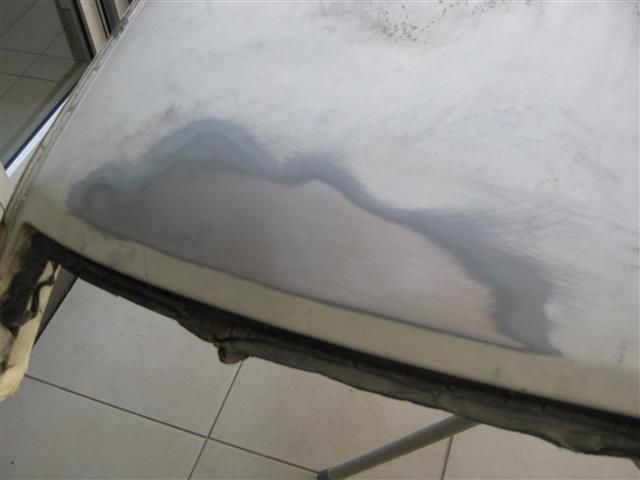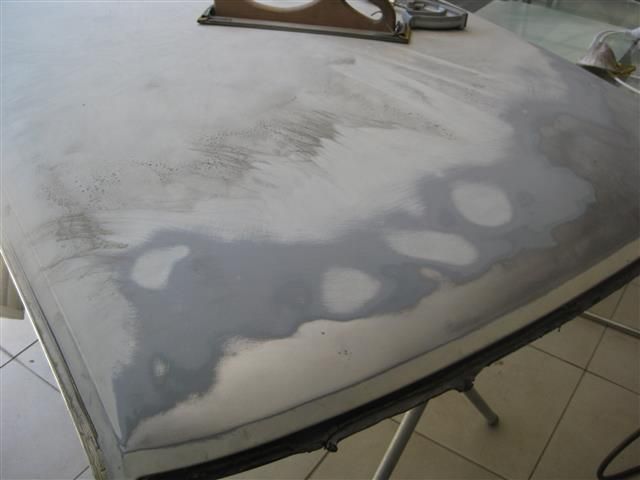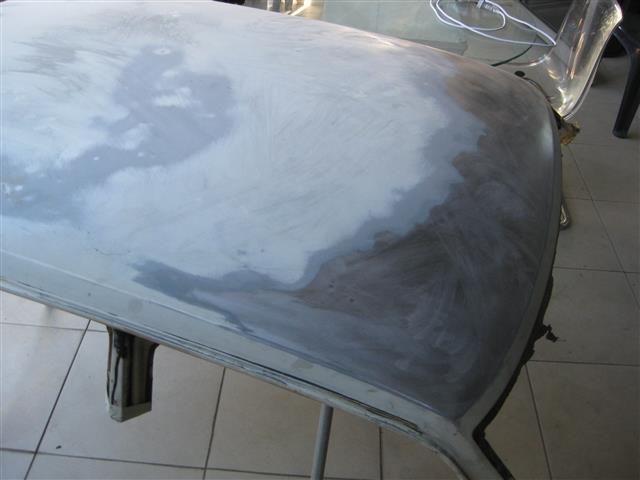 Once I get over the straightening the roof skin hurdle, that's when the enjoyment starts for me especially since it's the second time I'm doing a the same task.
Edit 4-4-14 :-$
Very little has happened with the car so I'll sneak this in for now. I've taken it for a short drive and it needs a few things fixed being new....
Cleaned up the dome light, they all seem to go yellow. The lense was bought from
http://streetlens.com/contact.html
he is good to deal with. I also bought some rear tail lenses from him which are also good quality. He advertises on eBay from time to time as well.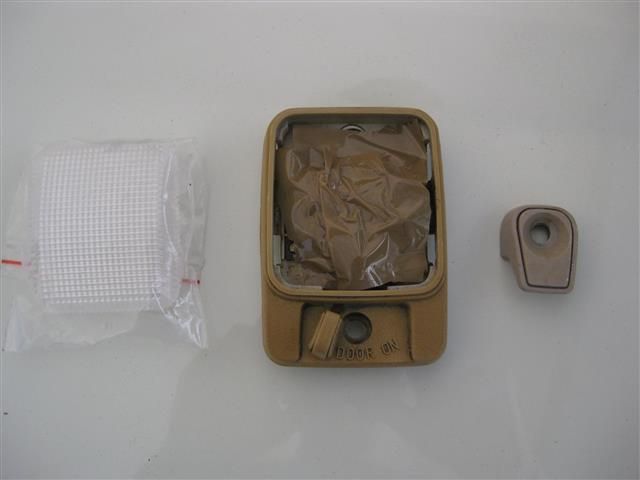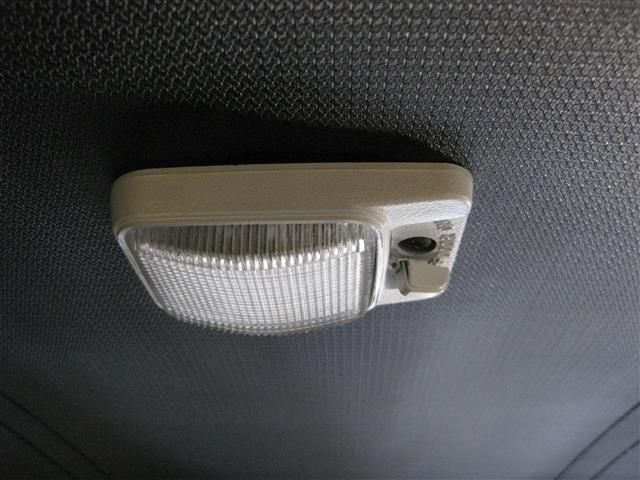 The other small thing that got fixed was the rear view mirror, the small clear brackets break over time. I managed to find one for the coupe and one for the sedan through Mazda contacts. Another small job done.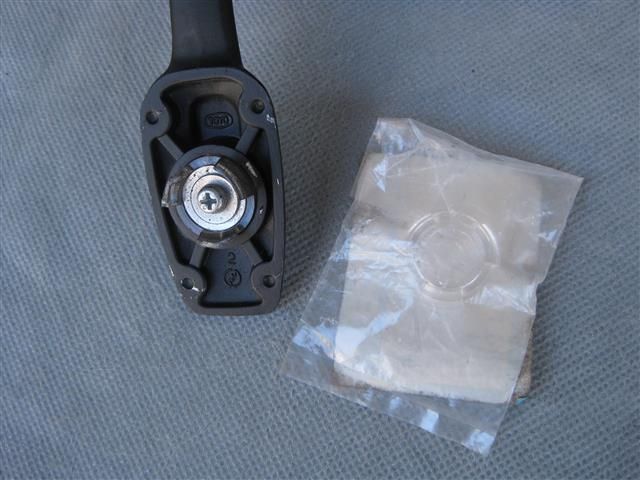 I swapped some parts with Dom for a pair of new old stock 10a bumper brackets. They need a little clean but they are straight and undamaged. I also bought single seat belt hanger from one of the GT stores in Sydney. After going there I wondered if the counter staff member was related to Scott's Rubber..... what can I say personality of a cardboard box, grumpy and the list goes on. I've had no luck finding a good pair of plastic covers that go over the seat belt "adjuster" so I'm going to see someone about making a handful. The covers will fit the very early Star brand non retractable seatbelts that were found in Rx2 and 3 and I also believe some of the very early Holden Monaros and possibly Kingswoods. It's hard to make a conclusive decision on some Holden's using the same style belts and buckles but I did see a couple fitted to these cars in a wrecking yard and on an Ebay auction. This would have been before Holden moved towards the Holden insignia branded seatbelts or, it may be they were fitted to lower spec cars.
In regards to to the bumper brackets above, if you've ever attempted to fit US spec brackets to a 10a nosecone you'll probably notice that they won't fit. That's because there are 2 different upper nose cones (plastic and metal) and 3 types of lower 10a valance panels (1 plastic and 2 metal style). To fit the sturdier US style brackets you need a lower valance panel with the larger bumper bracket cuts outs. Sorry no photo here, but I'll show the differences when I panel beat the sedans nosecone.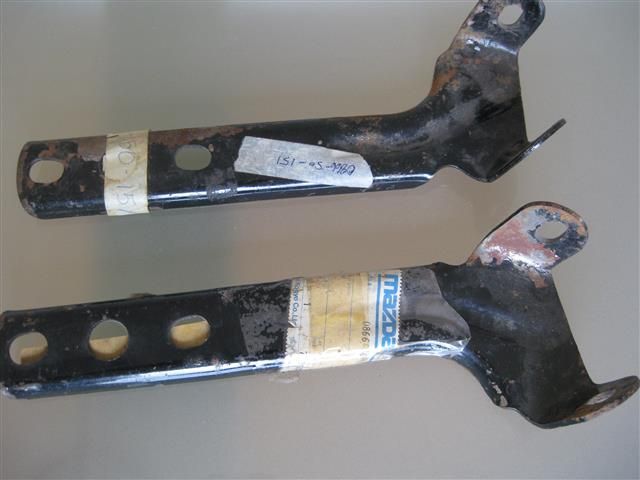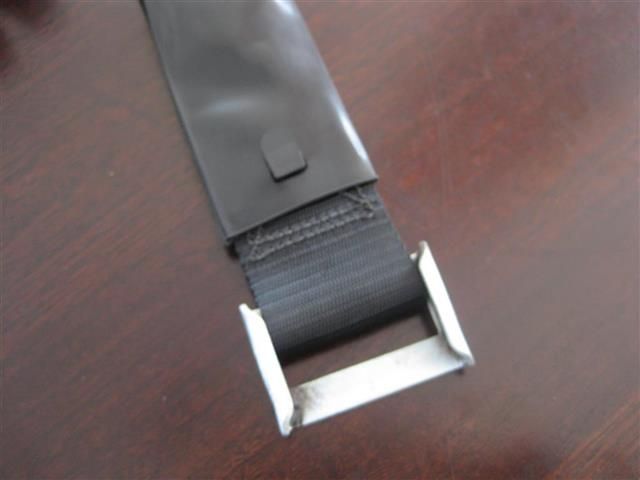 People who have followed my thread will note that I've had problems with leaky heater valves. I thought I had resolved the issue after my last attempt but found the replacement has a small leak in the "open heat" position. If doesn't leak in the off position after the motor reaches operating temperature, then that's good enough for me ! For now it's staying and will do the job. In the future I'll find a replacement valve and my look at modifying and fitting a modern electric actuated valve. It's a bitch of job replacing these so I'm happy to leave the current valve until I find an alternate solution.
The other thing I want to do is redo the drivers carpet to centre the heal matt and see if I can fit the later style accelerator pedal that hangs from the top and isn't bolted to the floor.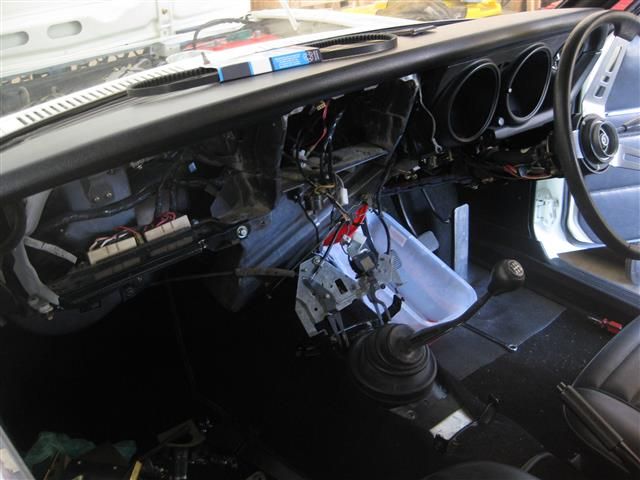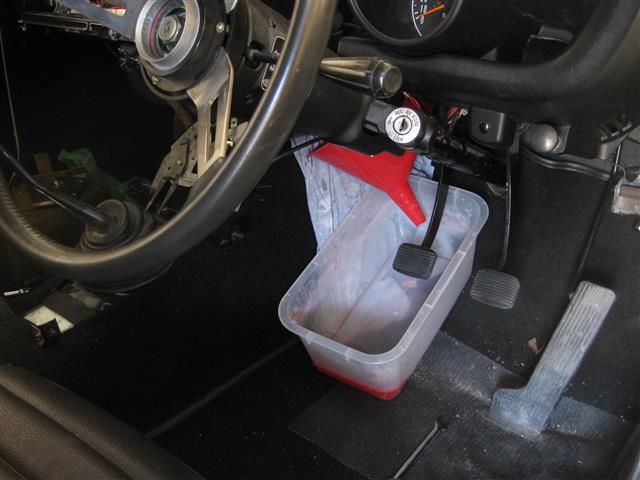 The heater came out for the final time (for now) to ensure there was no additional leaks elsewhere. It's difficult to tell from photo 2 but the valve is leaking from a slight worn area on the valve shaft that passes through the rubber seal that is located ihe valve body when in the off position.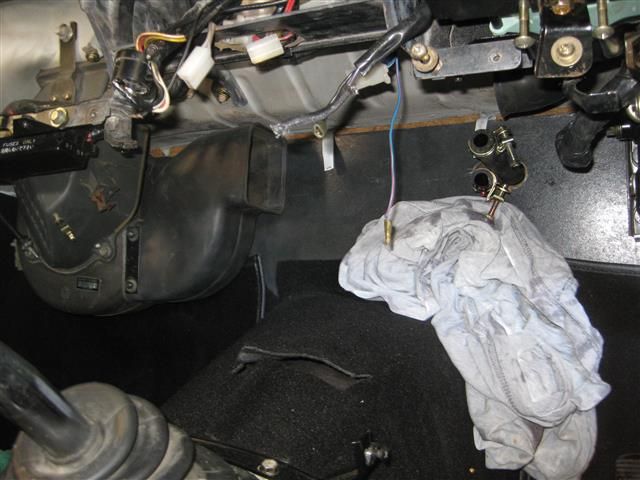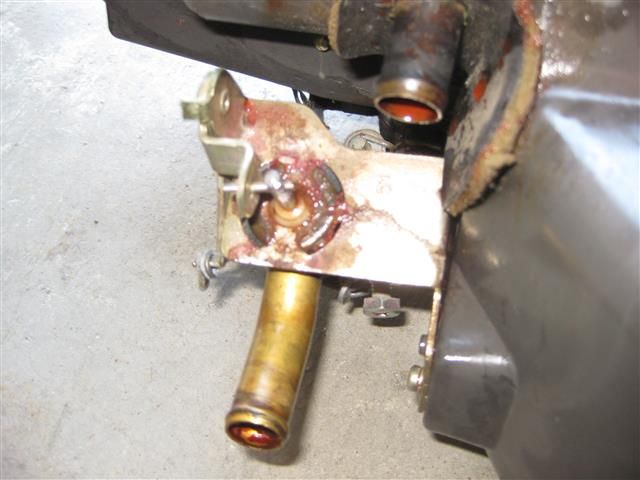 A new heater valve hose replaced the hardened original fabric version. Not replacing 40yo hoses no matter how insignificant they appear to be is a bad idea.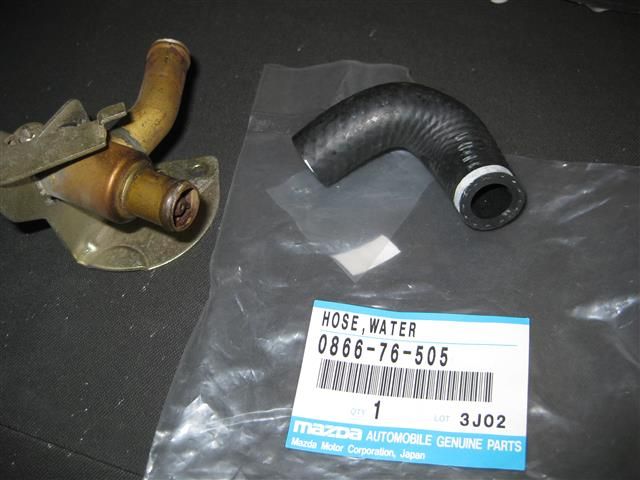 Here's some useful Savanna fitting info that I was doing for someone. Neither a 808 or Australian spec dash frame can be used if you wish to fit a Japanese centre console. The biggest issue you'll enounter will be the radio will be incorrectly positioned for the dash/ gauge panel cover. Photo 1, I sliced through the spot welded lower platform with a 4" grinder cut off wheel and welded the platform approx 16mm lower. This measurement will be different again if using a 808 dash frame however I can't see why an 808 frame wouldn't work. Photo 2, work complete and looks original. If you were pedantic you could sandblast the frame and have it powder coated for a better than new finish.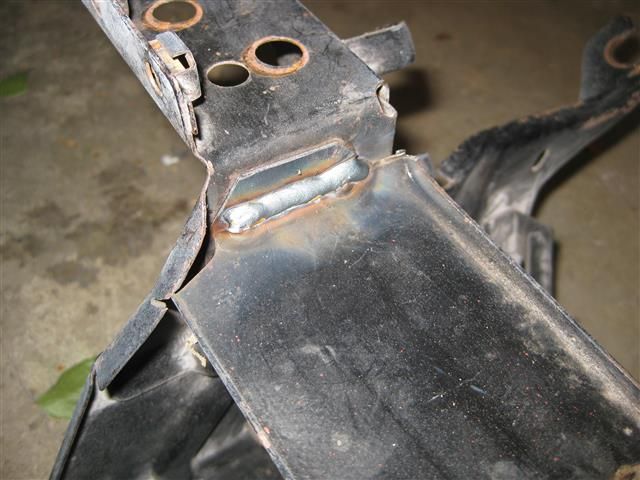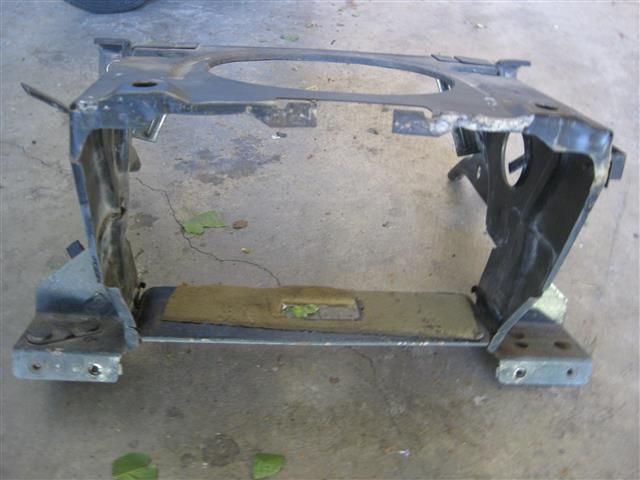 The other consideration when doing such a conversion is that although the Australian centre console harness fit both Savanna and the local clusters, the Savanna pin layout is different and will need to be modified. I'm yet to test the schematic I mapped out but I'm pretty sure it will work. The harness I'm referring to runs from the main harness behind the drivers instrumentation to the centre cluster PCB. The only other consideration is that you MAY need to run the charge light wire from the back to the dashboard to the Savanna cluster if you with the Savanna charge light to work. It's something I'm yet to look further into but that won't affect the general operation of the Japanese dash.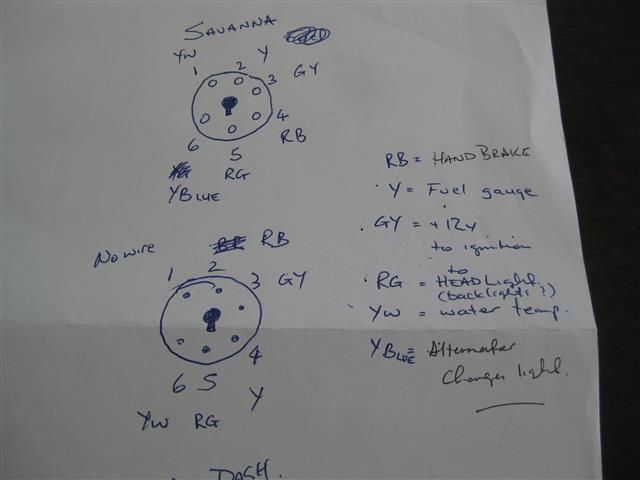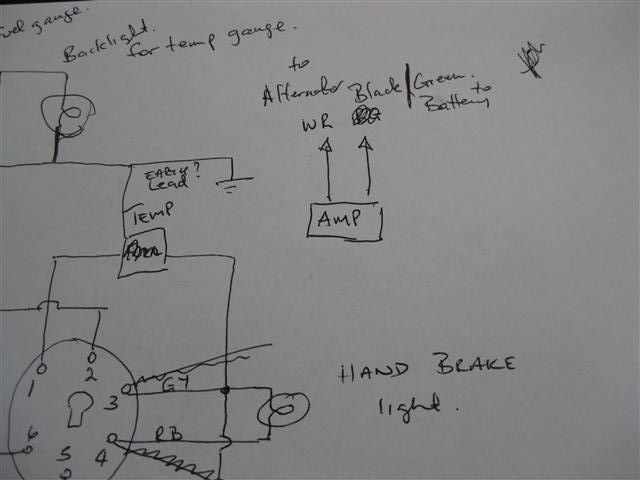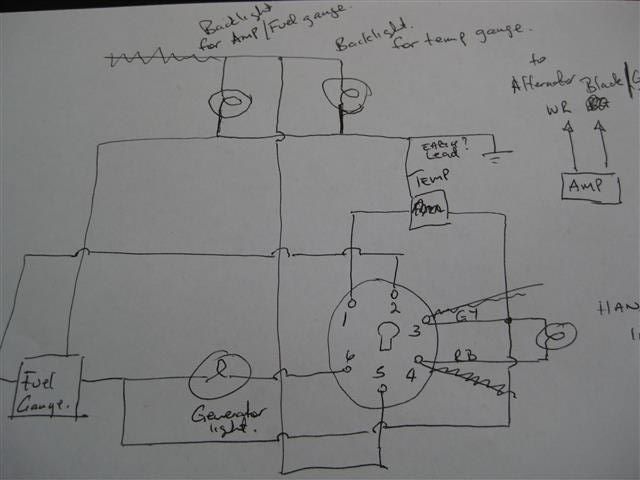 Photo 1, While available I ordered another set of the correct 10a heater hose pipes for my sedan. With Mazda one minute they are available the next moment they are gone ! Photo 2, helping out one of our US members that was after a couple of things that weren't available in the US. Genuine Rx3 badges approx $60 a pair and the rear suspension rubbers are around $60 or $70 for the set. He bought a few other things from us and I don't mind helping out seeing that I had placed an order for myself.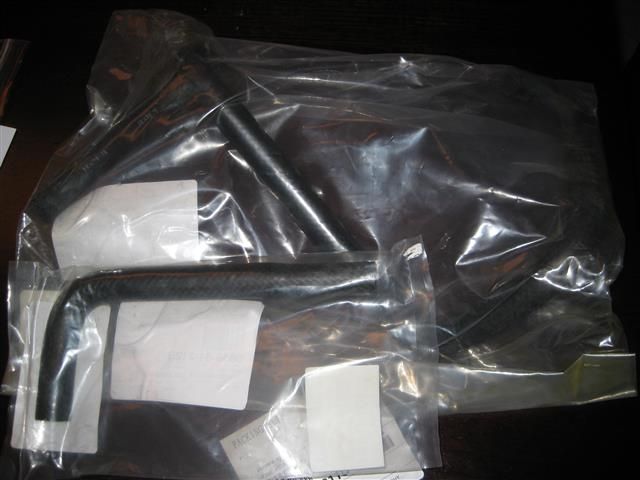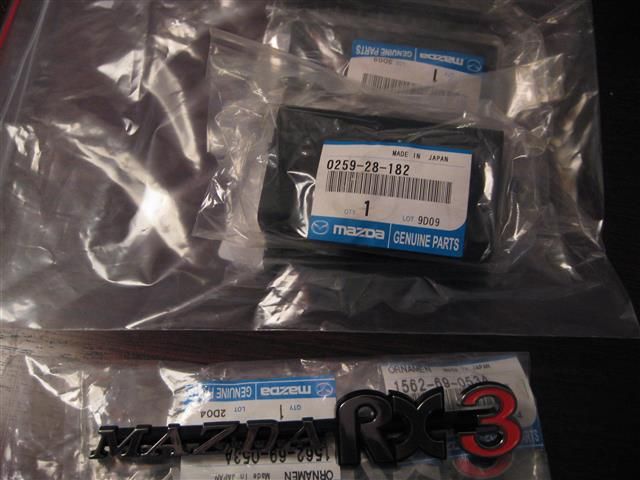 I had MSF in Melbourne make some brake adjustments to provide extra clearance with the lower control arms. As the car is lowered and moves through it suspension cycle, the control arm moves outwards and was getting a little too close to the rotors. He's a good person to work with I find. The rotors are nice and meaty and a perfect match for the 4 pot front brakes. While the hubs and calipers came off for the final time I took the opportunity to have the rotors machined by Northern Brake and Clutch at North Melbourne, another good, competent and honest business to deal with. If it can be rebuilt they can do it. I had them rebuild my 2 bendix units and they did an excellent job both times with one unit being far worse than the other.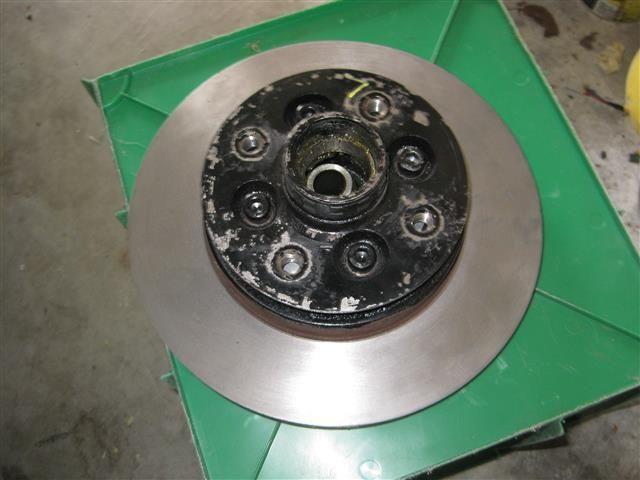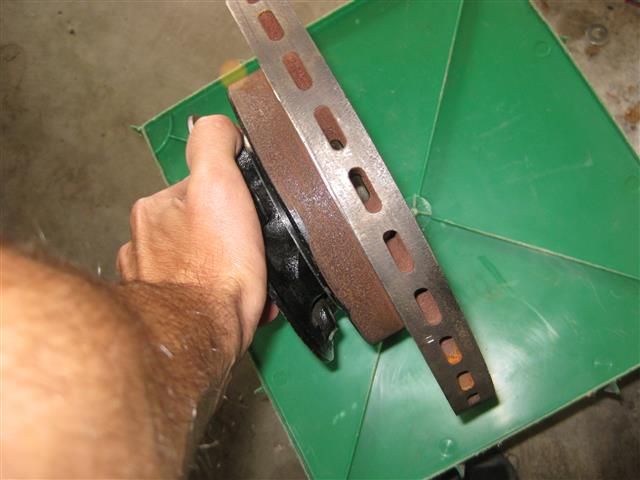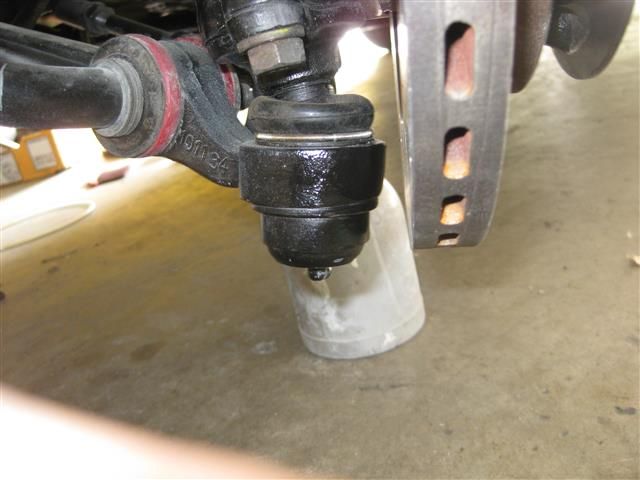 I have to thank my brother, Gino, Marco, Greg and Dan for helping out with sorting out the coupe. It seems every time we took it for a drive there was some sort of problem. I haven't been in a position to work on the car so they've all been great. Most of those problems are fixed, a little more assembly and it should be done. That hasn't stopped me collecting the final parts for the sedan, thanks Jed ! I'm really looking forward to getting stuck into the sedan later in the year. The main priority is to complete sorting the coupe then clean up the sedans repair panels which will be prepared then blasted clean. Here's a few things that have been recently purchased to get things under way.