Update 550763, slowly sorting out various things to get the car to a roadworthy state....
Since I was happy with the colour and tyre fitment I finished off the other 2 wheels. One wheel looked heavily oxidised but cleaned up easily enough, for the $50 it cost me (+ shipping) it was worth the risk. England and Europe in general have a far greater range of 14" odd ball tyres so I placed the order for the other 2 tyres now that I was happy with how they looked. If you'vre ever been to Europe you'll see lots of small performance cars running about mainly due to the high cost of fuel.
Before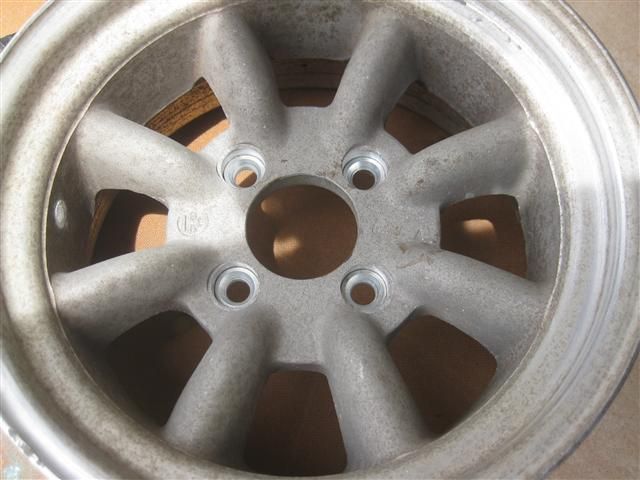 Almost cleaned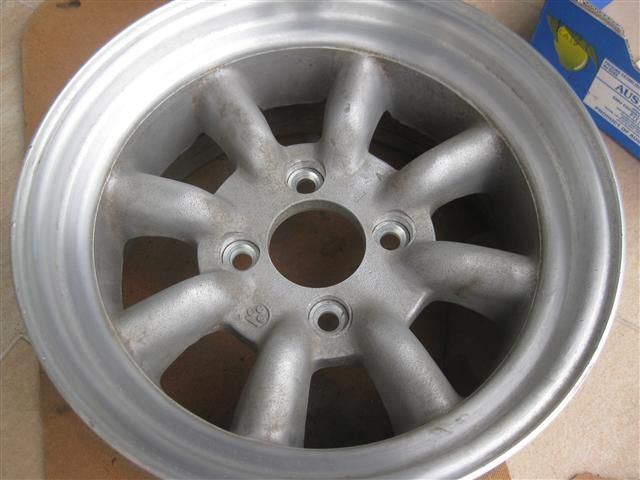 Finished ready for tyres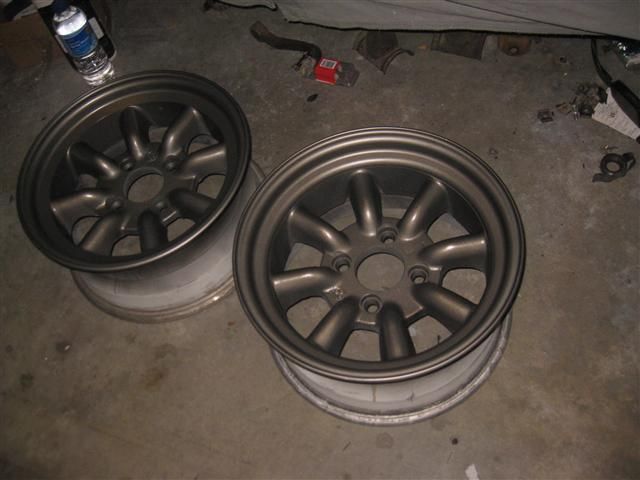 Fitting front brakes and hydraulics. Pic 1, calipers have been blasted, plated in black zinc, and fitted with new seals. New hydraulic lines were also custom made by a local brake shop. Pic 2, new copper crushable washers were purchased to seal the hard line connections.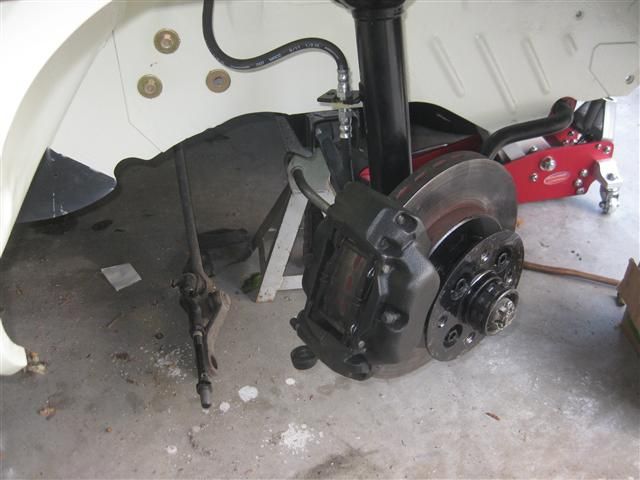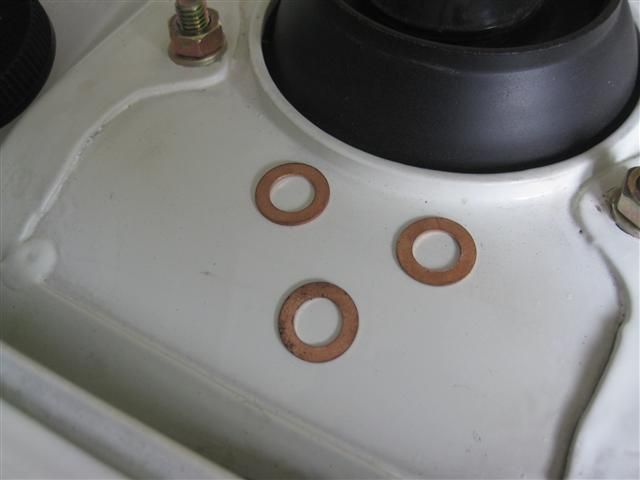 Washers fitted and hard lines tightened. Just need to borrow my brothers wire wrap tool and connect the fabric coated lines with stainless wire to the fluid reservoir.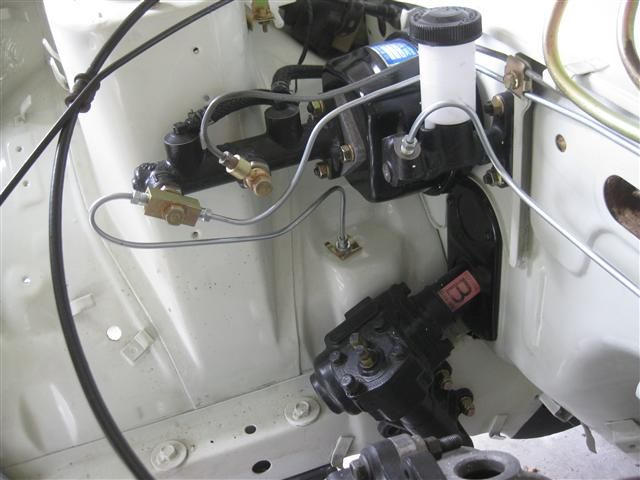 Fitted up the high beams, I've replaced all 4 sealed beams with semi sealed beams. The night driving lights are Hella H4's, these were selected for their superior optics while not needing any extra power. The inner high beams are Koito lights, Mazda fitted Koito sealed beams to these cars from factory. The difference with the ones on my car is they are also semi sealed beams except they are H1 style. The reason for the upgrade is that I'd rather see where I'm actually going at night instead of trying to light up the road with a pair of sealed beam candles ! I had purchased some relays to rewire the headlamps, but since they all consume the same amount of power as the original sealed beams there wasn't any real need. People perform the upgrade to take the combination switch out of the main power circuit to prolong it's life. I can't say I've ever had problems burning out the combination switch plus I have a few of them, the real reason is I've become lazy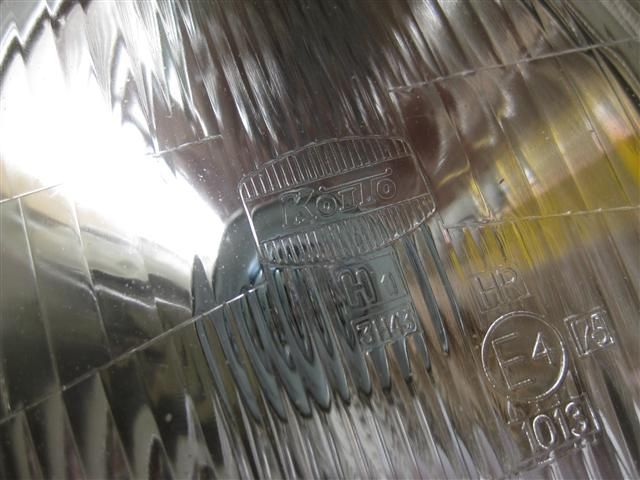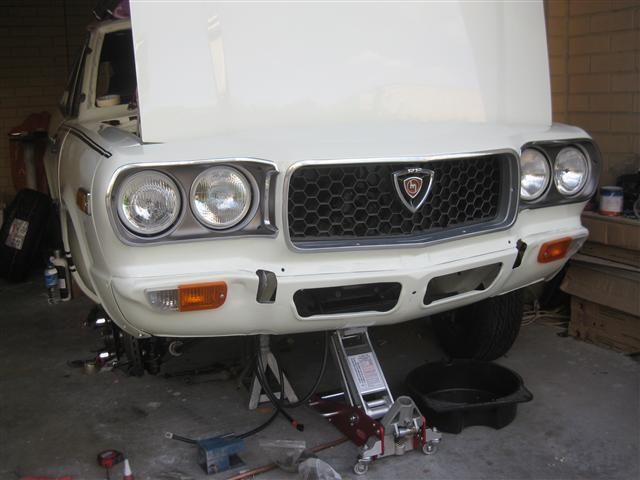 Completing the main 2 engine bay harnesses. Sometime ago I had chopped off and replaced every single engine bay harness connector. The reason was I want the car to be reliable, the wiring had been chopped, badly repaired, parts saturated in filthy grease and oil, and my pet hate is seeing those horrible press on crimp connectors that cut through wiring insulation for adding wires or replacing broken wires. Everything was fine except that Mazda used some proprietary connectors that aren't available anywhere. The solution was to use another damaged loom and make 1 from 2. Pic 1, second harness that is being used for it's connectors in Pic 3. Pic 2, you can see all the new connectors.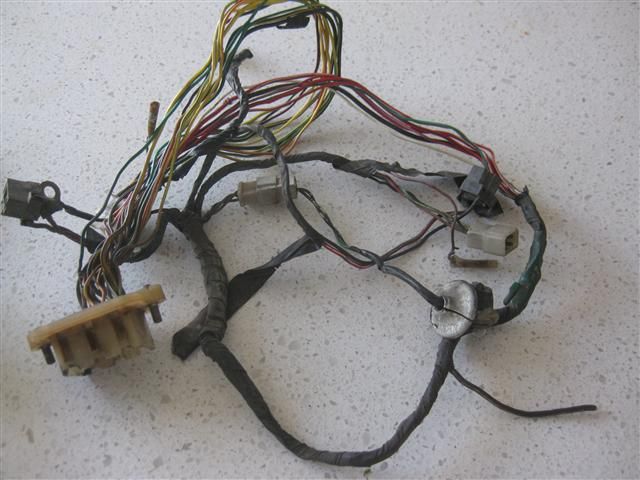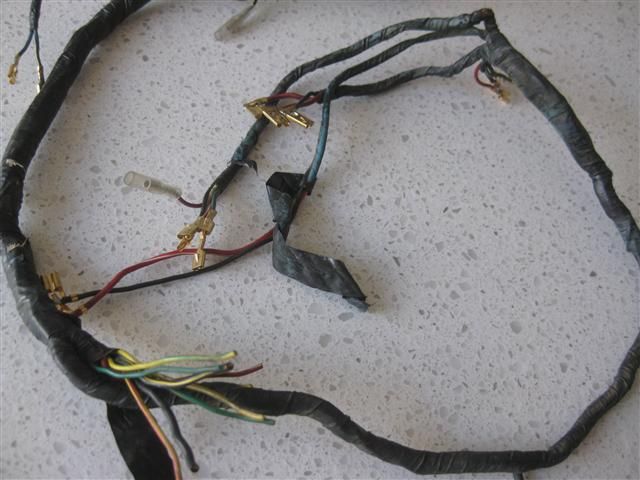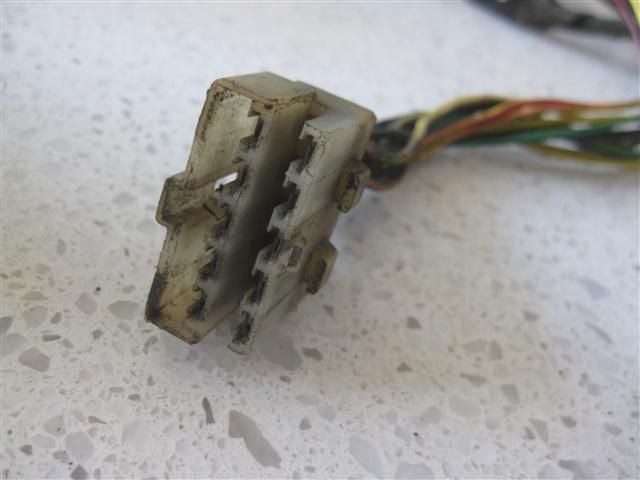 The rubber is pulled back on the harness that is being repaired. Pic 2 and 3, the wanted connectors are swapped over one by one.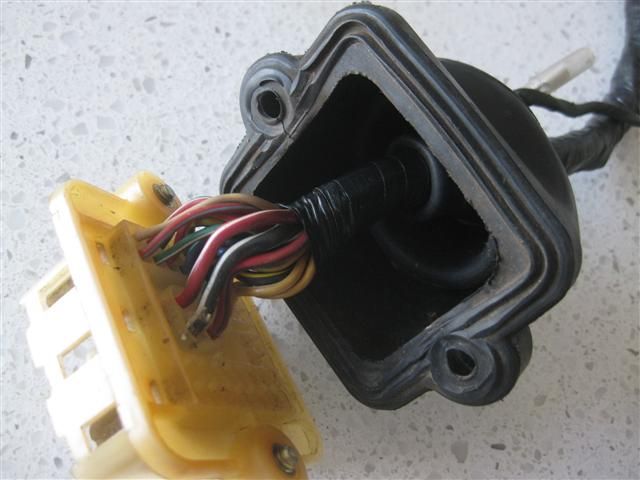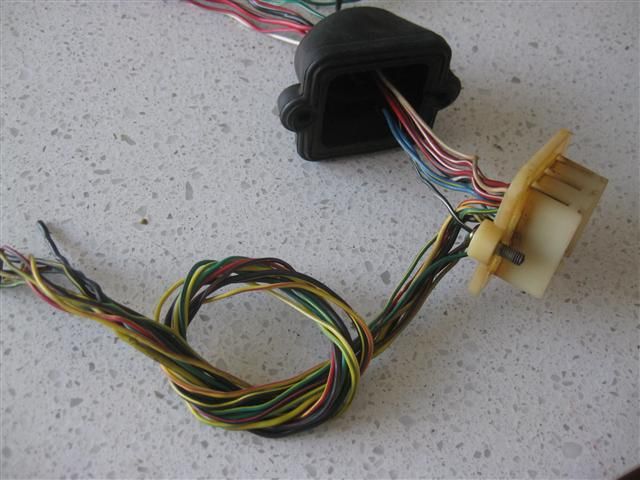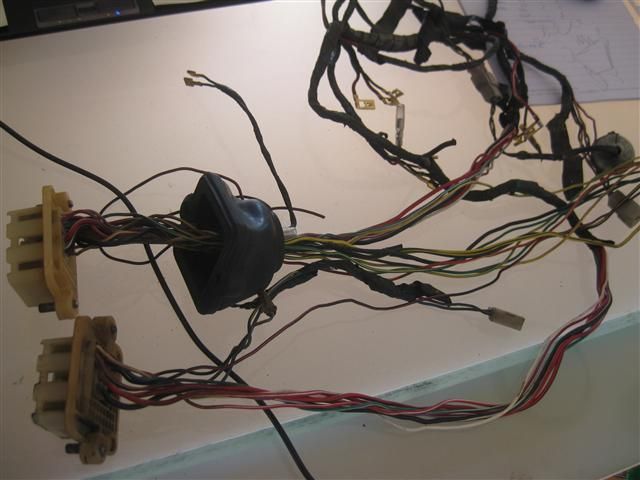 Until you get to this point in pic 1
Pic 2, a nylon replacement that I've cleaned up for the new loom.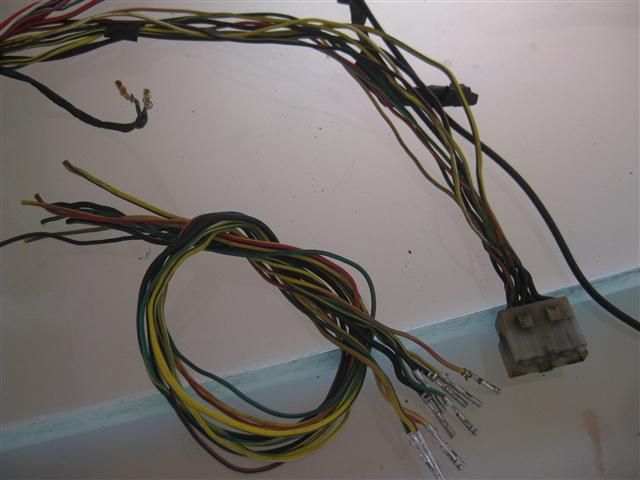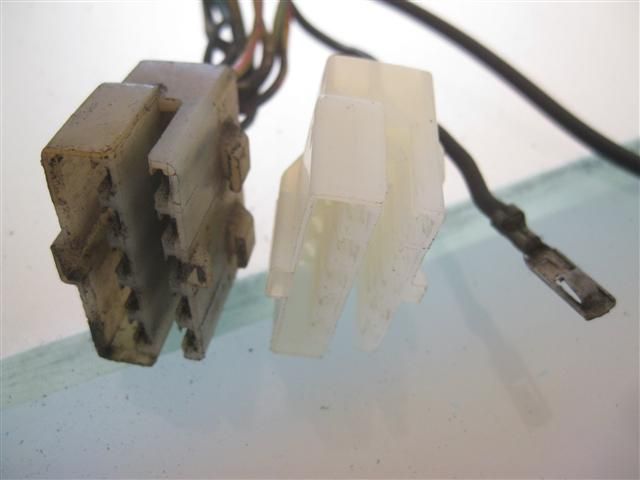 One by one the connectors are removed from the nylon block, cleaned then swapped over into the clean nylon block. I had wanted to manufacture the brass terminals however there would be no demand for them
Pic 1, dirty, Pic 2 cleaned in a bit of paint reducer, Pic 3 nice and clean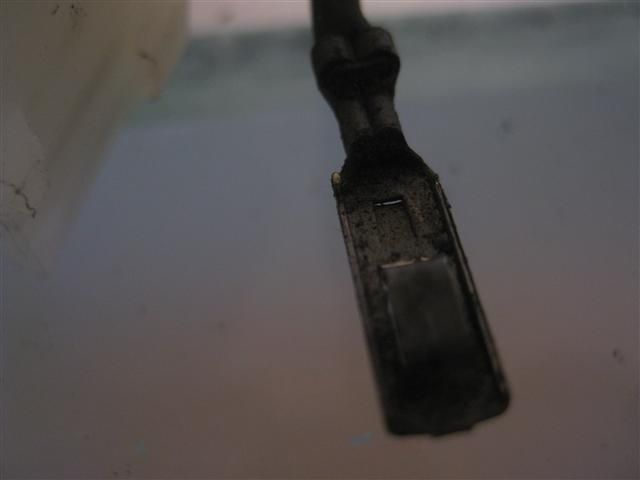 ...and before you know it you have 2 brand new looms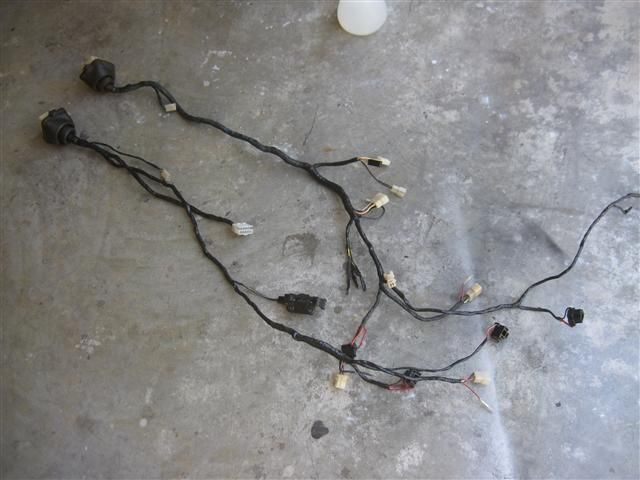 For the inexperienced Rx3 restorer beware when mixing and matching looms as there are several types. Here is a third type off a 72 model, they don't get much simpler than this. I have shown photos previously of a 73 pre REAPS loom in my thread that is being used in this car. The REAPS pollution loom i shown somewhere as well.... All are different and will give you headaches if you try installing in the wrong car. For example you could easily modify a REAPS loom to connect to a 73 Pre REAPs car with little trouble except that the actual firewall plug won't fit the earlier car. The 72 loom will fit a 73 through the firewall but the connectors are all different !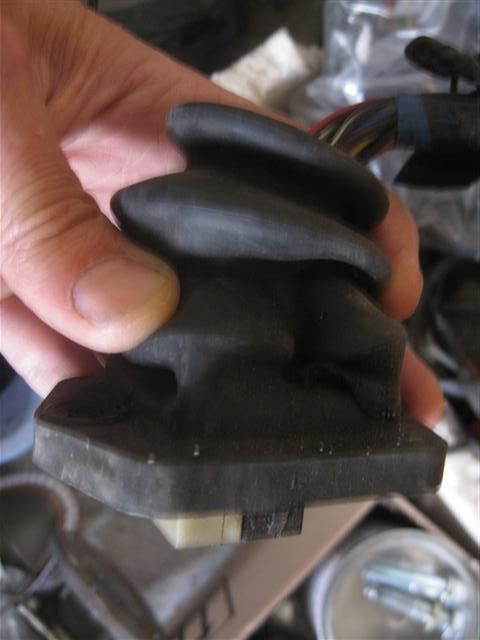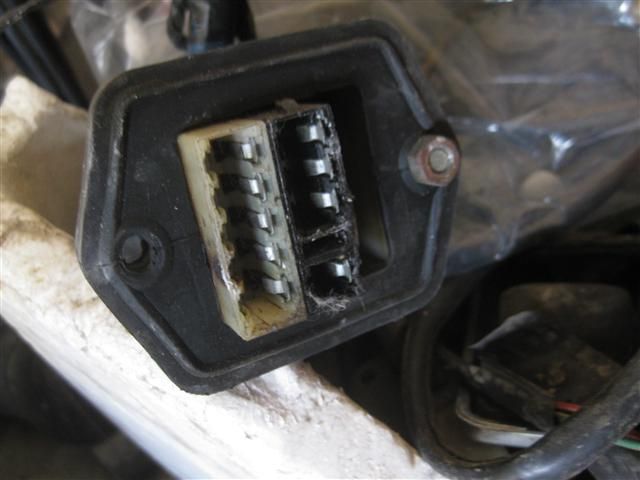 After all that, both looms are installed into engine bay
Yes I'm keeping the fusible link, I'll order some new ones as this one is pretty old. There are 2 additional smaller looms that still need to be restored, one connects to the left the other to the right. I'll repair those once I buy and reco an external style regulator alternator and get my high energy distributors back from the fabricator. There's no need to do any major upgrade electrically as the car doesn't consume anymore power than standard. I could go for a 200A alternator but I don't think my mono AM radio requires that much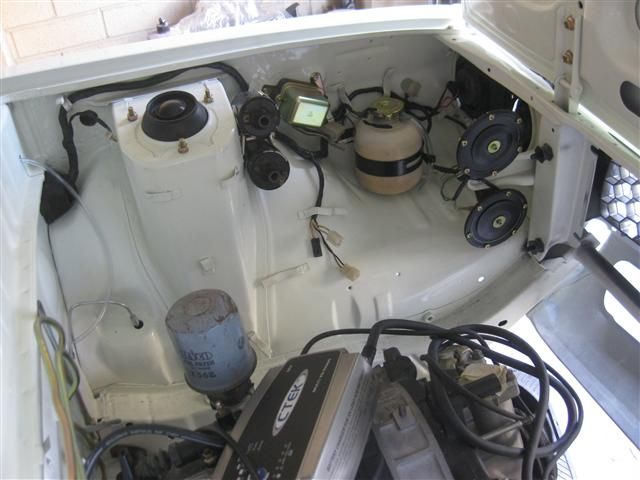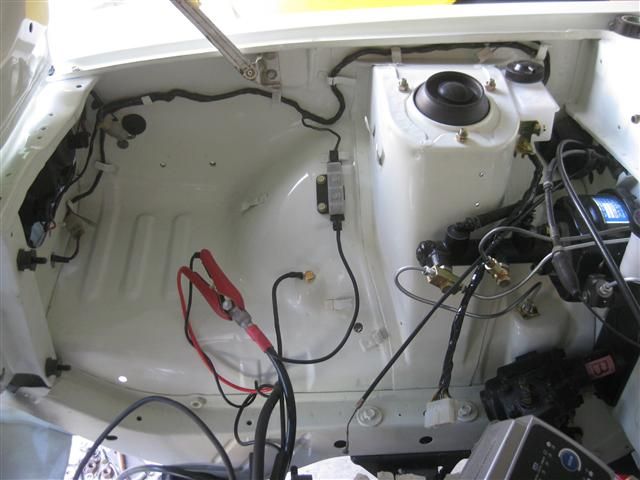 I finally connected up a power source and put come juice through the loom, probably the first time in close to 20 years ! A few gremlins need to be sorted. Pic 1 Right high beam doesn't work, Pic 2 left tail light doesn't work either amongst other things. One by one I will sort them all out.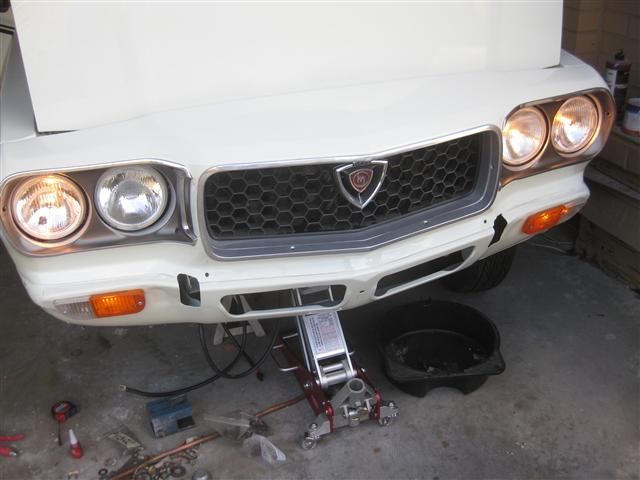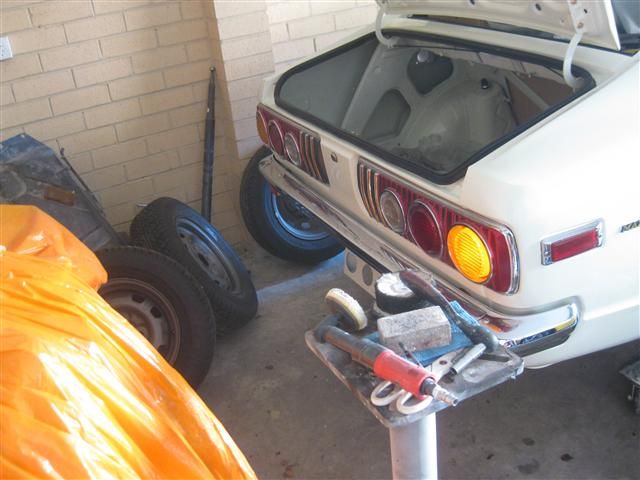 First problem was wrong wattage globes used in some indicators and a blown H1 globe. Pic 1, trip down to the auto parts shop got me all the missing globes. Pic 2, best part about semi sealed beams (aside from lots more light) is that the blown globes are replaceable.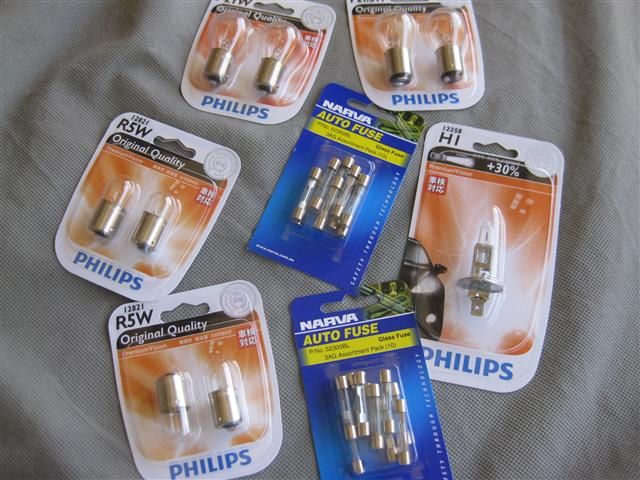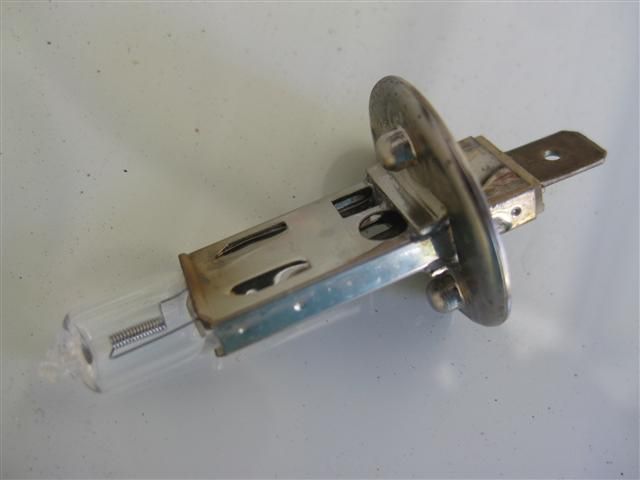 After an hour of tracing wires the problem was with the rear to front harness connector not being pushed all the way in. This is located above the drivers feet. There are still more minor issues to be sorted, indicators, brakes, head lamps, AMP gauge, fan blower, hazards all tested working. The radio lights up but no static coming out of speaker, clock no go, also minor problem with drivers cluster which is probably me connecting something wrong. EVERYTHING will be tested right down to the regulator, temp sensors, fuel sender... everything (which isn't much really
)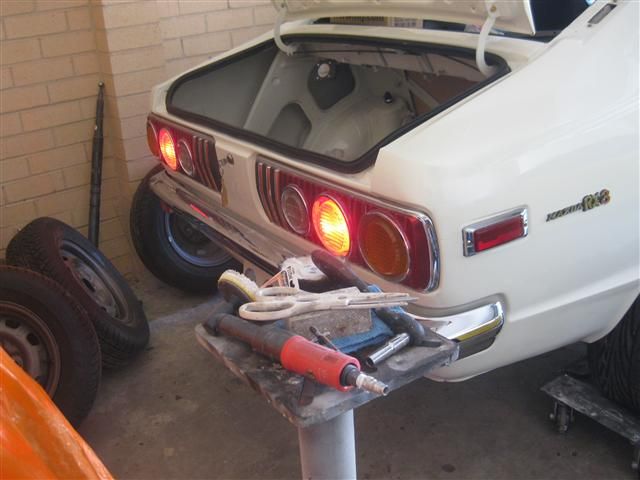 A few things are being redone as well that I've either identically damaged or didnt turn out right. First parts to be redone are the C pillar vents. I tried to live with the off colour but ended up going down to the paint store and having another colour made up. Now I'm happy with them...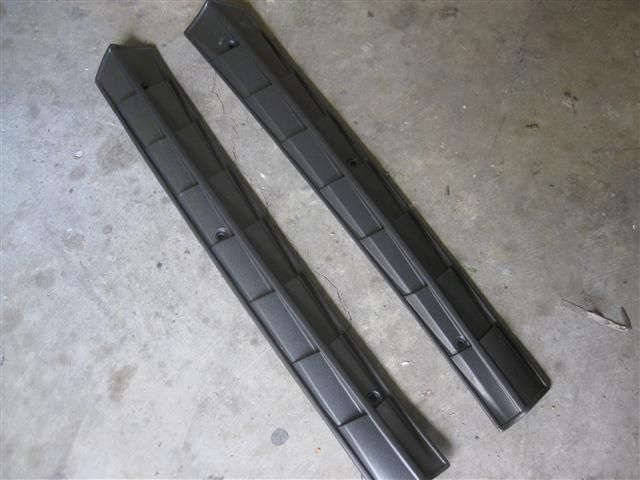 As you can see everything is taking longer than expected, I suppose that's what you get when you buy a bitza in bits (in lots of boxes
). I thought I'd have the electrical sorted in a couple of days but I think it'll be double that time. There are a few small things that need painting, need to buy a bigger fuel pump (a carter of some description), jet the Webber, tap the carb manifold, buy the filter, fit the front/ rear glass, exhaust and the list goes on.
I think once the cabling is done I'm in a good spot for the finish line.