I just recently traded in my RX8 for a new car for the misses. I vowed that I would have another rotary after owning that car. Well as things would have it, I was having a conversation with a coworker about one of his other vehicles when another mentioned that I would be interested in getting his truck from him. :scratch: At first I was hesitant as I already have a truck and wasn't looking for another project. Well once he mentioned what said truck was I was hooked. He had a 74' REPU that has been sitting in his yard for years with a busted ignition switch. He's getting close to retirement age and doesn't have the time nor care to put any more effort into getting it together. So with the comment of come and get it or it's going to the crushers; I arranged a time to come and pick it up. So now we can start the fun with pictures. He sent me these prior to me picking up the truck.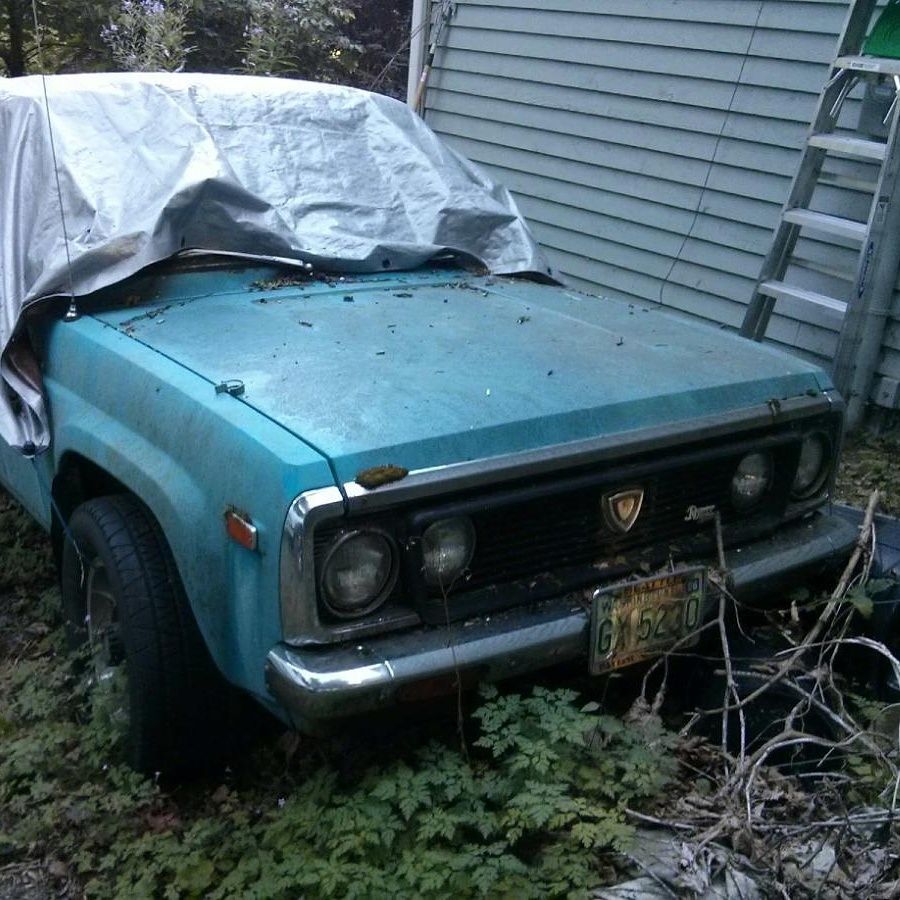 As you can see the truck was in a mess of weeds and stuff that had been piled around the truck over time. Saturday arrived and with some help from my friend Erick, we begun digging the truck out and prepping it for moving it to his shop where it will remain till we get it back together.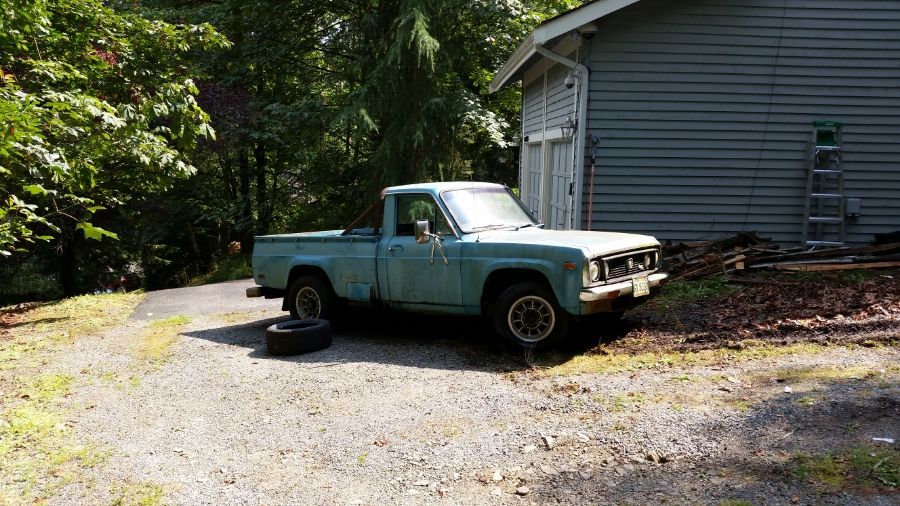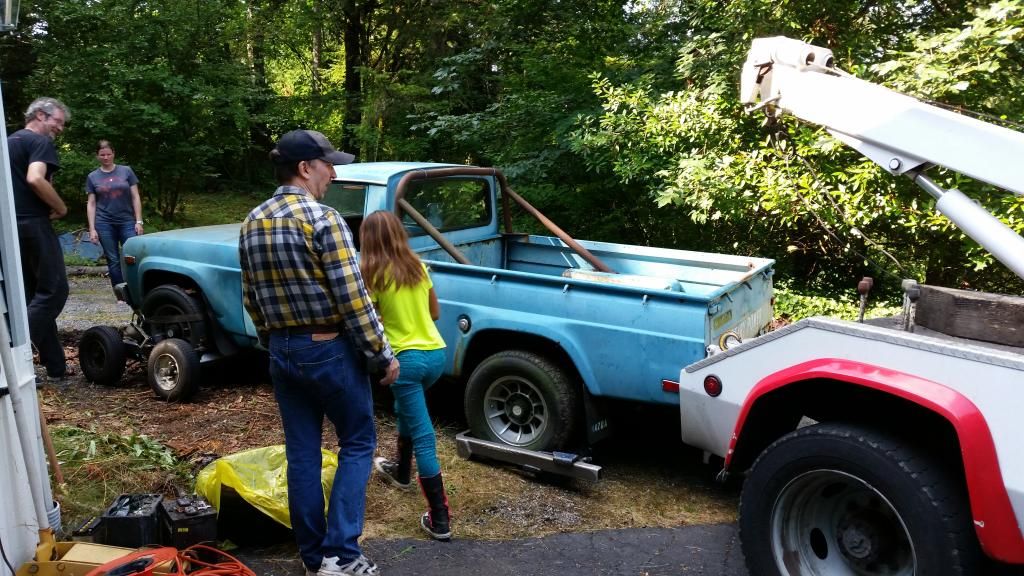 It took us about 2-3 hours to get it dug out and moved clear of the house. The passenger side wheels were locked up from sitting. They broke loose slightly once the tow truck pick it up. As you can see it was a mess, but from what we've seen so far it doesn't look too horrible. Me being from NC, this truck looks leaps over what I would have found back home.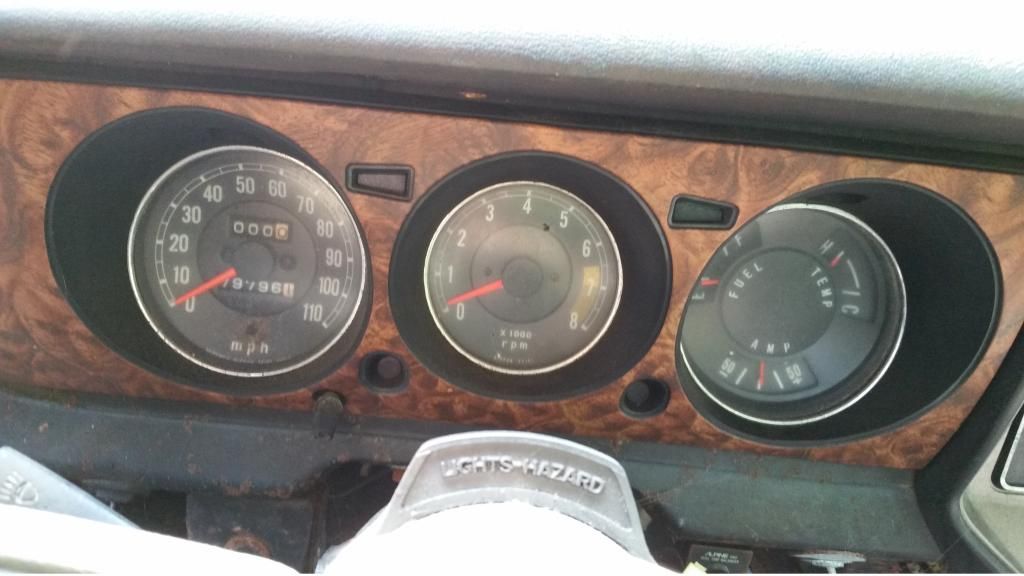 Once we get things cleaned up a bit more and get the wheels moving freely. We are going to move it deeper into the shop where we will start the process of restoring the truck back to a running driving condition. So far the engine appears to be in an ok condition. The carb and alternator are frozen and will need to be replaced. The oil and coolant looked healthy enough, but we are going to take no chances and just tear the engine down and rebuild it. Supposedly it has a Atkins rebuild in it though I'm weary as I can find any signs that would suggest it was.
So for now the goal is to rebuild the engine with a street port. 200hpish till the turbo bug bites me and we'll go from there. My biggest thing to do besides the engine details is to replace the deteriorated interior bits and search for anymore rust. As of right now the bottom of the bed, two spots on the cab corners, and one spot in the engine bay will need to be addressed.
This will be a slow but steady rebuild as I have a lot going on. The girlfriend is super excited about this truck (yes I'm serious) and is already storming up ideas of things we should do with the truck. She thinks I should install a wood bed since the bottom needs to be replaced.
I know a few members of this forum are also member on galantvr4.org which I belong too as well. That car isn't old enough to belong here yet.