Got a little bit done yesterday. Cut the old engine mounts off of the crossmember.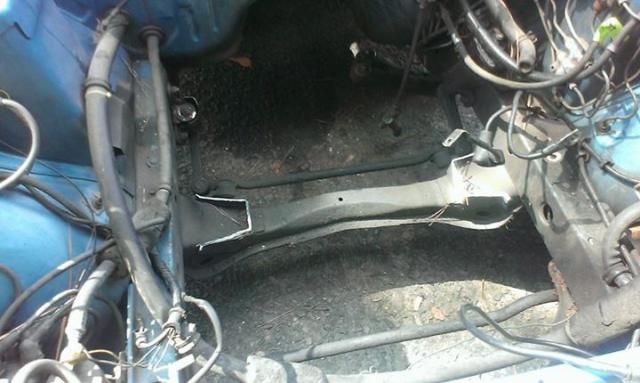 Cleaned up and painted the transmission crossmember.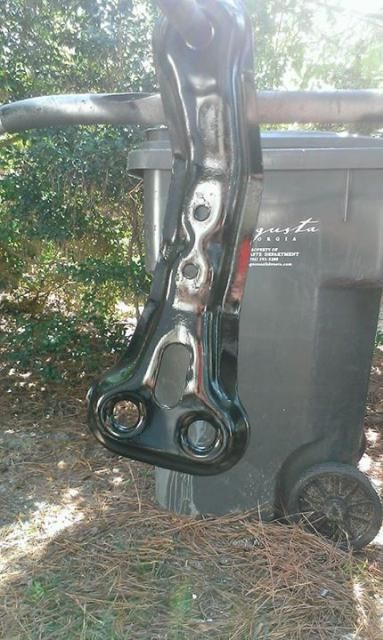 Started doing this.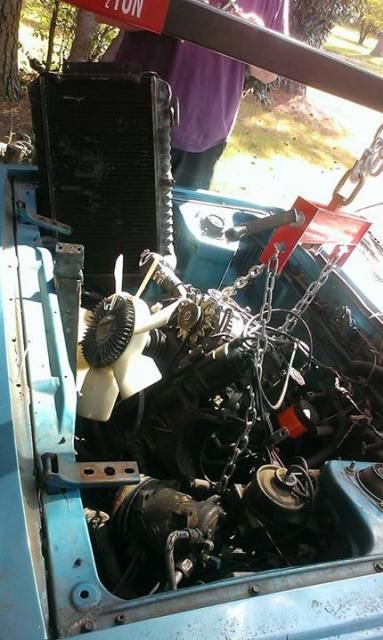 Then got it sitting in the bay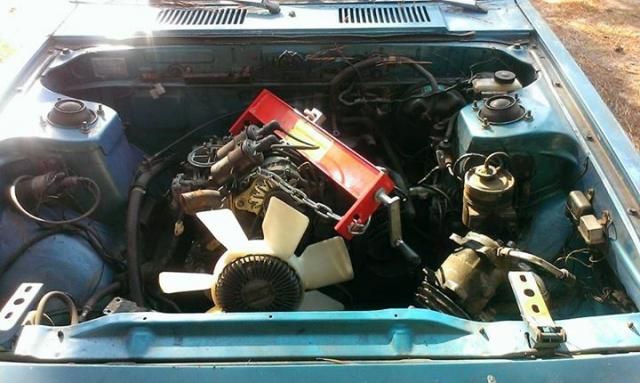 .
So It looks like I'm going to have to make a new engine crossmember that sits a few inches further forward in the bay than where the factory one is. I'll build it from 2x2 box tubing, not sure if I'm going to weld it in, or make it a bolt on setup. Then I'll cut away the center section of the old crossmember to make room for the oil pan. The transmission mount and swapped rear on the transmission look like they're going to work perfectly, but I will have to clearance the transmission tunnel in order to make room for the clutch fork to actuate at the slave cylinder.I may also have to get a remote oil filter kit, but I won't know for sure until the engine is in place. The engine is sitting back really far in the bay, so less weight than the piston engine, lower, and closer to the center, should provide better balance to the car as a whole.