Well, there's a really long and frustrating story that is the reason there haven't been many updates, but I'll give the Cliffs Notes version here.
So, after the car got painted, I asked CCN to put the glass in, because that's one of the things I'm incapable of doing myself. In order to put the glass in the headliner has to be put in, which means the car needs to make a trip to the interior shop. In order for that to happen, it needs wheels on it. So I was told to bring all the suspension bits up to the shop and that they would install the suspension and get to work. Well, every few weeks I asked everyone in the shop about it and I either got told that they'd be getting to it or I got the cold shoulder.
After 3 months I was fed up with the car just sitting in the corner and I told them to just deliver the car to me and I'll handle everything myself. This degenerated into a big fight with the Shacho getting angry at me because he couldn't remember me asking him to install the headliner and glass. Then he got even more angry at me because my car was in his way and I needed to do something with it. Ya, like I said, frustrating. The problem is that even though we've paid a very large sum of money to the old man, because I work there part time, he doesn't view me as a customer. He's treating me like an insubordinate employee that isn't grateful for the favor he is doing me. I can understand where he is coming from, but while the amount we paid may not seem like much to him, it's a colossal amount to us and it would be nice if we could get the same treatment as normal customers.
At any rate, this last Saturday morning, he brought the topic up again and asked me what I was going to do with the car. I thought I was clear when I said "give me the car and I'll do it all myself" but he apparently forgot I had said that (again... him forgetting me talking to him is becoming a problem). So, I said it again. This degenerated into him getting angry at me again and me having to bite my lip to keep from exploding. Finally, he said that he'd have a tow truck available on Sunday and he'll deliver it Sunday at 1300.
Panic bells went off! I had given up on receiving the car in a timely manner and hadn't cleaned my garage at all. I frantically cleaned all day Saturday in preparation for the car. I got everything ready to go and pushed my Bellett out at 1130 on Sunday morning, ready to finally get my hands on my dream car!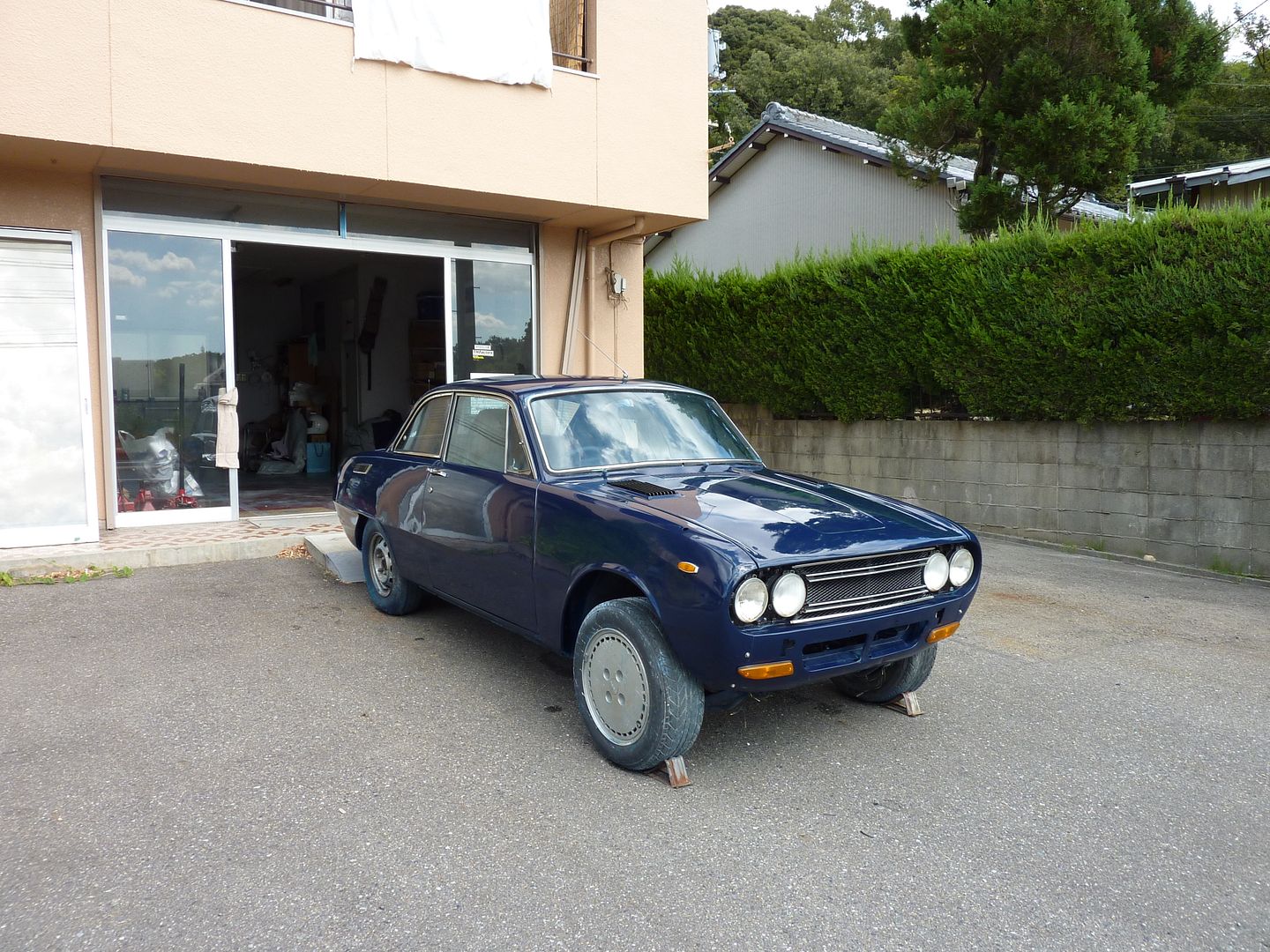 Then, at 1250, right as I sat down in my car to head up to CCN to help them load the car, I got a call. "Sorry, the tow truck won't be available until 1530." Alright, no problem, it gives me a little more breathing room, I thought. Frustrating, but not the end of the world. So, I head up at 1530 and the tow truck still isn't there. The time is now pushed back to 1630. Well, that sucks, but there's this ultra rare 1929 Chevy sitting there and so the extra time gives me a chance to grab some pictures.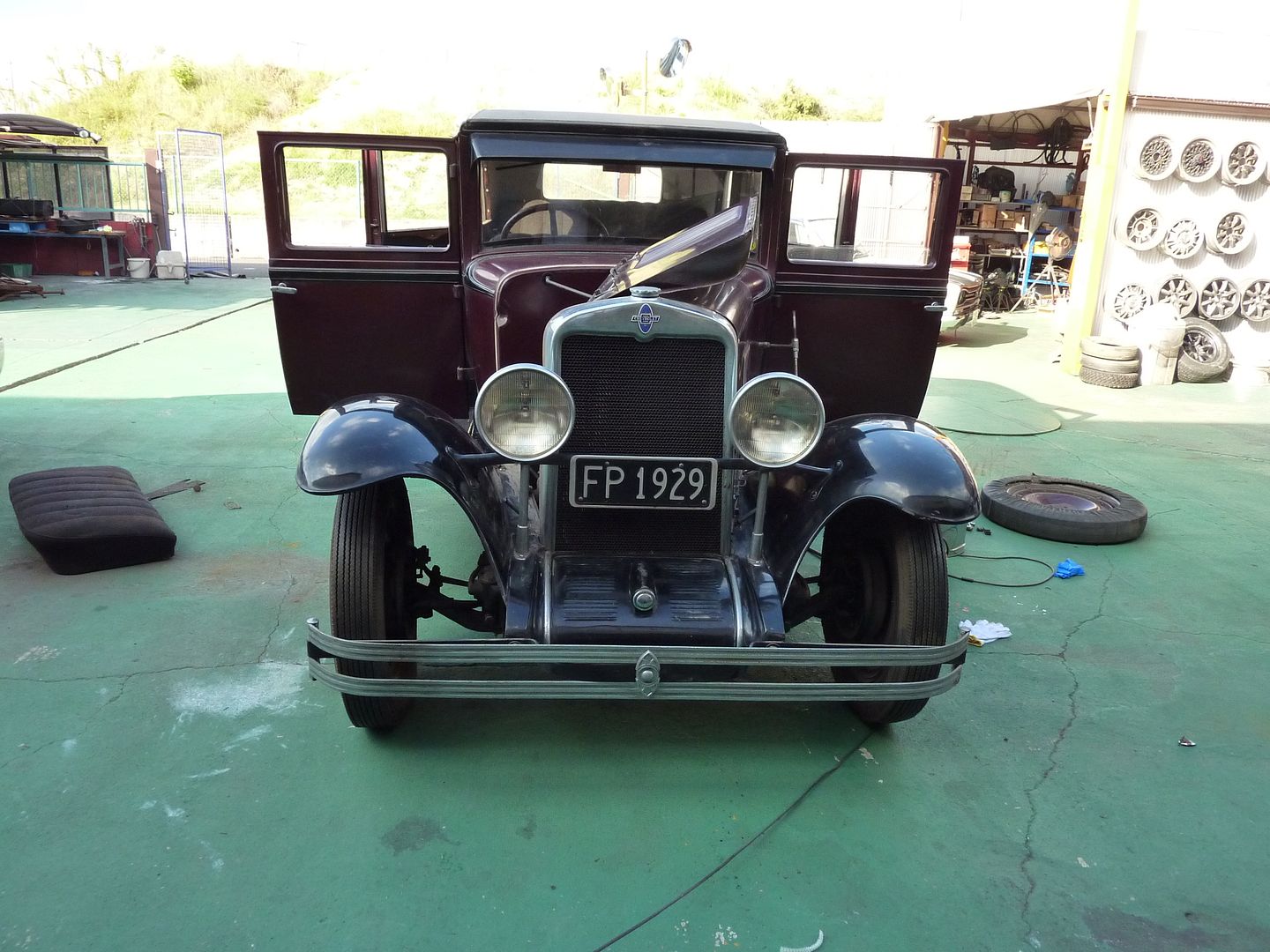 A 1929 Chevy is a rare bird in general, but this one had something very special about it that made it one of the rarest cars on the planet.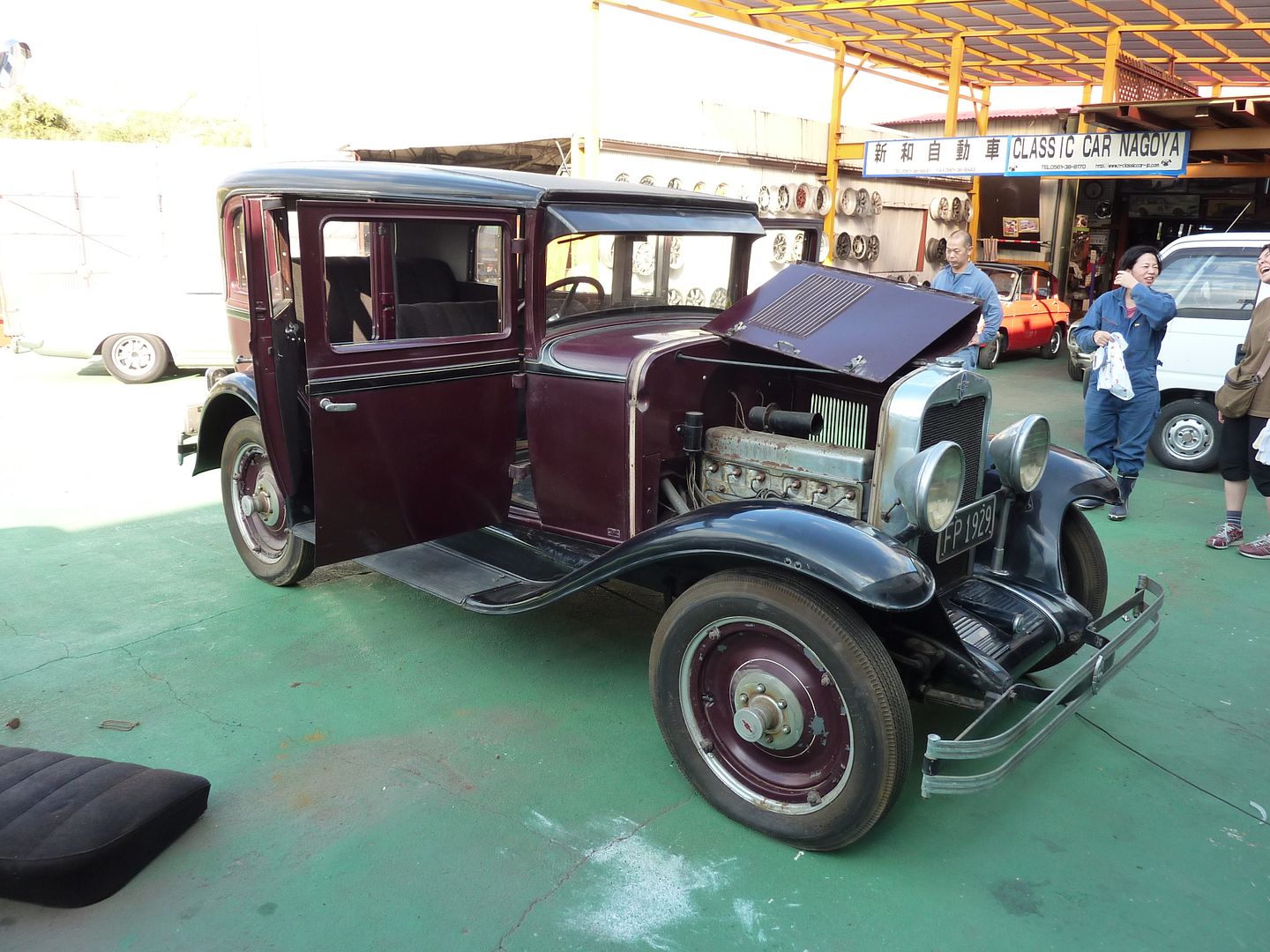 There's a clue in the location of the steering column when looking at the all original inline six cylinder engine.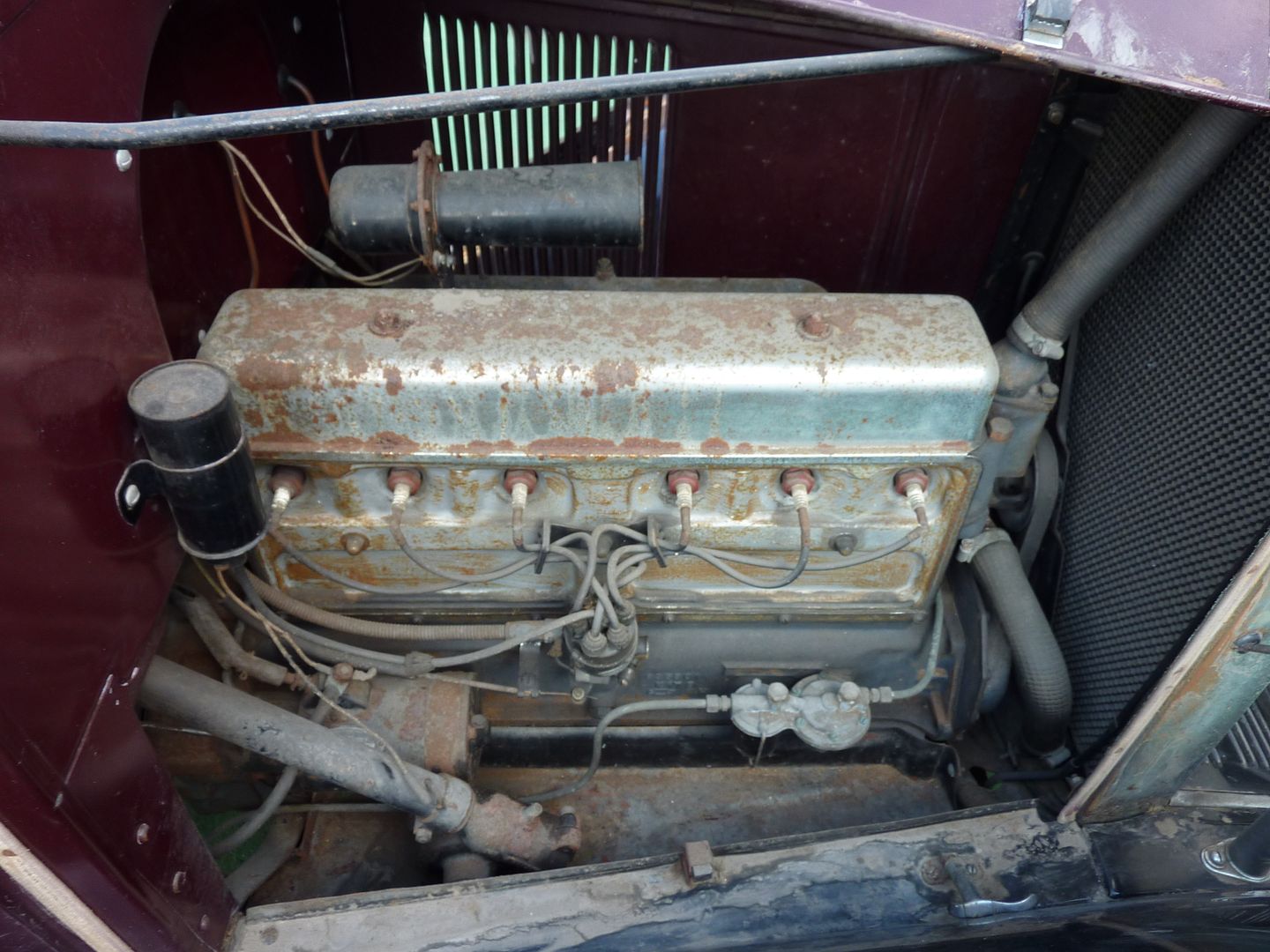 That's right, this car is right hand drive! It was built in Osaka by GM for sale in Japan only. This Chevy has never seen American soil!
The instrument panel is just amazing and simple!
I was surprised at how huge it was given how old it was. I often forget that old American cars weren't concerned with tiny streets like old Japanese cars were.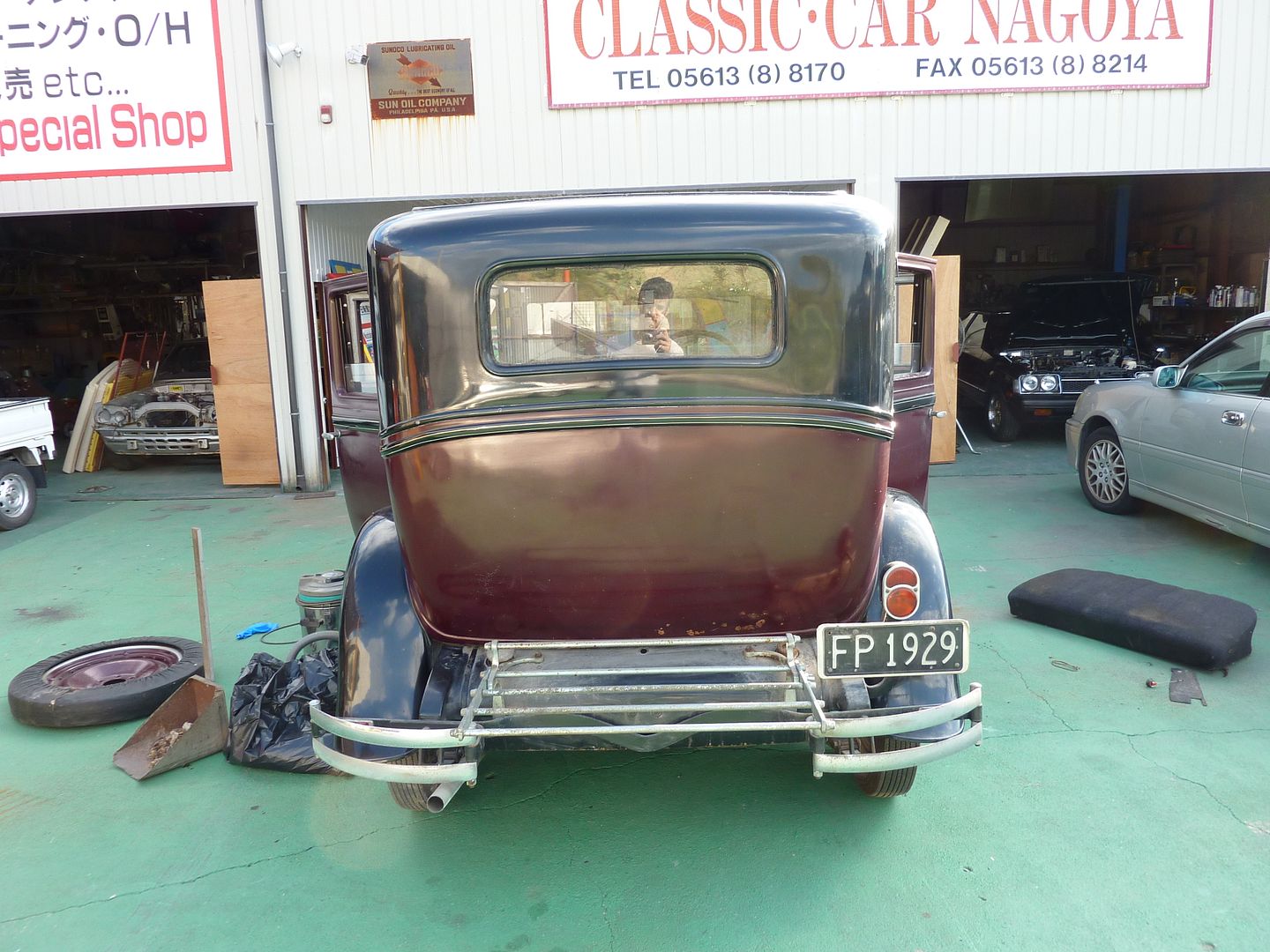 After getting my fill of pictures, I headed back home and then back up to CCN again at 1630 and, unsurprisingly the time gets pushed back once again to 1730. This is starting to get frustrating. I go home and back up again at 1745 and the truck still isn't there. At this point, I've given up on receiving my car today and am about go home rejected and angry when the truck rolls in at right about 1800. They unload the truck (which was full of... stuff) and we finally roll the car on as the sun dips below the horizon.
Back at my place, we're getting ready to unload the car and I'm cursing their lateness because I really wanted to get pictures of this momentous occasion, but given that it was now 1830, it was far too dark to get any decent pictures. At any rate, we did what we could with the camera and got some!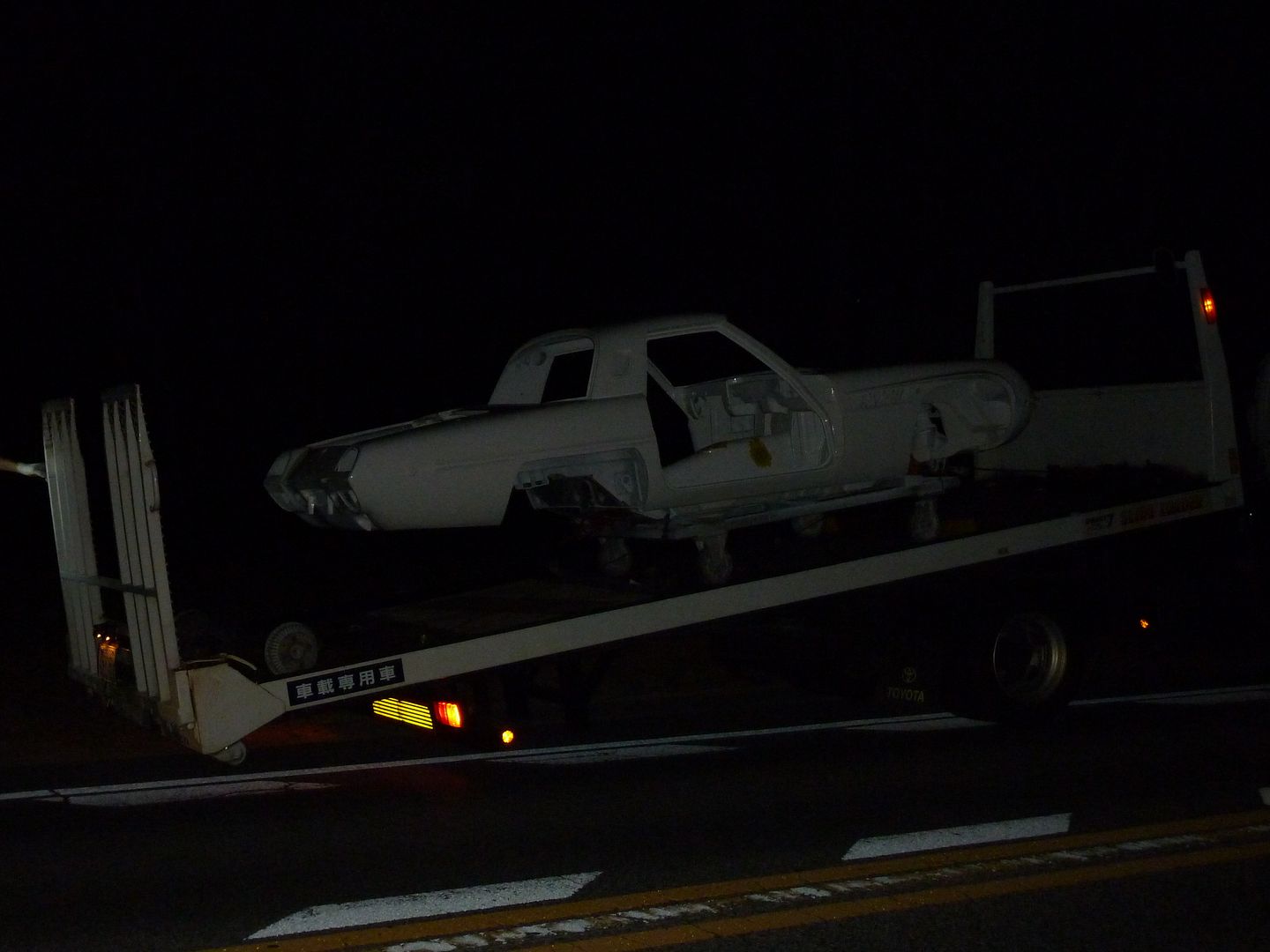 In the driveway, ready to be pushed in!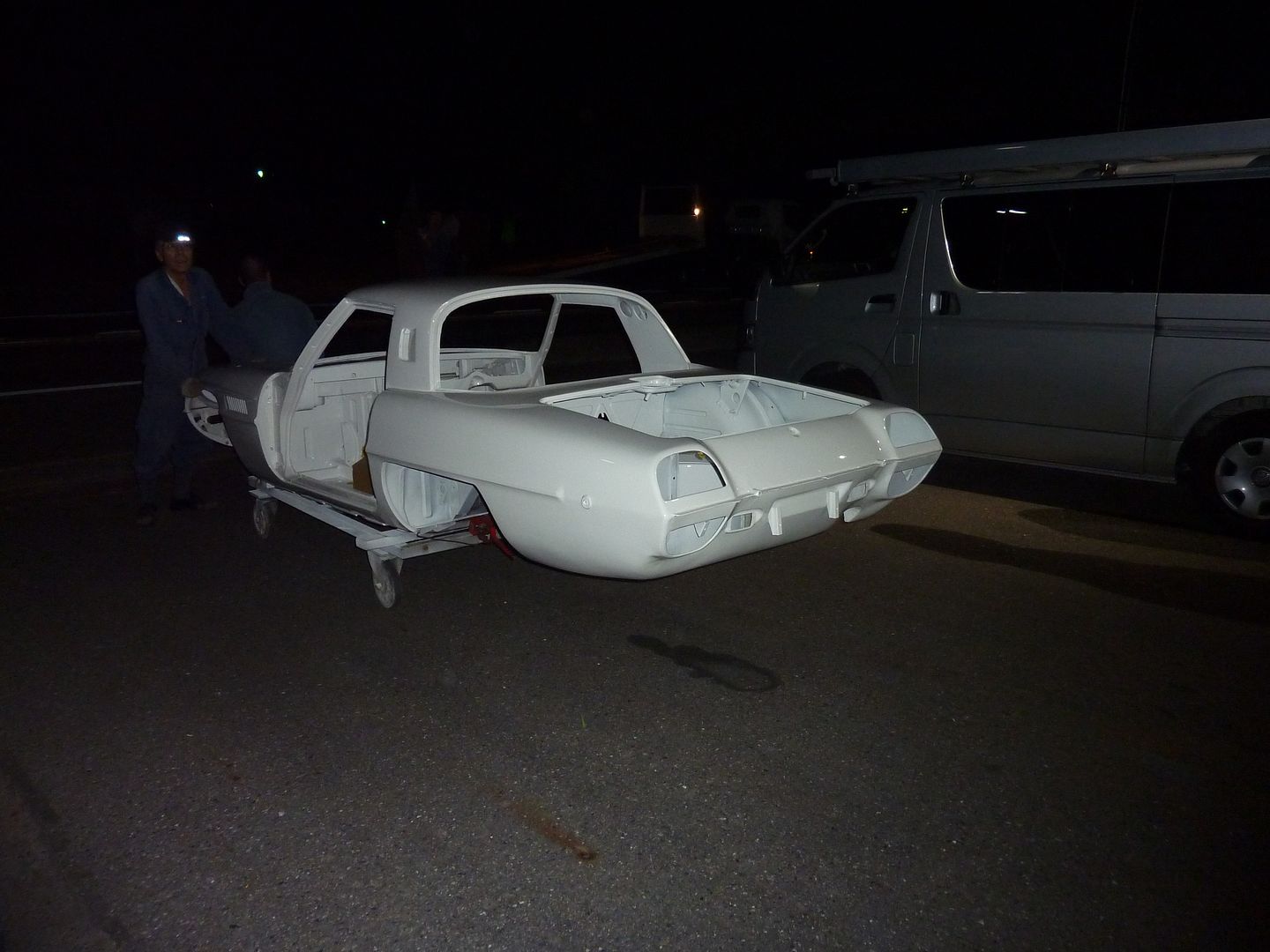 The most perilous part of the whole journey.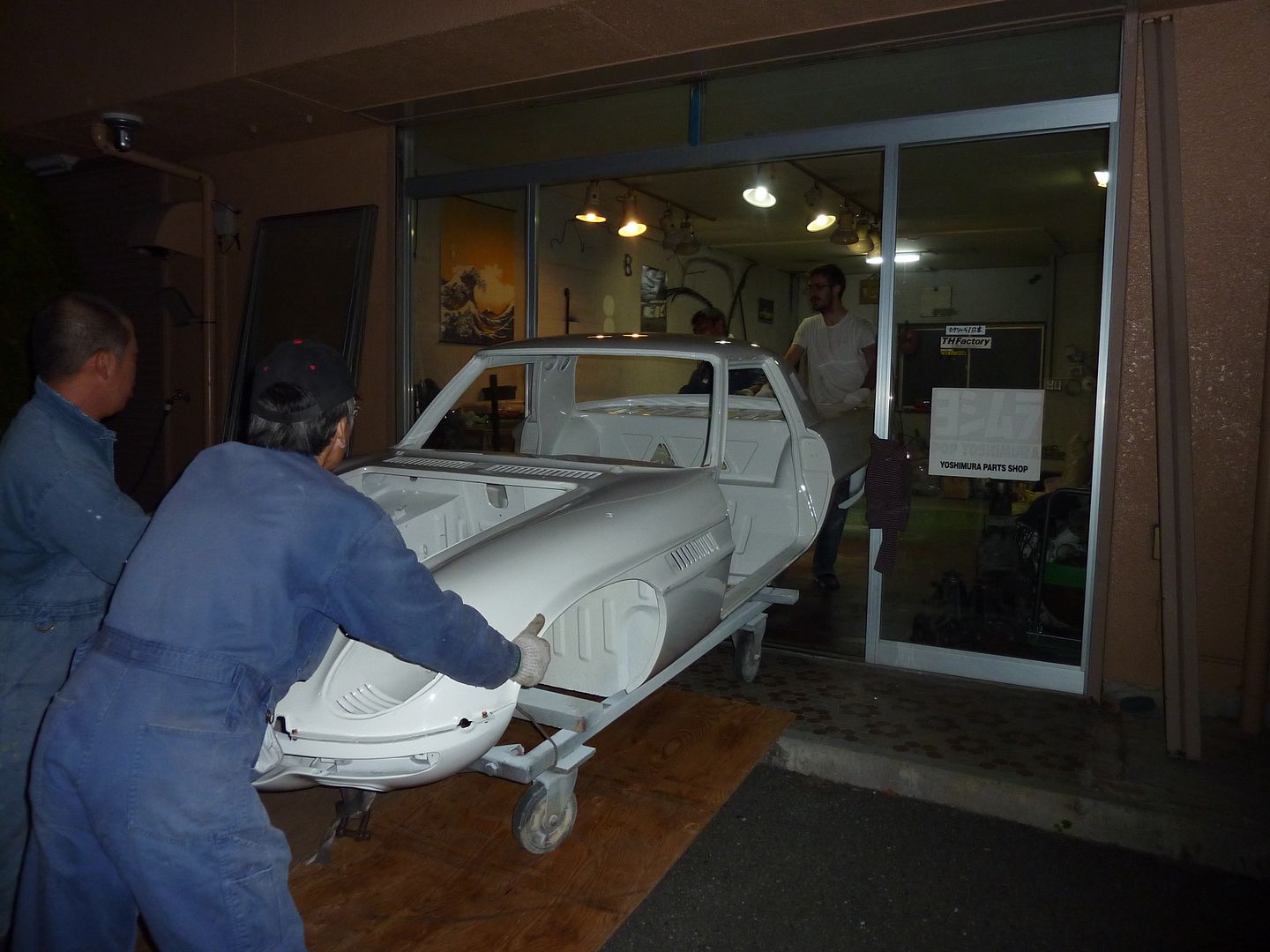 It's finally in!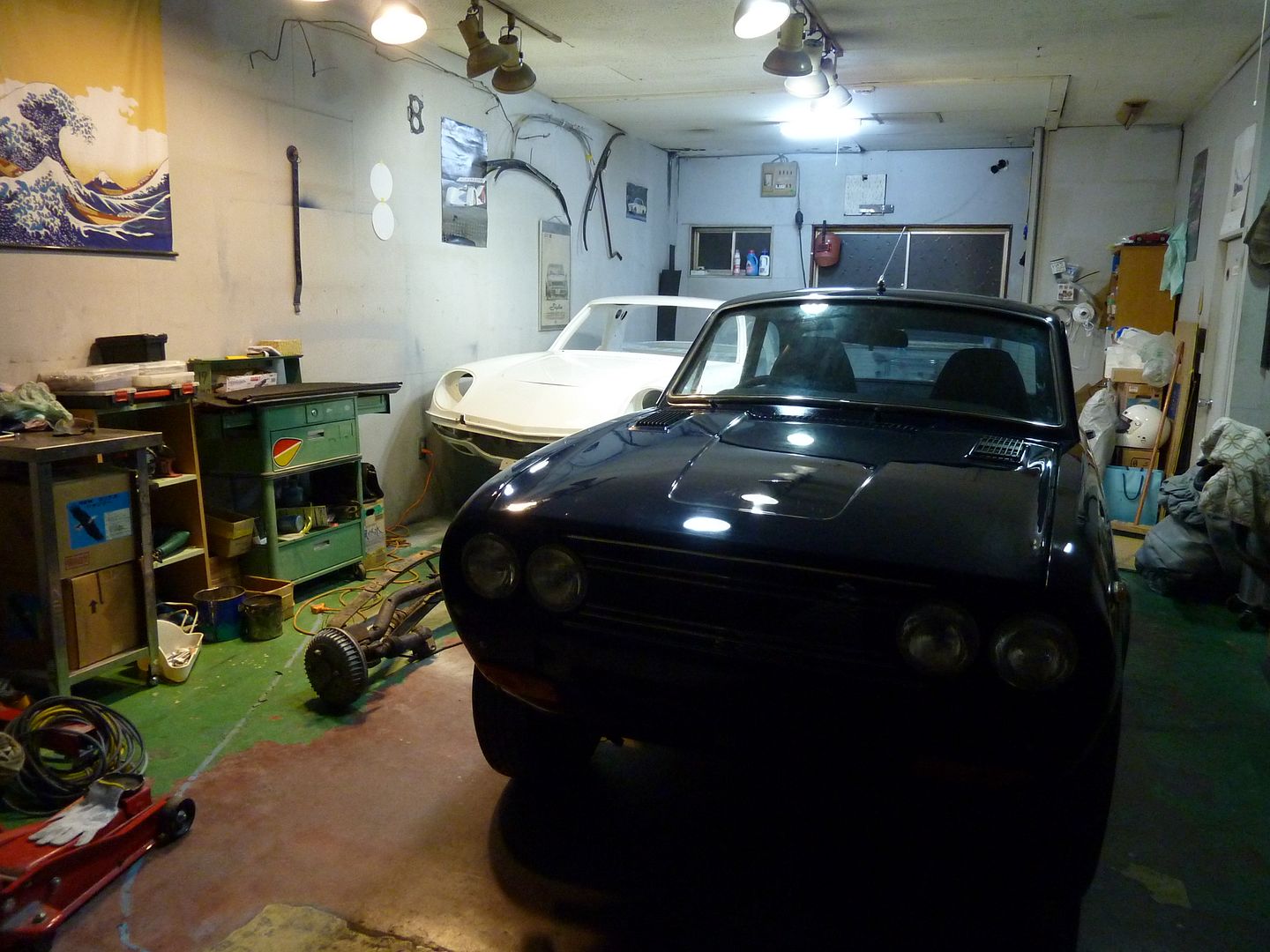 It's a tight fit, but both cars are safely in.
The Cosmo will be getting my full attention after the Bellett gets to a more complete stage, but for now, I'm just happy to have the car in my possession!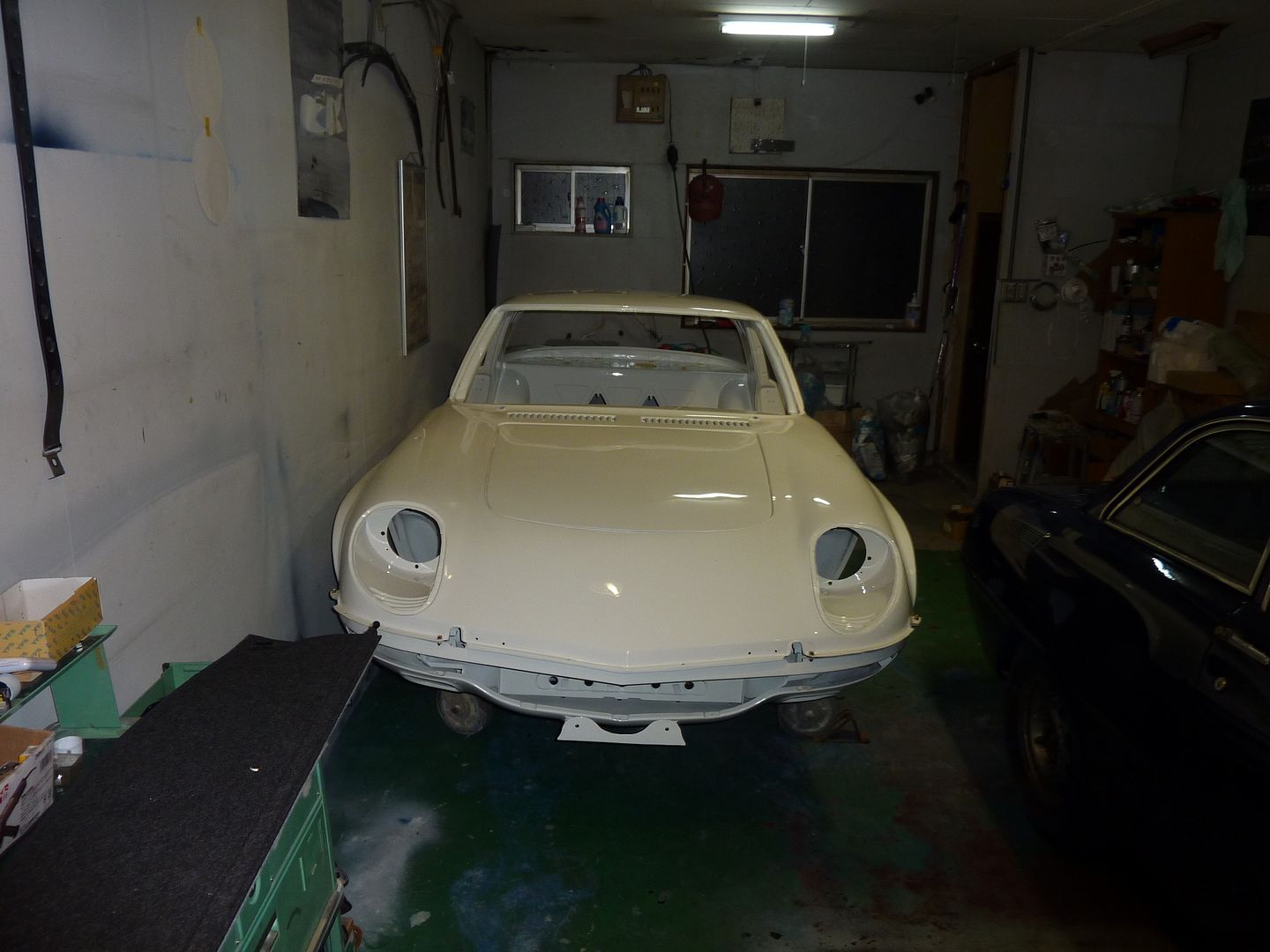 After a long, frustrating and tiresome weekend, I can finally breath easy!
Thanks for reading guys!
Cheers,
David