This was the first car I ever owned, mind you that was a long time ago now. Since then Ive owned nearly thirty cars, almost all of them having been Japanese, most of which were pre-1990. I have loved Toyota since I was a boy, despite my mother owning a 1977 Hurst Edition Pontiac Trans Am, somehow I just loved my dads car. A 1980 Celica GT Coupe, brown with tan interior, 5 speed. I went on to learn how to drive in that car, and in the world of teenagers putting underglow and wings on their Honda Civics, I wanted a rear drive Japanese car. By the time I was old enough to start looking for a car, my dad had also purchased a 1984 Porsche 944. (This becomes important later) I had looked high and low for Celica-Supras, MR2's, even Datsuns. But no matter how many autotraders I picked up from the local grocery, we only ever cruised past the local used dealers looking for cars.
By some miracle a local dealer got in a Celica-Supra, a second gen, exactly what I wanted. They also had a Z31 turbo, but it was an automatic. The Celica-Supra had a terrible looking interior, and was at the top of my budget. I decided to walk around the dealer and see what else they might have. At first the only other thing that caught my eye was an El Camino SS (Obviously out of my budget). Then I noticed some cars in the field behind the dealership. One caught my eye, I was certain it was a 944. Dark silver, black interior, and it was in great shape. Amazingly, I was told I didnt want the car, it was hard to start. It was half the price of the Supra though, and fired on the first try for me. After a test drive, it was obvious that it was much faster than the Supra. My teenage mind was made up, I had to have it. I didnt even know what a rotary engine was.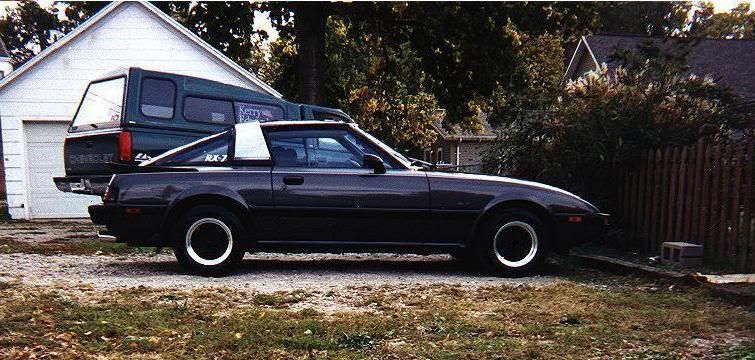 What I didnt realize was that I got a steal of a deal. A carb rebuild later and she always started on the first try. I thought the car was stock, it looked mostly like this under the hood when I got it.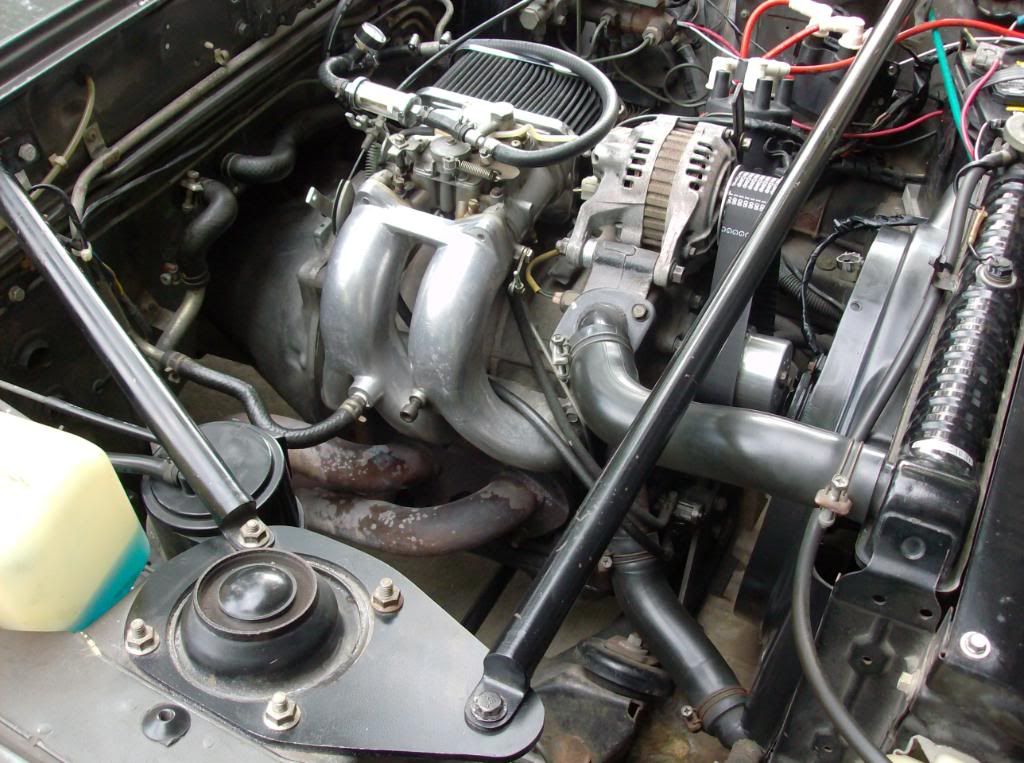 Prior to receiving my license I had decided it was a great idea to take the car out by myself. Lesson to you teenagers out there, dont drive without a license, and drifting the circle in the center of town is -not- a good idea even with a license. Long story short, I was at a car meet downtown, and some kids egged me on to do a burnout. Two trucks did burnouts before I hopped in my car, and one upped both of them by sliding around the circle in the middle of town. What I did not realize was the police had been attracted like moth to flame after hearing two straight piped pickup trucks do brake stands. They were waiting as I slid past them sideways on the far side of the circle, having been blocked from my sight by the towns huge decorative fountain.
In hindsight, this wasnt so bad of a thing. I lost my license until I was 18. So I couldnt drive the car to my high school, or really at all. By the time I was 18 I had scored a cheap beater car, so I could store the car away and just drive it on nice days.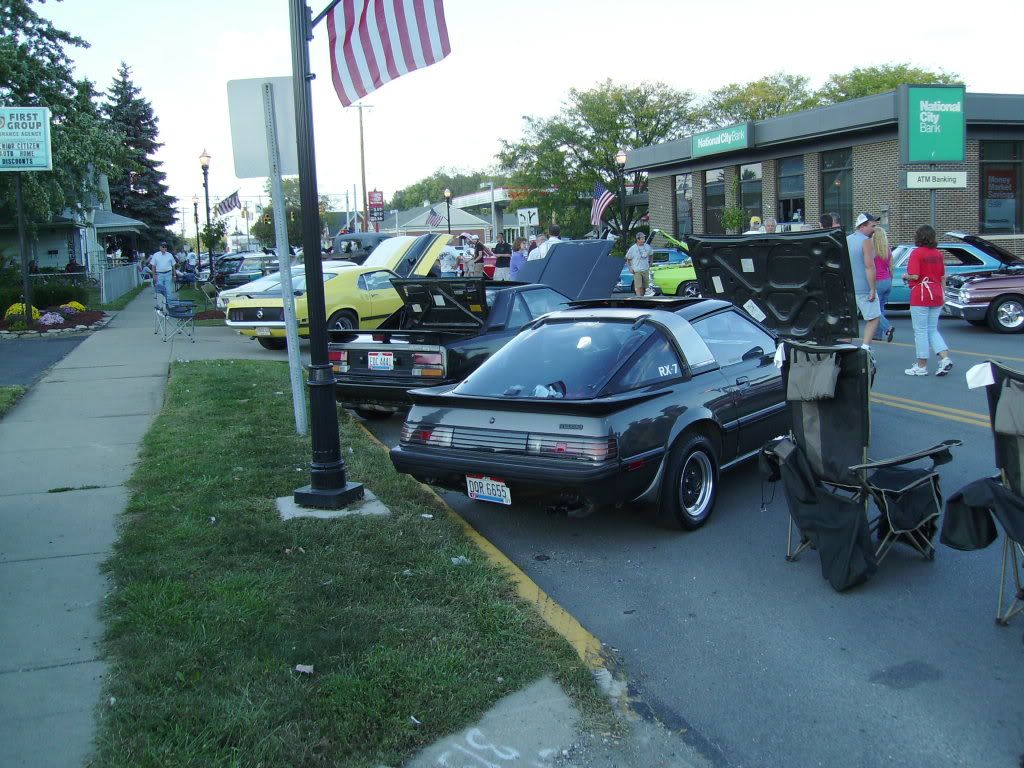 I would find a car club called 'Ohio Rotaries' and before long I decided to start holding meets for the club.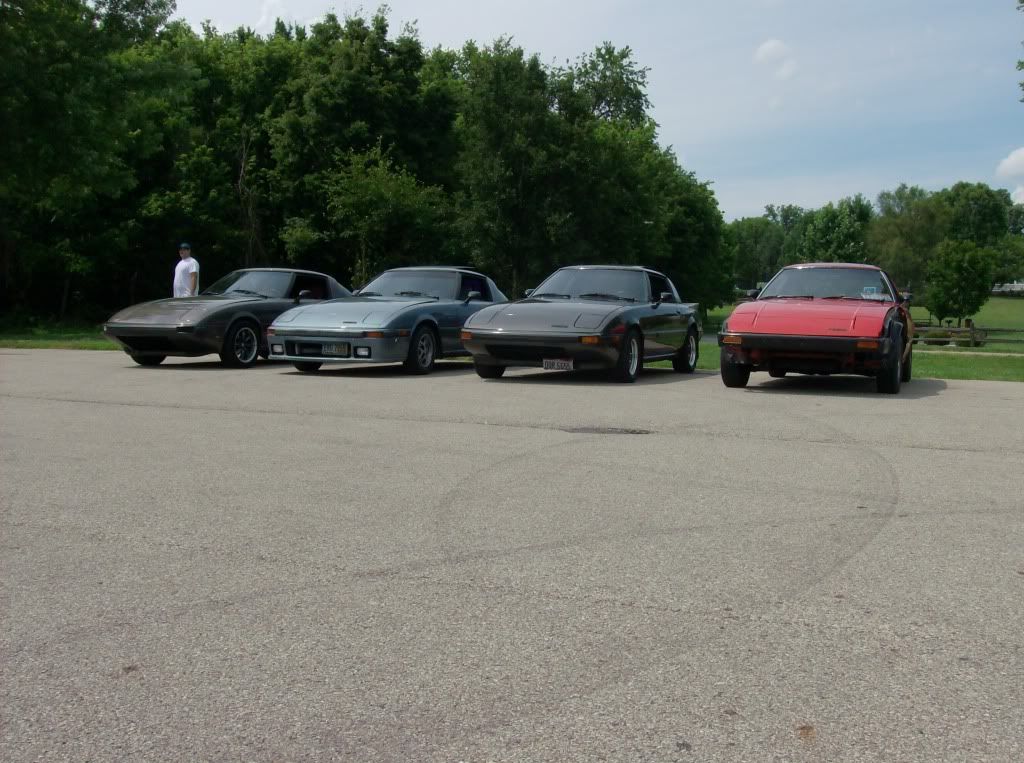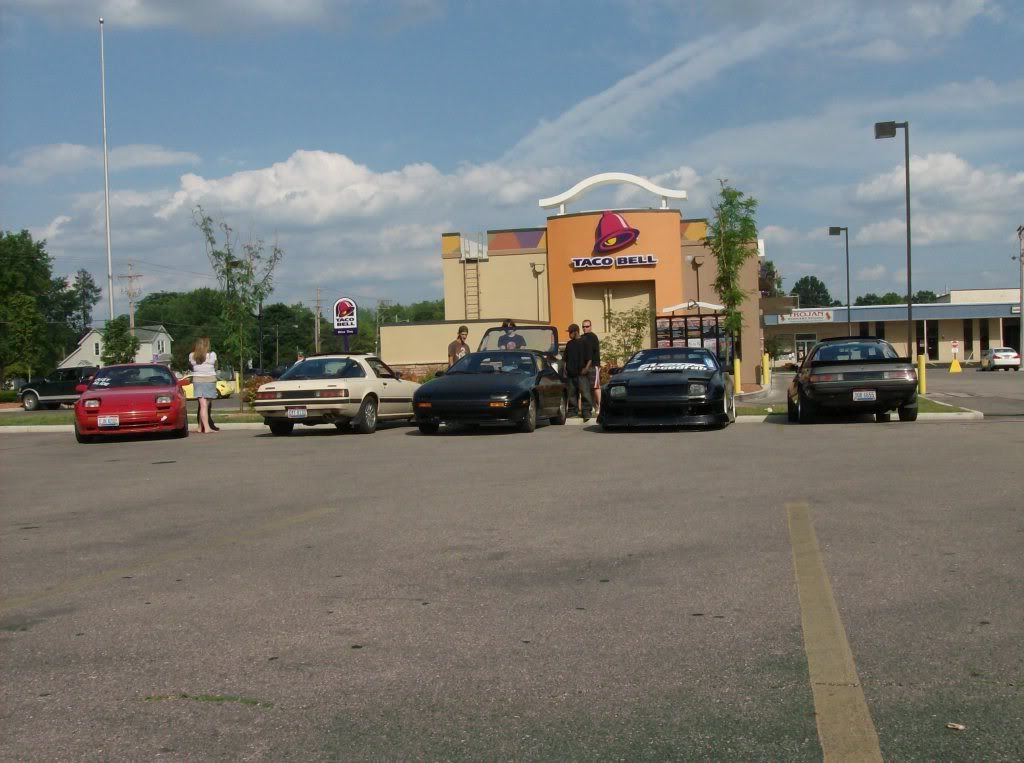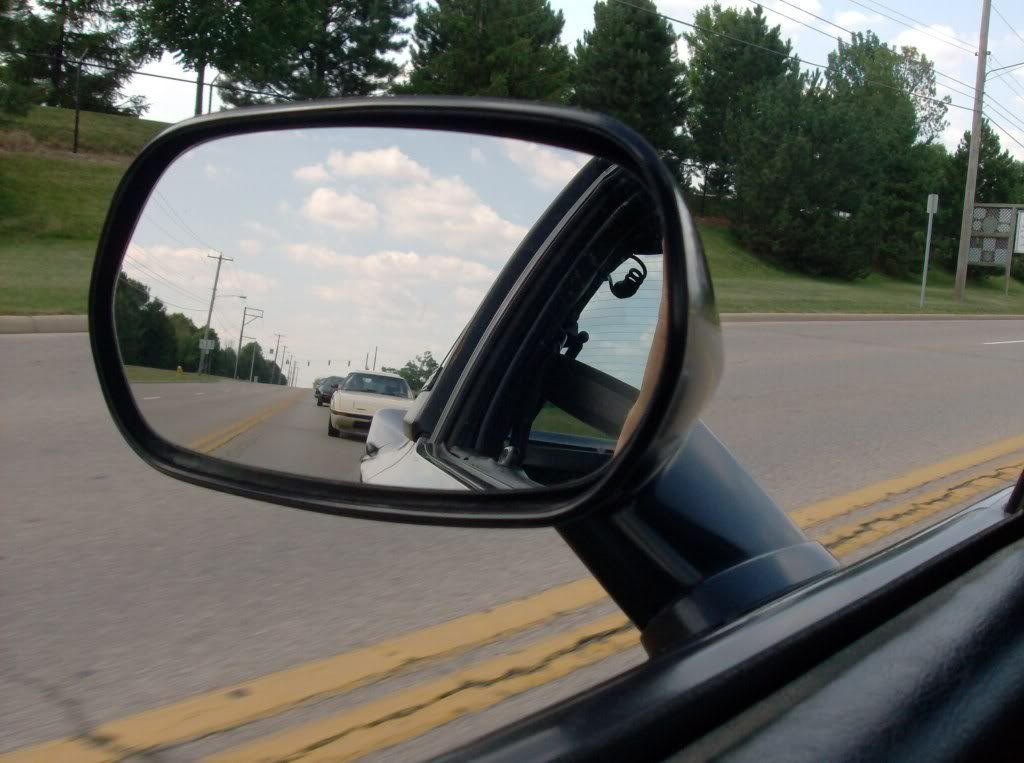 This would culminate in me largely taking over the club itself.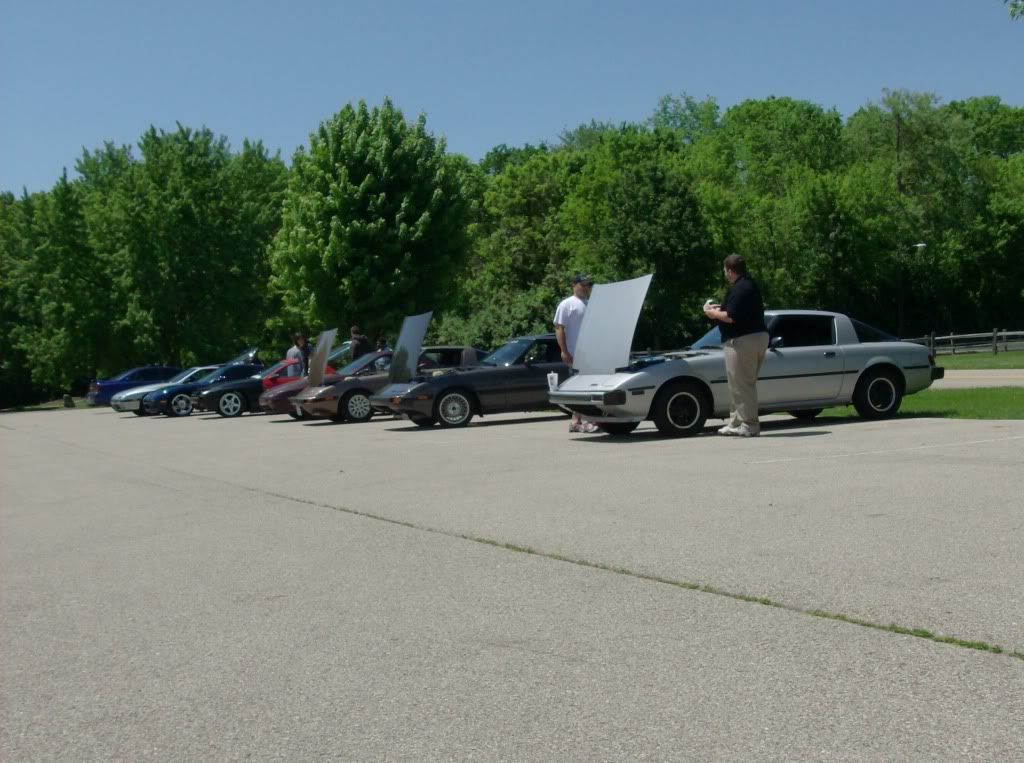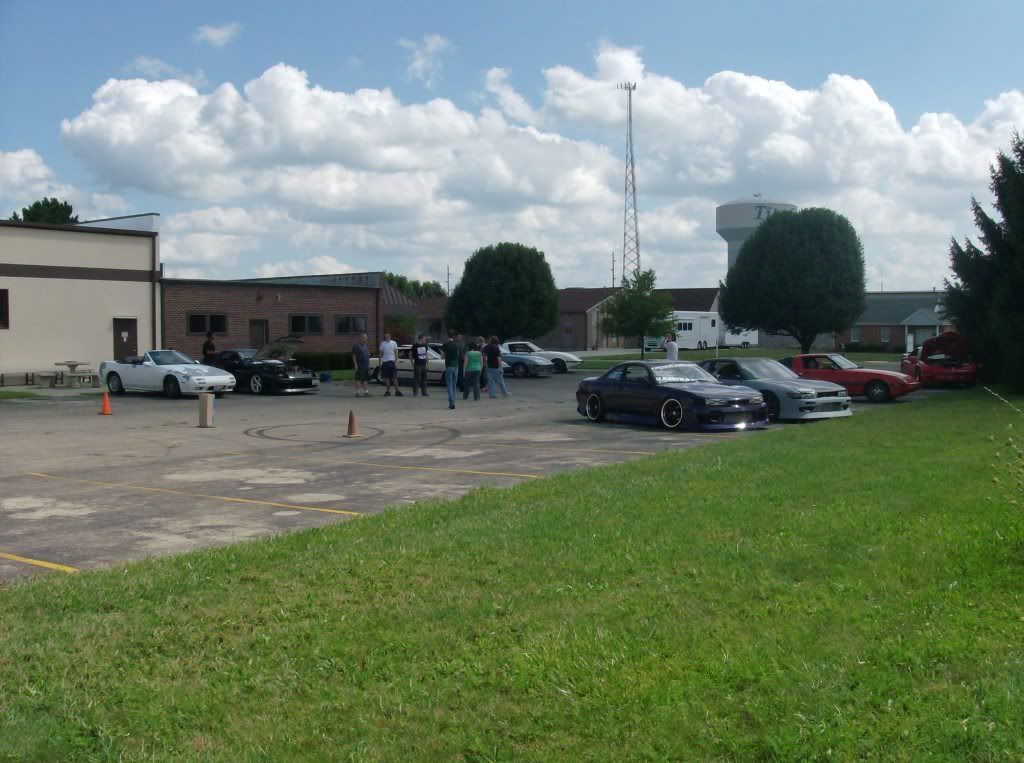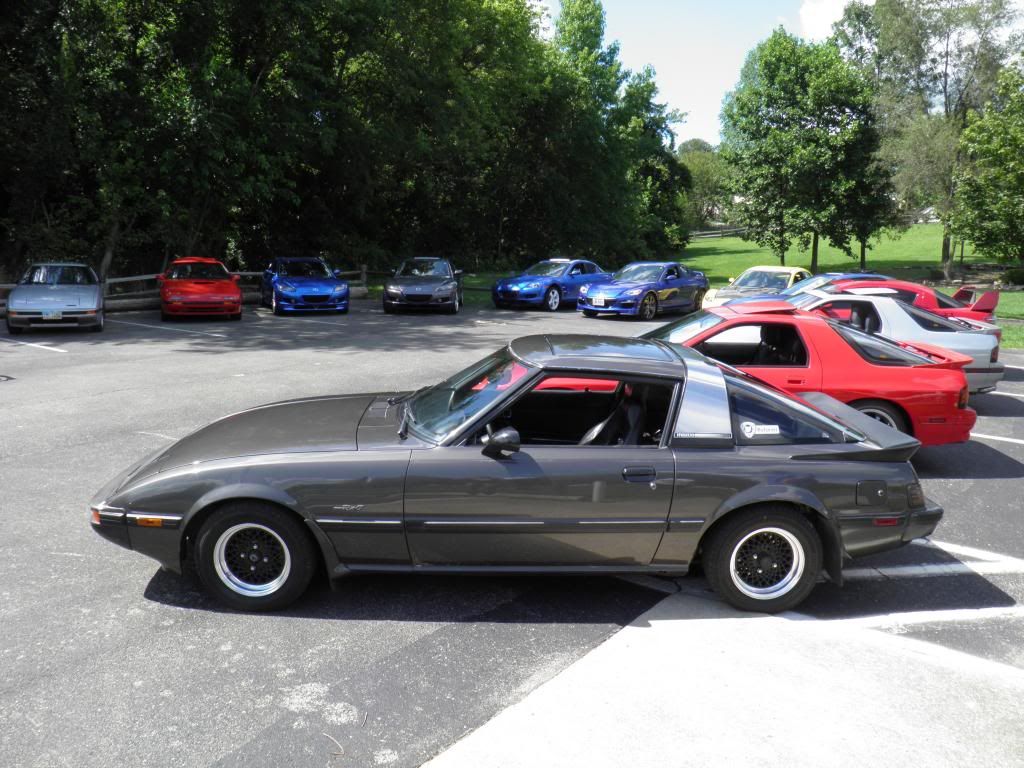 At some point in time I did a brake stand, and the same day my base models rear end grenaded. Not long after I sourced a GSL rear end, and got it back on the road. I would do little to the car in the years that I had it. Mostly hunting down 4x110 wheels and swapping them on and off the car.
I bought it with the 13 inch Riken meshies.
Then I would stumble across some Weds Autobahns being marketed as 'ATV Wheels' for $75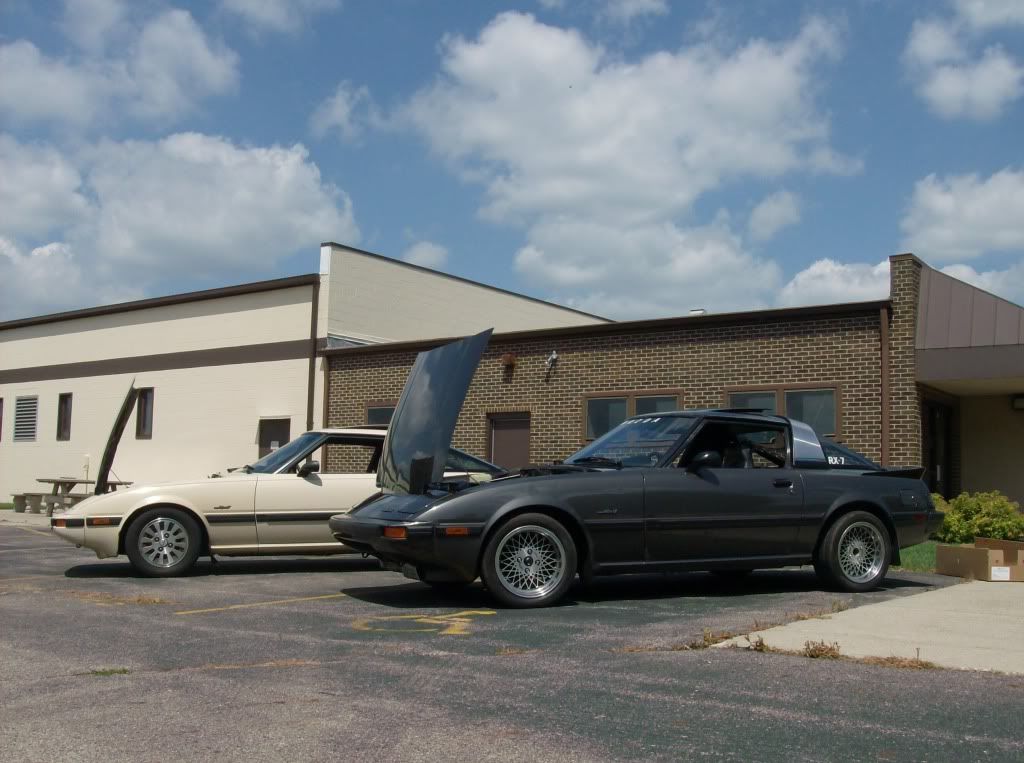 Then I bought some 14 inch Enkeis and for some reason decided gold would look great on silver.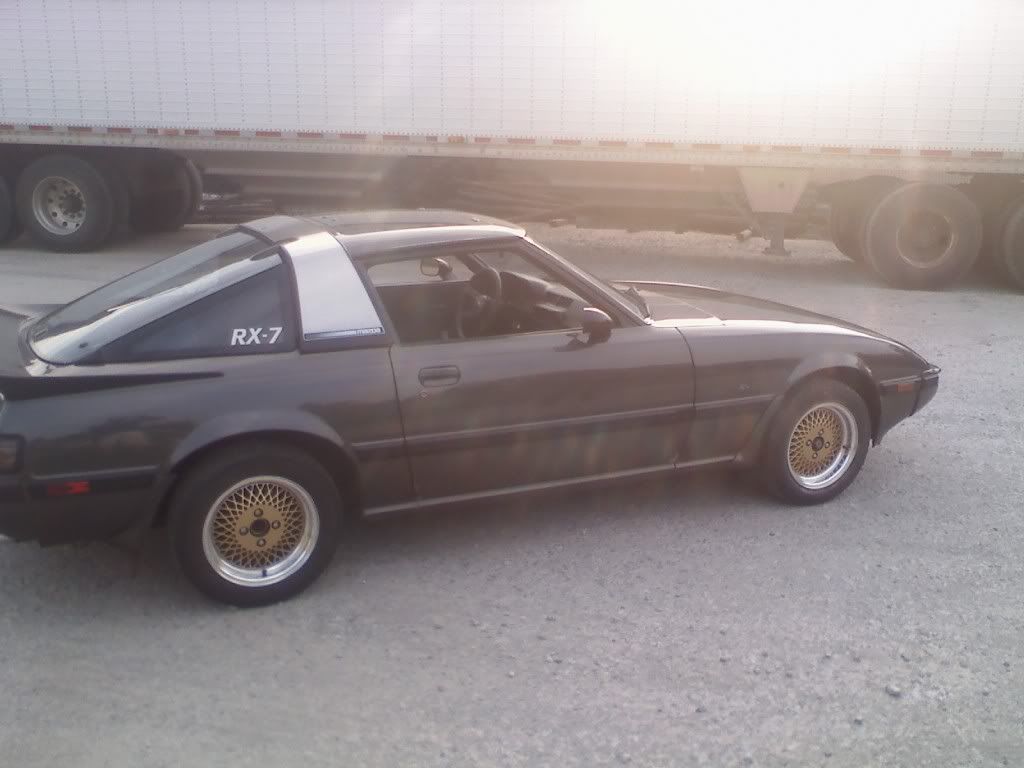 Finally some 15 inch Enkei knock offs.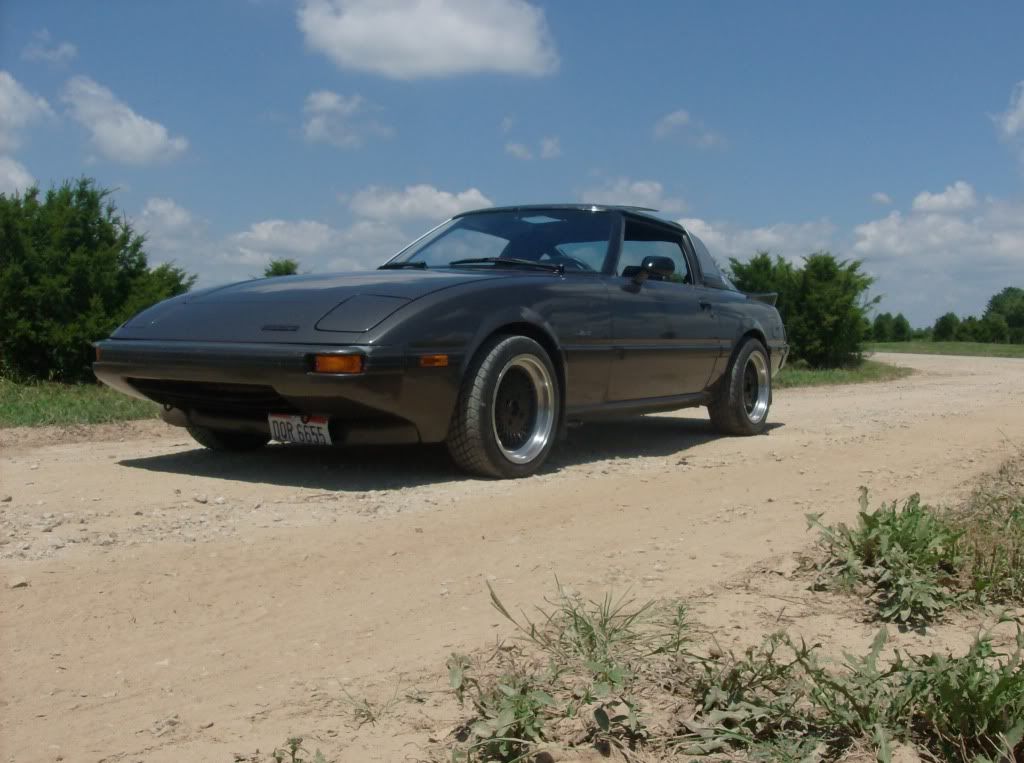 I would also own four other Rx-7s at any given time, including this '87 GXL that I turbocharged.

One day, on my ninth year of ownership, I would post this picture. I would talk about how I never, ever wanted to sell this car. A few short months later.. I would trade the car away for a built Miata...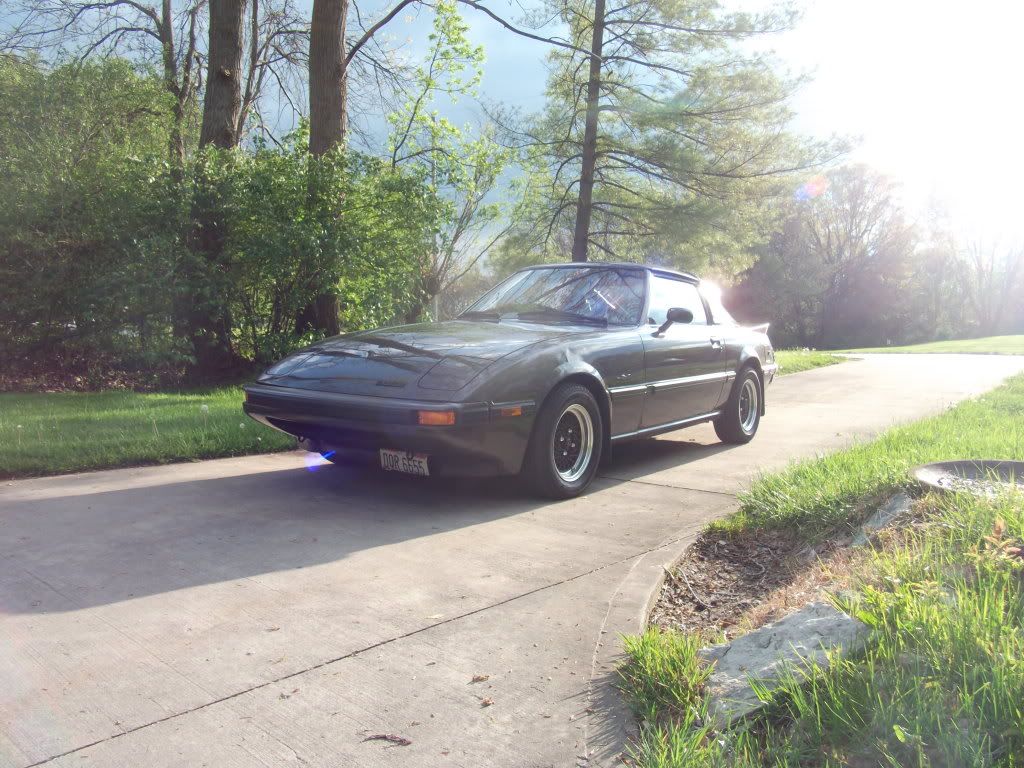 When I got it back, things would change, a lot.