Happy New Year all,
Firstly JNC is going to be my main page for diarising all my previous mazdas and my current projects - as I no longer go on "farcebook" (new years resolution).
Where did my Mazda love all start? With a 1978 Mazda Rx7 in 1996 (when I was 17)- it was gunmetal grey and very rough and had a 12a extend port. I don't have a picture of it - I had previously tried to buy a white series 1 rx2 sedan with a 12a bridgeport for the princely sum of $2500 NZD - it was loud, low and sporting a thick enamel paintjob hiding all sorts of demons - the deal fell through because dad wouldn't let me buy it. I bought the rx7 behind dad's back and it had a shot motor - so he helped me trade it in 1997 for a 1987 Series 4 Rx7 FC with a 13b Turbo;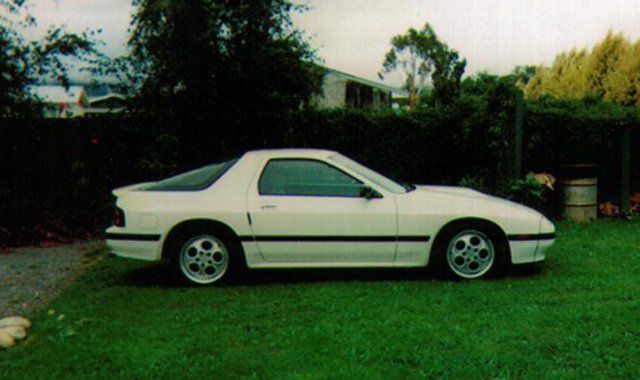 I liked the car a lot but I craved the noise of NA and the earlier model Rx7 so I sold the Rx7 to dad and bought another 1978 Rx7 this time it was a JDM Savanna GT - I crashed into a garage in light rain 2 months after buying it and it was a complete write off.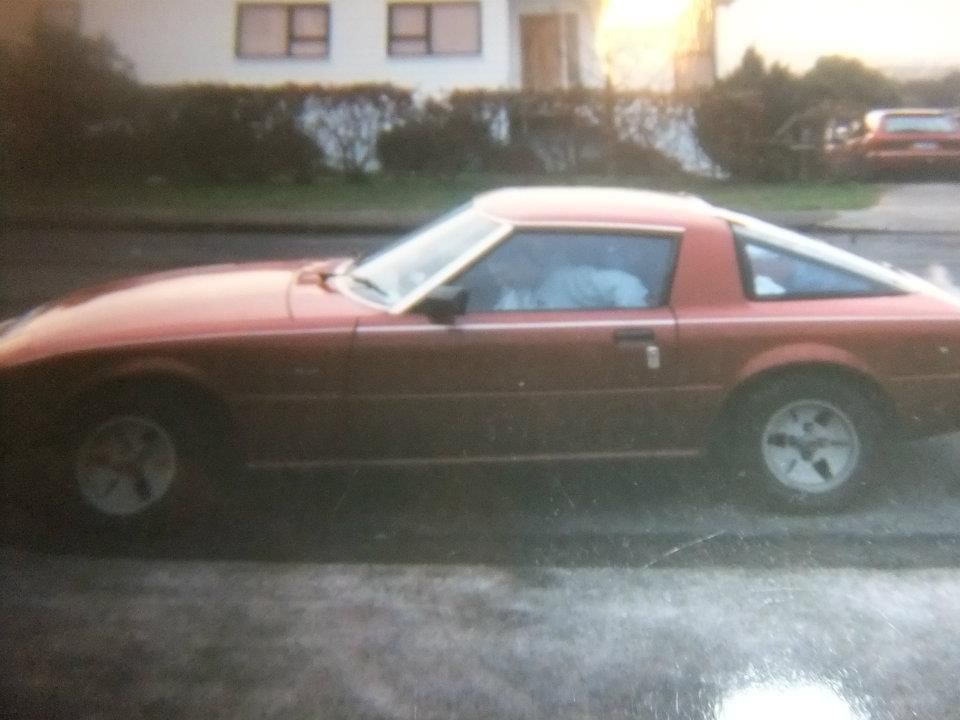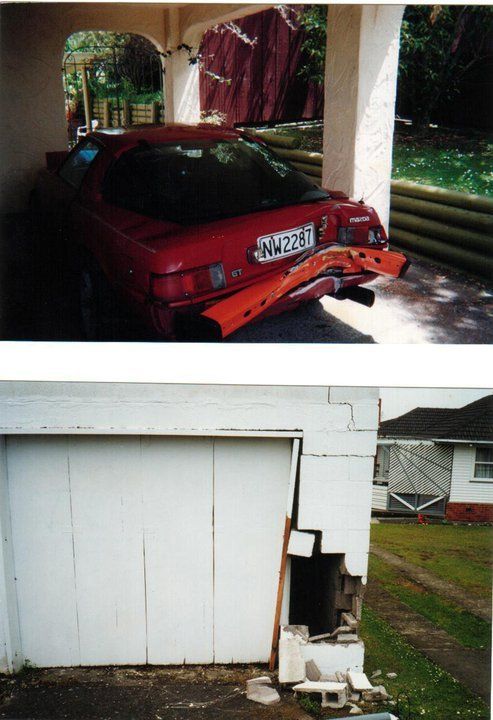 After the crash - I found a yellow 1980 Rx7 and played around with this for a few months before selling it.
About this time the "Rx4 Chapter starts" which is earlier in this thread. I had discovered the earlier Rx range from initially being into Rx7s and buying a book called the Australian Mazda Rotary hand book.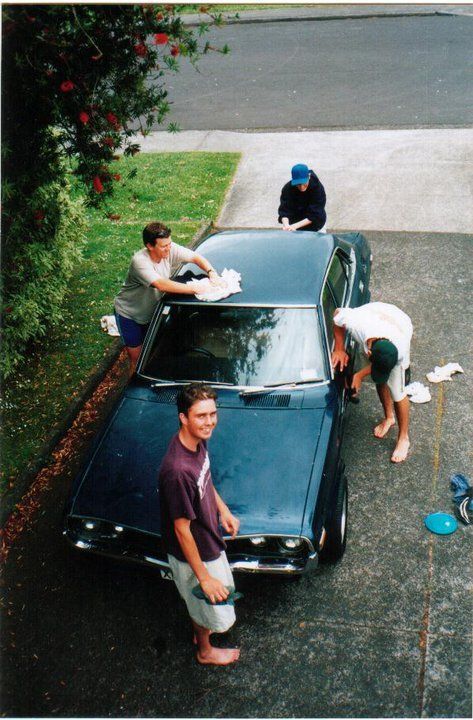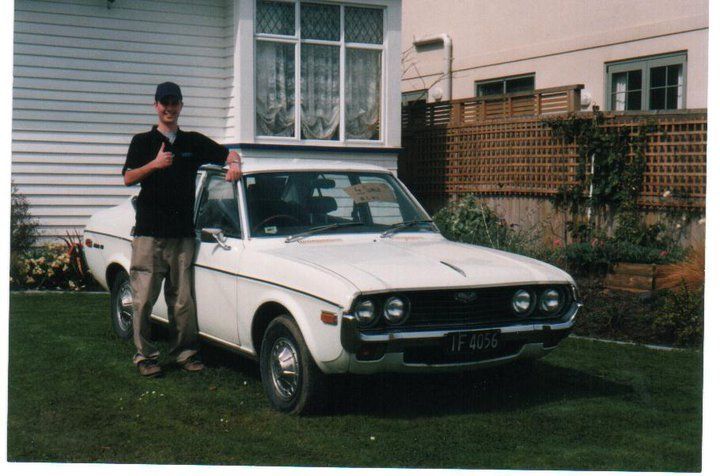 After the rx4s I was driving to work on Sep. 11 2001 - and saw a 1 owner low mileage NZ new Fc Rx7 with a 13b six port. I called in sick, bought the car and then drove it home to watch what was unfolding in America.
The only photo I have of it is when I had already started modifying it.
Around this time (2002) my interest in Mazda 1300s peaked - there were a couple of cars on the road that I thought were pretty cool - particularly a 1300 sedan with the number plates sik13b it was primer grey, had 18" wheels and a 13b Bridgeport.
With sik13b in the back of my mind I sold the FC and laid some cash down on a freshly imported '74 FA Mazda 2 door 1300 widebody- I had the option to buy a narrow body stb or the FA I chose the FA because I always liked the rear tail lights.
Unfortunately beside stripping the 1300 and getting its hanging panels garnet blasted I never finished the project. A friend told me about a "tidy" 1974 Series 3 Rx2 coupe - so we went and had a look at it and I drove home in it. I ended being quite a rough car - with front crash damage which had been poorly repaired and something up with it suspension so basically when you got up to 100km or 60mph it was truly scary and would track all over the road.
I found out from the next owner the 2 door 1300 had quite a rotten front end due to poor repairs being done when it was in Australia - a friend of mine now owns the same car and I hope to see it on the road soon.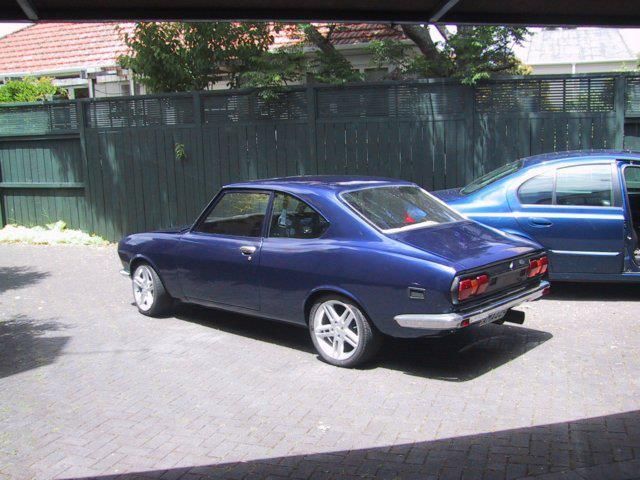 Being over rough mazdas the next buy was top shelf - I went for a immaculate series 2 rx7 that had been featured in a NZ Car Magazine and had a really nice 13b Injected Bridgeport. It was super quick - but unfortunately the new at the time Link Computer gave me no end of problems - and I couldn't get it tuned to run the same as when I first got it (it dropped all its settings).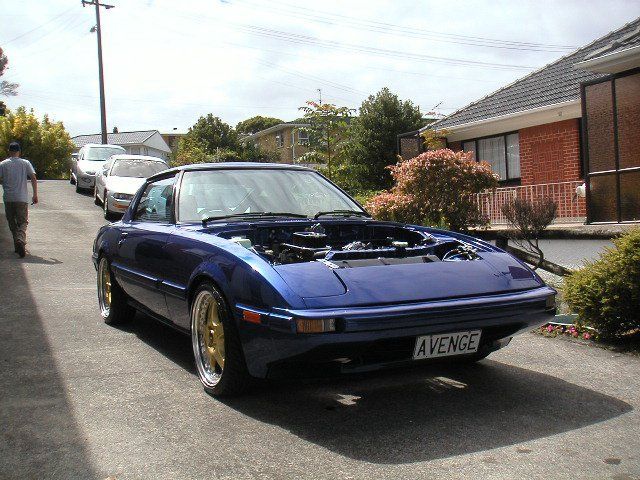 So I sold the Rx7 and bought a '77 808 Sedan which a friend of a friend had bought off an old man. It had only done 45,000 kms from new. I fitted the rx3 tails and drove it around with the piston motor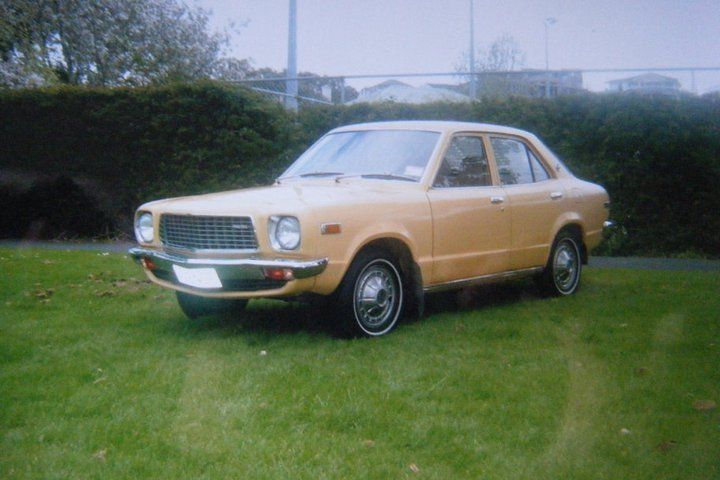 The next rotary to find its way into my garage was a white series 7 Rx7 - I only owned it for about 2 weeks before selling it to my friend.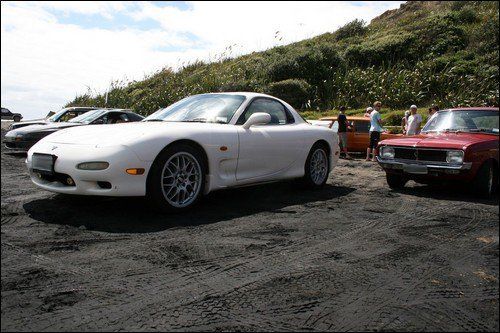 I then had a bit of a brain fart and bought a 13b Bridgeport Mazda Bongo (1986 model) - it had a locked diff and did good burnouts - unfortunately driving to get the supertrapp exhaust replaced - one of the oil cooler lines came off and I spun a bearing. I sold it not running.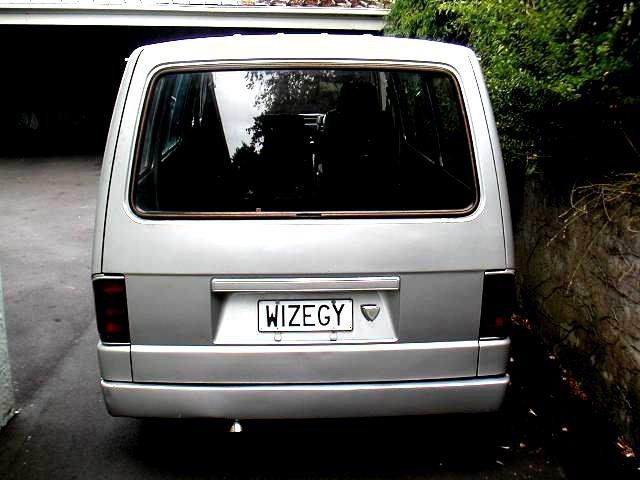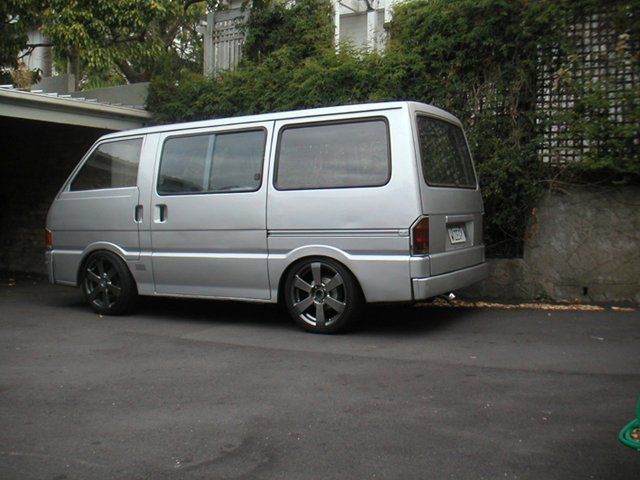 Next up was an Australian series 2 Rx7 I owned this when I lived in Sydney for 2 years - I really wanted to buy a tidy 1300 FA wide body sedan with a 13b Extend Port, it had lots of NOS parts and would have been good to take back to NZ with me - instead I bought the Luce Rx4 back in NZ.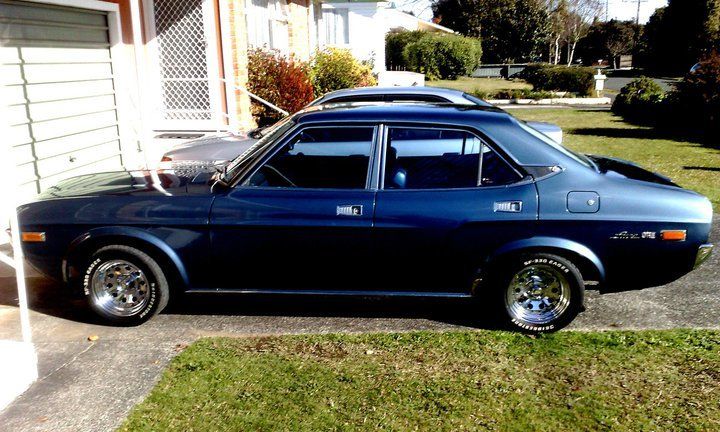 Next was the Mazda 1000, The 20b Cosmo, The rx4 before the 323.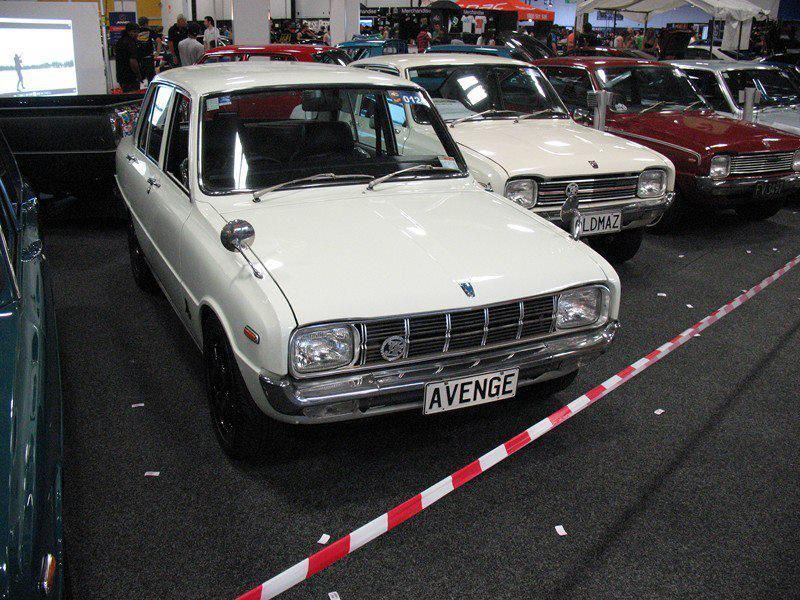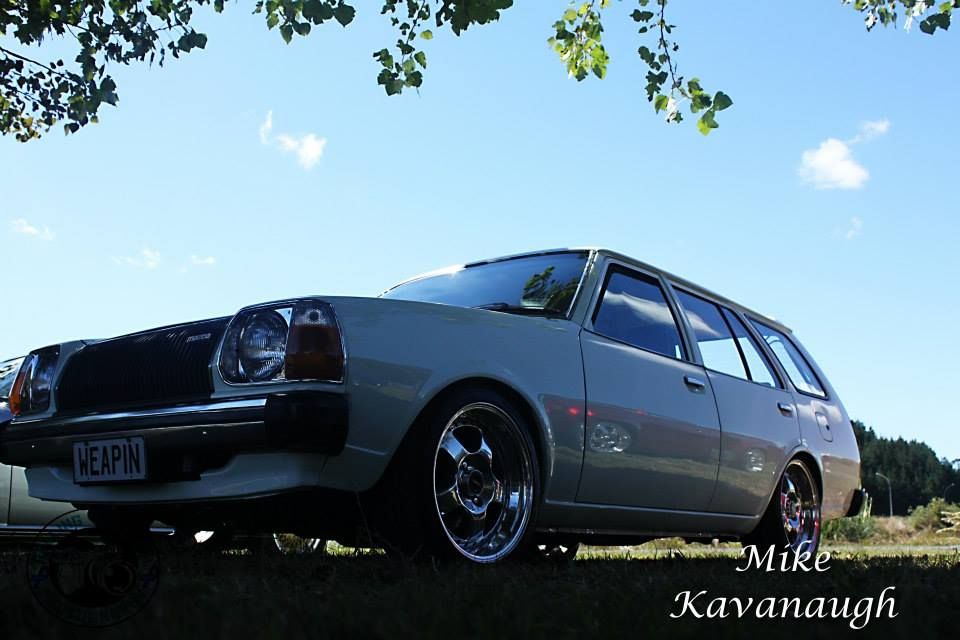 I have since sold the 323 - it was a really nice, fast, well set up car - but the temptation to hammer it on the street was too great and my love of old JDM familias was calling and still regretting selling the Mazda 1000 back in 2012 I tried for a few months to source another JDM Familia out of Japan. This proved difficult compared to 5 years ago since I have bought the 1000 sedan - we found a lot of Japanese car lots were reluctant to sell the cars for export and prices had moved quite a bit. I missed out on a very tidy 1200 sedan from Hiroshima which I was disappointed about which ended up going to Australia. However, eventually I came across this 1977 Mazda 1300 4 door wagon - a rare car particularly in New Zealand where besides a handful of government imports that have survived they are not seen on the road and were not officially sold here. At a guess including my car there would be 4-5.
My interest in Mazda 1300 wagons started in the late 1990s when I saw a 2 door 1300 wagon at a NZ rotary drag meeting, it blew mine and my friends minds that there was an "r100" looking early mazda wagon with similar front sheetmetal - shortly afterwards we saw the Mazda equivalent of a unicorn - a 4 door 1300 wagon it wore the plates sirota and had a 10a bridgeport. This was a surviving NZ Government car and looked like it had a full recent rebuild. I manage to find a picture of sirota of the web that is similar to how it looked when I first saw it in the late 90s.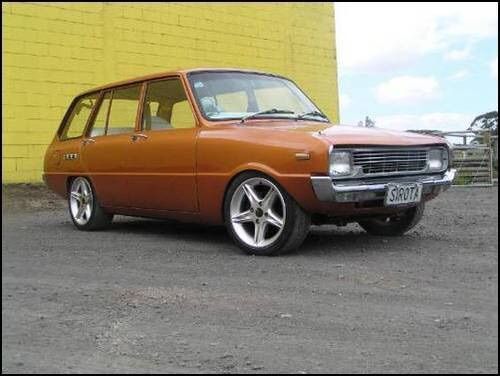 My new 1300 arrived in December and it only need its brakes adjusted to get it on the road - so very happy
I really took a lot of inspiration from Bewares awesome 1200 wagon so I have some 14" ssr wheels to put on it at some stage.