Just wondering if there are many of these about & a possible $ value, I realise theyre only worth what someone is willling to pay
R100 Coupe Workshop manual, Actual Mazda workshop book, has some water damage & stain on front
not very common, very good reference tool.
Rotary engine book, May 1971 edition
don't often come up for sale but interesting anyway
Mazda RX2 owners manual, from Addison Motors in South Australia
common-ish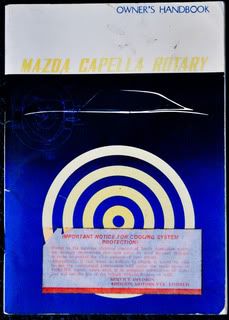 Genuine Mazda RX2 & 616 Parts Catalog, Right Hand Drive
hard to find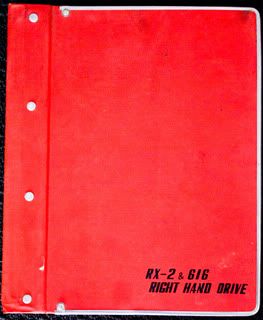 RX2 Haynes Owners Workshop Manual, some grease fingerprints on it
common, shit, haynes rubbish, start a fire with it because haynes and gregories manuals are junk. Sorry but its true.