Hey all,
I've been browsing this forum for a long time, infact I think years ago I may have joined and posted some pics of my car already lol.
Anyways I have a 1972 616, bought locally off Ebay with only 30,xxx miles on the odo and it shows! Here it is the day I got it to my shop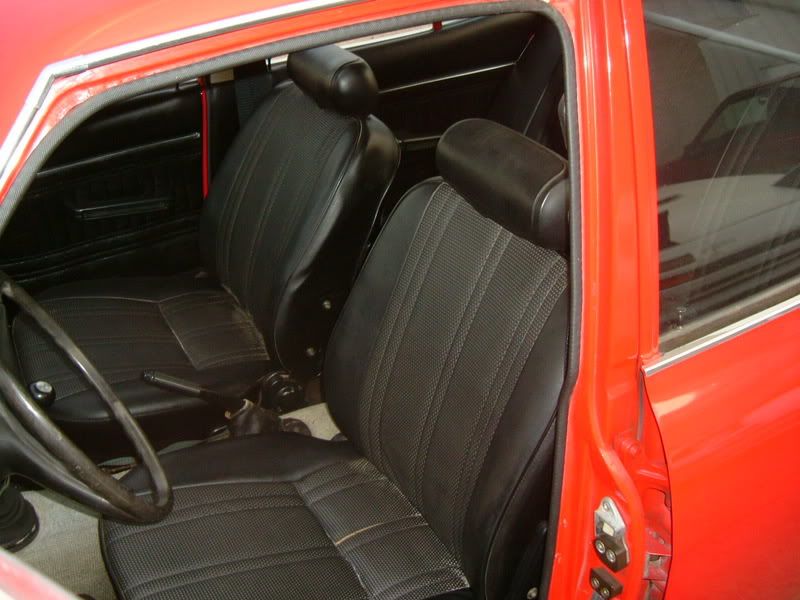 I immediately swapped out the tired old 1.6L 4 banger for a half brigded 13B and very quickly found that the stock 616 rad just wasnt up to keeping the Rotary cool. It ended up overheating really bad one very hot day which blew the coolant seals in the motor, so the car was parked.
It has sat in my parents barn for almost 4 years now. Which is terrible as it has some rust bubbles starting under the windsheild and has developed a few dings in the passenger door...hmmm.
So this winter I finally decided I'm going to put it back together and get it back on the road.
I sent the car to Sam at Re-Speed in London to use for mocking up the front lower control arms for RX-2's and while it is there, I'm getting a bunch of Re-Speed suspension parts installed.
The front end will have Re-Speed lower control arms which uses cheap and easy to find Miata balljoints, which will use modified FB RX-7 steering arms, which will then allow me to use FB shocks and spindles, which will let me use Re-Speed's 4 piston caliper conversion and 5 bolt FC hubs! Also Sam hooked me up with the RX-2 upper camber plates.
I bought Tokico Illumina shocks for the FB spindles and will be using Re-speed's weld on Coil-over sleeve....whooo hoooo height adjustable suspension in the 616!!
So my front end will be taken care of, the rear I'm going to try figuring something out with once the car is back at my shop in a few weeks.
And once its back, I'll be installing a Miata 1.6L engine and 5speed transmission along with a Haltech Sprint 500. Since I'm getting older, loud high powered cars are almost not fun anymore on the street so I opted to go with the Miata engine because they are plentyful, cheap to repair, cheap on fuel, low HP (keep me outta trouble) and keeps the orignal displacement with all the reliabilities of EFI.
Keep checking back for waaaaayy more pics in the next few weeks when I get my car back from Re-Speed!