A small, small update:
I took a few 100 yen coins and ground the coin edge down a bit and they looked like crap. They fit in the strap pockets but since the grind was not perfectly even, the flaws showed very easily.
I mocked up what I was planning to do with the coins (having the faces reversed every other pocket). Keep in mind they are in a natural silver but I plan to paint them gold if I go through with grinding them. To give an idea of how the 100 yen coins look, see here: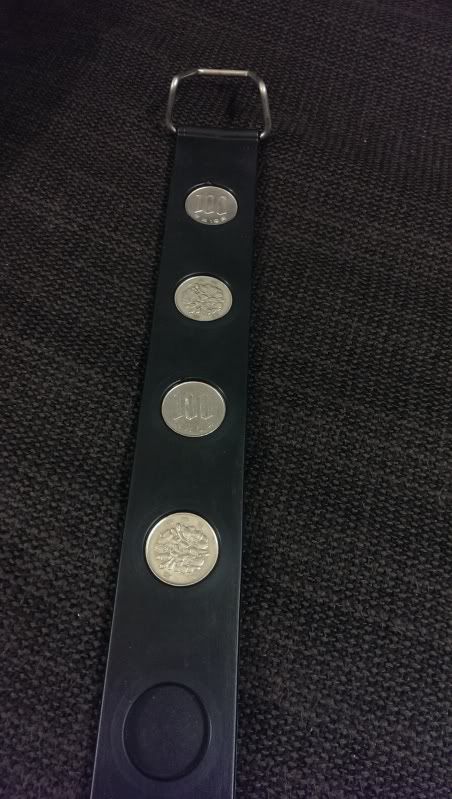 The next test was to use 5 yen coins. They have a hole in the center like the 50 yen coins and the size is about perfect. My only trouble is, teh design on the coin is a sprig of rice. That's it. Visually, I think it looks cool but not as interesting as the 100 yen coin. The reverse side is extremely boring, that's why in the example, all coins are showing the same face. Any comments??