Greetings all. After playing with the tank strap paint job, I figured it was time to try out a few more parts. The weather outside is still not ideal for painting so I decided to try and make a better system of painting inside so when the time came, I could install and have a nice new facelift for Springtime riding.
A little background: Apartments in Japan are pricey, more so in the city and most in Tokyo. Just getting your foot in the door will cost around $3500-4000 in fees, "traditional" extortion, etc. Keeping your apartment clean and trouble free MIGHT allow you to get some of that money back. In my case, I argued that I didn't wanna pay the full damages deposit because it was $1500 alone, so the company said I could pay them $400 but it would not be refundable. Great deal… That's actually not too bad since the mentality is that no one here wants to live in a place that's 'used'. Commonly, when you move out, a mandatory stripping of wallpaper and refreshing takes place so you're never gonna see a full damage deposit refund anyway.
Back to painting. If I was gonna paint inside, I needed to control the fumes and the paint from settling on appliances and cabinets. My solution was to build a paint booth in my kitchen using the overhead fan for the stovetop.
First, I took a trashbag and cut it up to make sheeting. Taping it in a C-shape around the fan hood made a nice wall. Next I took an old box that would catch most of the directional paint. Finally, I hung some wire to hang parts from. The result was this:
Next, I needed to prep some parts for painting. A quick hit with some sandpaper to knock down paint and rough up the surface.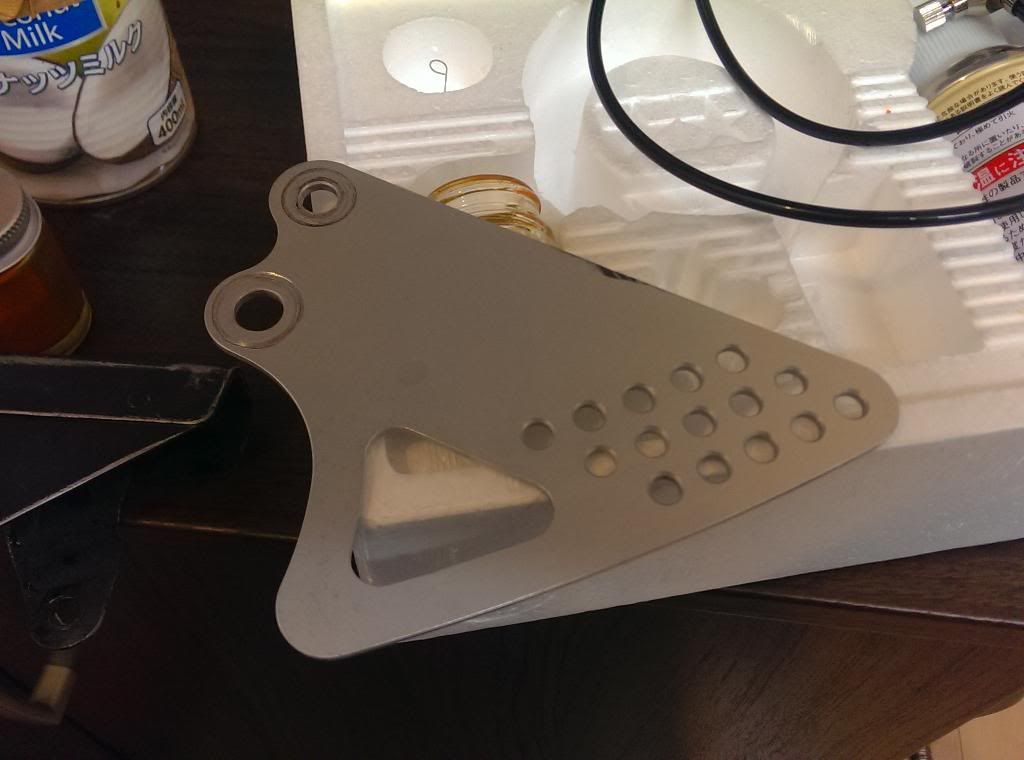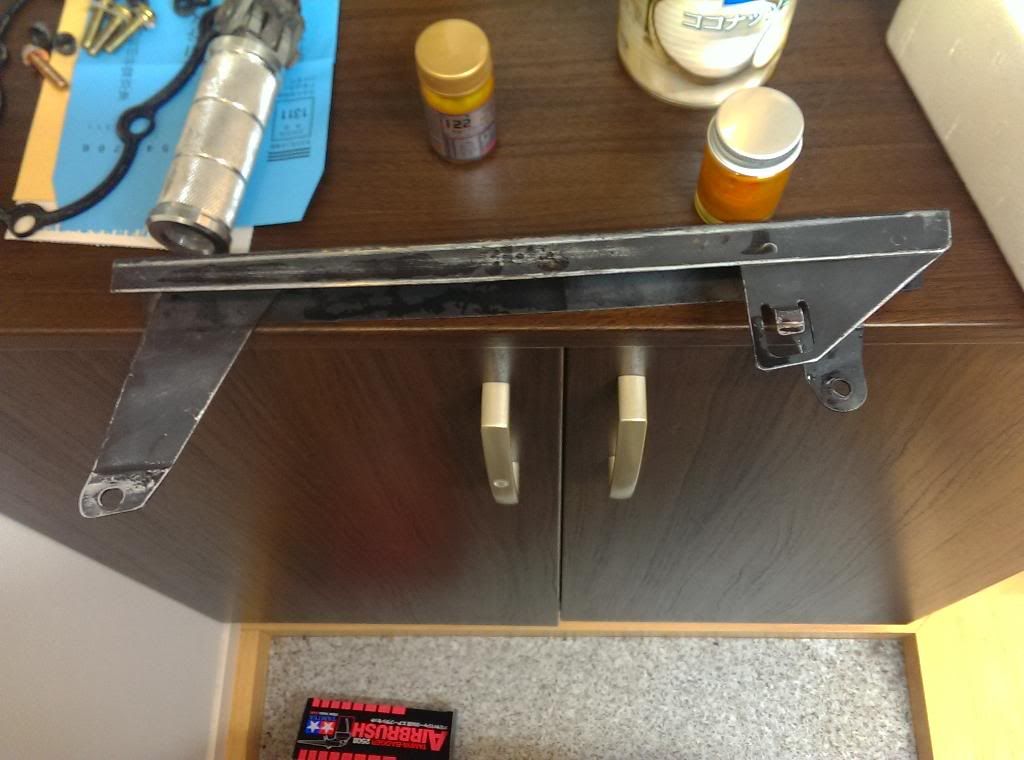 After drying completely and a wipe off to take any dust away, it was time to paint. I turned on the fan on low at first to see how the paint floated. With the fan on high, the paint was being sucked up too fast and struggled to contact the bike parts. The fan was set, time to paint.
I mixed up some paint and used the same aerosol airbrush rig as above.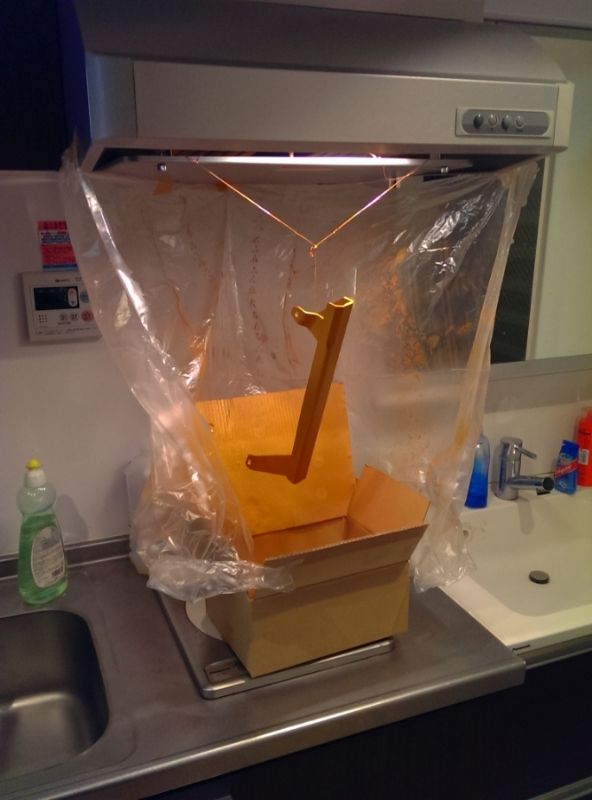 You can tell I live alone haha. I think some women would scream at me for doing this in a kitchen but honestly, it worked out great! I took a wetted rag with paint thinner to see if any of the paint fell onto the countertop, floor, cabinets, etc. To my shock, the only place that had paint, and just a few traces, were just below the sheeting where paint may have hit the sheeting and fallen in dry form. An easy fix would be to put something under the sheeting.
The one negative is, that paint that gets sucked up has to go somewhere and that somewhere was up into the fan. In this picture, you can see some paint powdering that made contact with the fan grill. Some also hit the fan itself.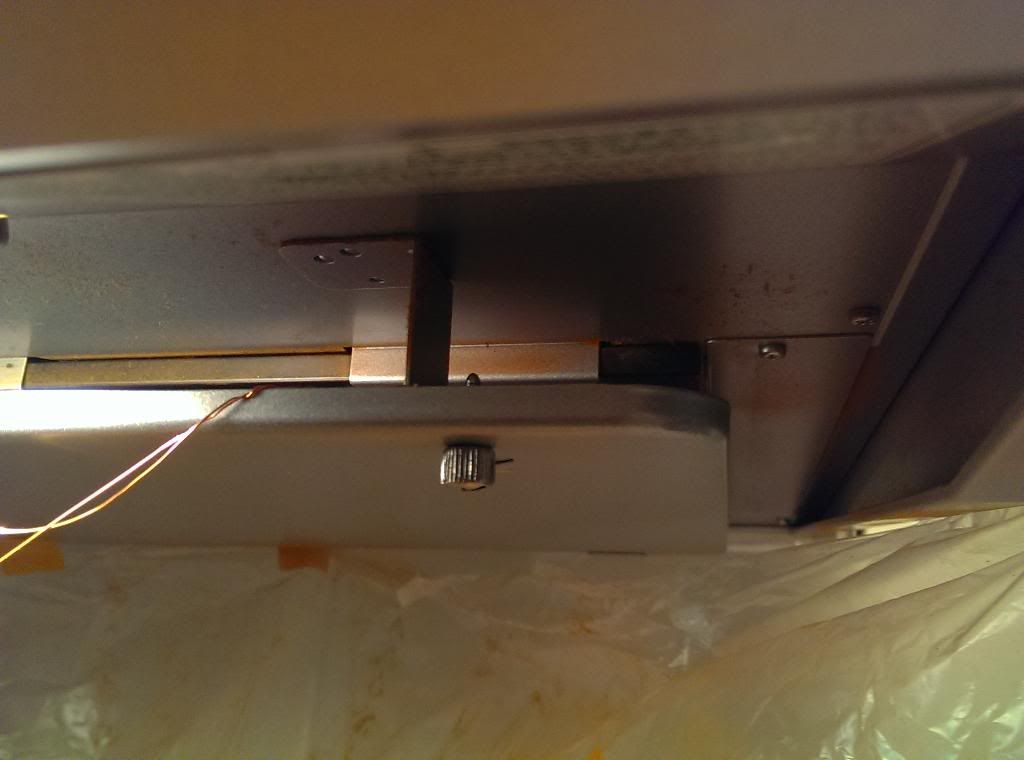 The paint actually came off really easily and since the grill and fan guard are meant to be serviced, it all came off and was washed in the sink. All traces of the gold came off with about 10 minutes of cleaning. That seems like a fair trade off to be able to paint in a temperature controlled area with no lingering fumes or damage. The piece in the pic above is about the biggest I can go before I feel the kitchen space could be compromised.
I am letting the paint cure before adding the clear coats so in the meantime, I'm in Guam on vacation!