So, its been a while since I last posted. The bike has undergone alot of work cosmetically.
Stripped and detabbed the frame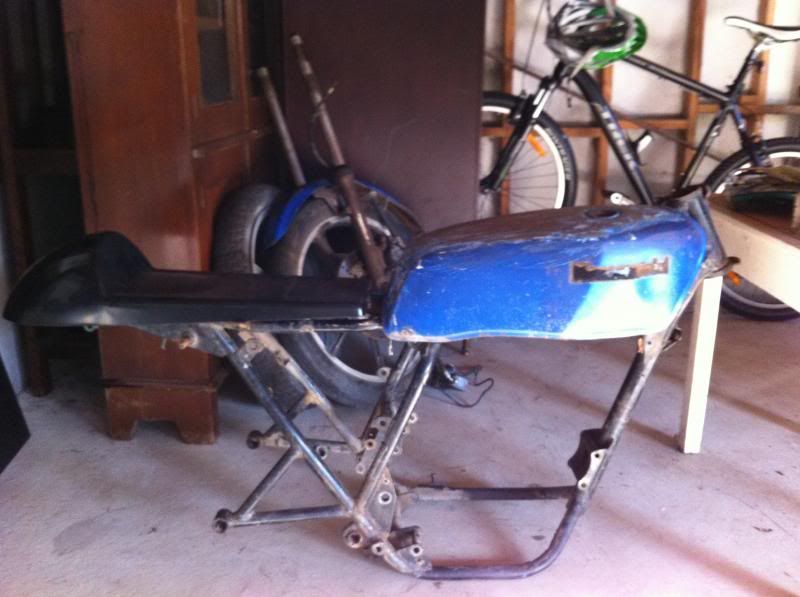 Cleaned up the front forks and rebuilt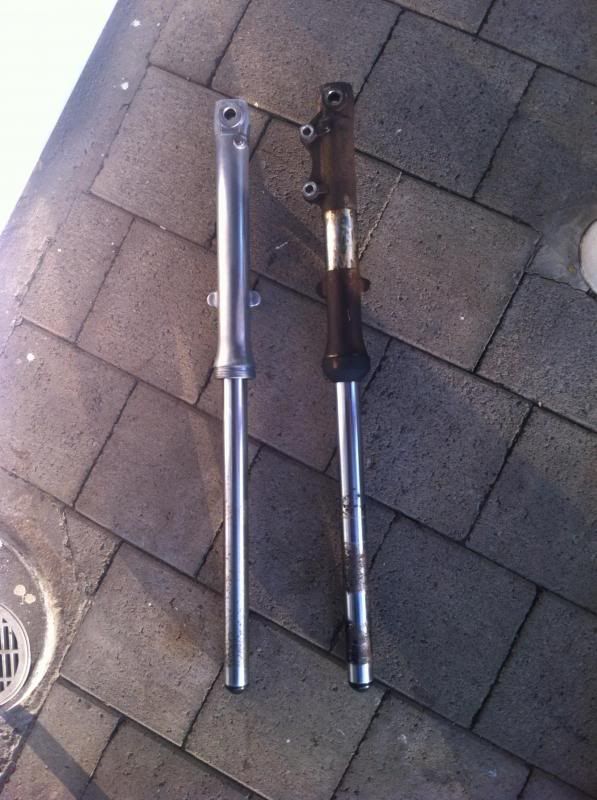 Sandblasted and coated the frame and wheels. New Pirelli Tyre's and wheel bearings, added clip ons.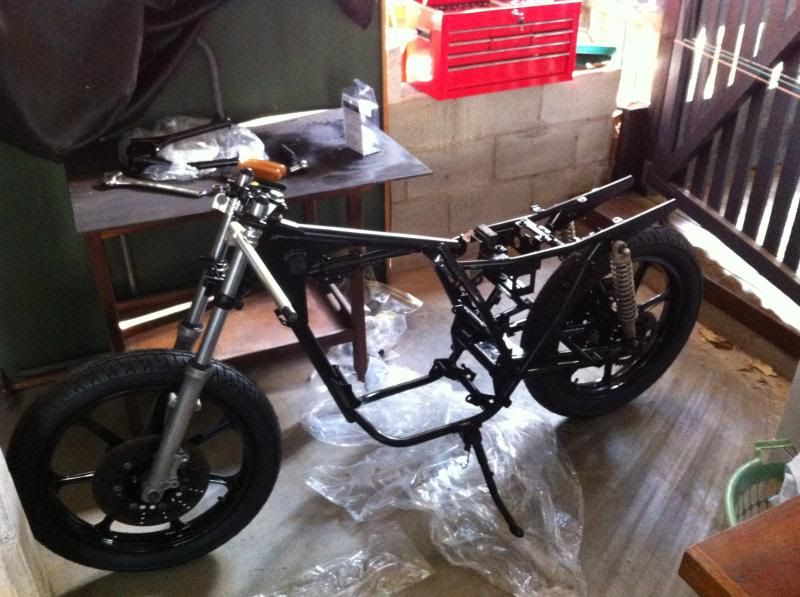 Got a mate to paint my tank and side covers and remove all dents, Added Headlight Bracket and Tacho.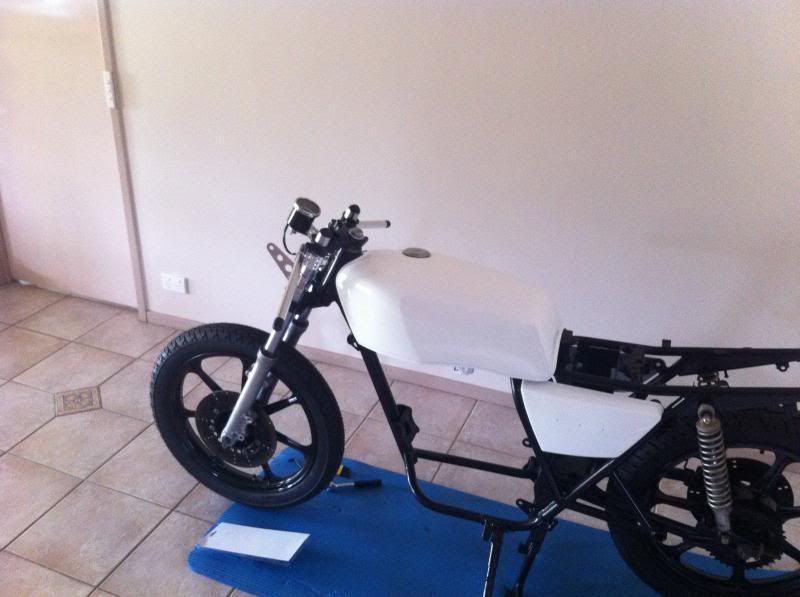 All wiring completed, added indicators,front and rear lights, throttle, brake and clutch levers, painted up rear shocks, beginning to build the seat, Motor added although I just recently discovered a rebuild is required, so will be pulling it out shortly...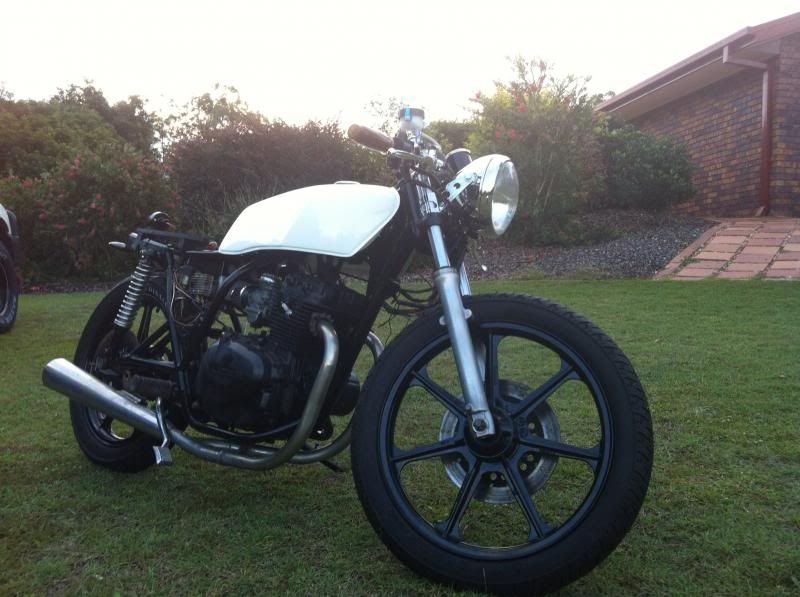 Hopefully next time I post it will be on the road, and the rebuild is successful....