Hi there.
I'm a new gs owner, i'm 25, live in Norway and I just got my mc-license
The bike was actually my mum's bike but she lost here license a long time ago so it's been standing in storage for about ten years or so until I took over the bike now.
Naturally there are some small issues with a bike this old so I'll try to address some of them, maybe someone here can help to.
I guess you like pictures so here's two pics of the bike when I first went to check it out two months ago: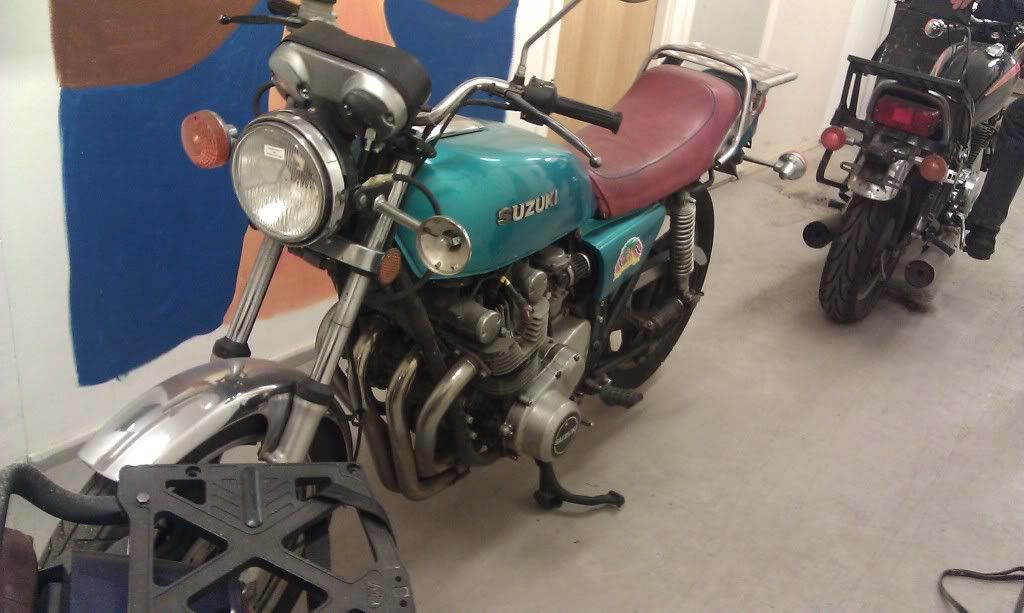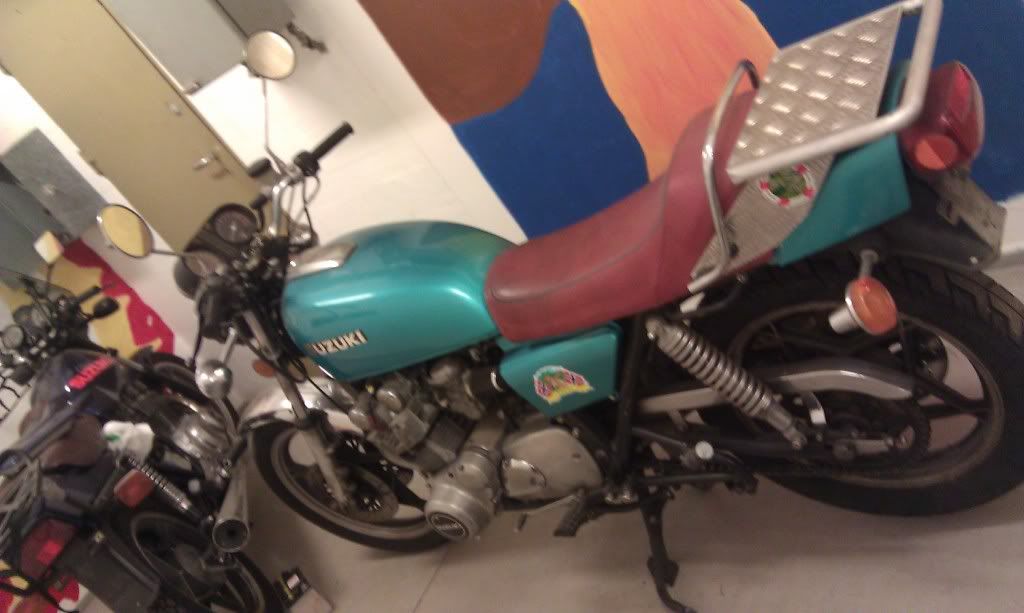 Since then i've replace all the brake calipers, oil and filter, put on new air filters, new clutch lever, new turn signal lens, removed the luggage rack and replaced a bent footpeg.
I drove it for the first time today, definately a lot different than the school bike I've been riding but then there is about 30 years difference to
Anyways, the things I noticed are the Speedometer:
-It's very slow and can't keep up when i'm accelerating. Cable or the instrument maybe
-Front brake cylinder or reservoir is leaking, there was brake fluid on the cylinder I noticed.
-Rear light doesn't work, only the brake light. I replaced the bulb but it didn't help.
-Starter doesn't turn the engine over, it just spins without engaging.
-Ticking noise coming from the right hand side when accelerating, valve clearances?
Thats about it I guess, I took it to a bike shop today for a carb tuneup, valve clearance adjustment and a dyno run.
Maybe I'll have him check some of the above things to but I don't like paying for stuff I can fix myself
Future plans originally included building it as a Café racer but then again I think it's pretty cool as it
So I guess i'll just clean it properly and just ride