Honda600King wrote:
Seems a shame to customize a RHD 600. It has to be one of very few in the US. Is it a silver car? Does it have an automatic transmission? I saw a Z360 up in your area many, many years ago. I suppose it might be the same car.
Tim Mings is awesome and you need to get to know him. Also a guy named Miles Chappell is in Felton - right in your backyard. You might connect with him too.
Miles =
http://www.600miles.com/
Tim =
http://mercilessmingshondan600.itgo.com/
Good luck! Can you post a pic or two?
It's not automatic, and it's not silver. It's a gutted manual in white primer (and when I say "gutted" I mean there's absolutely nothing on this car except the wheels, donor seats, steering wheel, and pedals).
I might want to restore it to original, but having a car with a power to weight ratio coming a close second to an electron is really tempting. But you do have a valid point about it being one of very few RHD 600's in the states. None the less, this bad boy is getting a roll cage and some nice bucket seats.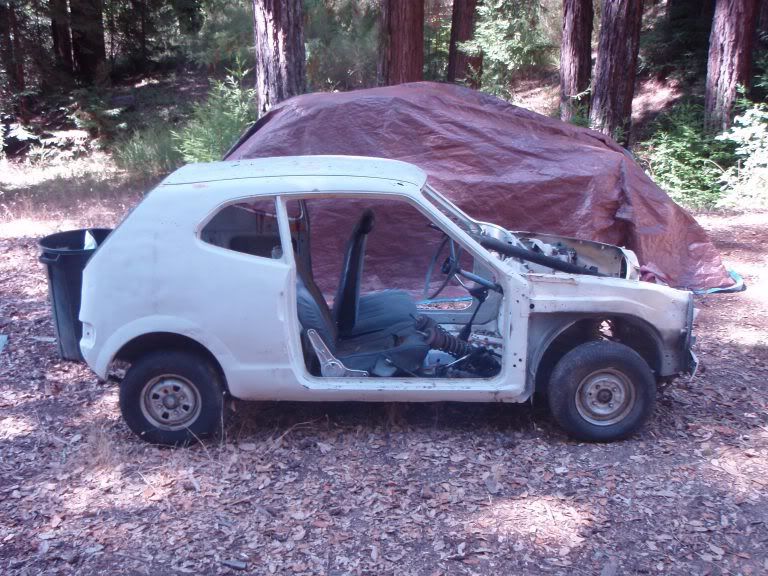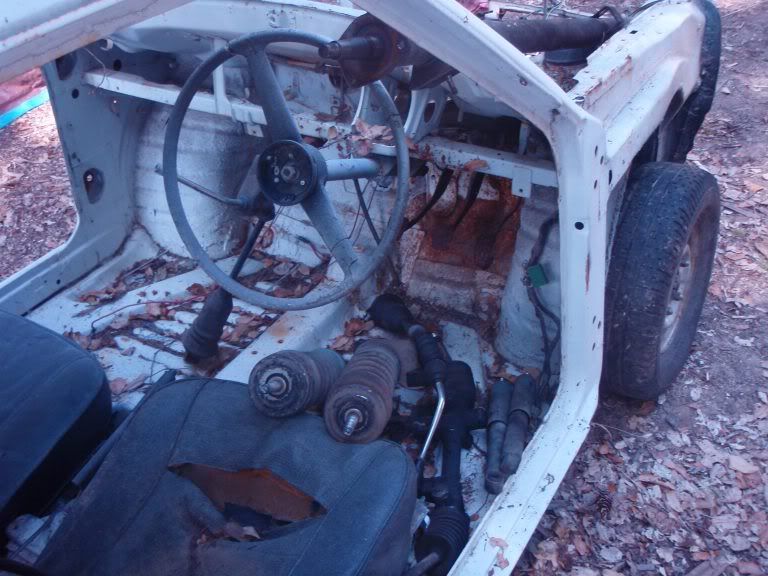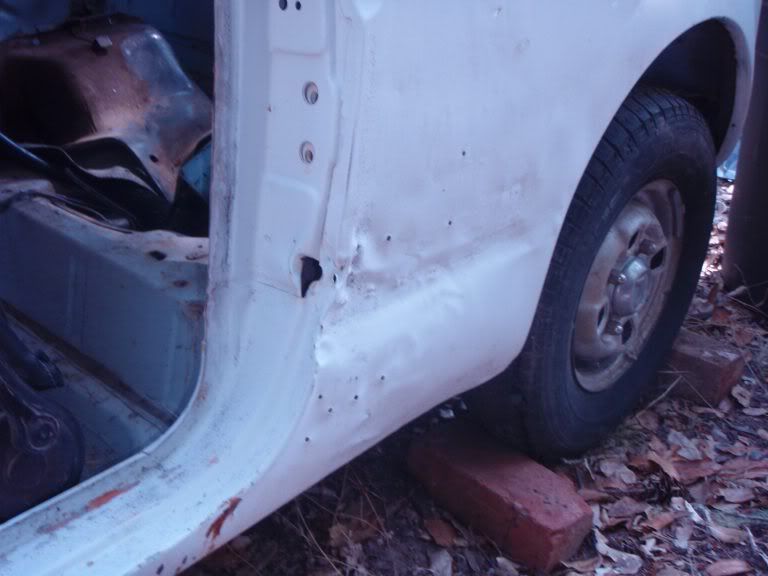 This is what I'm working with, it does have doors, fenders, and a hood, but that's about it... no glass even...
Anyway, I've spoken to Tim Mings, and Miles was trying to help me find an AZ about a year ago (nothing in my price range though) but I picked this one up recently for a smooth $500 (Miles wanted it, but Kevin held on to it for me because I'm an artist, and have to scramble a bit to get cash) Not that it matters, Miles has an ass load of 600's anyway.