My god I haven't updated this in a good while....
Well it's been long overdue and as I never seem to find the time for an update, I'm sat here at 3am catching up on the last 2 months of my lil' Chun Li's build. So here goes.
Late June my 3g was driven over to Paint My Ride in Darlington for a good tidy up and to leave the Rat Rod look behind. I spent a day stripping her down until she was almost unrecognisable.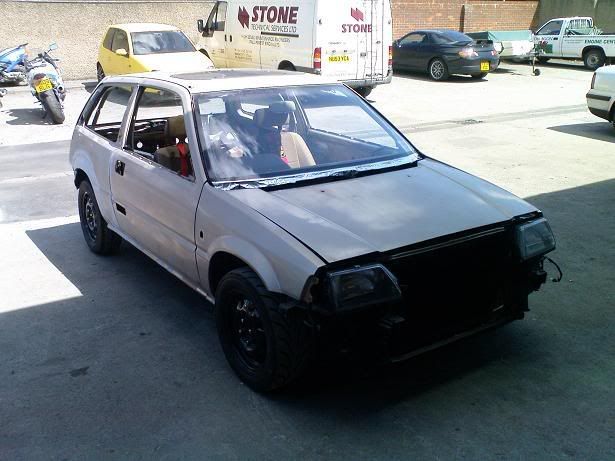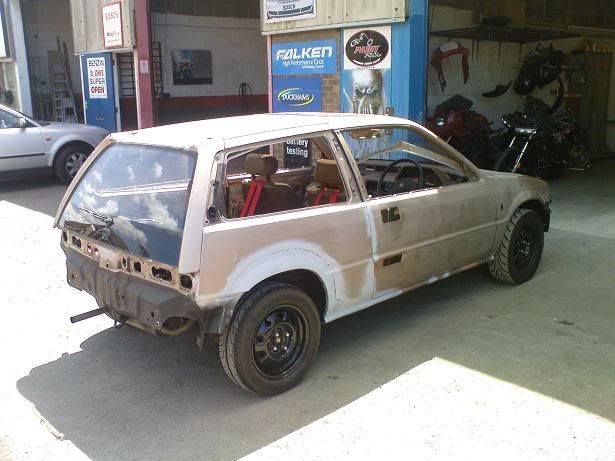 And a few days later, after the prepwork and filler had been finished, in the early hours or the morning my awesome girlfriend Livy and the Mickster set to work to put some winning gold back on my 3g.
I'm ready for my close up Mr. De Mille LOL And here she is at the last JapNorthEast meet.
TaDaaa!
and here a couple of weeks later at the StreetLife show at the NEC in Birmingham.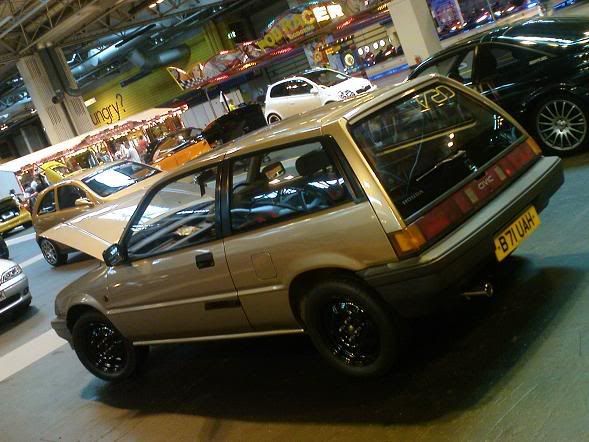 Couple of sundays ago I went into work early and got to grips with the altitude problem on Chun. Firstly the front torsion bars were attacked as I've heard nightmare stories of getting these to strip down so I wanted to make sure I wasn't be stuck for days trying to free them off.
To my suprise all the components of the torsion bar set up were well greased and only the rear of the near side was any trouble to dismantle.
Turning the front bars one spline lower is the usual to get approx. 25mm down on the front. I needed her low as possible so after removing the key spline from the rear of the torque tube in the bench vice with a burr, then some carefull re-assembly she was all done at the front end.
The rears were a little less technical LOL to say the least. A routine of raise, mark, chop and drop was adopted with the aid of an angle grinder until the MK1 Tg springs had given up enough hieght.
A run up the road and back to settle things and a few turns on the torsion bar adjusters to regain just a hint of comfort and all was sorted.
The finishing touch from a kind friend and fellow 3g owner Jonny was the donation of a set of original Honda chrome center caps to adorn the 14 inch Teg rims. I'd like here alot lower but this for now until I can sort shorter shocks will do just fine
Here's a few pics. let me know what you all think.
Chris