Since the engine has been hard to crank over lately I decided to take out the starter again an do a more thorough cleaning. It seems some of the brushes were stuck and the solenoid contacts were quite worn. On the left I also have the FR brake caliper that was sticking last time the car drove.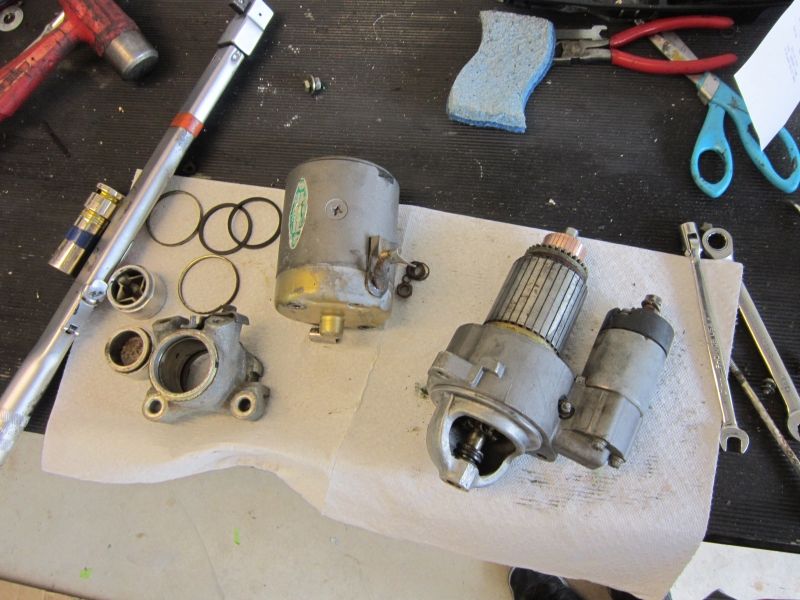 I also picked up more paint and primer to finish the seat parts I sandblasted
The caliper body will need blasting too so I need to do both sides so out the driver side came.
Starter cleaned up, resurfaced contacts and brushes, lubed bearings. Added some gold paint to make it pop! plus new hardware to replace the corroded stuff I wish gold cadmium plating was legal in this damn state,
With the newly refreshed starter back in the engine turned faster but still wouldnt fire, something is still quite wrong. Removed the valve cover and checked cam timing, Its off by at leaks two teeth. FARK, Its probably bent a valve again.....time to tear down again, I need to make a better timing chain tensioner solution.