fender repairs and result, its not metal finished so it will need a thin coat of filler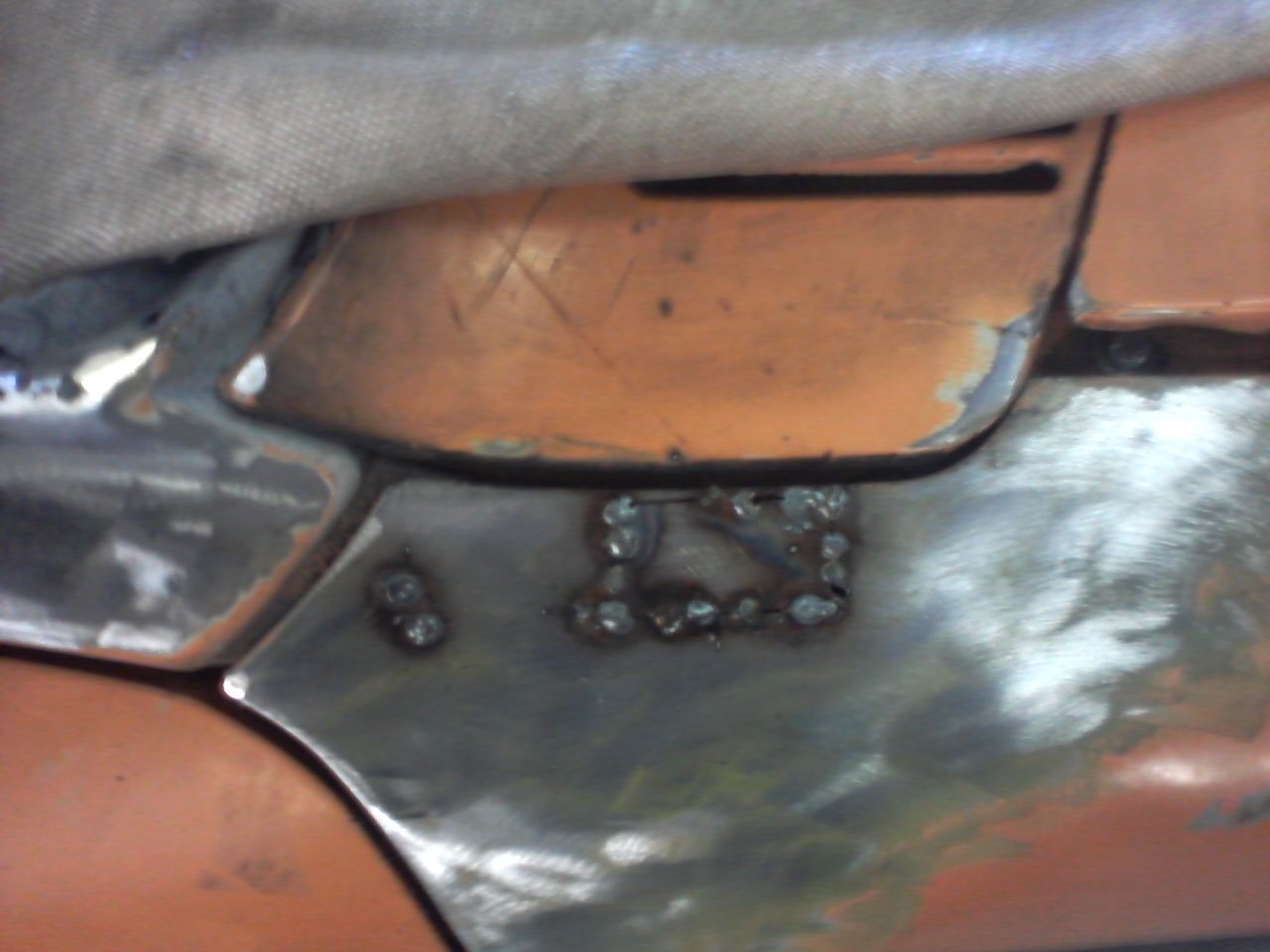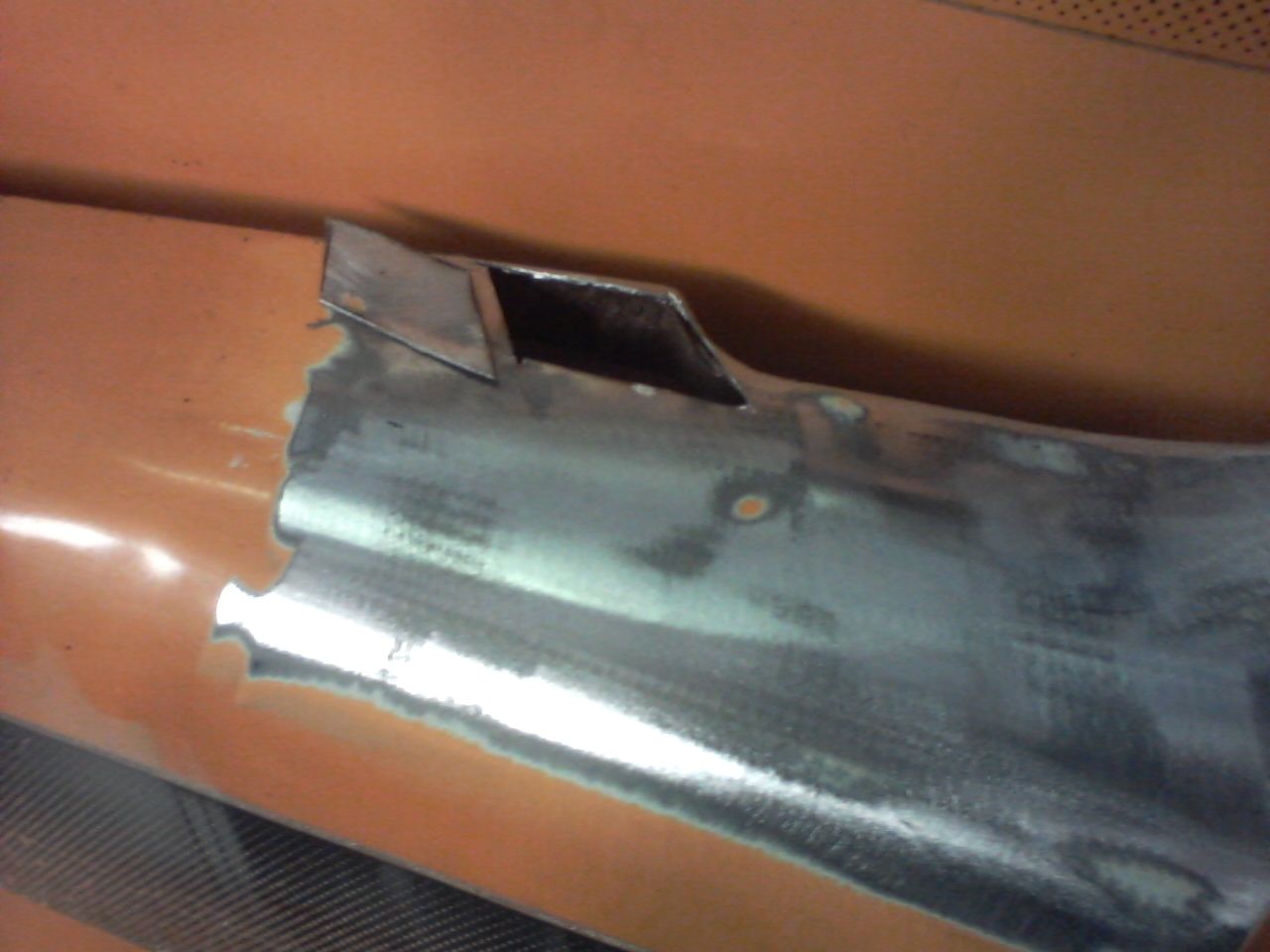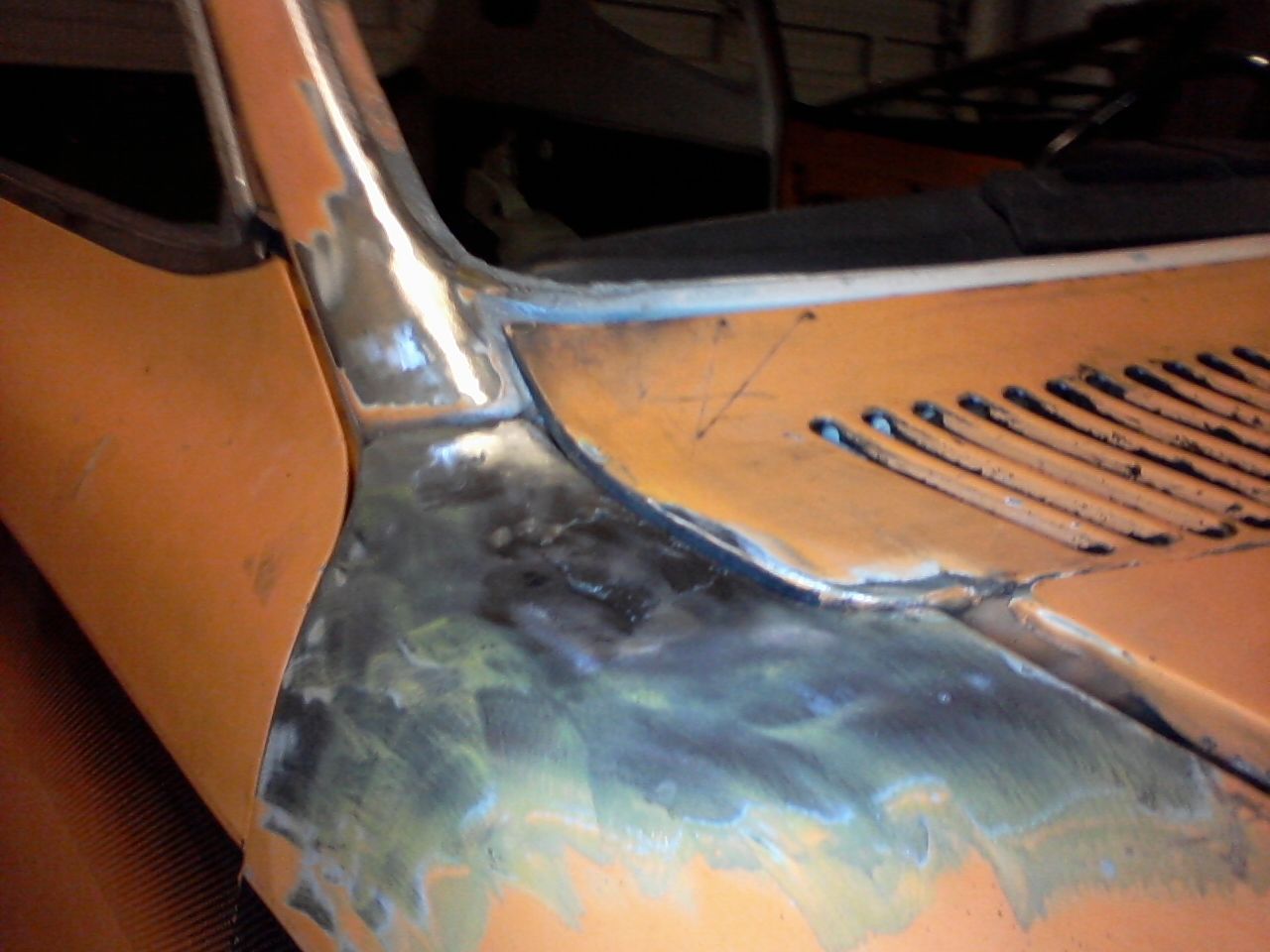 Even more work than the roof was the rear panel. alot more things to align before welding up, plus the bits I was welding the new panel to had to be moved around alot since the wreck did so much destruction.
I was tempted to make the rear into one large hatch back but that would have been so much more work making hinges and latches work, plus a solid and tight door jamb from scratch.
Also created these holes while removing the old panel. Here is where the bumper support bracket was spot welded to the floor. Im not going to even replace that bracket as it is not strong enough to support anything in a crash(again) so all it does is remove trunk space. there is actually quite a bit of room behind the rear seat when all the unnecessary brackets have been removed
Patched them up too, also flattened out a large wrinkle in the floor next to it that was created in the crash
Next I carefully test fitted the new panel and trimmed it until it fit
After maybe 50 test fittings I was getting close, then after rechecking all the gaps I welded it solid, Finally the little spare tire access door fit properly.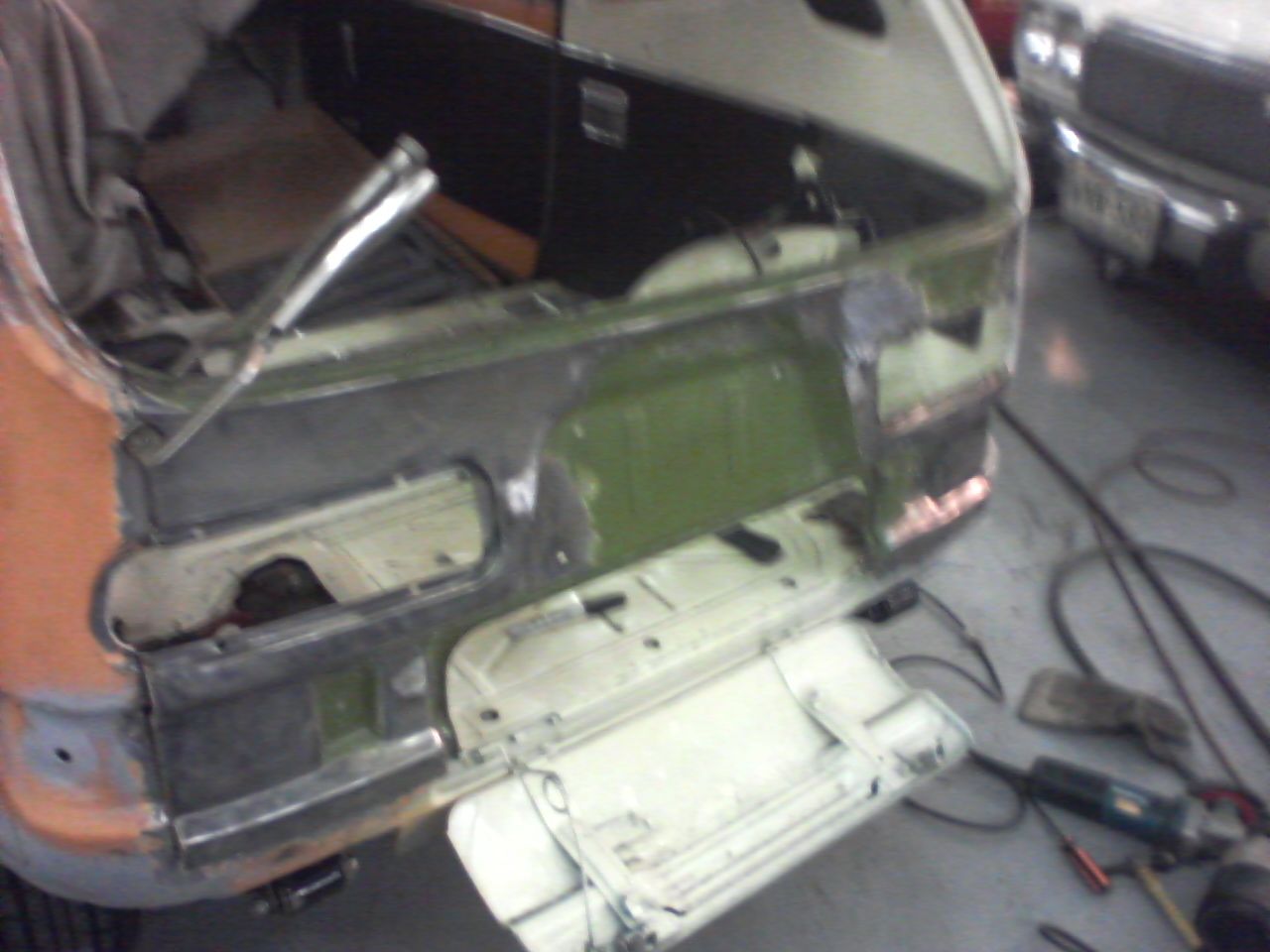 New roof looks much better but still needs fine tuning before filler