Hey all,
I've been into cars since I was about 14, and I've owned quite a few. I've bought and sold over 15 cars in my life, which is just slightly less than one car per year. Not too bad for a young guy. Anyways, I have a couple cars as of now. On the topic of all my cars, I'll post some pictures in a sec.
This is what my 1990 Toyota 4Runner started out as about 4 years ago when my father owned it. I bought it off of him two years ago. He's owned it since 1997:
Then I took the running boards off and welded and cut metal on the QP:
Then I threw a brand new set of 31" Roughrider M+S tires on it: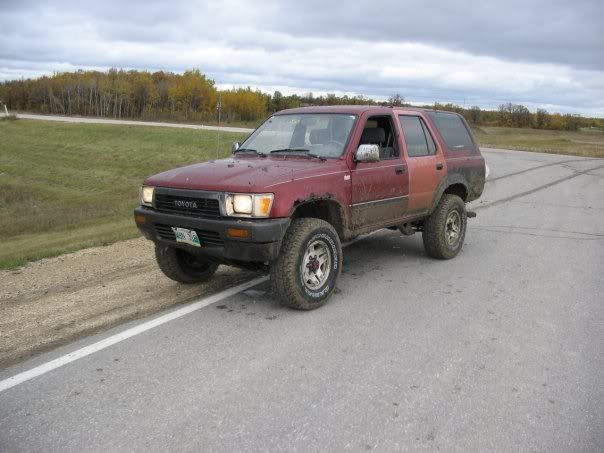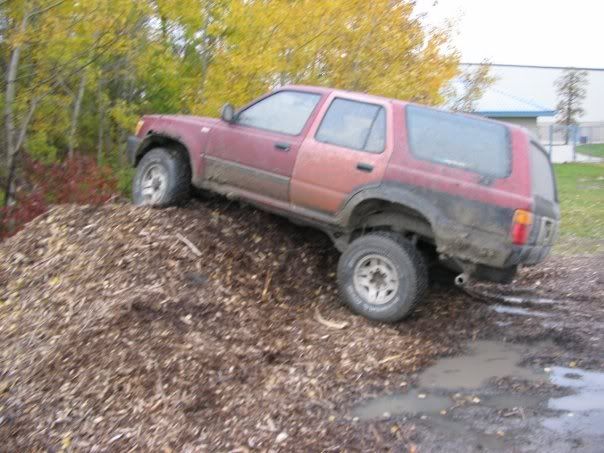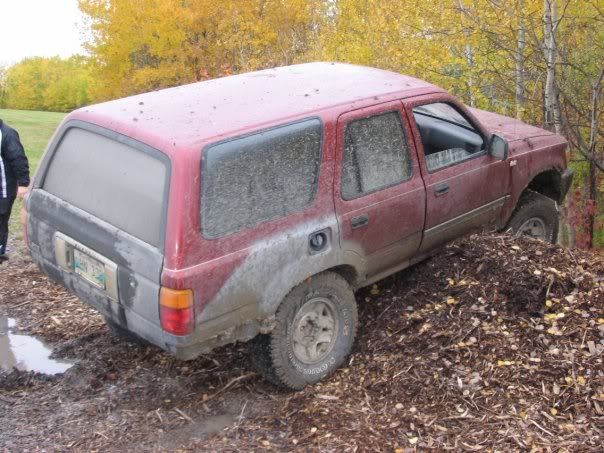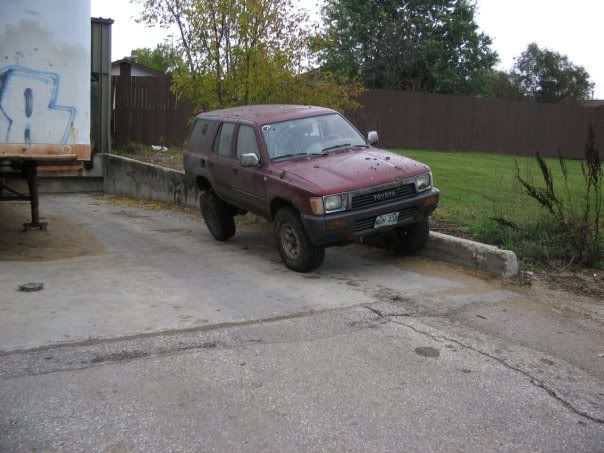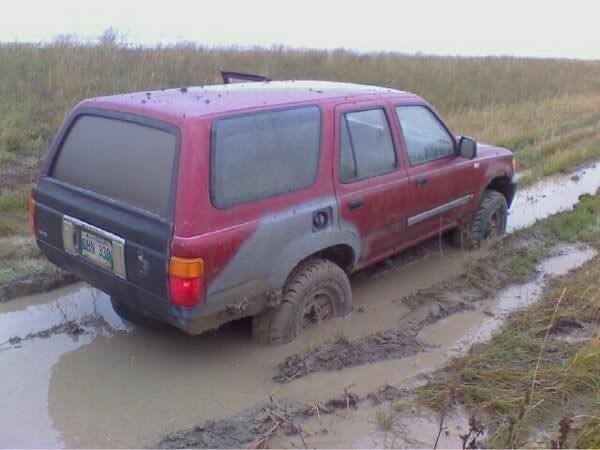 Please pardon the orange door, rust kidnapped my old one:)
Although it held it's own off road, it still wasn't good enough. So I threw some 35's on it: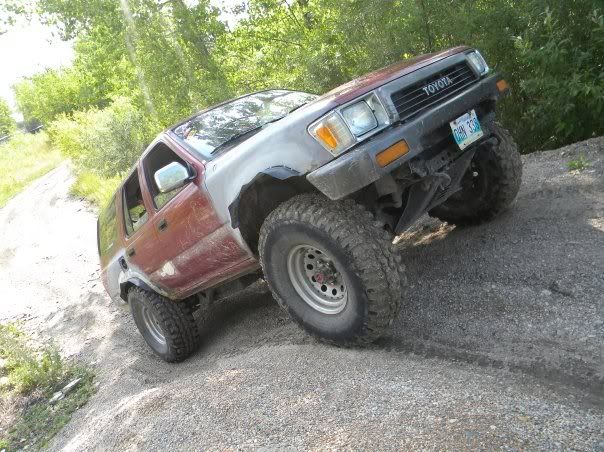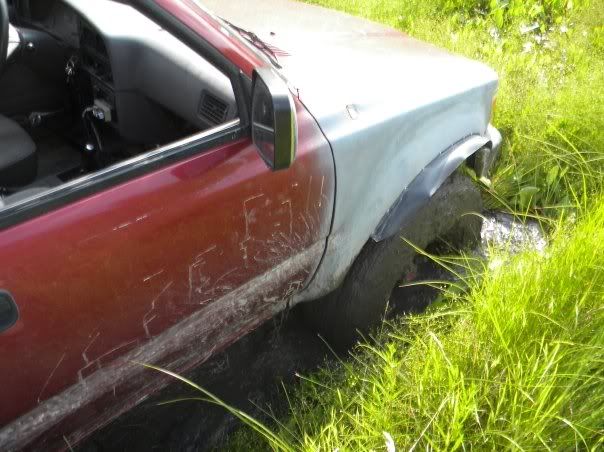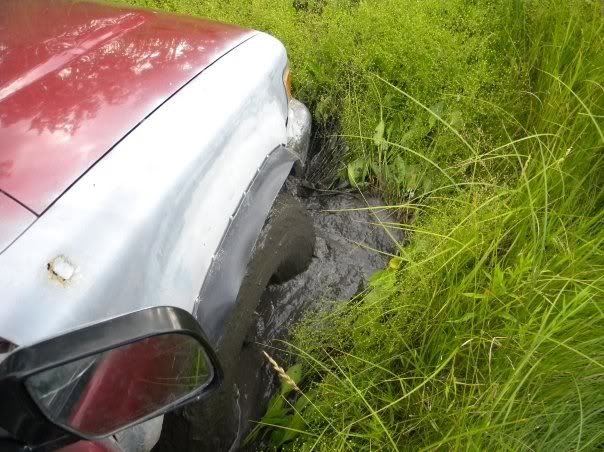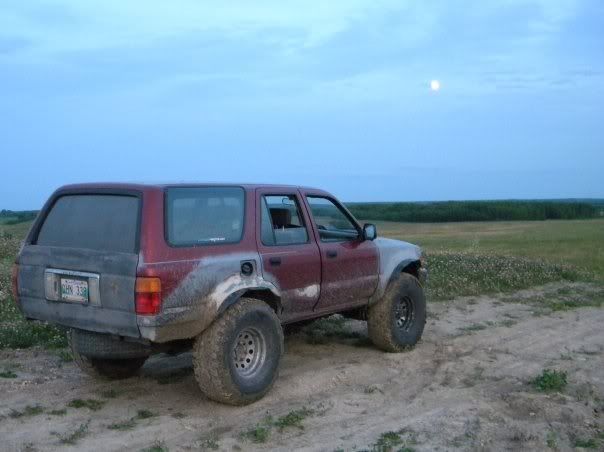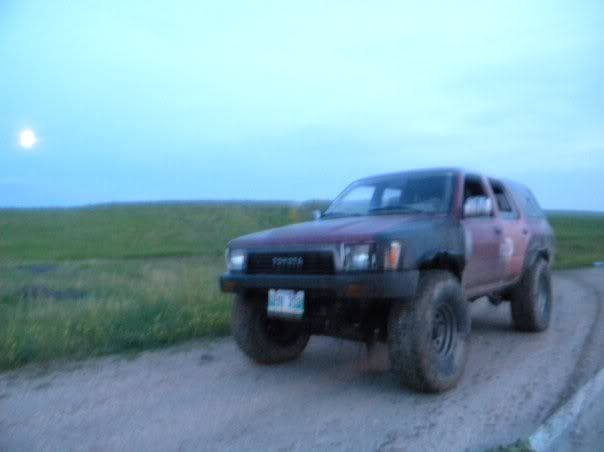 And some pictures of my pickup that I destroyed and sold:(
Sorry for the long winded intro, but I got bored and obsessive with pictures.. I'm also a very good standing member on Wiinnipegheights.com, where I am a super-moderator. I'll try and get some pictures up of my 1979 280zx, 1983 280zx, and 1985 300zx up soon, but they're all on the desktop at my parents place.
Regards,
Derek.