Dudes some new art for y'all! If you've been around you may recognize the MKlotz NL320!
And I had some fun with a 521 finally! It is about time since I own one! (this is largely based on my truck. And FINALLY I found a 1959 Datsun l210 so I am a happy camper indeed! (It is in the Datsun garage section if you haven't seen it.)
Also starting to add pinups and the guys art Ratsun talked me into selling prints of the car art to fund my projects. Makes sense! If y'all are interested in any prints, you can check them out here:
http://forum.ratsun.net/showthread.php?17196-Fisch-s-Art-Gallery-and-Print-shop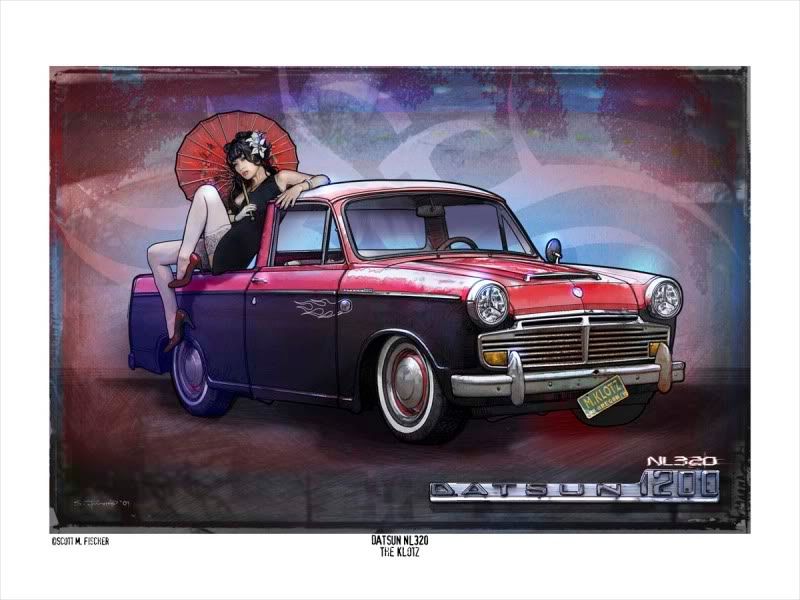 [url]
(Prints are available with or with out pinups.)
Rock on JNC, hope y'all have a great holiday![/url]
_________________
1971 Datsun 521 and a 1959 Datsun 1000!!
www.fischart.com
Fisch's Art gallery and Print shop!
http://forum.ratsun.net/showthread.php?t=17196