Hi all this is my NZ new 84 drop hatch starlet 4age 20v project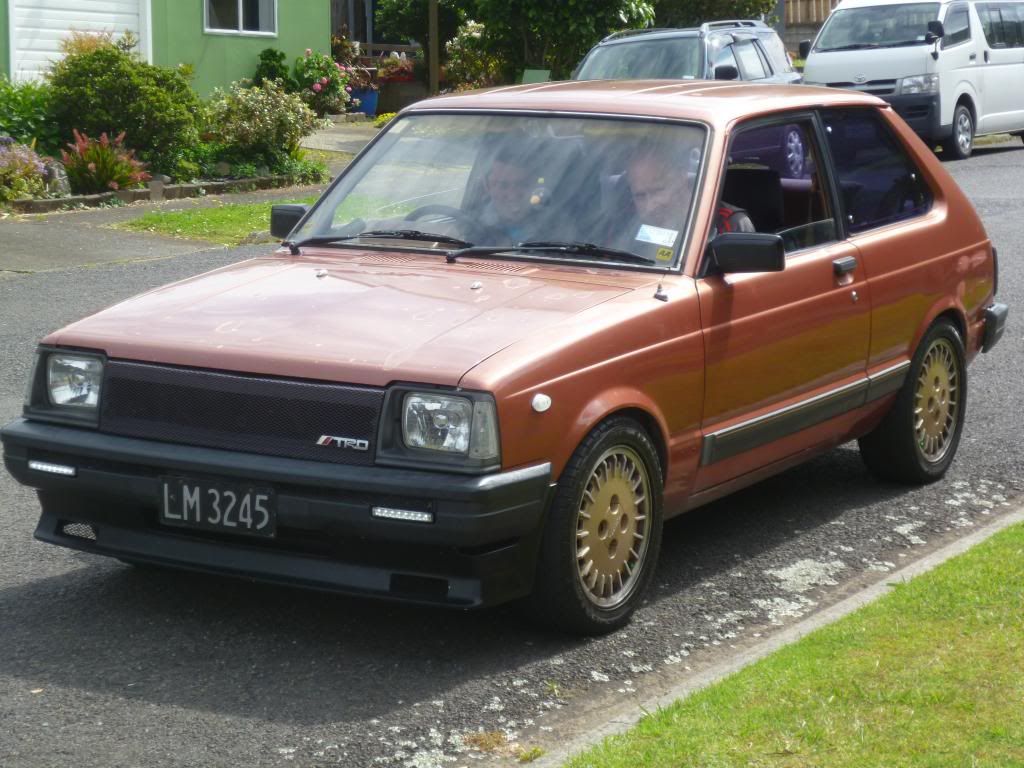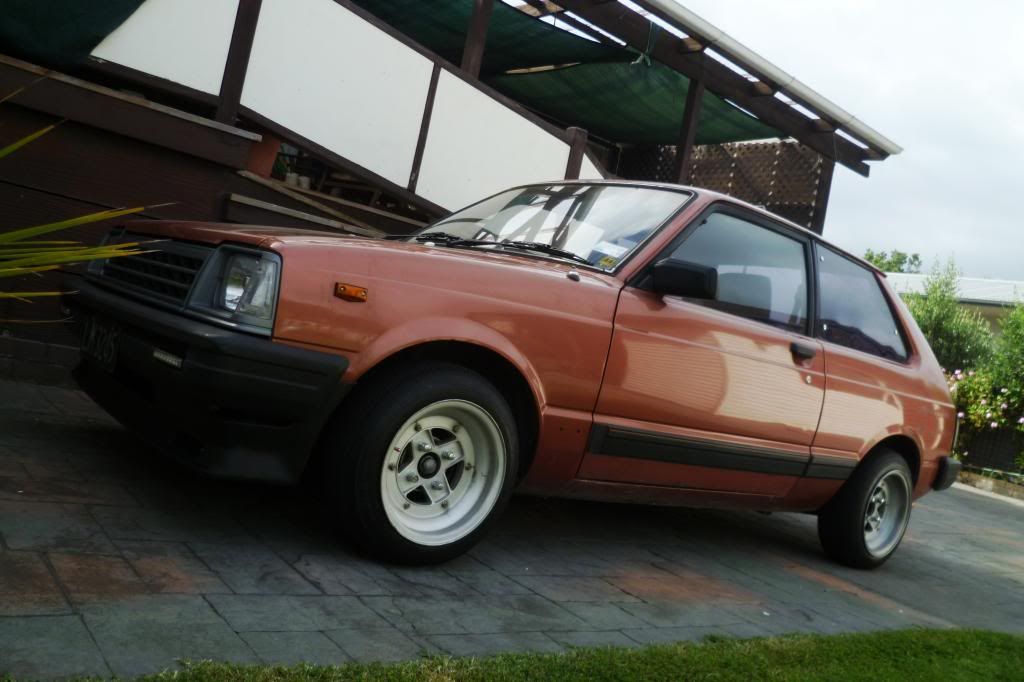 Currently its stripped bare and i'm cutting out the rust, Still have a Techno toy tuning Spoiler to fit up afterwards.
Borrowed a set of SSR MKII's but scored a set of 14" Advan ADA's (also known as advan racing dish or Advan YH wheels) for a steal! but will get a set of A3A's once the builds settled down. Much more to be done, hilux LSD rear diff, coilovers all round etc etc
I have a W57 supra gearbox with a Niteparts 4age-w57 bellhousing, 1G-FE high torque starter motor & niteparts adapter & niteparts release bearing extension. Along with that I've got an AE86 T50 backing plate and stiffener brackets. I've yet to get a rebuild kit and short shifter kit that is made here in New Zealand.
Also being built up is my 4AGE 20v Blacktop, all in pieces at the moment i'm still polishing the ports and saving up for h-beam conrods and cp pistons, a lot more to list but not set in stone yet till I get them.