Anyhow, I attended that Sunday Morning Drive with the Classic Car Club of Hong Kong.
Before buying the Trueno, I had tagged along on a few of them as a pax in various cars, and while I always enjoy the various classics that show up, the great roads and the relaxed atmosphere, I must confess that it was only about a million times more fun doing the whole lot from the drivers seat...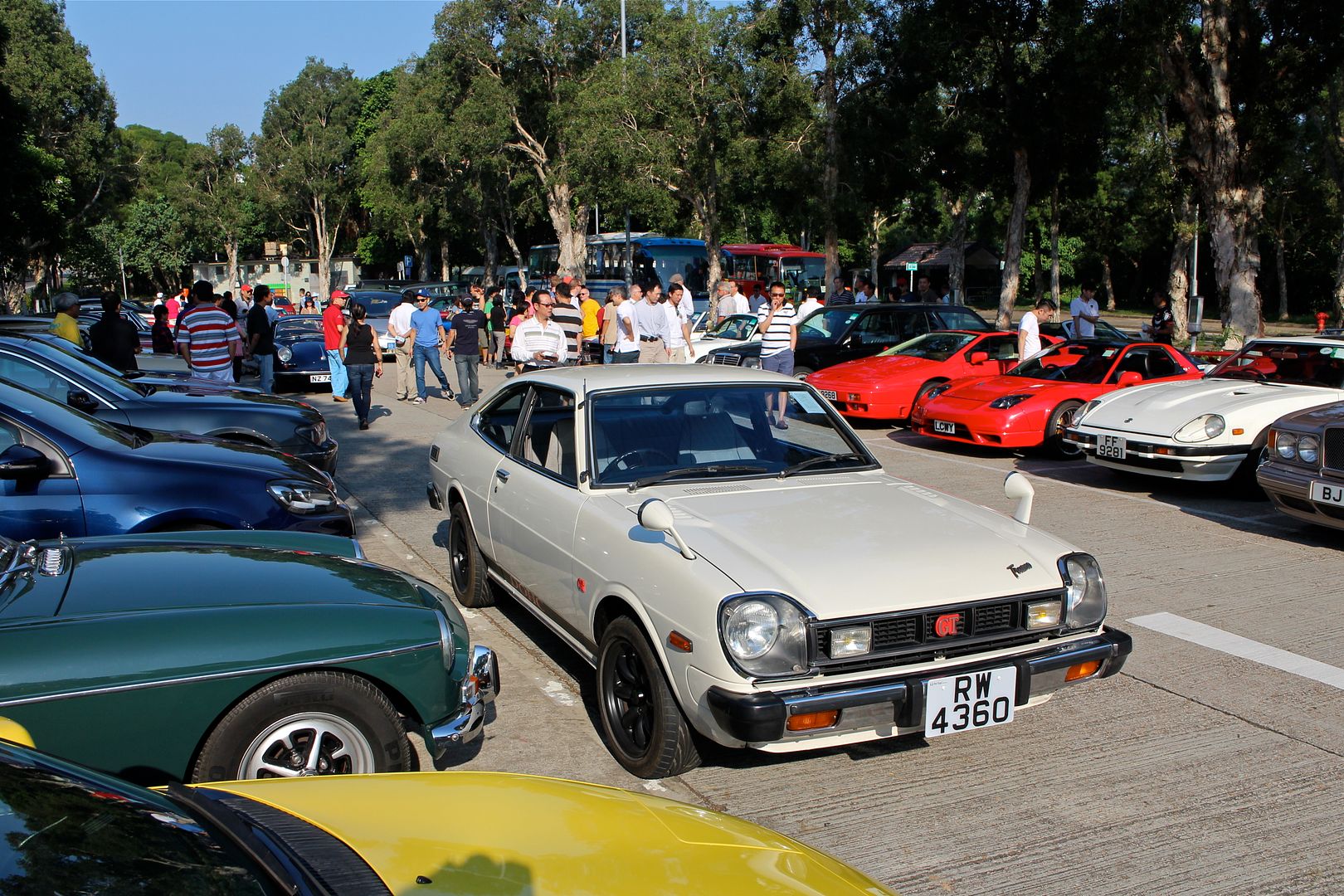 Around 50 classics showed up early morning and we soon hit the roads going northbound towards Fanling where we'd stop at The Hong Kong Jockey Club for brunch. There was a wide variety of classics though the majority were of European manufacture. But the little Trueno was very well received, and despite this being Asia, a whole lot of people did not have a clue to what it was, and as a result she got a lot of attention. Even owners of much more exotic classics came over to ask questions and admire my JNC. Several commented that it was an unusal choice for a European enthusiast, but I got praised for daring to be different...
As we headed north on twisty backroads through mountains and jungle I joined up for a spirited drive with this great Celica also running a 2T-G though his was on Mikuni carbs.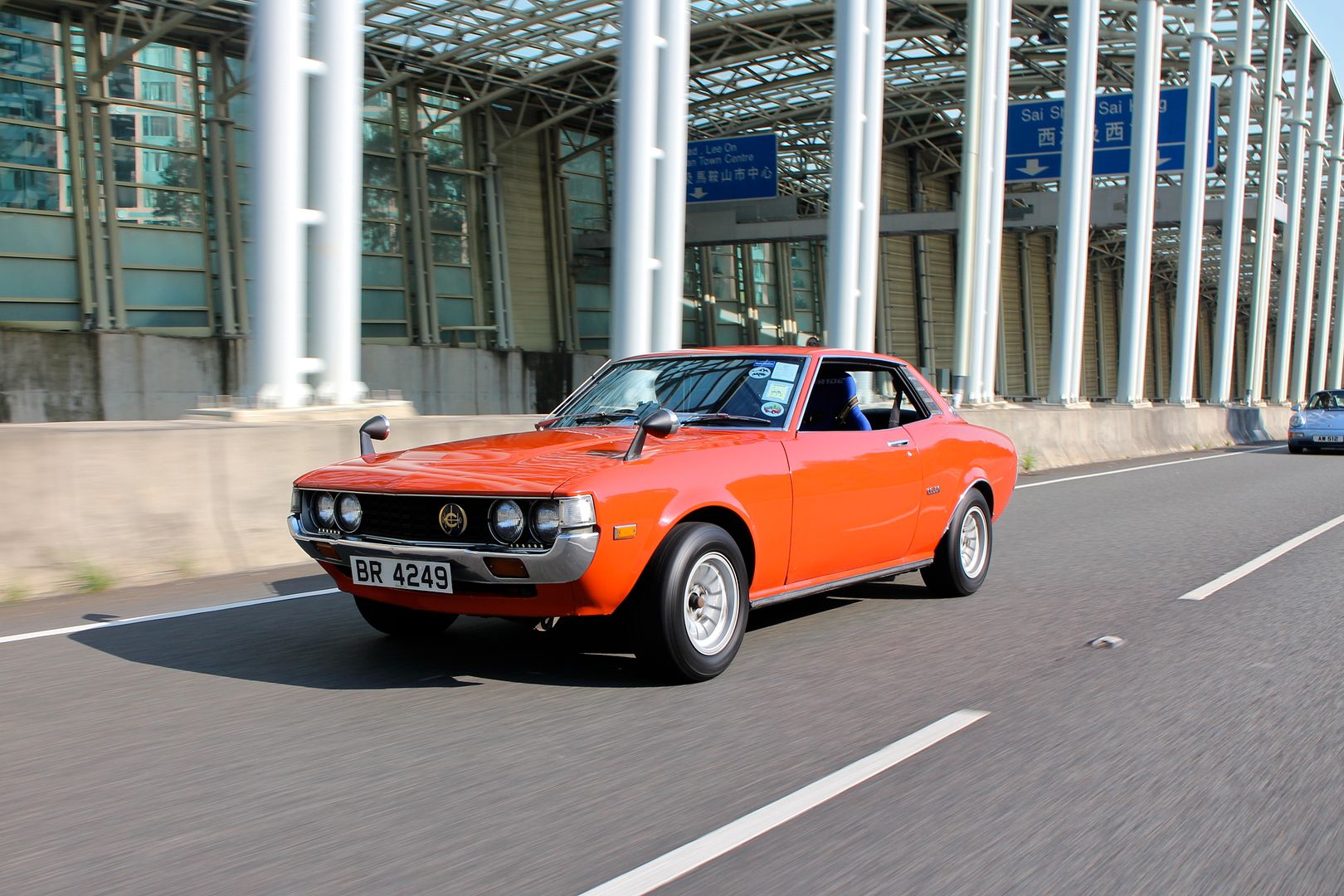 Obviously a small Nippon photoshoot was called for as we pulled into the carpark at our destination!!
The only other J-tin there was a rare 4 door mid-70's Subaru 1600GL sporting a very cool set of period Enkei mags, and an absolutely concours white Datsun 280ZX with a luscious deep red velour interior. Oh yeah, and then some more modern stuff like a MX-5 and even a couple of NSX's.
Anyway, after finishing our brunch and spending a few hours in the car park just chatting cars and admiring each others rides, most people started heading home. But my mate and I weren't done yet, so instead we took the Trueno out on the backroads again and headed further northeast to explore the famous Brides Pool Road that starts at Tai Mei Tuk which is full of small local restaurants from where the road twists and turns along the coast line up through the beautiful and unspoilt Plover Cove Country Park all the way up to the Chinese boarder. The scenery was stunning, the road was an absolute blast the little Trueno made all the right moves and all the right sounds...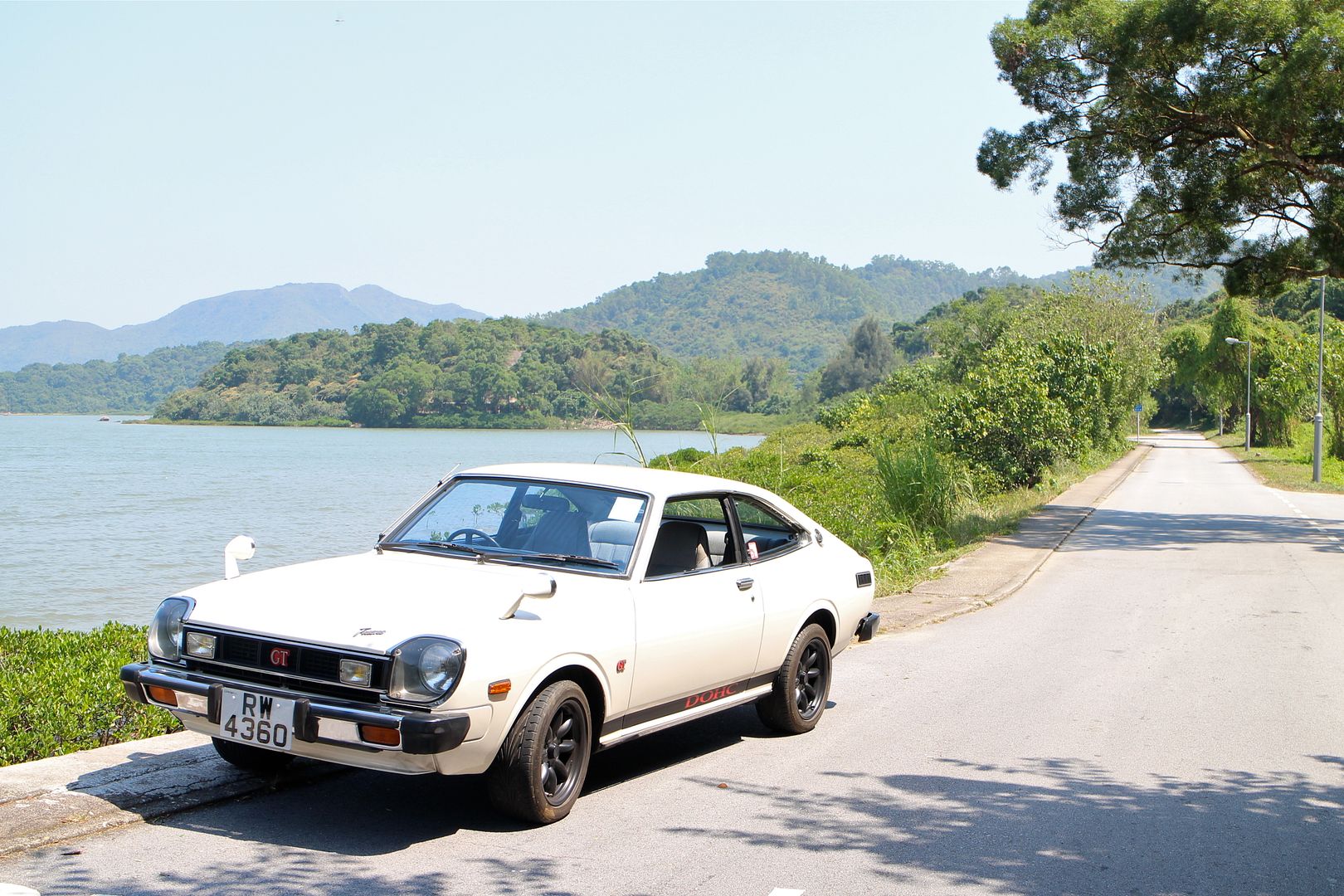 That's China in the background...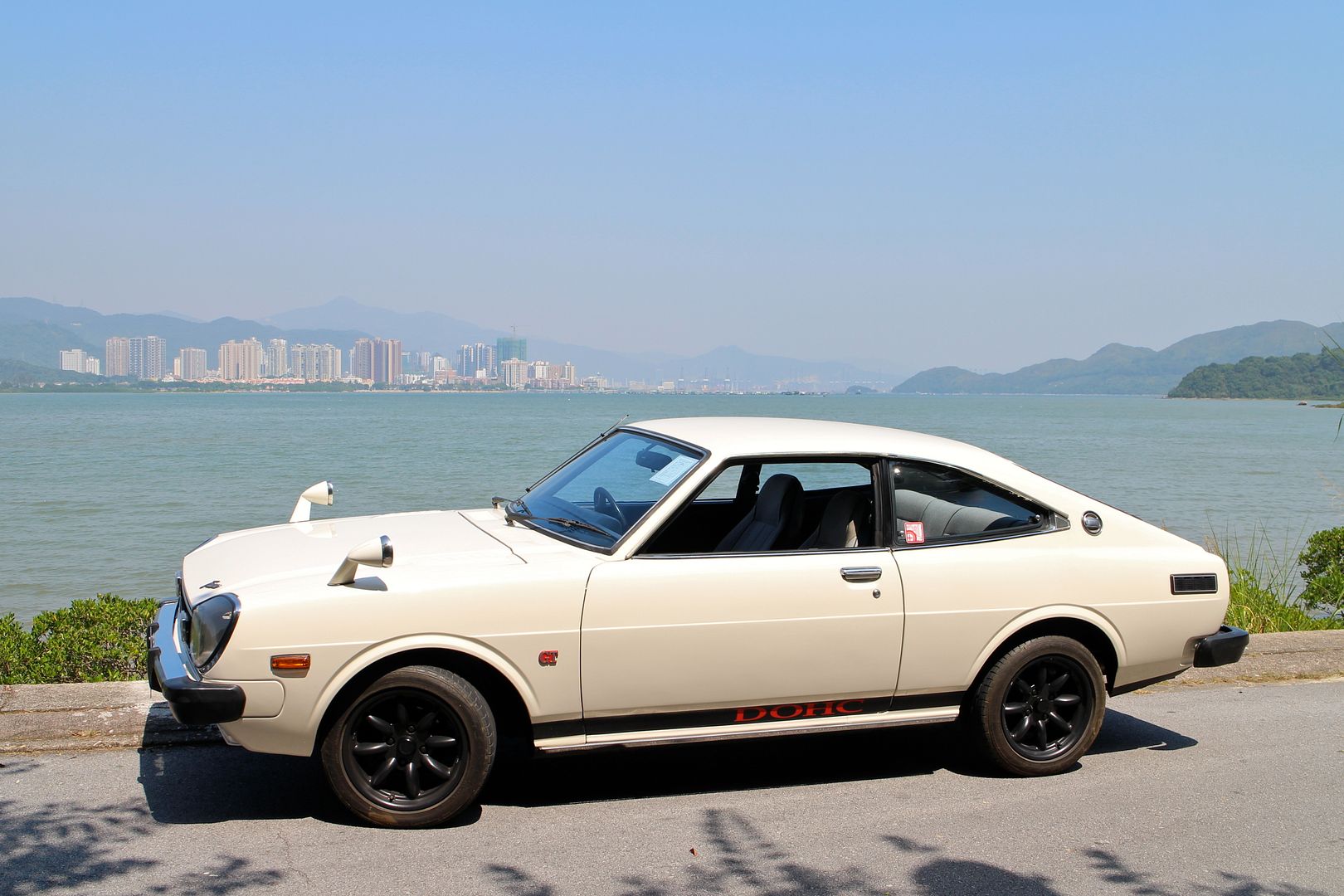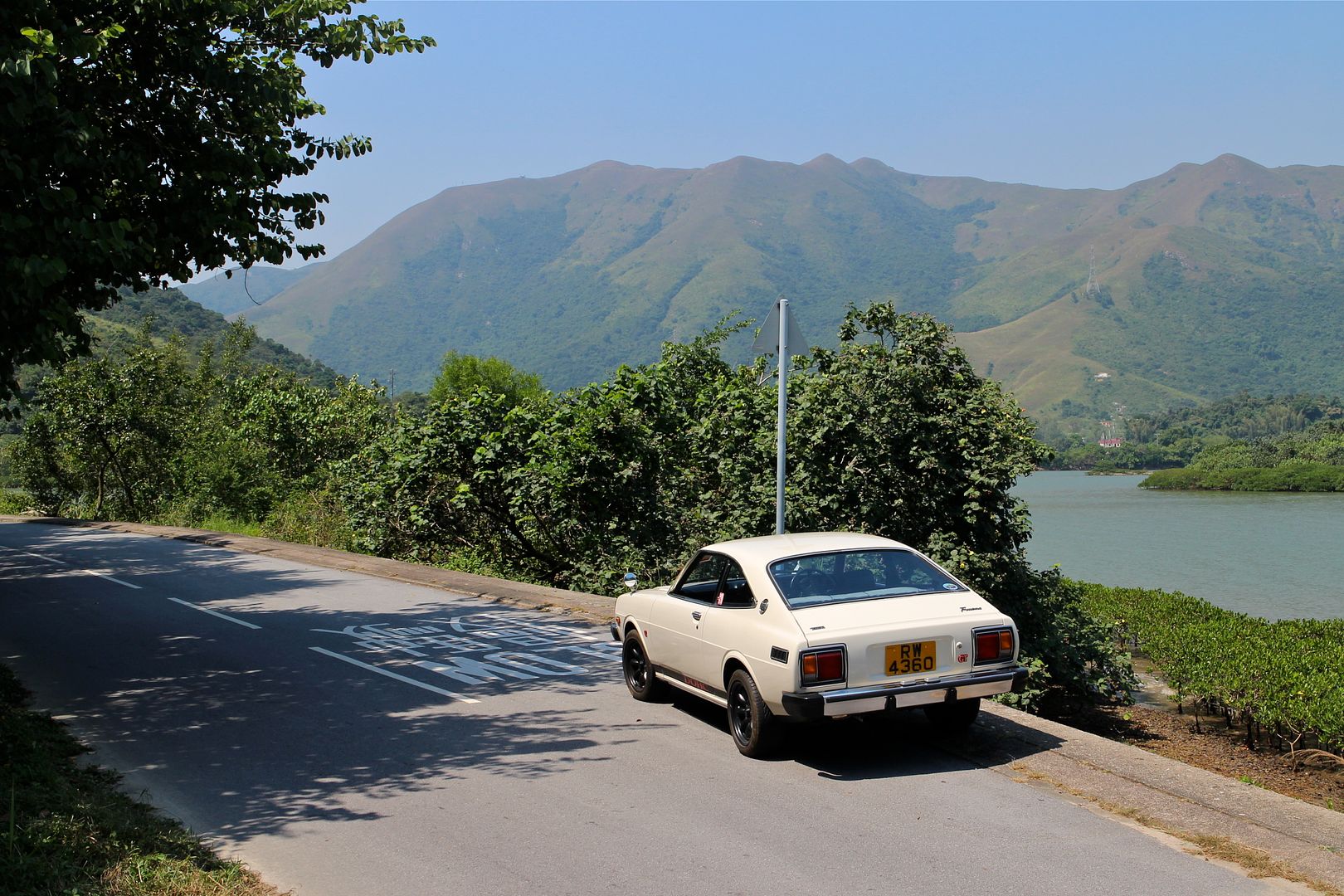 I'm falling more and more in love with this little beast! Especially that lovely 2T-GEU engine is just such a joy. With it's EFi it's so easy to live with when just cruisin' through town, but then it's
ohh soo much
fun when blasting down a tight winding road. It really wakes up above 4000 rpm, and that classic DOHC music accompanied by the rasp from the 4-branch manifold and stainless steel sports exhaust is super addictive!! Luckily the sleek 5-speed makes an easy task of keeping it on cam all the time.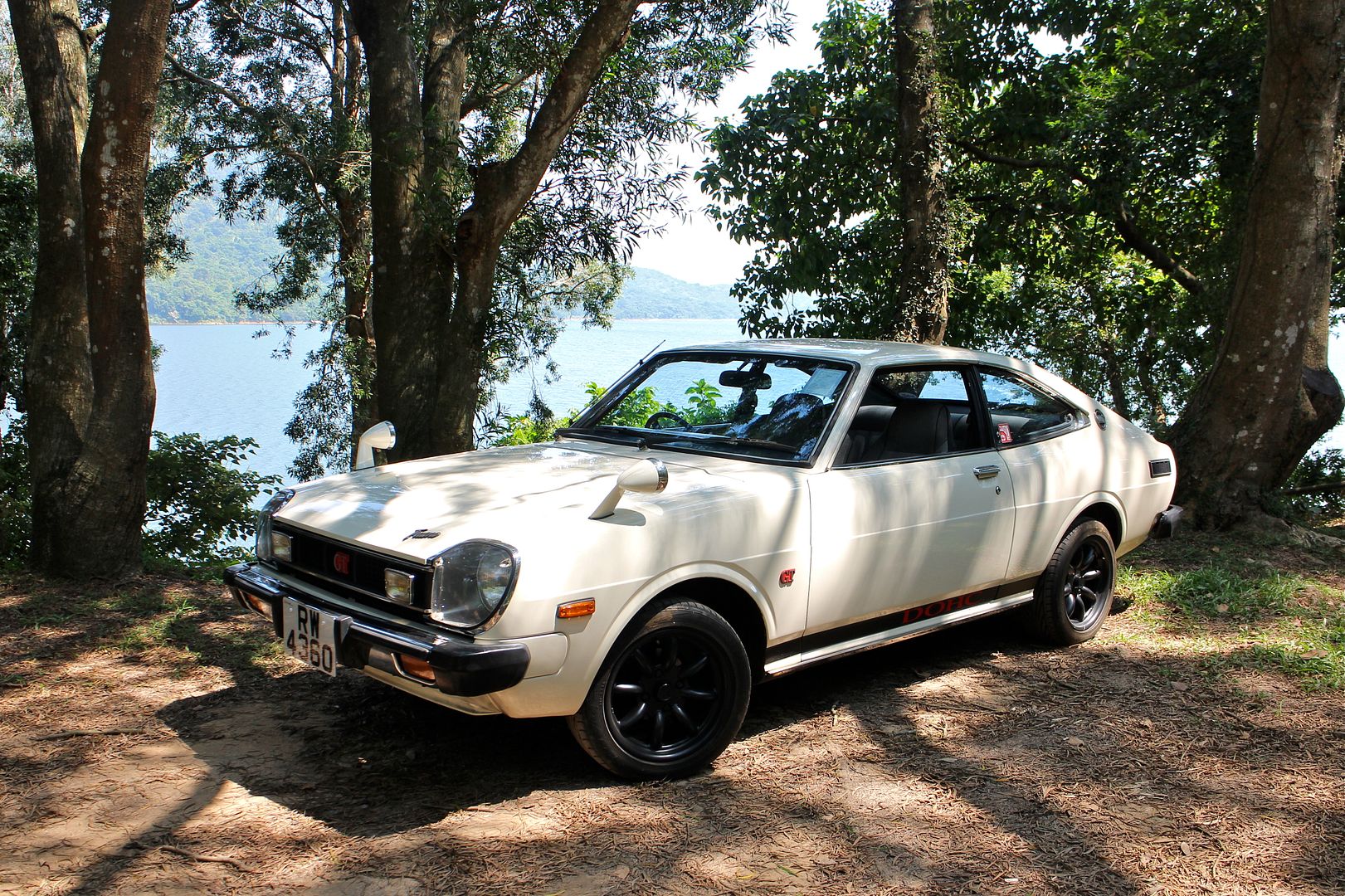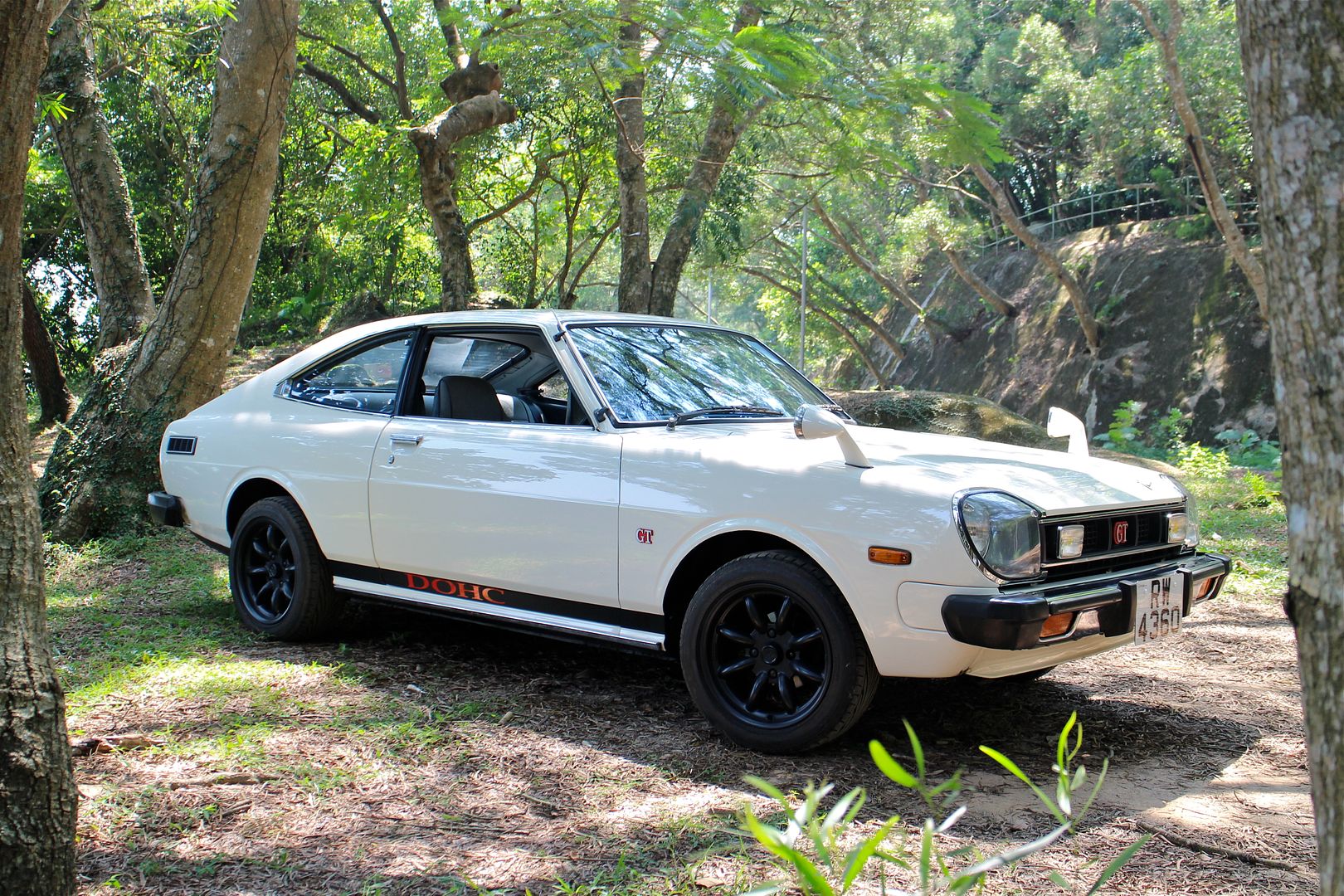 The front suspension on the Trueno is great, and I actually find the steering more responsive and inspiring than I did on the few 1st gen. Celicas I have driven. However I must confess that the rear end is perhaps a little less impressive. I guess I can't really expect miracles from a live axle, but it's certainly far from as stable as the BMW 2002's that I'm used to. I mean on smooth roads the Trueno is great, but if you hit a couple of bumps mid-corner it does get rather unstable. I found that it helps if you have the confidence to just keep your right foot planted, but it's still and area I'd like to improve a little. Now I've already said that I want to lower the car a little, but I'll definitely also be looking to exchange the current standard oil shock absorbers with some quality gas dampers. Any ideas who produces parts for the Trueno? Would Bilstein do dampers for it? If not, who else...? The search for parts is on...