I stumbled upon this site through a link on Ratsun so I decided to join. Anyhow; my name is Cliff located here in Sunny San Diego.
I'm a proud owner of a 72' Datsun 510 wagon.
History: Got it from a childhood friend for my birthday
,towed it down here via Uhaul, it has been sitting in the cold in the Bay area for over 2 something yrs and has not been driven. She's in the process of getting all tuned up with her 51,000 original miles L16, but am learning as I go. I used to have a 71' 2 door in high school, but it always ran good for some reason until I got my gf prego and had to sell her
...oh well.
I just want to pick up new/used parts for my project build, I want to eventually swap to an L20b with a pair od DCOE's. I want a built up L20b like the one Troy Ermish/or Rebello's and make completly street...and of course my suspension. So there we go.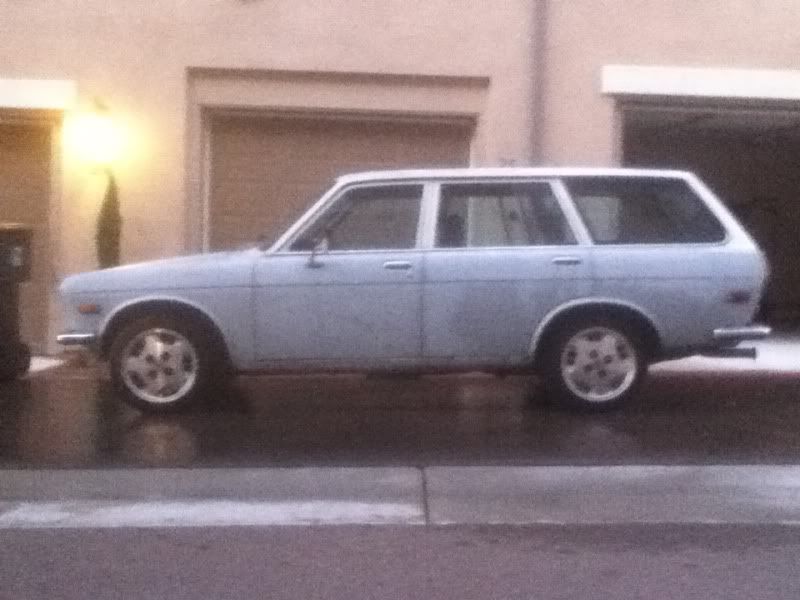 My 1st whip