Now, I don't claim to know much about head units, but the way I see it is that good speakers and amps are what makes the car. So, why buy a fancy looking head unit that someone can steal out of an easy to break into a Nostalgic car? So, here is the solution: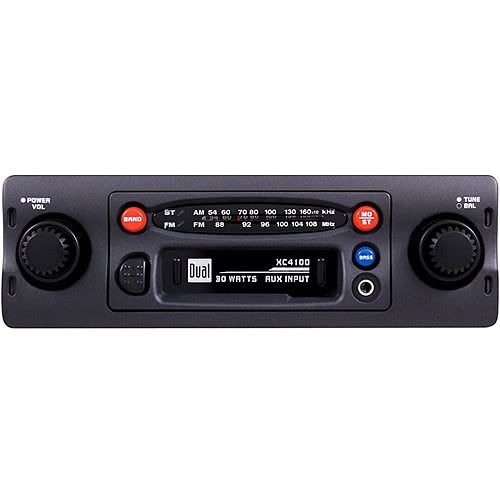 http://www.walmart.com/ip/Dual-30-Watt- ... e/11973975
Now, it may look ugly, but that is the point. Who the hell would want to steal it? You can hide speakers behind a door grill so no one sees how good they are but a head unit is more obvious. Amplifiers can be hidden anywhere. Plus, if you were a thief and saw this head unit in a Nostalgic car, would you bother to break in? If most people are like me and listen to an iPod 90% of the time, then this is perfect because of the 3.5mm jack in front for the iPod. What else do you NEED in a head unit, not WANT?
ZERO threat someone will break in for your $28 stereo head unit