certain parts may have been chromed or given a zinc coating.
mind you, I cleaned my wheel caps with some kitten number 2 and a dremel buffing pad. the number 2 has a cutting substance in it, cleaned them right up, then I polished them with a fresh buffing pad and some car polish.
before:
after: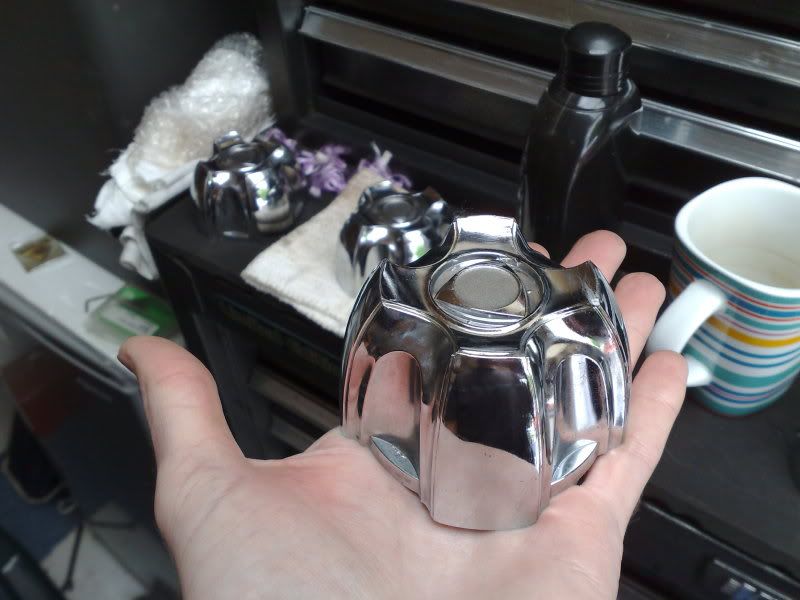 _________________
occasional blog:
http://ewokracing.tumblr.com
Brought to you by me as I search Alta Vista for Geocities webpages using Netscape Navigator while listening to Jam & Spoon.