Hi there, recently joined up and someone was asking for pics of my Mk1 Fiesta so thought I'd post up what I have atm.
I am fully aware that 'this thread is useless without pics' but I cant access my photobucket from work so will upload them when I get home unkless I can find sum aleady on another forum! If I didnt do this now I'd never do it.
Daily Drive - 1999 Nissan 200sx S14a (UK Touring model)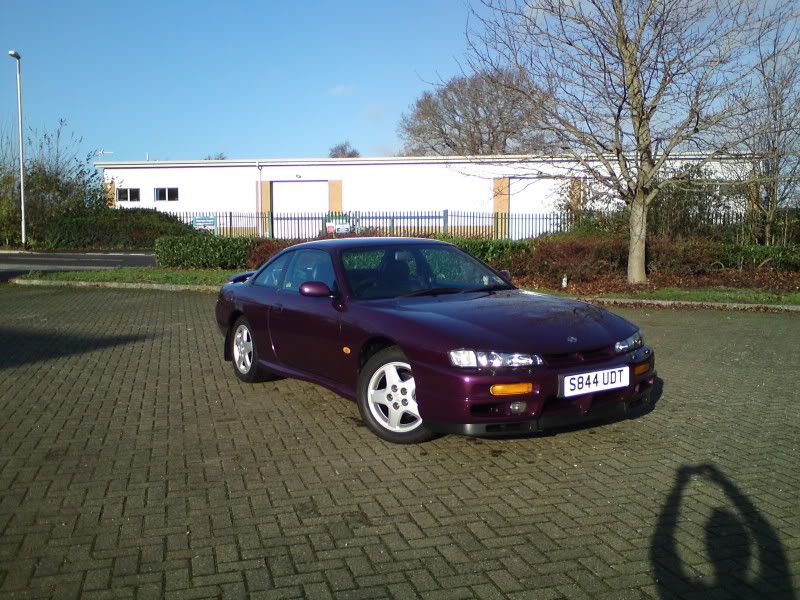 Dyno'd today - Standard 200.8 bhp - V.reliable healthy engine it seems.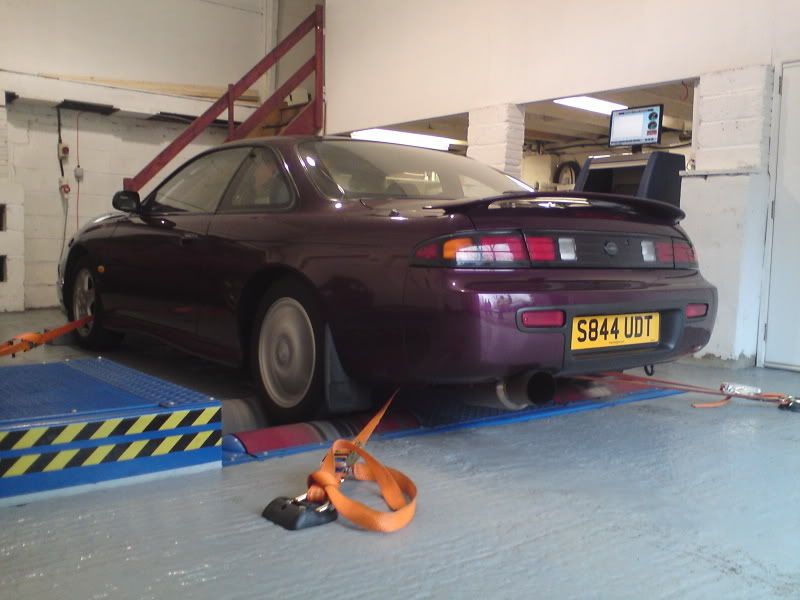 Standard apart from Blitz Nur Spec-R Catback system. Plans for a set of wheels and FMIC and thats it as I have other goals in mind and dont want to waste my money.
Current Project - 1982 Mk1 XR2 Fiesta. + My mates which soon became a donor car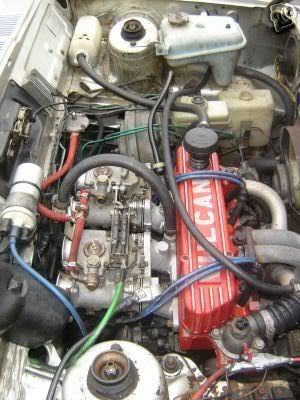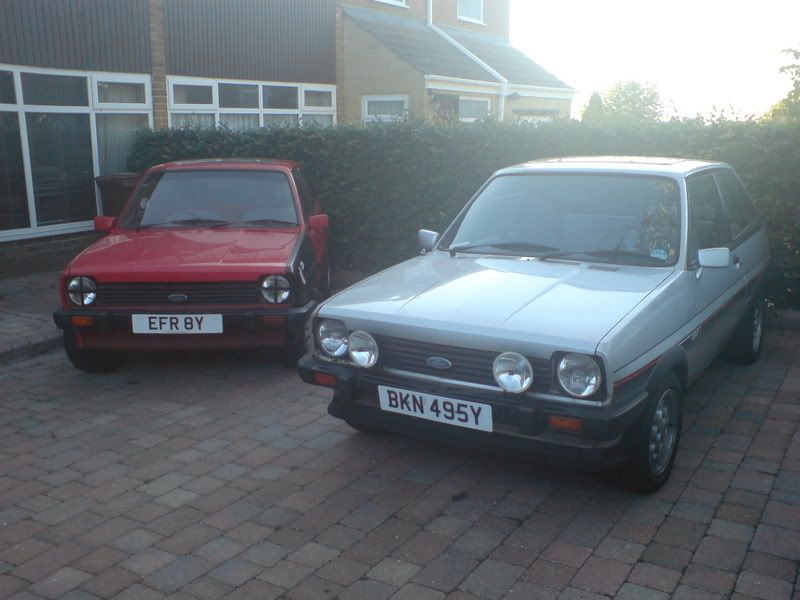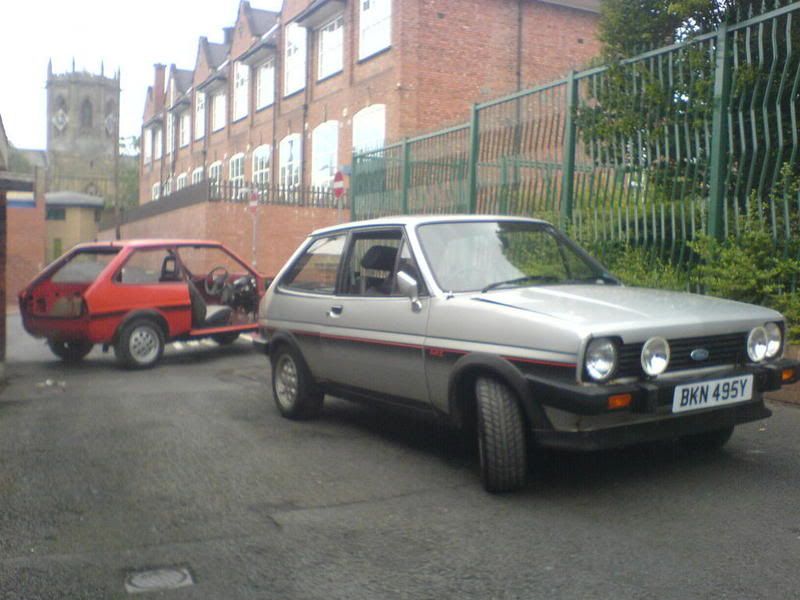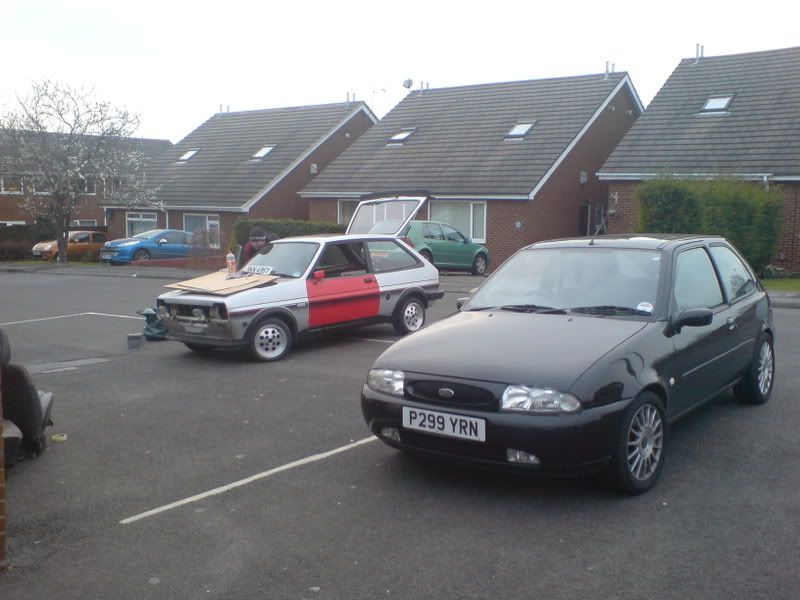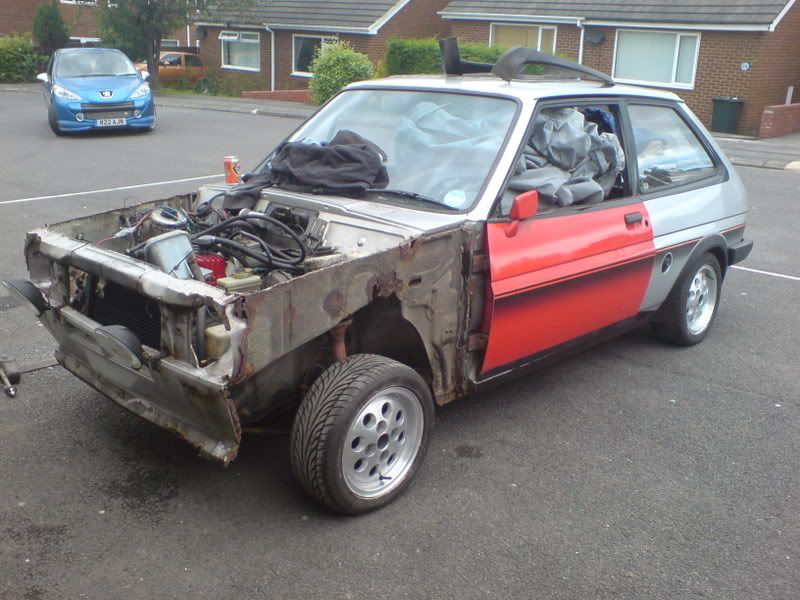 No Newer recent pics - newest there is about a yr ago. Need to finish off the welding now ready for paint.
Owned it about 4yrs now but have recently moved away and looking to buy a house so it's sat in a lockup 400 miles away awaiting my new place with my own garage!
Engine Spec:
-Rebored Block to +0.090" Giving approx 1690cc with a 0.003" skirt clearence.
-Forged Pistons with M/C Pockets to 0.180" Deep
-Crank Shaft ground to +0.010 (Big end) -Barings = VPM91142 & VPR819 VP2 Material
-1 Kent KC 244 Camshaft with followers
-big valve head with 1.625 inlet & 1.320 Exhaust with Kent VS 7 Springs and valve caps & Lead free inserts (runs on Shell Optimax)
-high pressure oil pump, 20PSI oil switch,
-Lightened flywheel, EBC clutch kit
full balance = crank, rods, pistons, flywheel, clutch, 8 ARP 2000 Competition Big end bolts. Competition 4-2-1 manifold and exhaust, Webber twin 40 carbs with, lumenition power pack (optronic), aldon dizzy, magnecor KV85 leads, NGK plug set, facet fuel pump, filter king regulator, electrical cut off switch, cooling system (pressurised). Rebuilt 4 speed gearbox with viscous lsd
Little Pocket Rocket to be honest. Great out on a nice day round the country lanes or a track!
Previous Daily drive - 1996 Ford Fiesta Mk4. Fitted with a 1.7 Ford Puma engine. Lovely nippy little thing. Now for sale.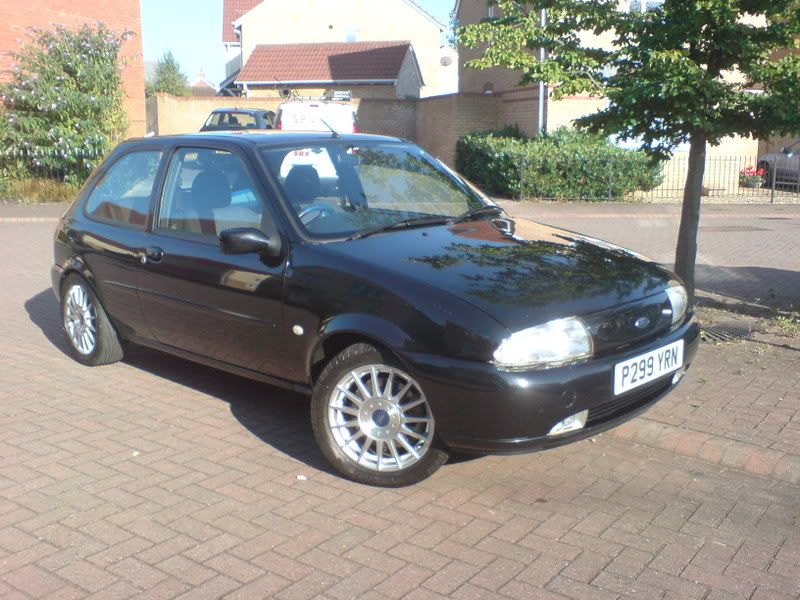 Just sold this little gem. 1987 Volvo 360 Saloon 2.0 GLT. Quite rare in saloon form. 60k miles and it drives like new.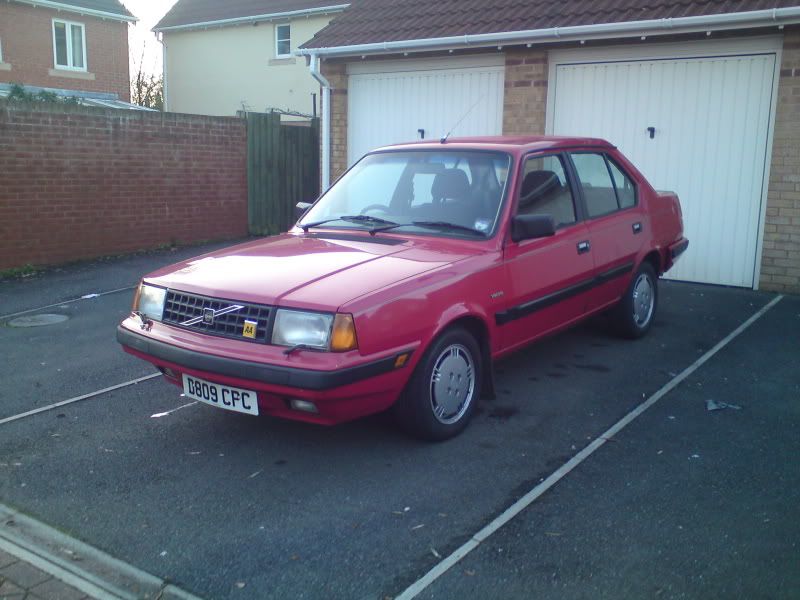 2001 Ford Racing Puma Ltd Ed. No.471 of 500. Fantastic FWD car. handles great. Bought as a repair job as I didnt want to see it go for scrap and recently sold it to a friend I see regularly, but he's crashed it, twice! Eurgh!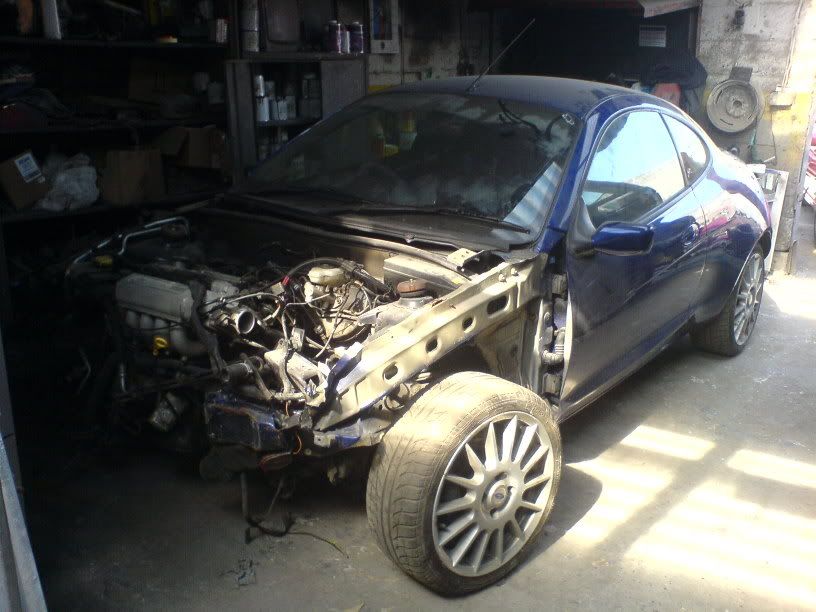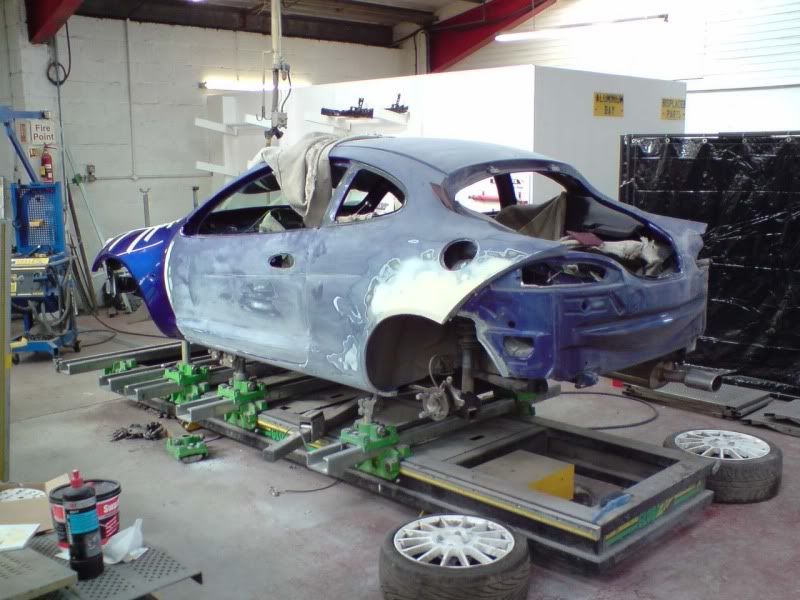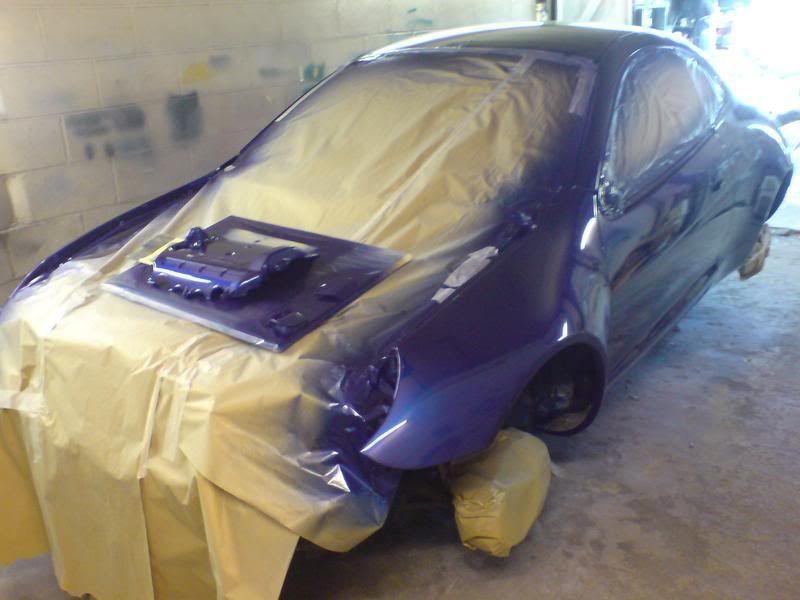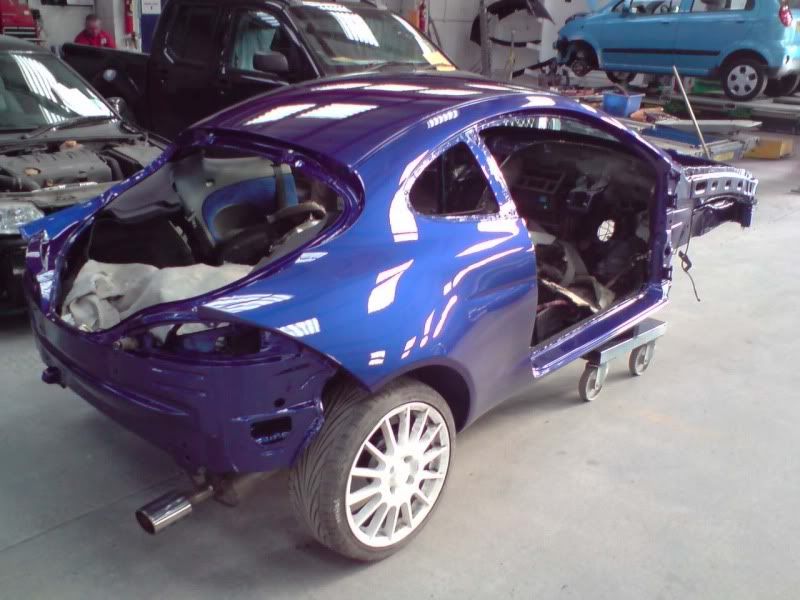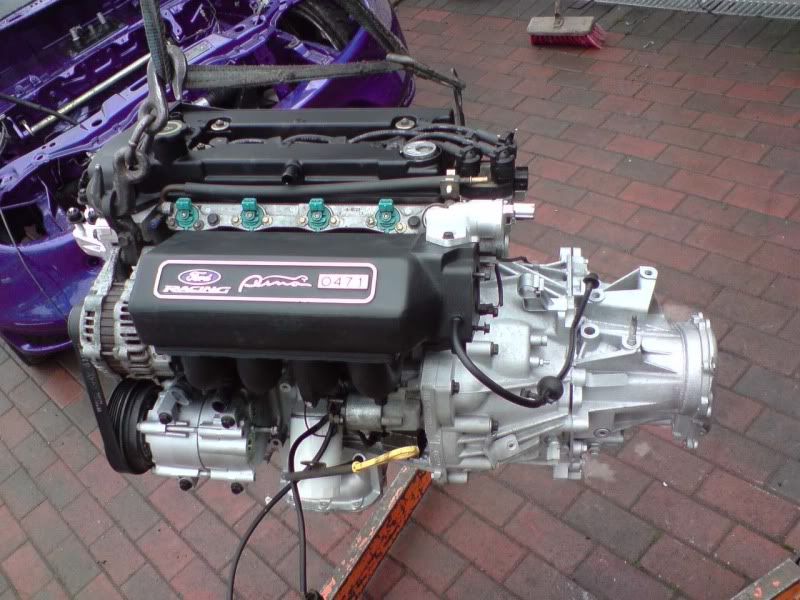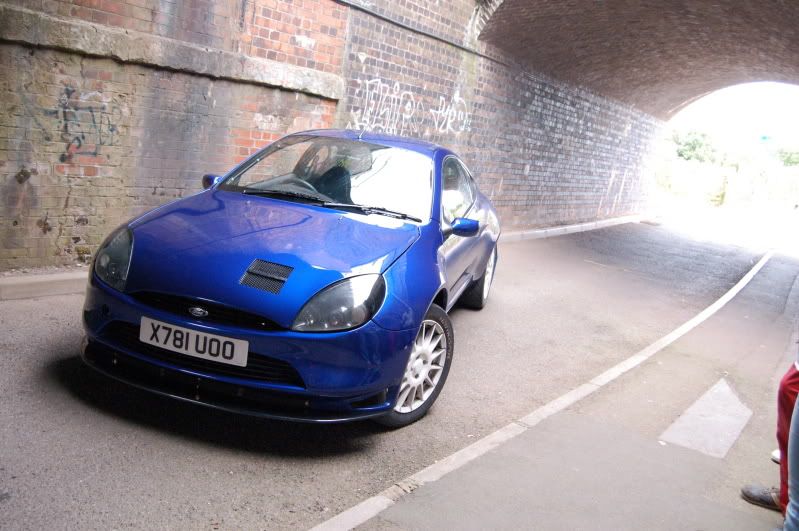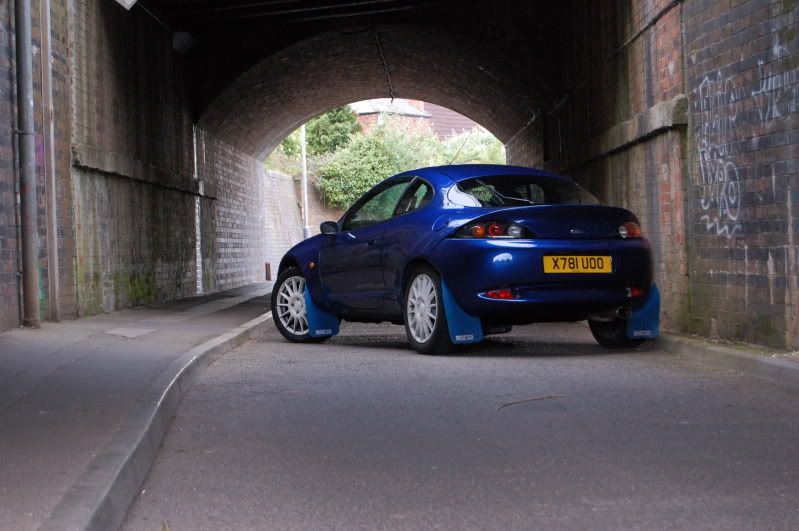 But all that fades into the background right now. I have plans to import a KGC10 GTR 'Clone'. Still need to get afew things sorted but trying to get as much info as possible together prior to jumping in and getting some part of it very wrong. For a start I need to clear some space for it...