Hello fellow jnc lovers... I am wondering if anyone knows -if anybody has -or even knows if it would even work -putting wheels on a 5-lug 1991 camry/crown -like these mitsubishi starion wheels... would they fit???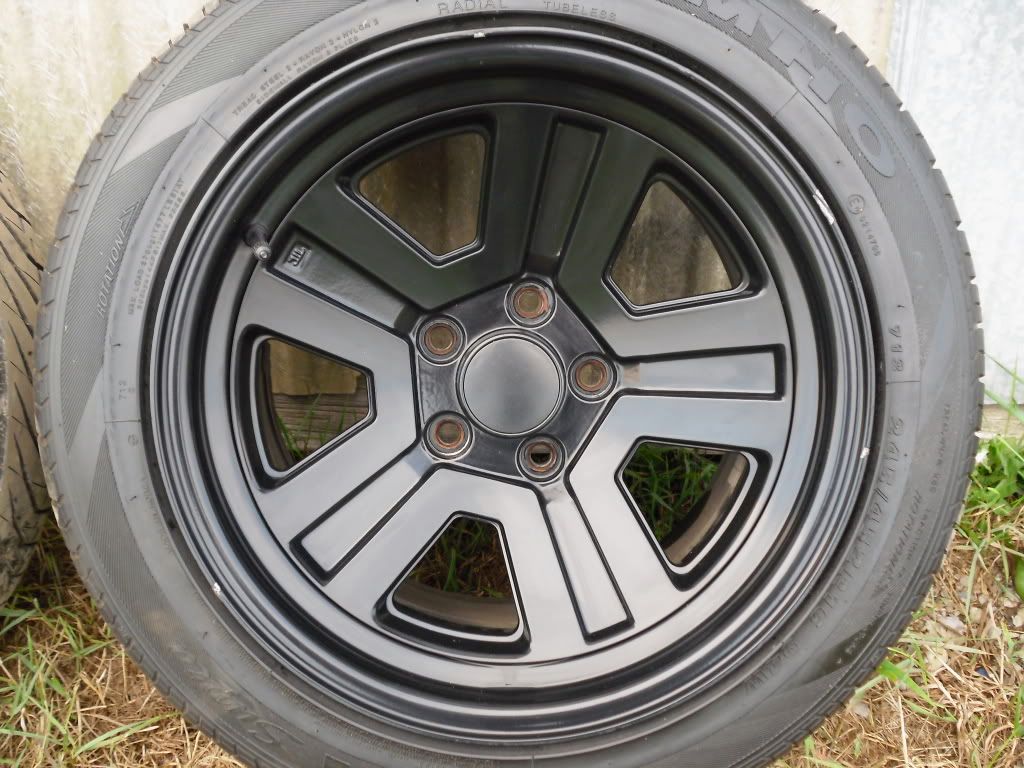 if correct -they do share the 5x4.5 bolt pattern -yes? -yet i am wondering about the offset -and i do know they are intended for rwd -and a 1991 cam/crown is frd -and camber -stress all that -yet am just curios -if anybody has seen these on a 91 -and if not -likes doing some math and is a wiz etc. -and likes to share
and would beable to tell me if they'd fit...
i'd also like to know ov all manufacture [yet stock] [even steel] that have that pattern which i could use -or are known to work???
i would be extremely grateful for any leads in this... always want to up my wheel tire combo -with junkyard finds...
sometimes i think about just getting some adapters and going crazy -picking some crazy combo...
yet i am sure a set would still be more than a set ov wheels that would work... -i really onlt want to go to 15 -might consider 16's -i do want to do a tire stretch -and keep the tread to a minimum -not looking for handling gains -solely for driving like grandma -around town
if someones knows ov a chart -where someone has taken the time to write down all car makes and the models etc. whom share the same bolt pattern -or at least just put the order ov the desciption in bolt pattern order -that'd be like WOW
- and i'd want to know where to find such a thing...
thanx all - cheers