After a long day of walking, I return to the hotel and crash.
First light the next day, I still had 4hrs to kill before having to catch the airport bus. So it's back pounding the pavement again. Many main roads in Tokyo are closed on a Sunday, and they become pedestrian malls. This is in East Shinjuku, and I know Ginza does the same on a Sunday.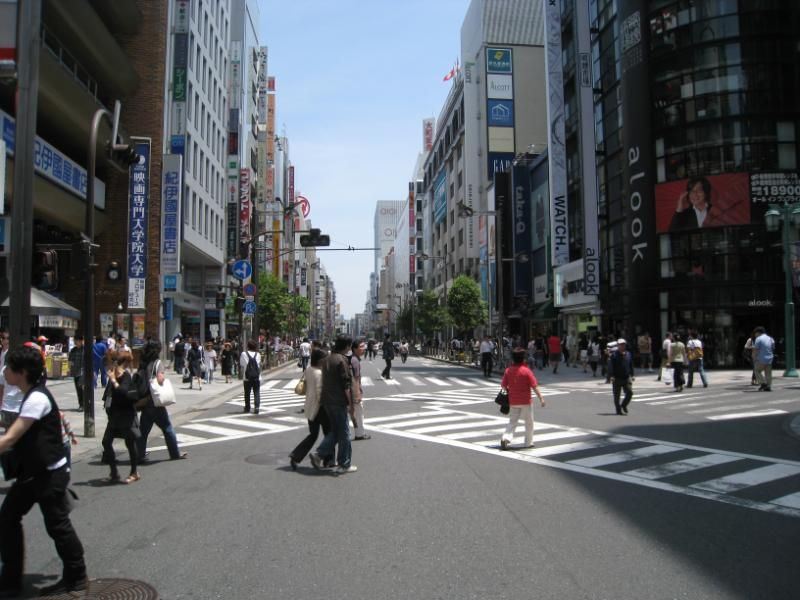 But now we're on our way to Tokyo station, no less, right in the heart of the whole city. This, spotted on an area map at Tokyo stn. Overheard in a bar: "So, where you you work?"
Straight off the bat, you can see the difference to the areas that we've hung out in so far. Tokyo district is the downtown or financial district, it's where all the big banks and law and accounting firm HQs are. On a weekend, it's pretty quiet, but there's still ppl around. Many Tokyoites love to come to this part of town on a weekend to escape the crowds.
Being the financial district, all the stores and restaurants here are quite nice and upscale, so it's a nice weekend chillout thing to do if you can afford it.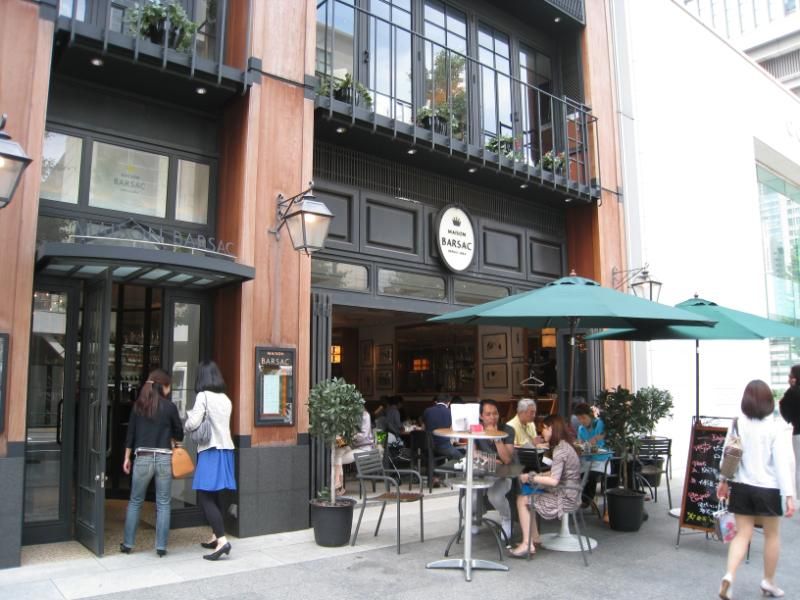 Sidewalks are pretty wide, all really nice. I've been here during the work week, and during the 9-5 it's pretty quiet.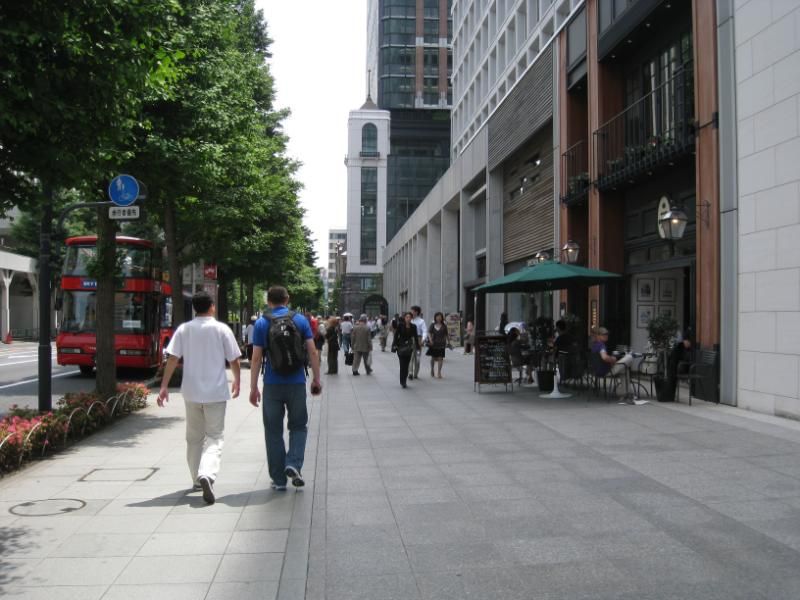 Lunch is the first order of the day, and after all the fried food we've been having, I try something healthy. During the working week, most Japanese like to have a proper, sit-down lunch, so there are always lots of good lunch restaurants near offices, that will do something like this for Y1000. This was Y980 (about $10) and includes everything including a little dessert. And the places that serve lunch to officeworkers have to be efficient because most ppl take maybe only 40mins for lunch, so the food comes out almost straight away.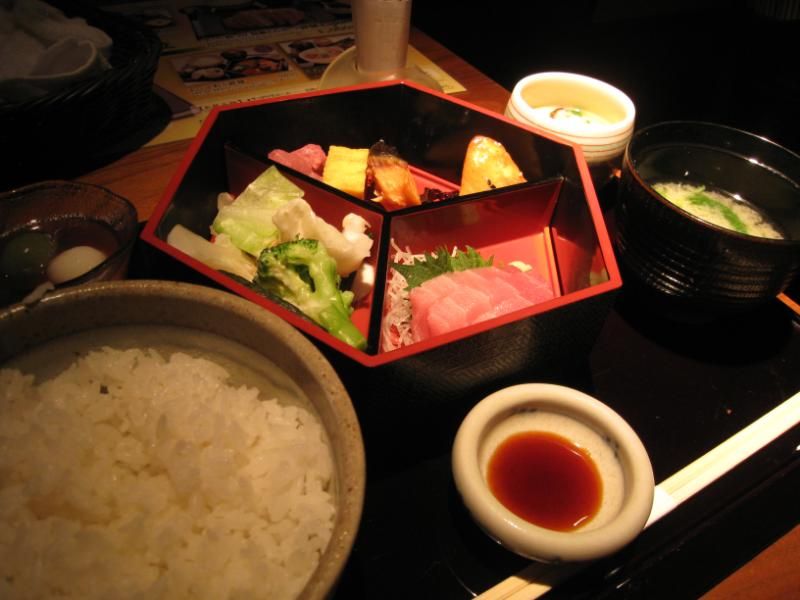 (Nice Crown station wagon) now I'm on the hunt for the Tomica shop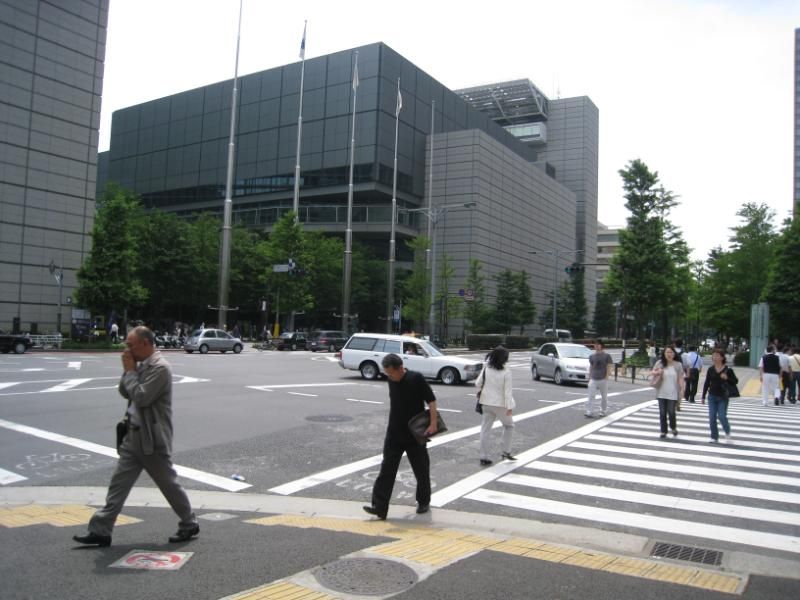 I know it's meant to be on top of the Tokyo station, but since it's so huge, it covers 4 blocks. Takes a while to walk all the way around it. The offices around here really are upscale, lovely landscaping and archutecture.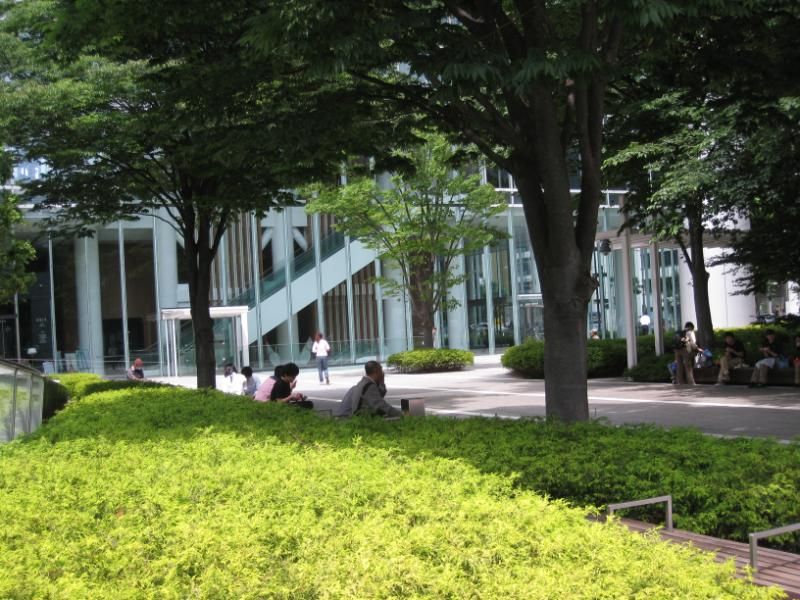 With fancy patisseries and cafes on the bottom floors. Notwithstanding the fact that Japan is having hard economic times, this remind you that it's still a very, very wealthy country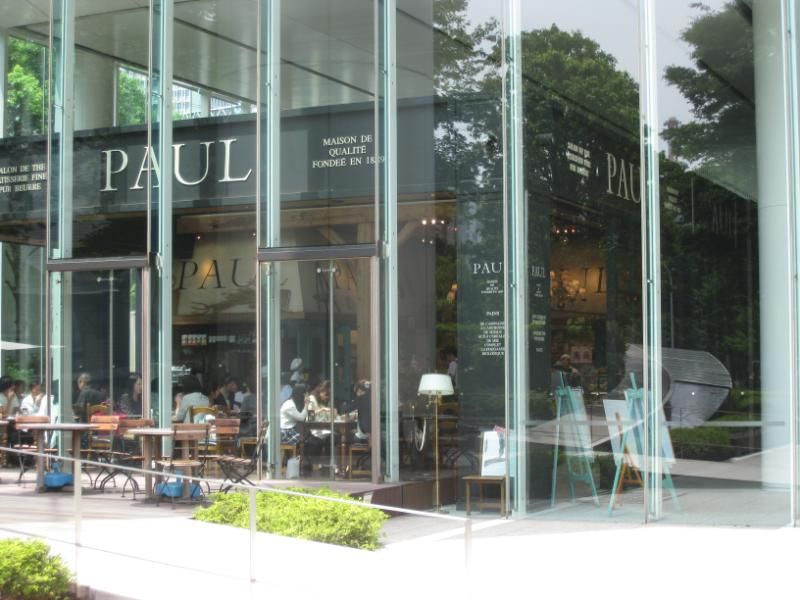 Finally I find it! The Tomica shop is in the "1st Avenue" shopping centre, but nobody I asked knew where that was. That's because it IS Tokyo station, it's one of those tunnel shopping centres right next to the platforms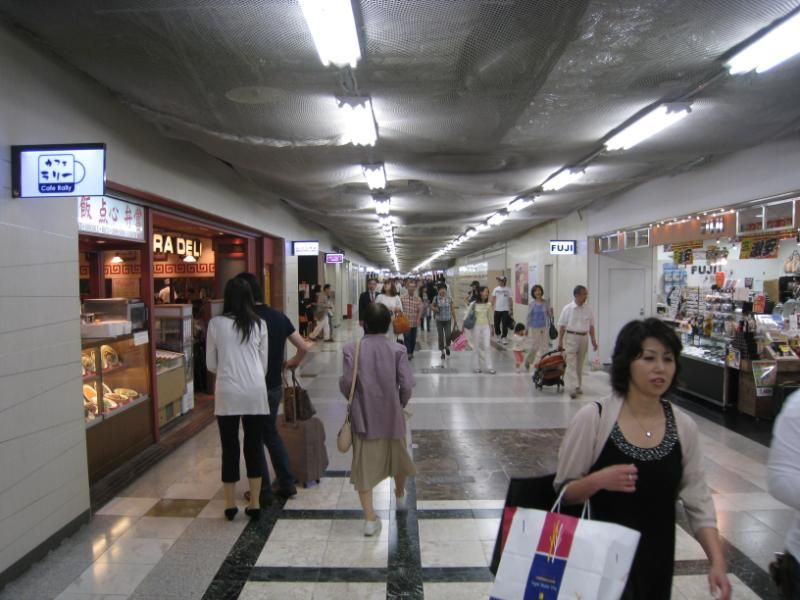 Eventually I find a pocket of toy stores...so odd to find toy shops in a train station, but that's where ppl hang out and pass thru. No shortage of kids dragging their parents around here. I guess this is a lot more convenient than say the Venus Fort, which has a kids section of shops that is really struggling for business.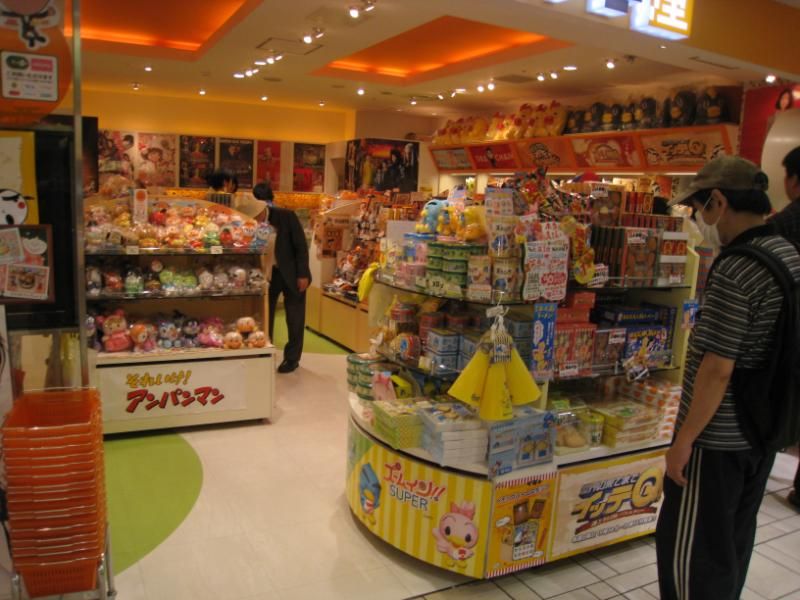 The Tomica Shop. It's not huge, after all it's in a train station.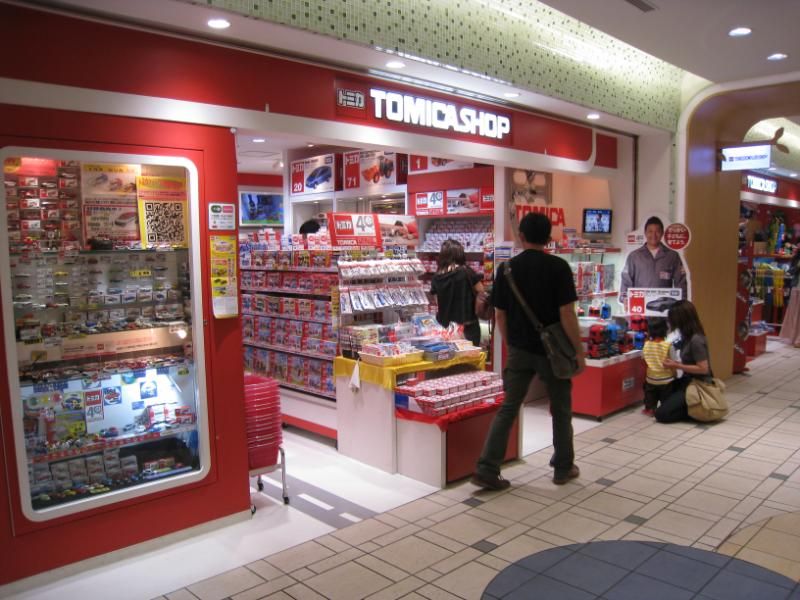 Generally any JDM toy shop wil have a display of this size, and they all usually offer the same models, no matter where you go. The difference is that the Tomica shop has 8 of these displays with different models, and also a section for the Vintage models too. So you get much more choice by going direct to the source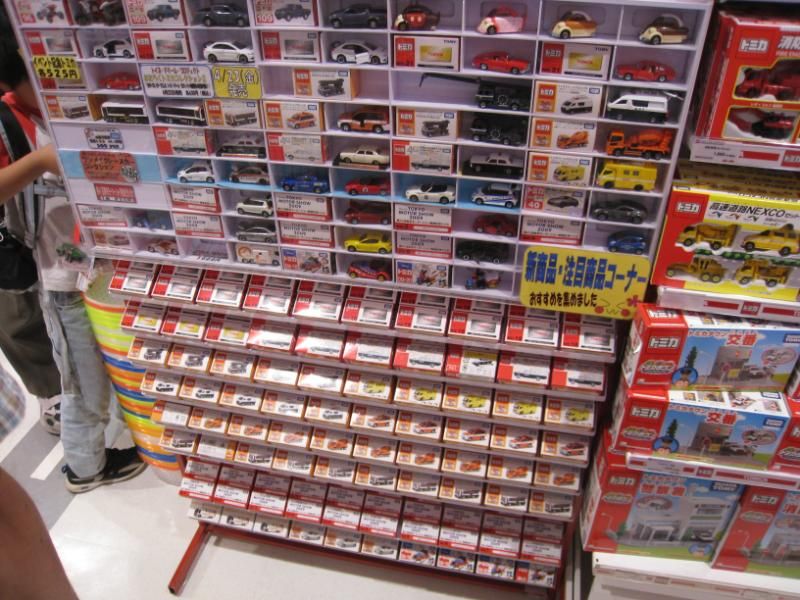 An eclectic selection: Luce taxi (and Isuzu Gemini)!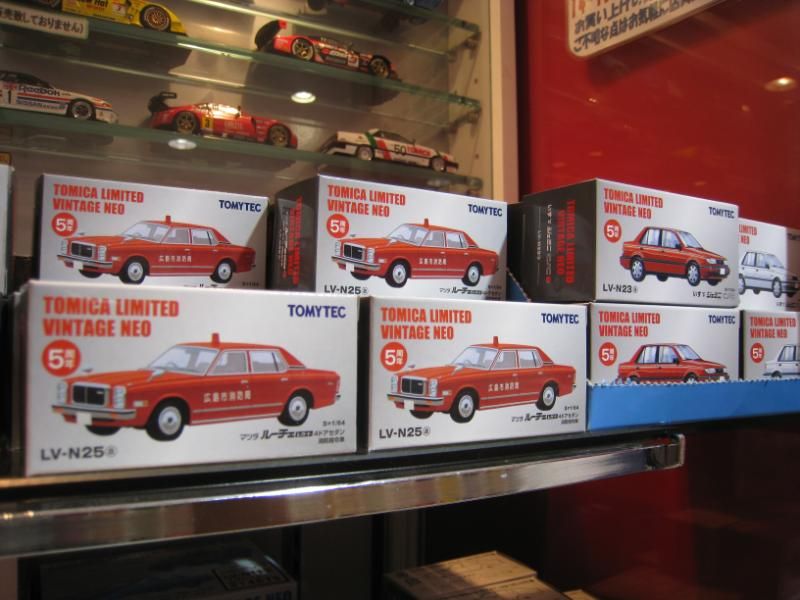 Violet 140J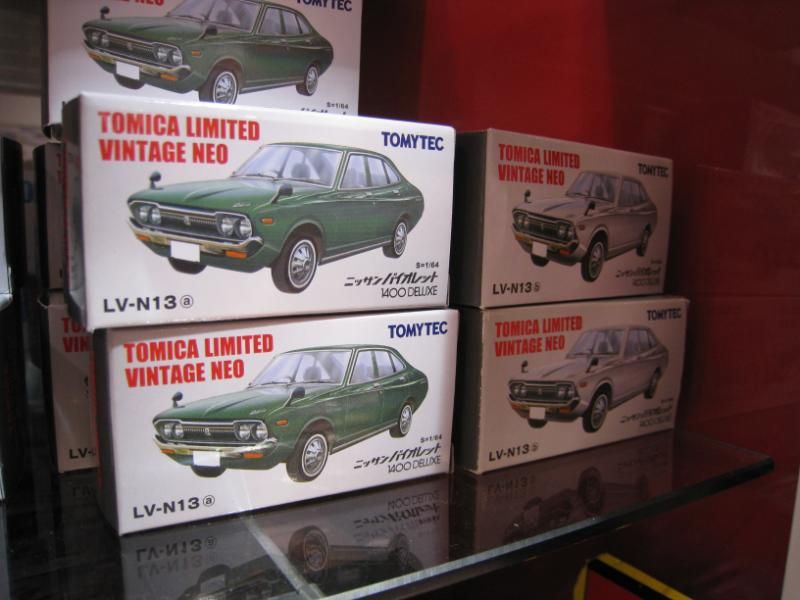 Plus lots of other Tomica mechandise, like shoes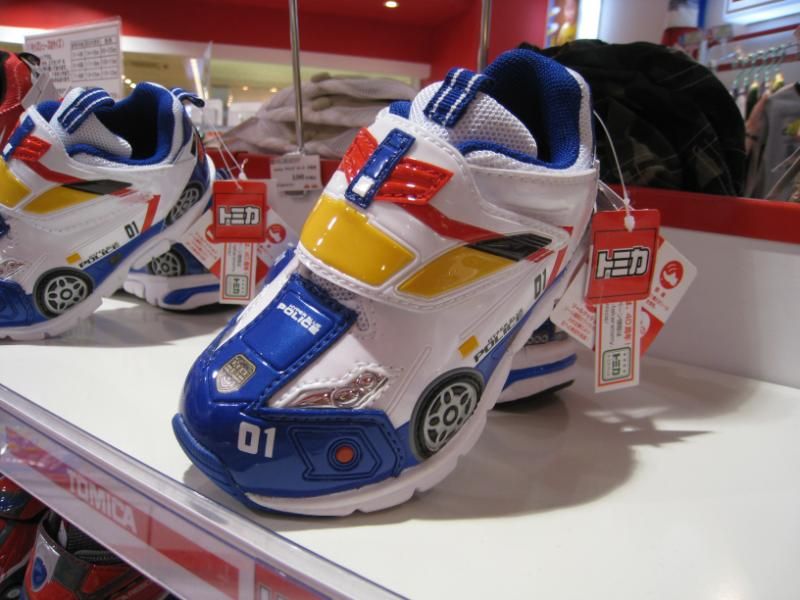 _________________
datsunfreak wrote:
No Kev, you are eating a duck fetus.