Thanks for the comments everybody!
LoRollins, she's so close to moving under her own power, it's driving me crazy! I forgot to upload a pic of the Hakosuka thermostat in the Bellett housing, but I did actually take a photo before I filled the whole thing with coolant. As you can see, it's pretty much a perfect fit.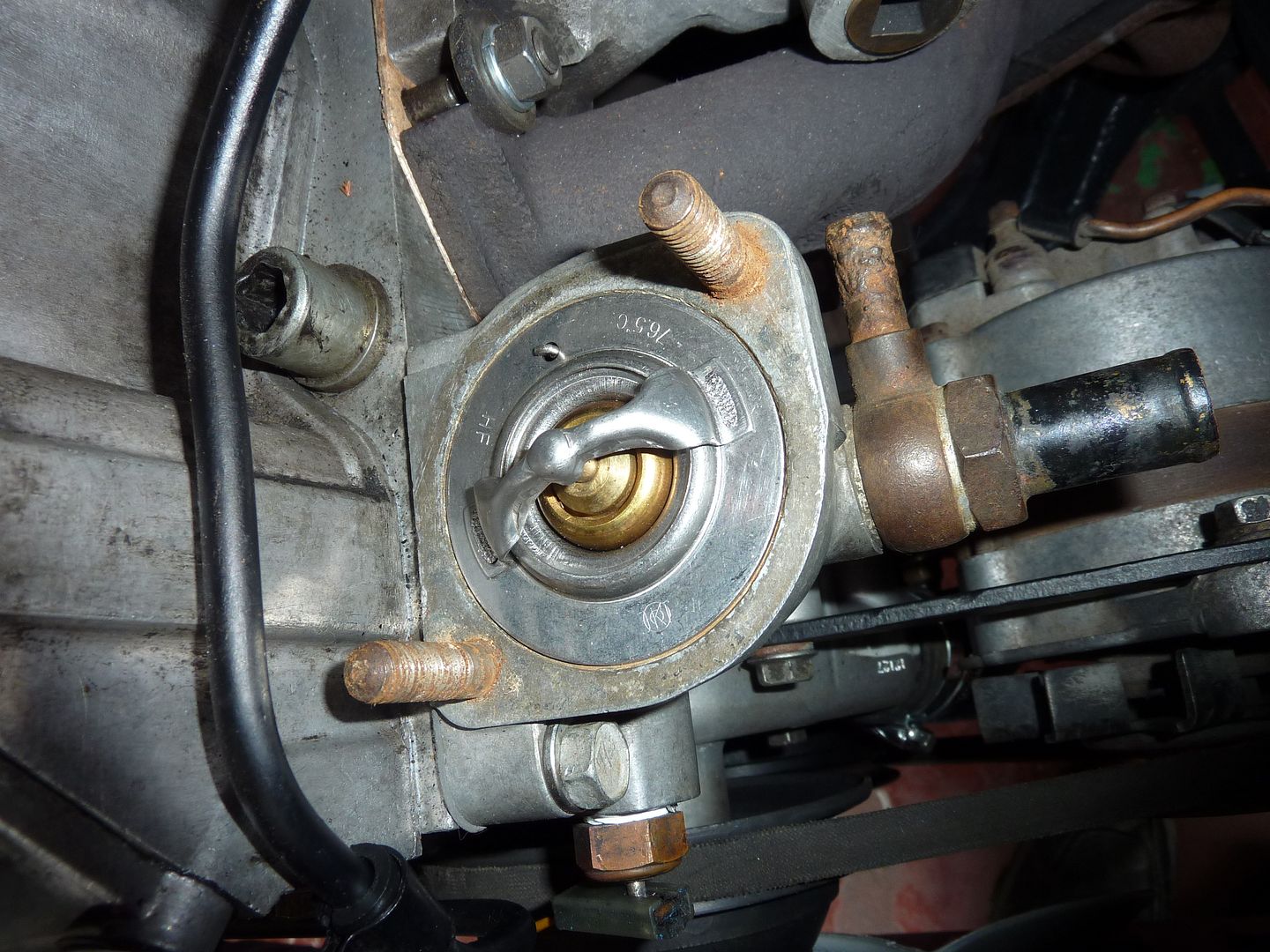 Tj75gc, the ignition switch is definitely similar to an S30 switch, but those switches tend to sell for about 60 dollars here, which is a bit pricey for my blood. The switch I picked up only cost me about 12 dollars, so I wasn't risking a whole lot. I put some pictures down below of how it worked out!
Darkstrike, thank you for the birthday wishes! The Bellett is indeed going back to the States when she gets mobile. I'm not even going to register it here first. Once in the states, everything will get a solid once over, then we plan on loading up with a ton of spare parts and tools and then going for a cross country road trip in the old girl!
As for the Life, well, she never sold. So, I put her back into daily driver duty and she just continues to plug away, refusing to give up. I respect a car as resilient as that one, so I'll probably send her back to the States at the same time as the Bellett and give her a proper restore there.
As Darkstrike mentioned, I had a birthday this past weekend! I had zero plans and told my wife not to do anything too crazy for me, but, unbeknownst to me, she was working quietly behind the scenes to get one of my good friends in Tokyo to come down to visit. Normally, that would be awesome enough, but he brought a buddy of his and they both rode their Harleys down! To make it all even crazier, it was pouring rain that day!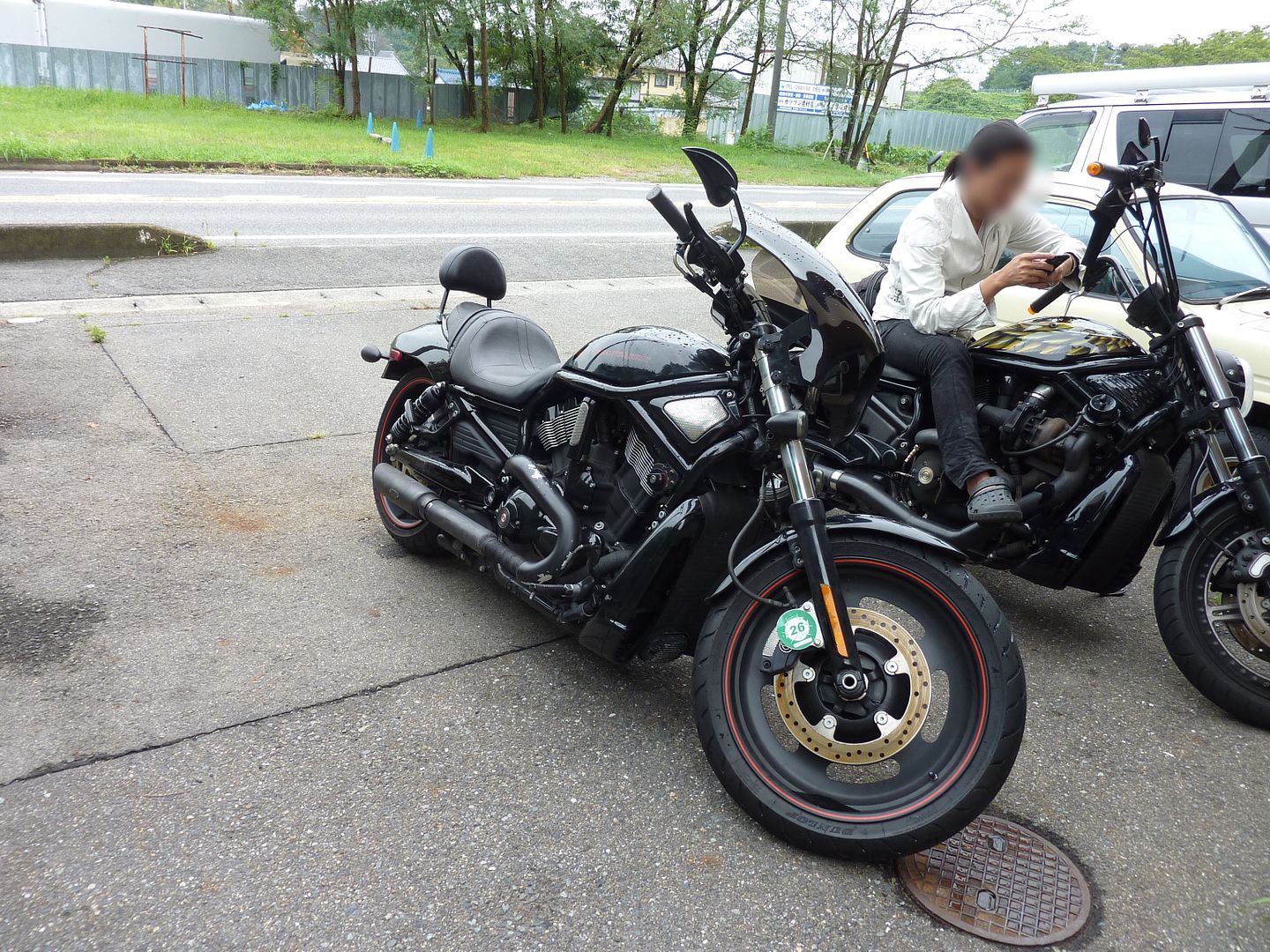 That's my buddy's bike in the foreground and his buddy that rode down with him in the background. My buddy's bike is a 2008 Harley Davidson VRod, lightly breathed on to make a mind boggling 120 horsepower to the wheel!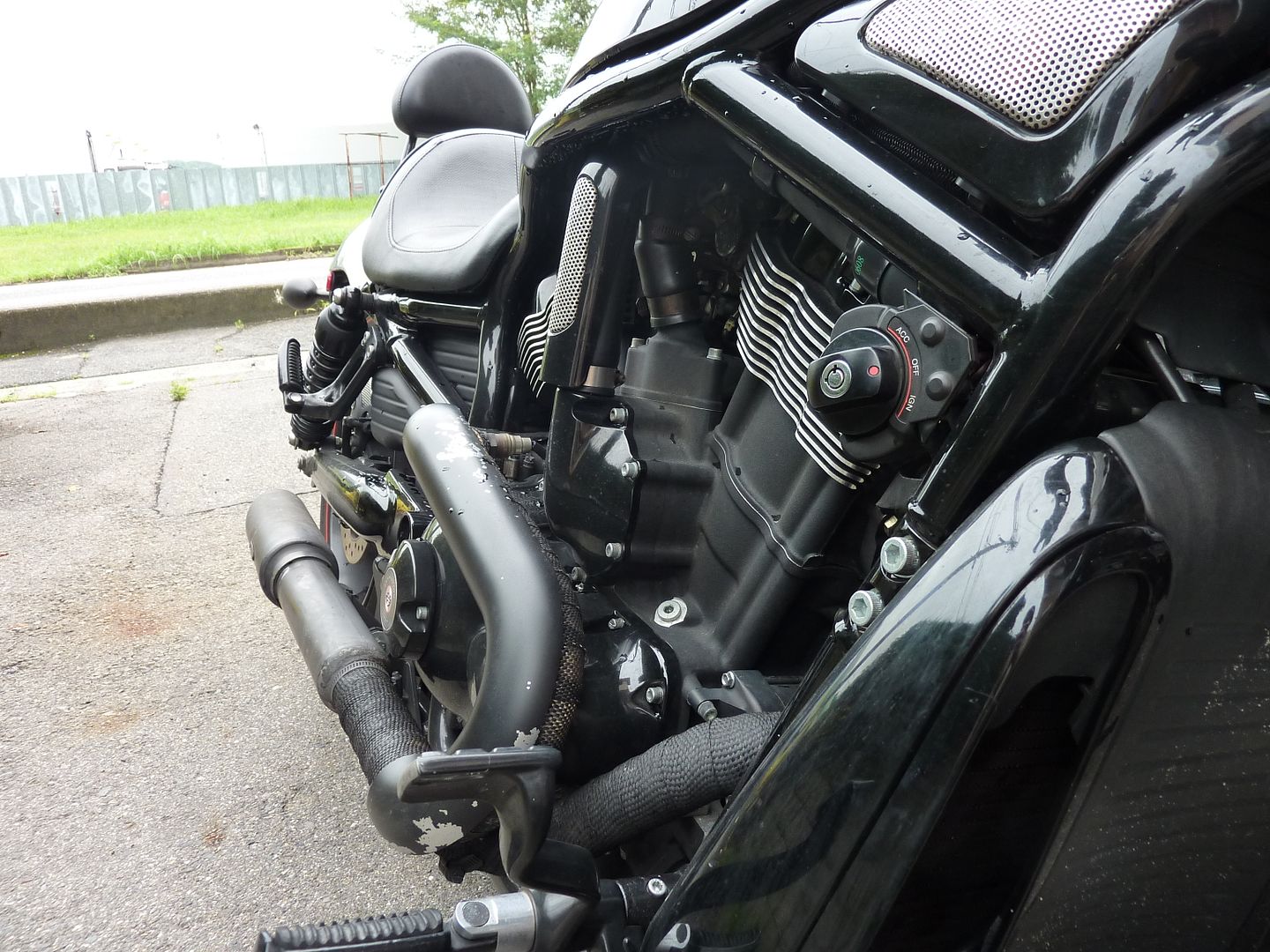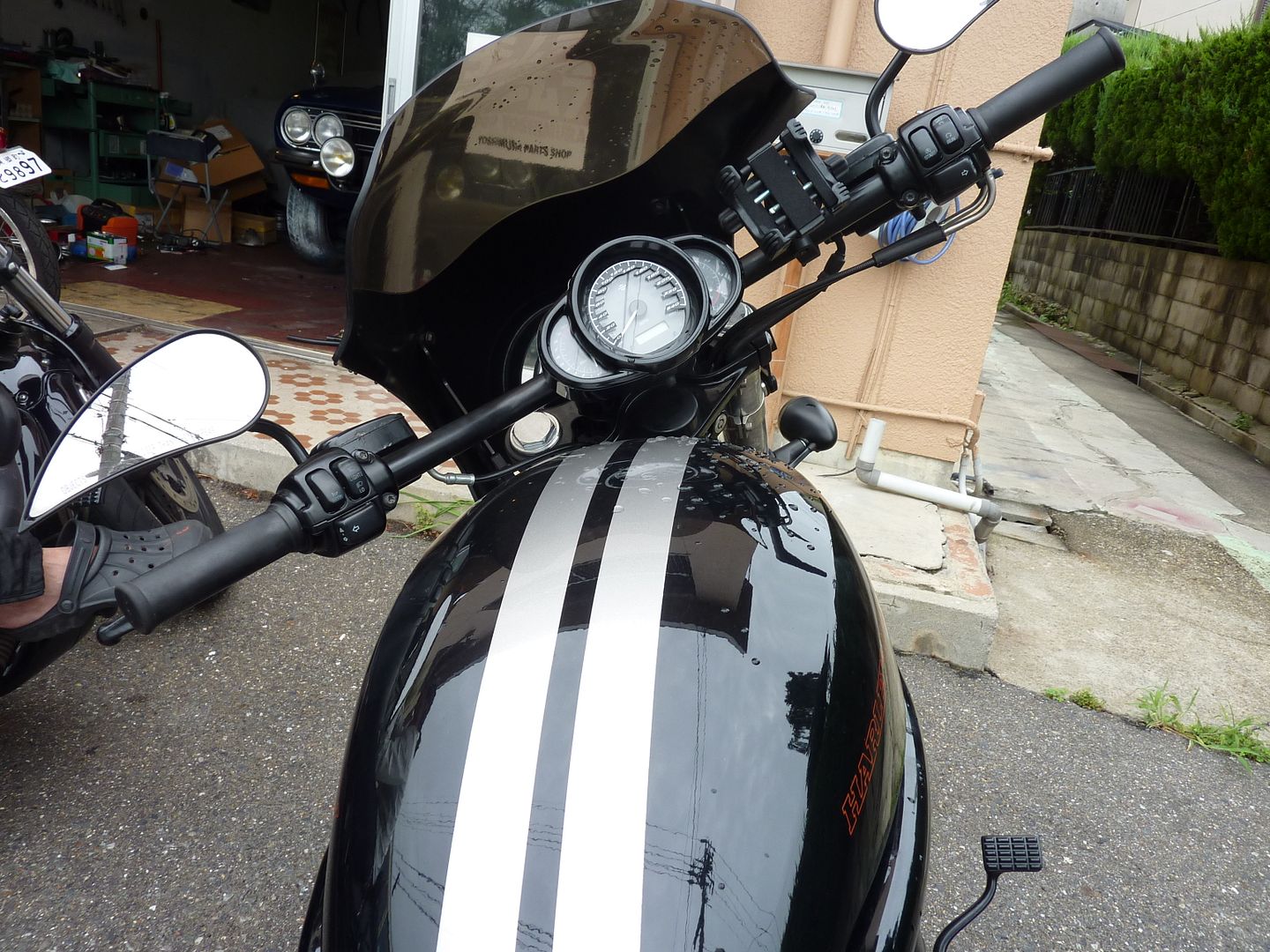 The other bike is a 2004 Harley Davidson VRod.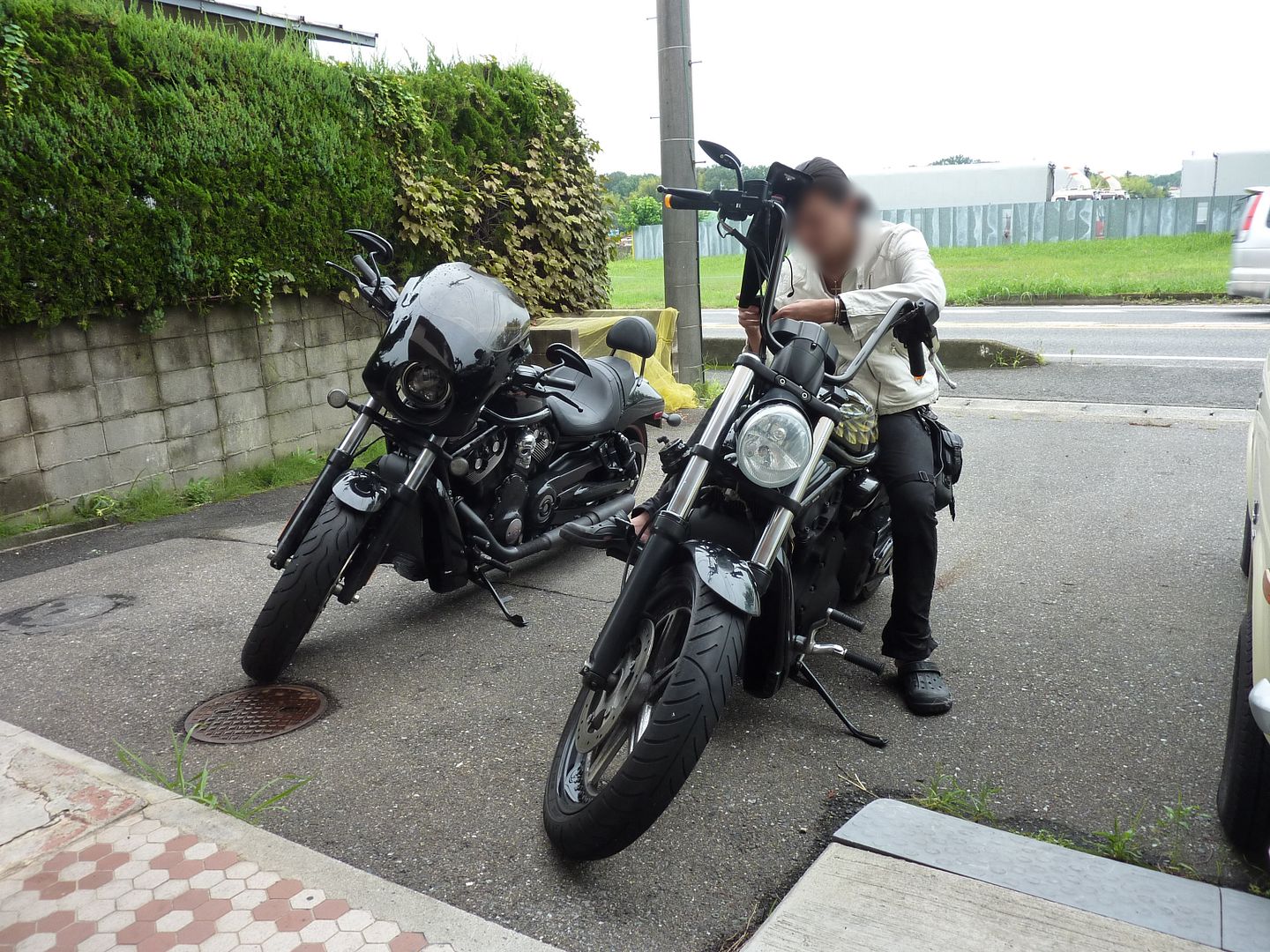 It has also been tuned with the addition of a turbocharger!
He was told that this kit should bump power up to 180 hp, and I believe it, that turbo is massive for a motorcycle!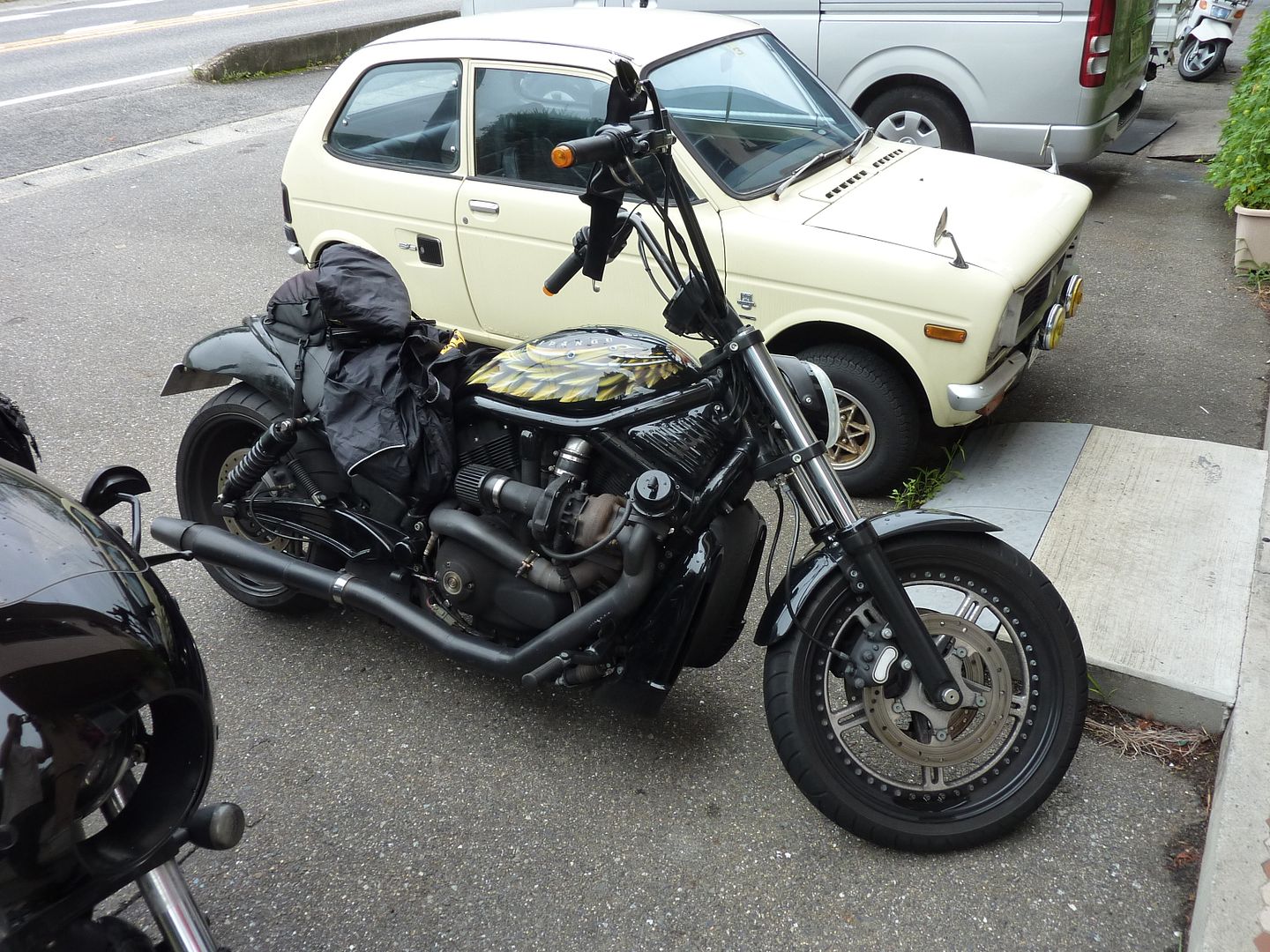 I naturally had to take a seat on the bike to see how it fit. Being 6 foot 4 inches tall means that the bike fits me just about perfectly.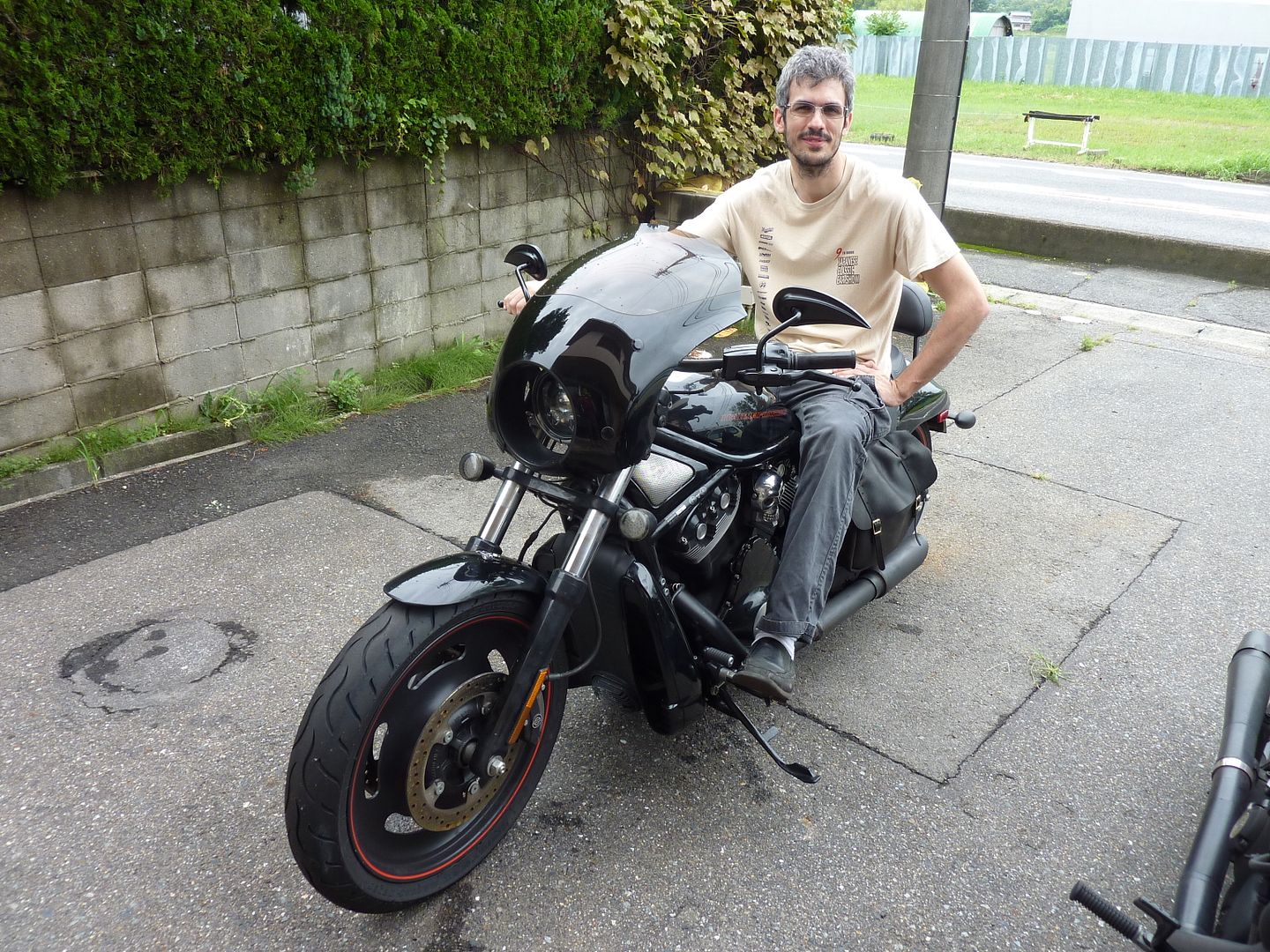 My lovely wife on the other hand, well, she's a bit smaller than I am.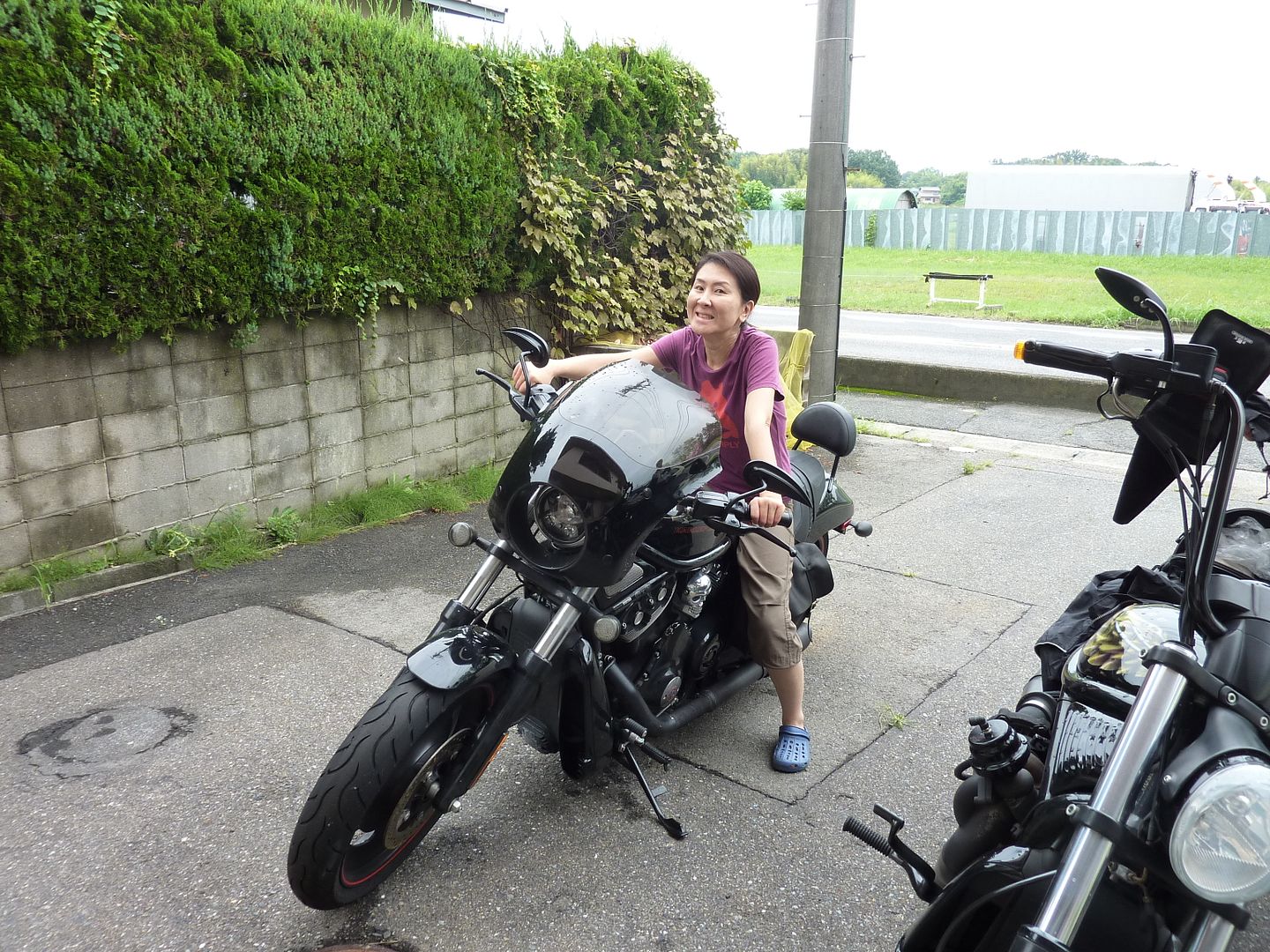 After hanging out and catching up, we all went out to dinner at our favorite Izakaya. There they shut all the lights off and brought out my birthday cake!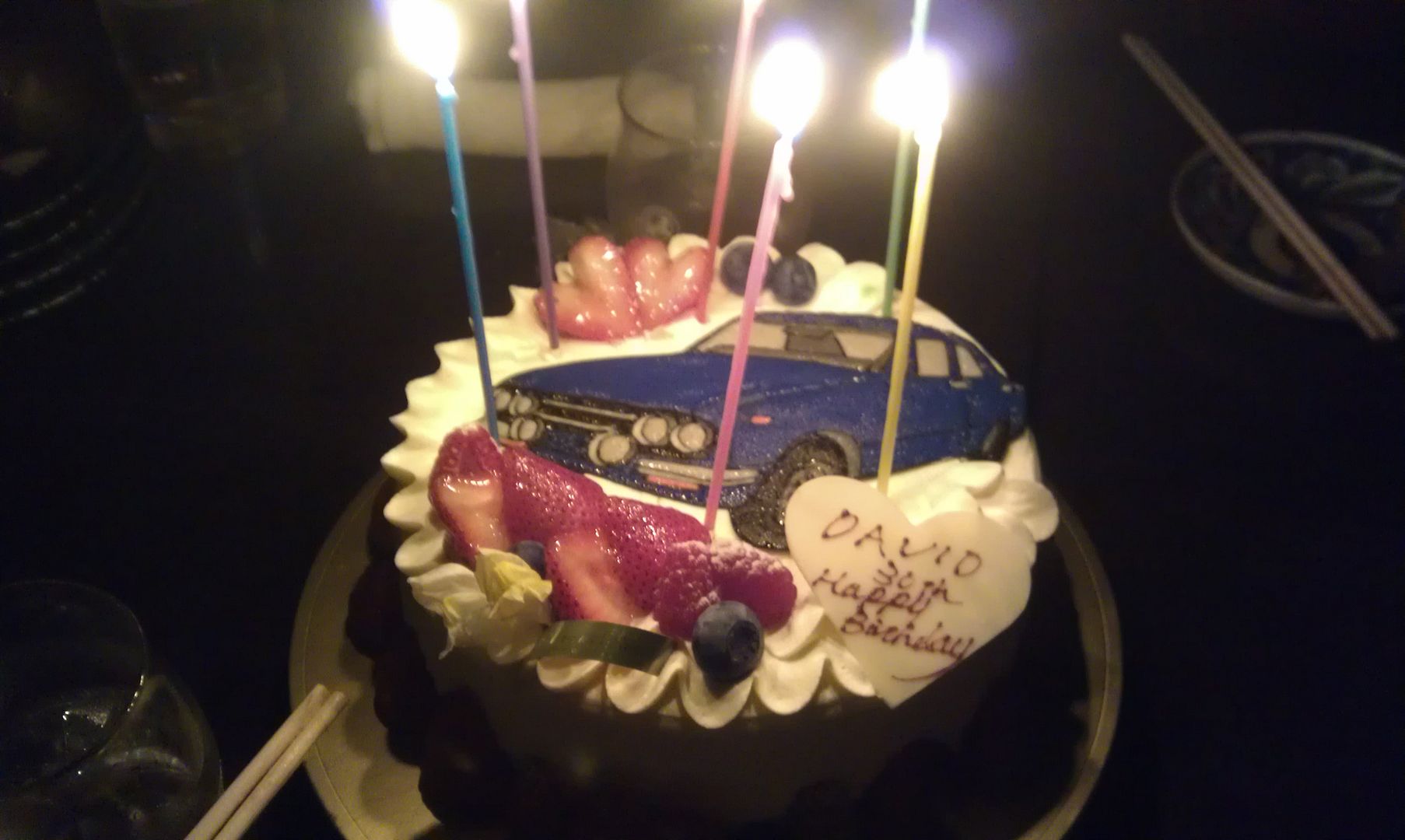 Awesome indeed!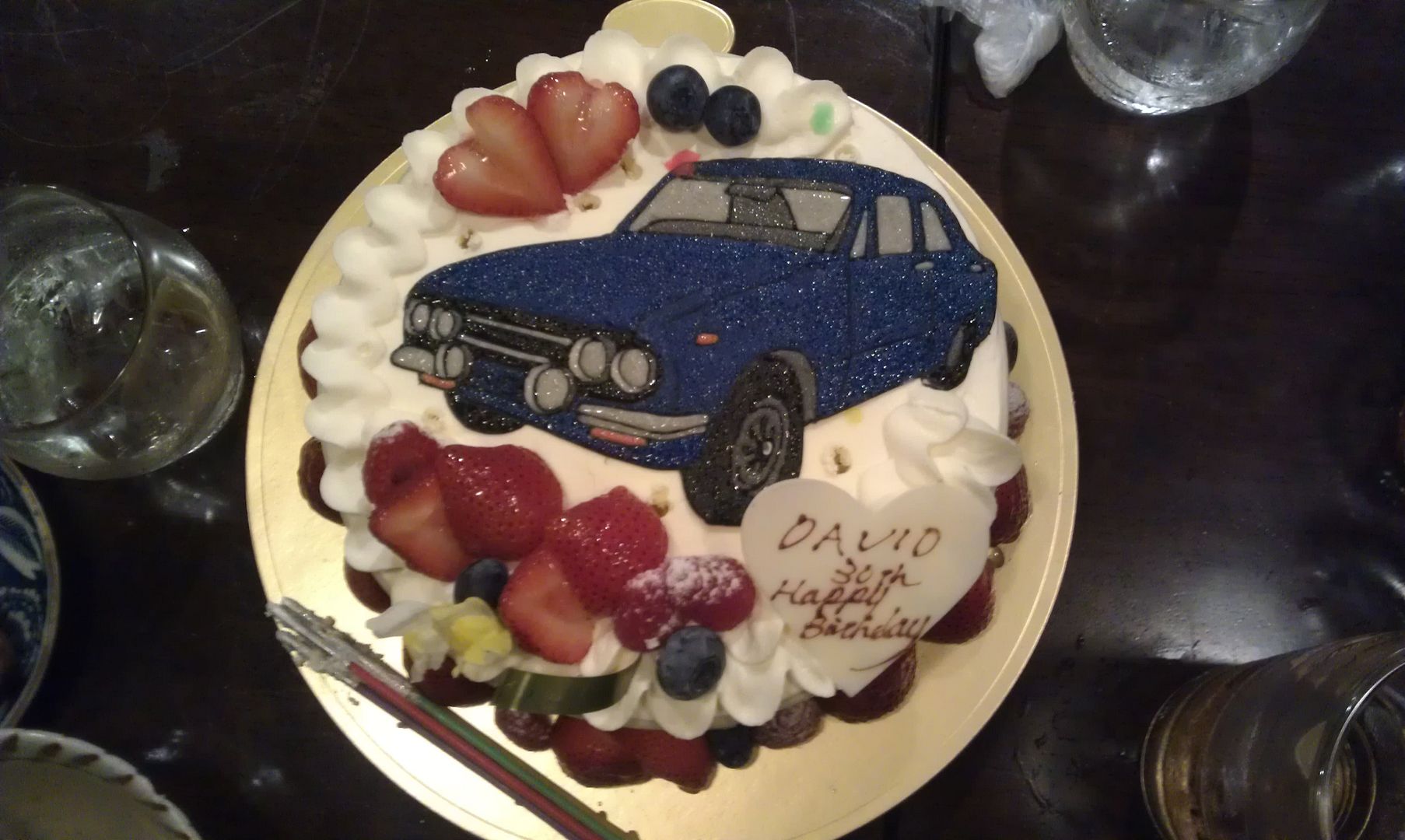 All in all it was a pretty awesome birthday! Good friends, good food, good times and the perfect wife!
Despite all the birthday madness, I did manage to steal a little bit of time to get some actual work done on the car. One of my main goals was to completely button up the engine bay (with the exception of the brake master cylinder). The first order of business was the throttle linkage. I broke the little ball joints on the likage when I took it apart and couldn't find any spares on the internet anywhere. So, I dug around the parts cars at Classic Car Nagoya until I found two little ball joint sets. I quickly bought them up and got to work modifying the linkage to fit.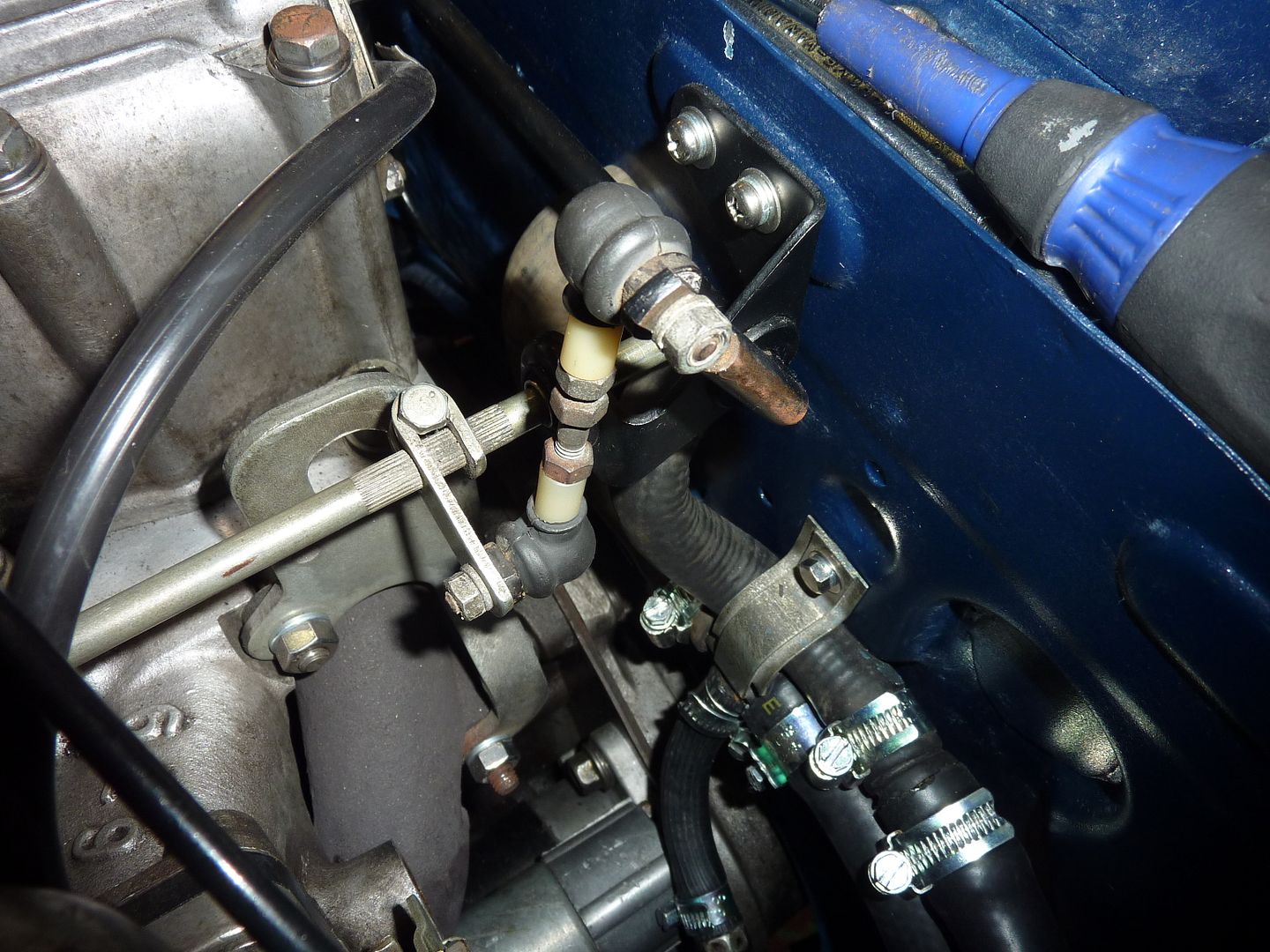 For the above linkage, I had to shorten the rod between the two joints and drill out the lever on the lower linkage to fit the new joint type. For the joint from the linkage to the carbs, it was a pretty simple bolt on affair.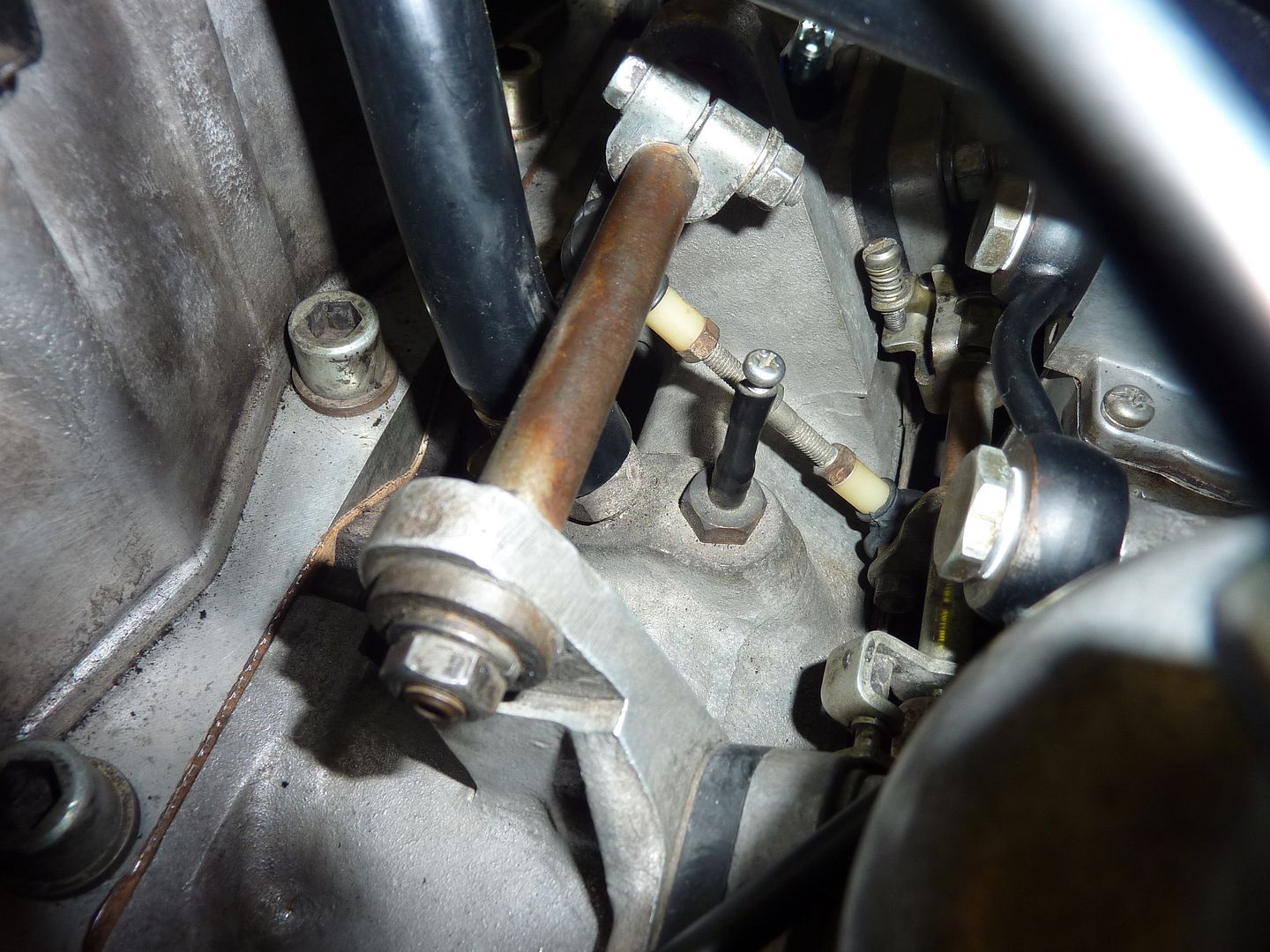 Aside from some carb tuning and the brake master cylinder, this area of the car is done!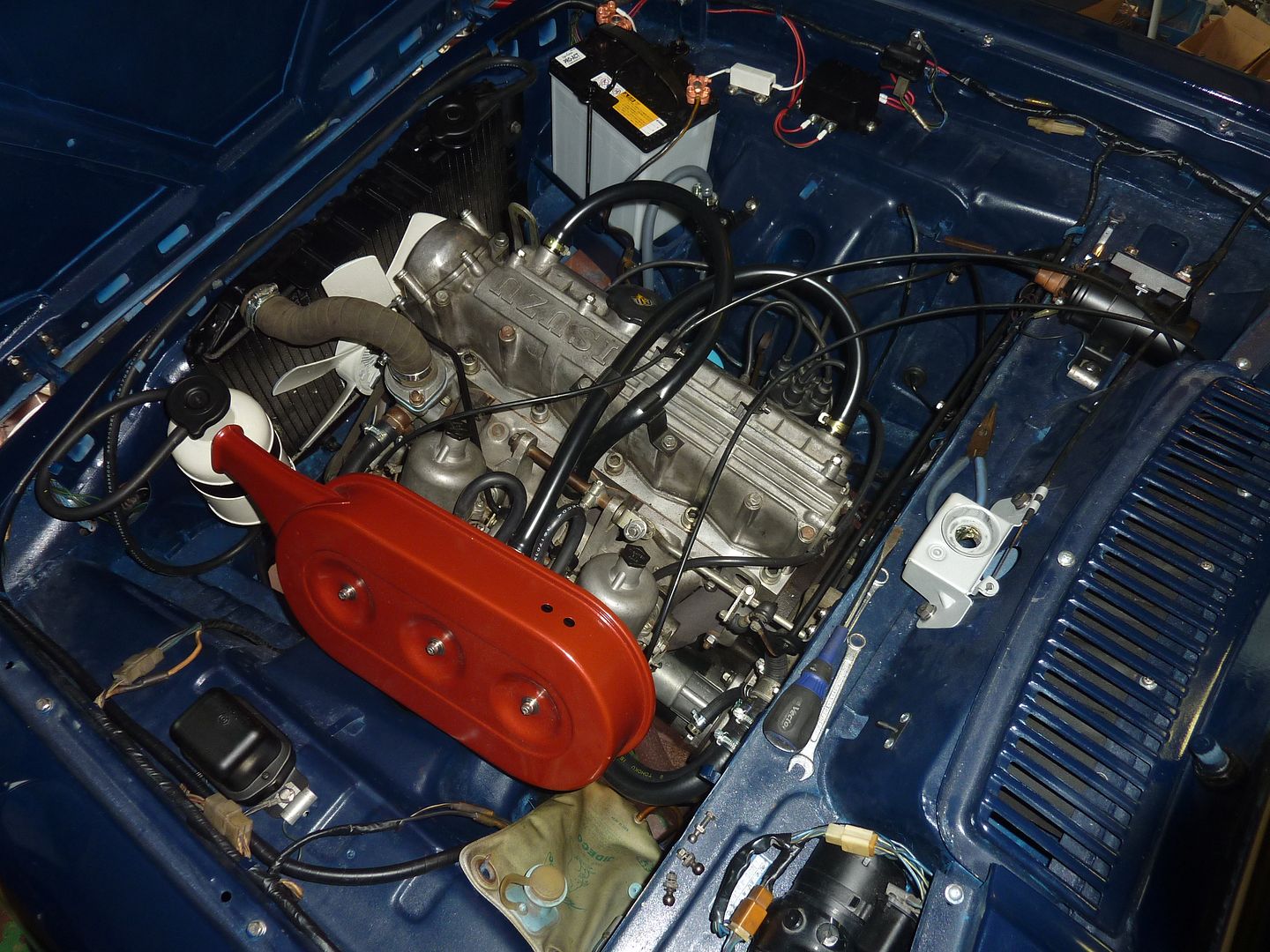 I wanted to get my ignition switch in and mounted as well, but I needed a bracket that would allow me to mount it rotated 90 degrees. Well, a quick trip to the hardware store and I picked up one of those little metal feet for a table. A few cuts and holes later and I had a nice, strong little bracket holding the switch in place.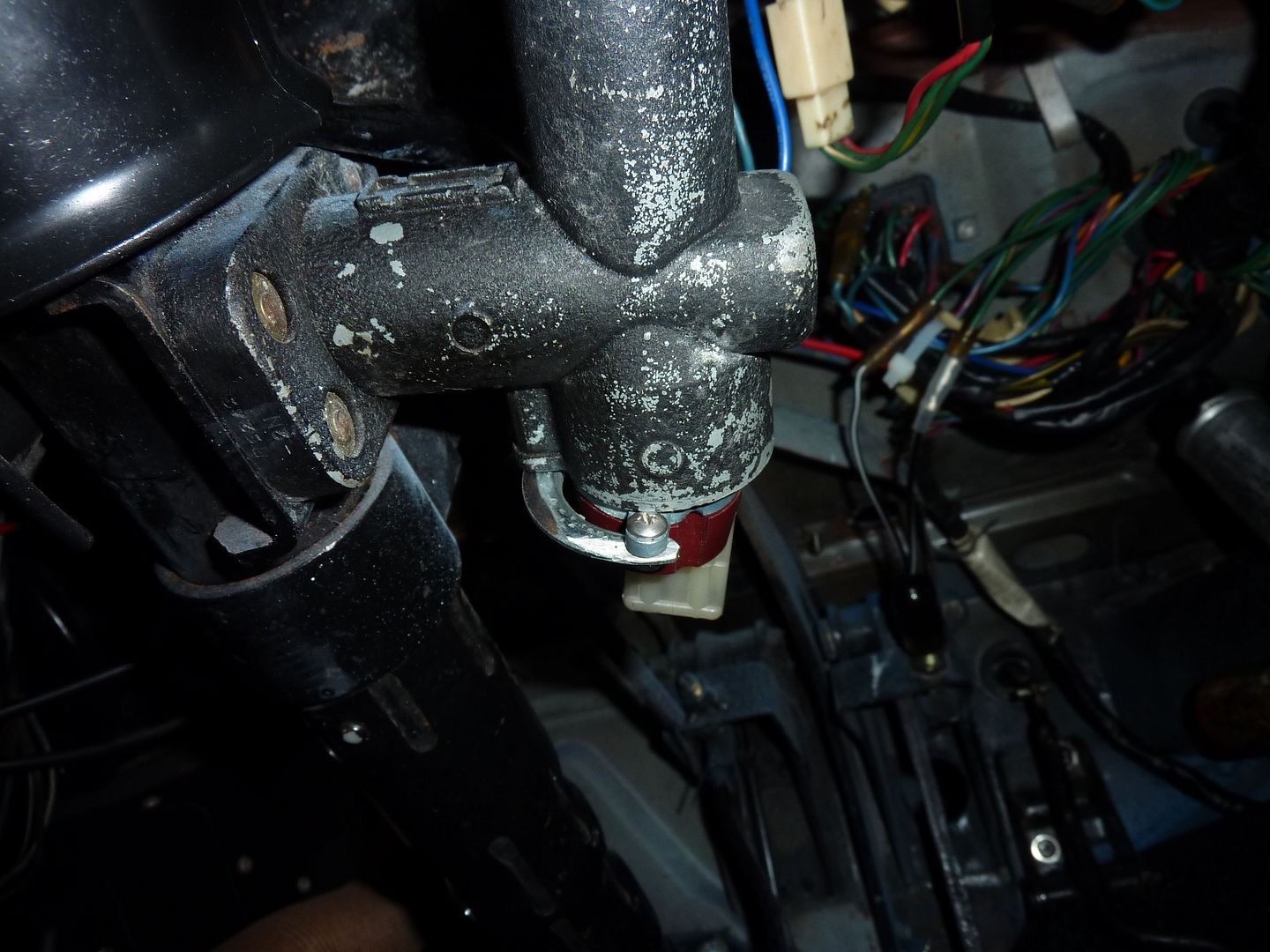 The factory plug even plugs right into the switch with no problem. The whole thing works perfectly!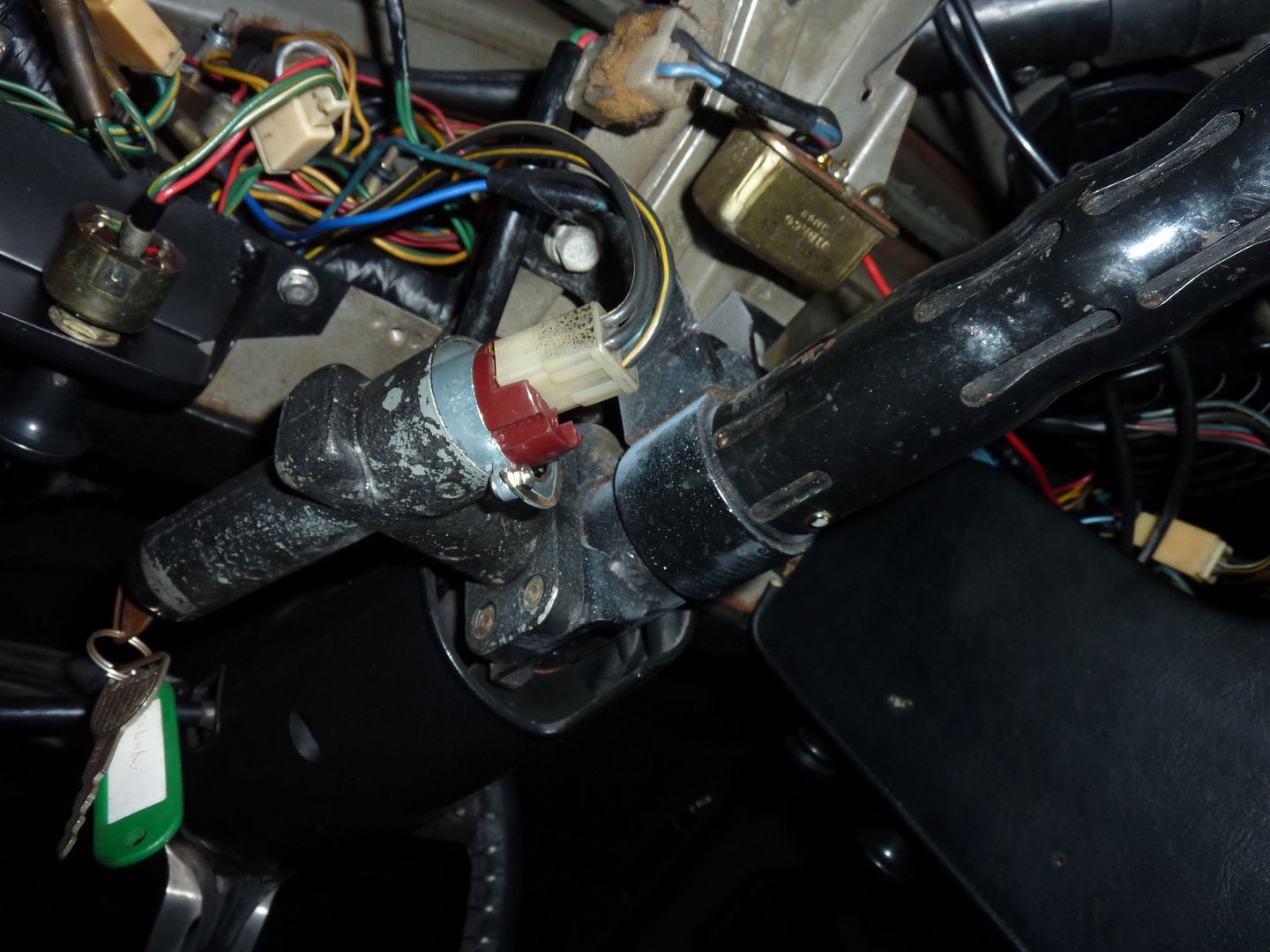 My old brake light switch was broken as well, so I bought a new generic one and popped that in while I was under the dash.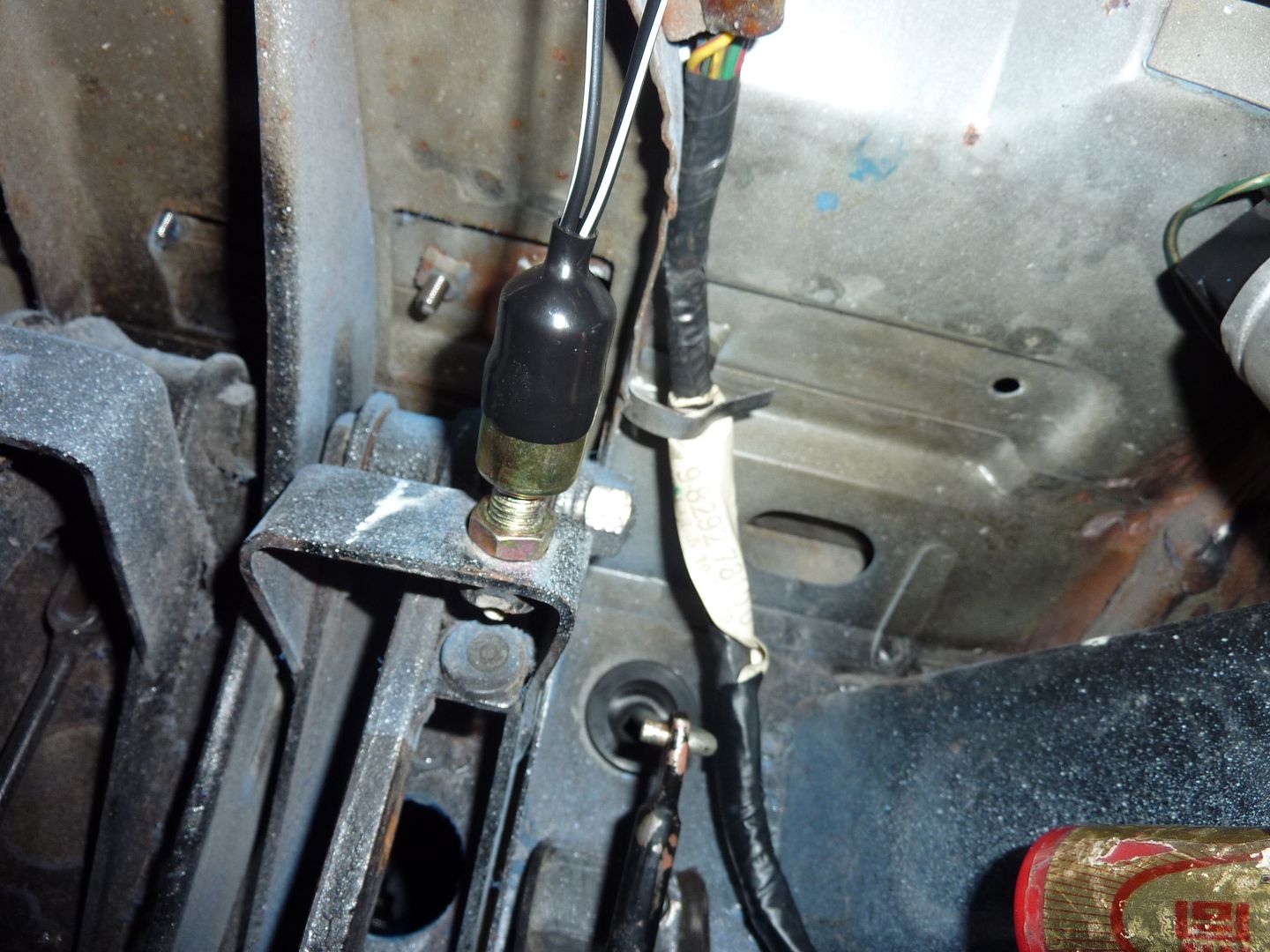 Finally, it was time to drop the hood back on!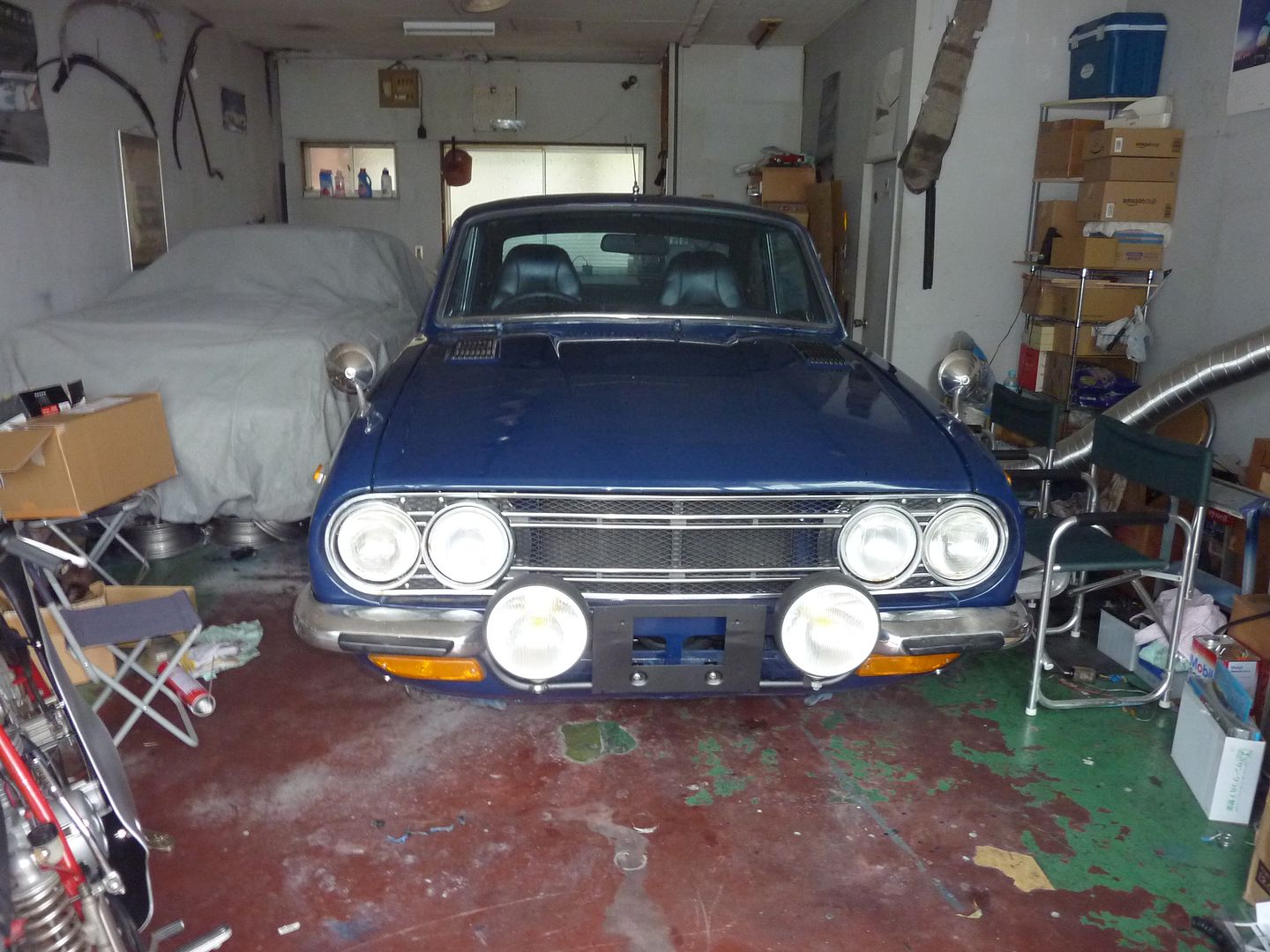 I also jacked the old girl up and put her on stands so I can start on the brakes.
That was as much as I managed to get done this last weekend, but she's so close I can almost count the things that need to be done on one hand!
New U-Joints
Rebuild brake system (master, wheel cylinders and calipers)
Hook up clutch linkage
Install gear shift lever
Change trans and diff oil
Tune carbs
Soon! Very soon!
Thanks for reading guys!
Cheers,
David
Today's garage soundtrack:
Hans Zimmer - Dark Knight Rises OST
http://youtu.be/nsMSABOrEN0