Thanks for the comments darkstrike! I'm hoping the overbore doesn't hurt anything either. Even if the motor does run, I'm fairly certain it's going to have to come back out and get a proper build in the future. Hopefully it'll run long enough for me to build up the funds to afford that. Priority number one right now is getting it running long enough to get it on a boat to ship it home.
Well, I had a business trip this last week, so I was pretty beat over the weekend. I did manage to get downstairs for a bit and get a bit more work done though.
After a little more honing and measuring and checking I ended up with this.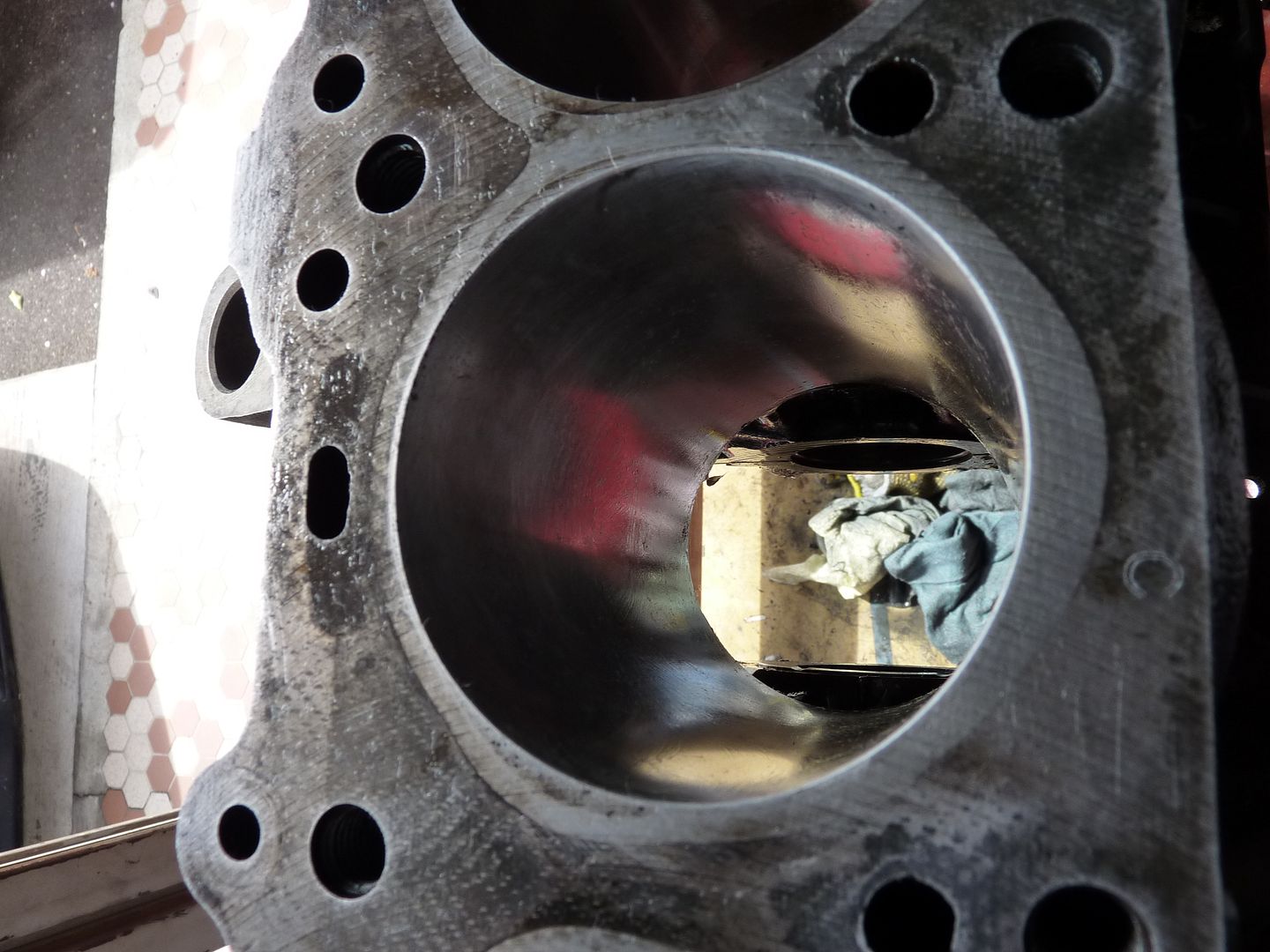 The picture is kind of dark, but it looks super clean. Unfortunately, if you look really close, there's still just a few pits of rust in there.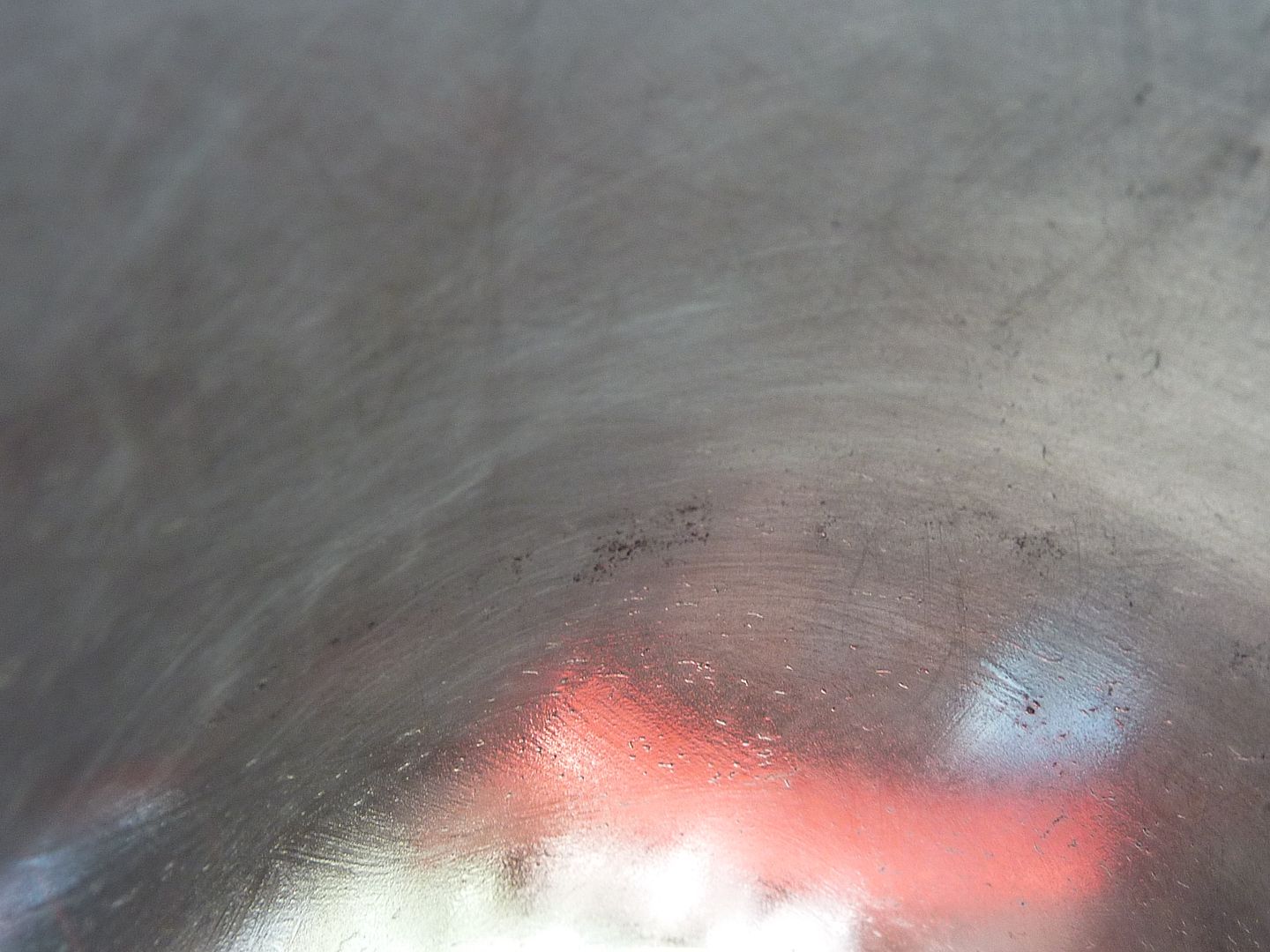 I didn't want to take it any further out because I checked the ring end gap and I was just above the outer limit already. So, I ran the hone real slow up and down to get a good cross hatch in it while taking out the minimum amount of material. It's not beautiful or perfect, but hopefully it'll get the job done. To give a reference, this is what I started with.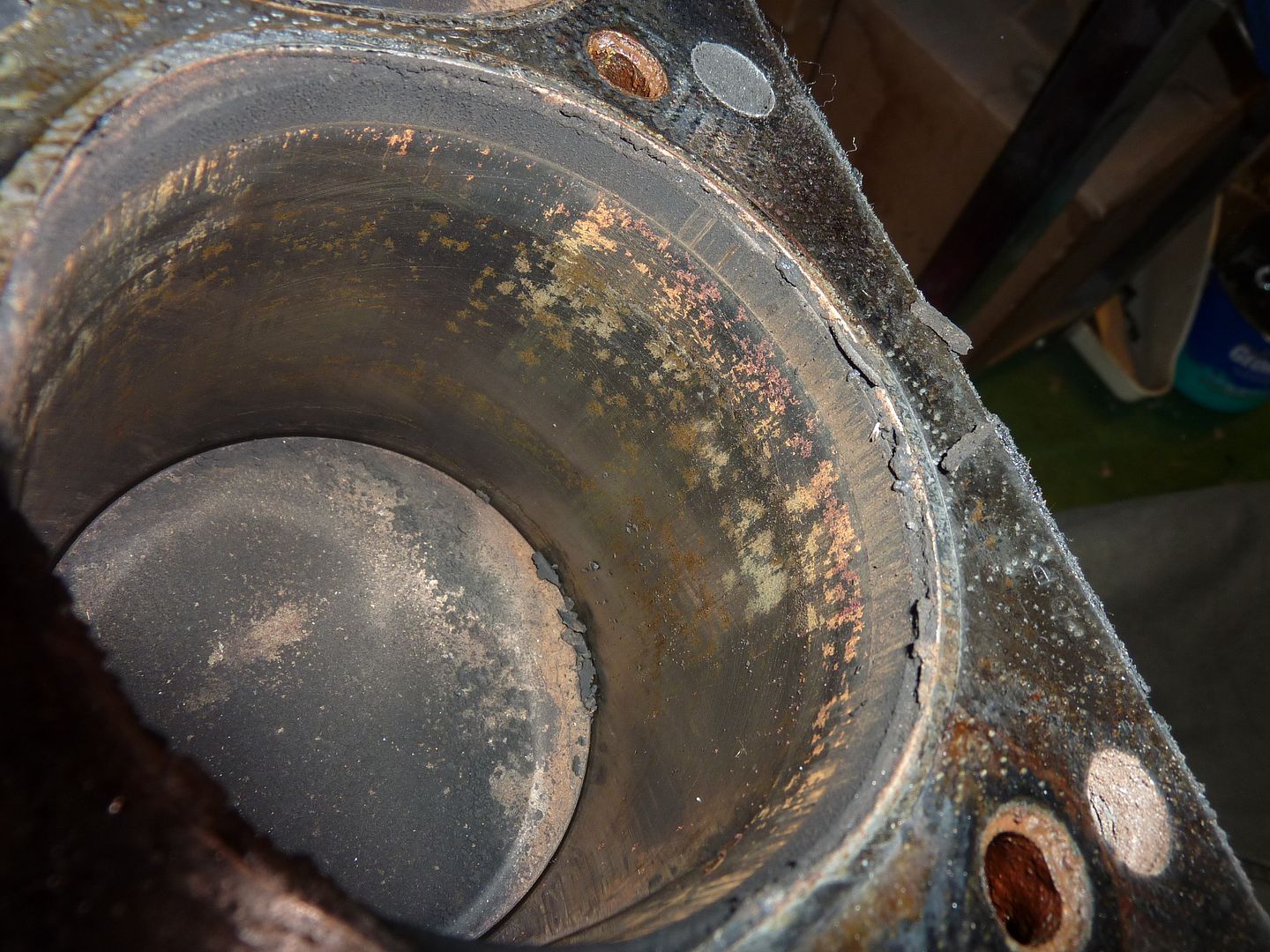 Compared to that, I'd say my chances of the engine running aren't completely shot. Next up was getting the crankshaft in so I could pop the pistons in. First though, I had to drop new bearings in.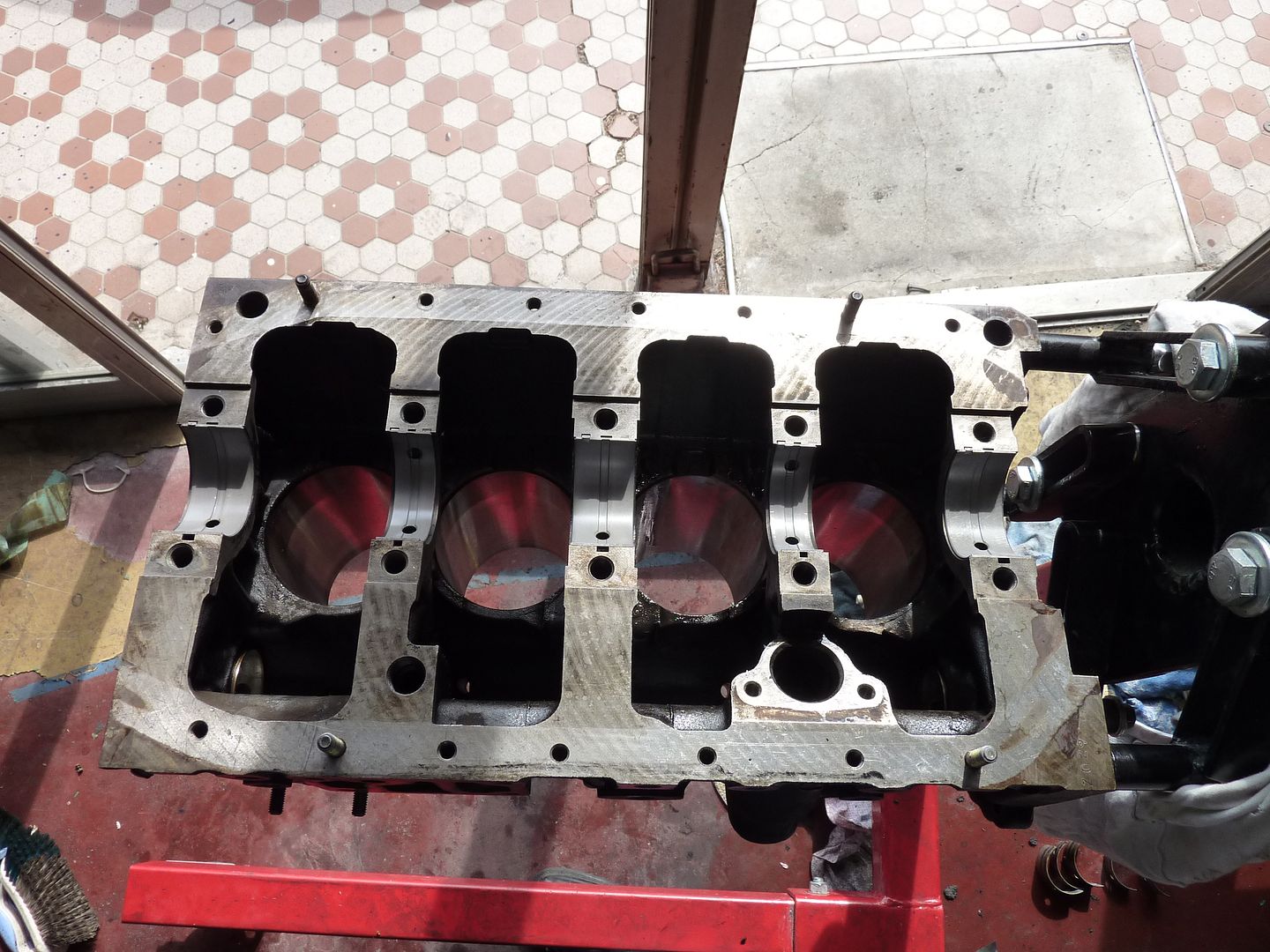 Disclaimer time again.
The right way to do this is to torque the end caps down without the crank or bearings installed and measure the bore size of each section. Then use calipers to measure the crank journal and figure out what size bearings to put in so you have the perfect clearance. Then, once you have the bearings in place, you use special assembly lube on all surfaces. I didn't do any of that. If you are building your own engine, do not do it the way I did.
With the bearings in place, I popped the crank in and torqued down the end caps. Since I don't have any assembly lube, I just used good old motor oil to make sure everything rotated nice and smooth. Not the best, but better than assembling dry.
Next, the pistons had to go in, but they needed a good cleaning first.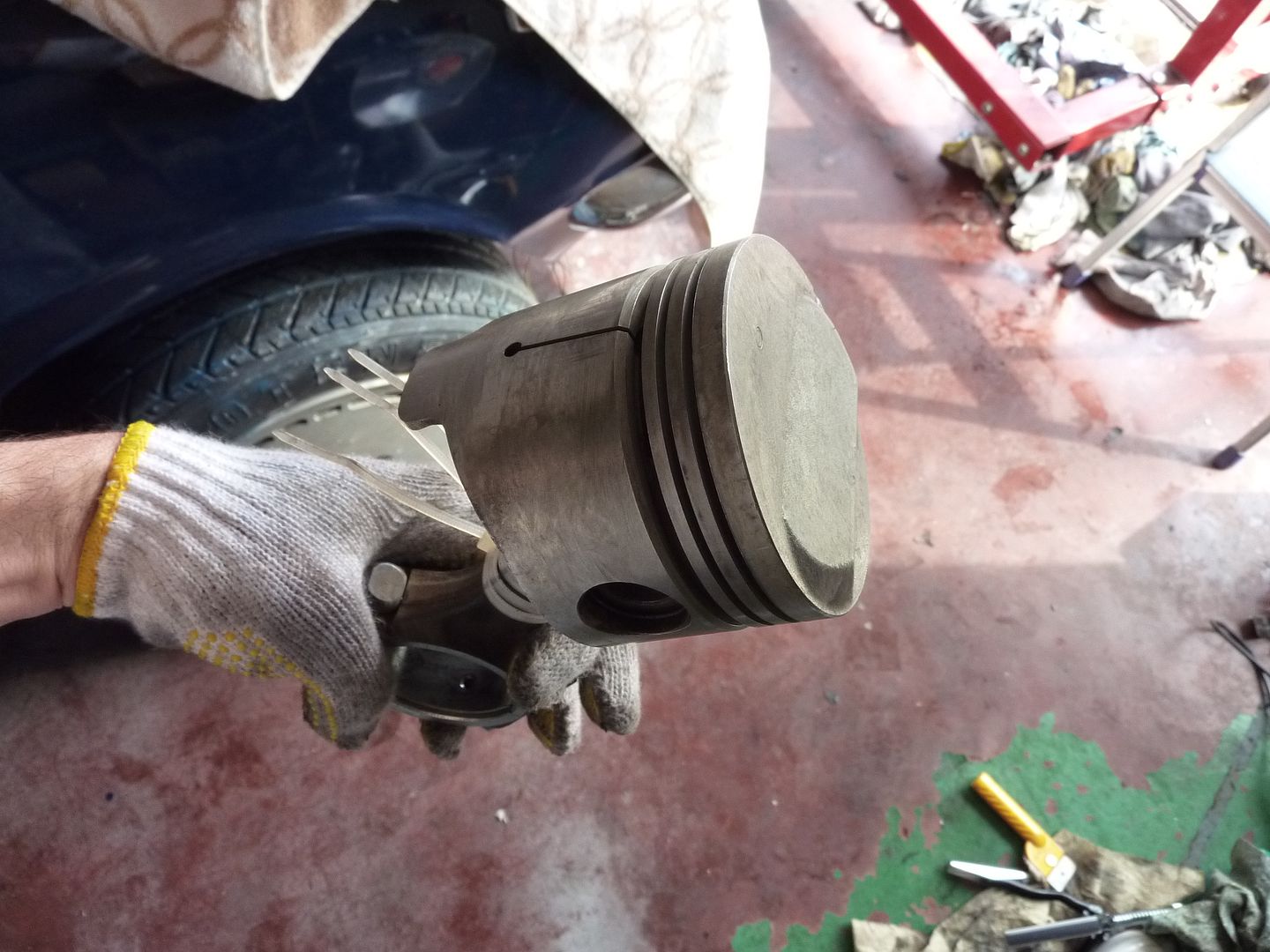 Once clean, new rings went on with the end gaps oriented correctly.
Time to put the pistons in, but I don't have a ring compressor. Fortunately, I have a big hose clamp and a piece of 100 yen plastic sheet I bought at the home center.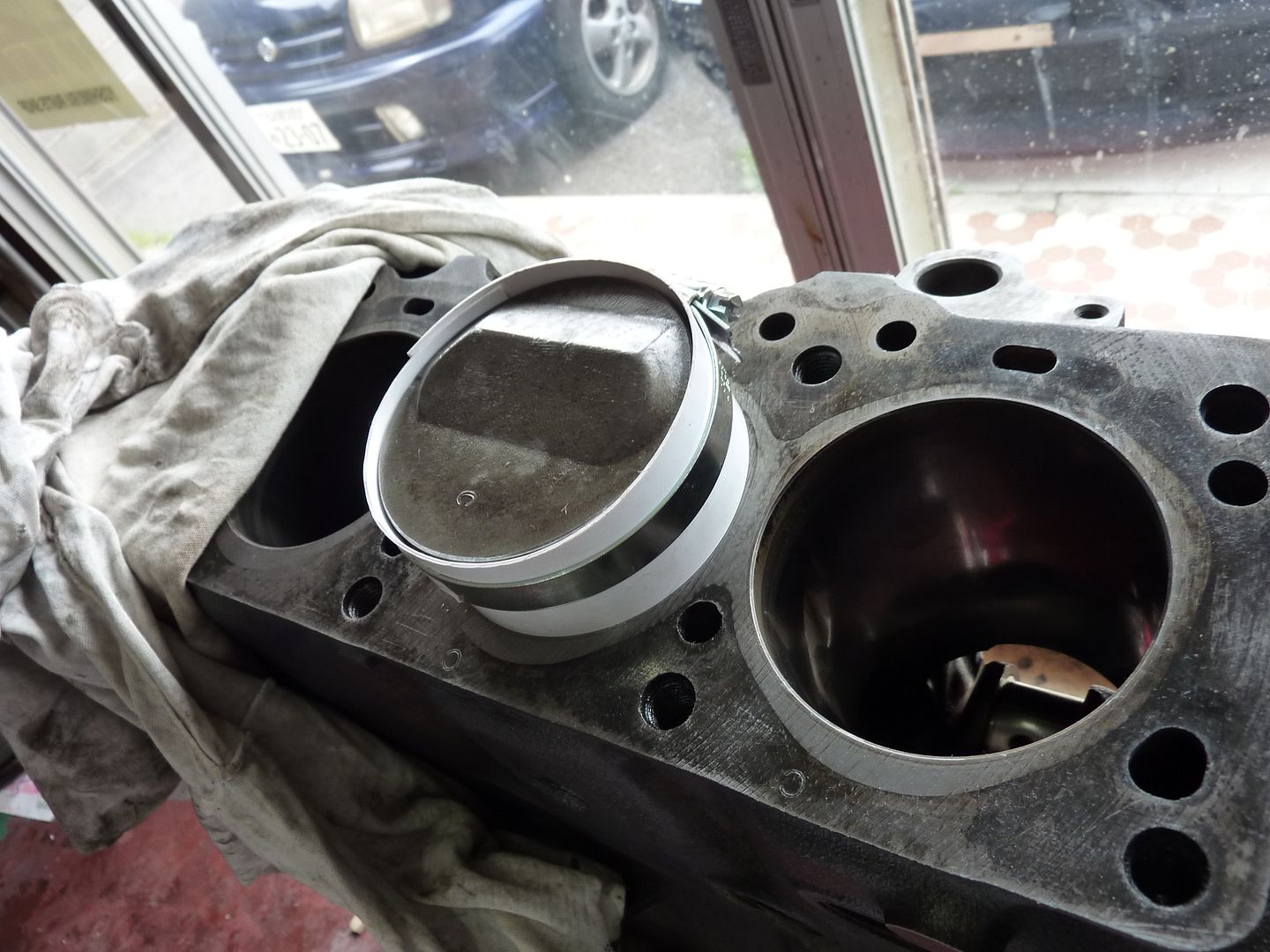 A nice little tap, tap, tap on the top of the piston and it slotted right in! Did the same for all four pistons and torqued the con rod caps down (with new con rod bearings of course).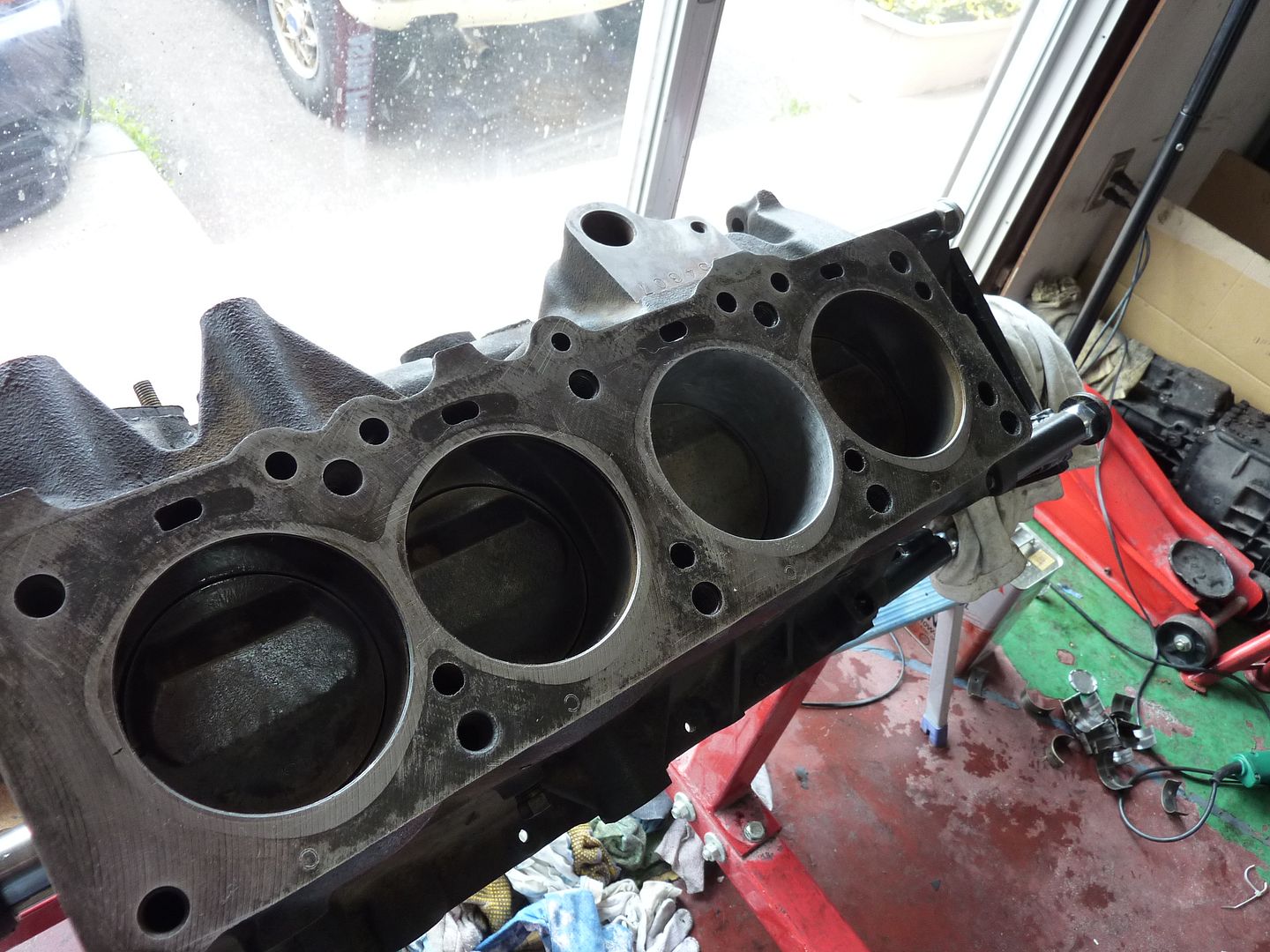 Next, the lay shaft and drive gears went on.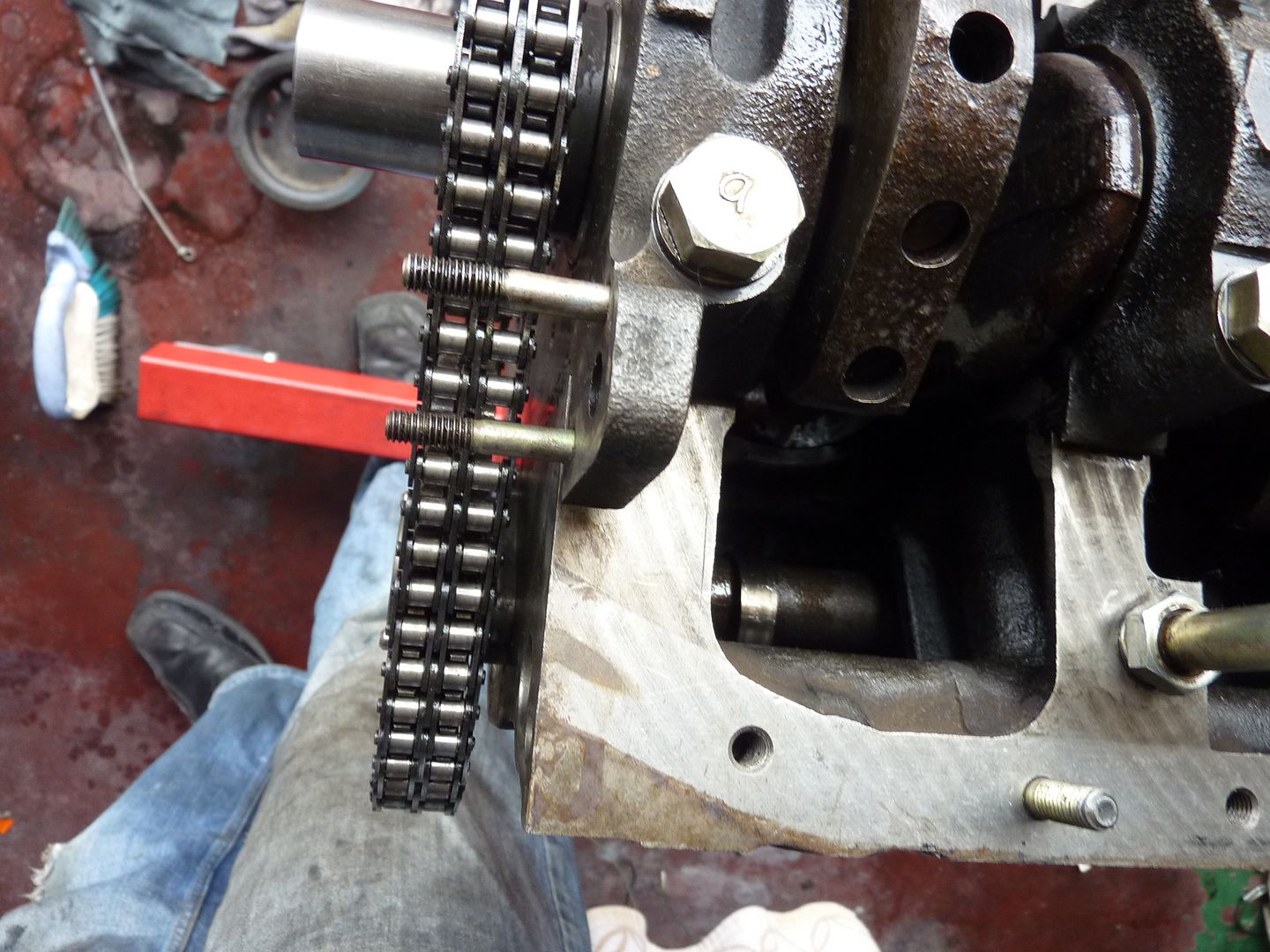 Then, I cleaned and installed the oil pump and pickup.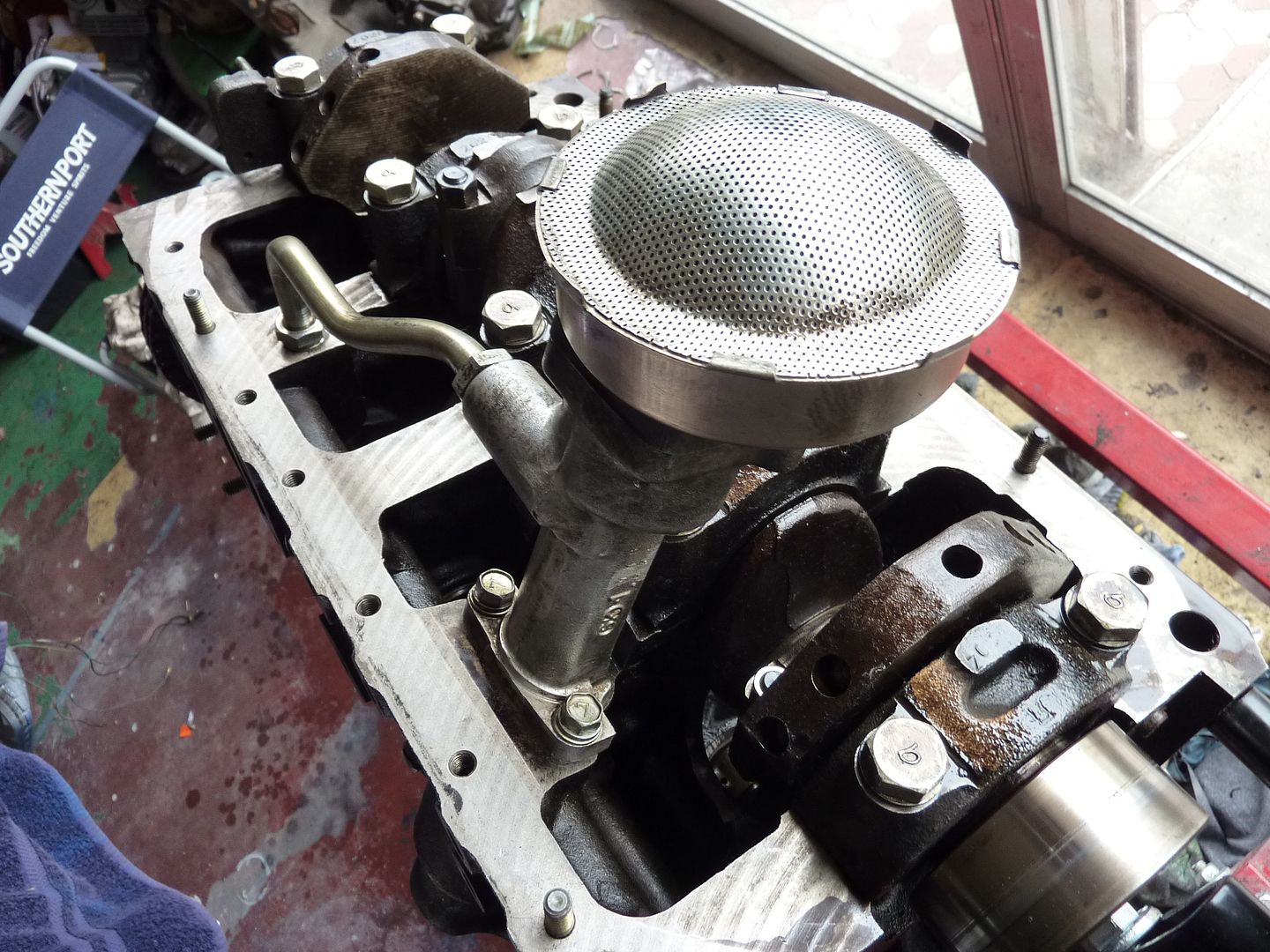 It was at this point that i realized the drive gears had to come back off because I have a bunch of seals and plates and stuff that have to be installed first. I opened up all my seals for the Chevy Luv and spent the next hour trying to figure out where each one went.
And that's where I threw in the towel! I was pretty beat already, so I called it quits early. I still have a lot of work to do on the engine and still need a few new parts, most notably, a water pump.
Thanks for reading guys.
Cheers,
David
Today's Garage Soundtrack:
Ben Prunty - All four of his albums
Link:
http://benprunty.bandcamp.com/