burabuda wrote:
i'm not too familiar with these, but i don't think it has anything to do with jcc?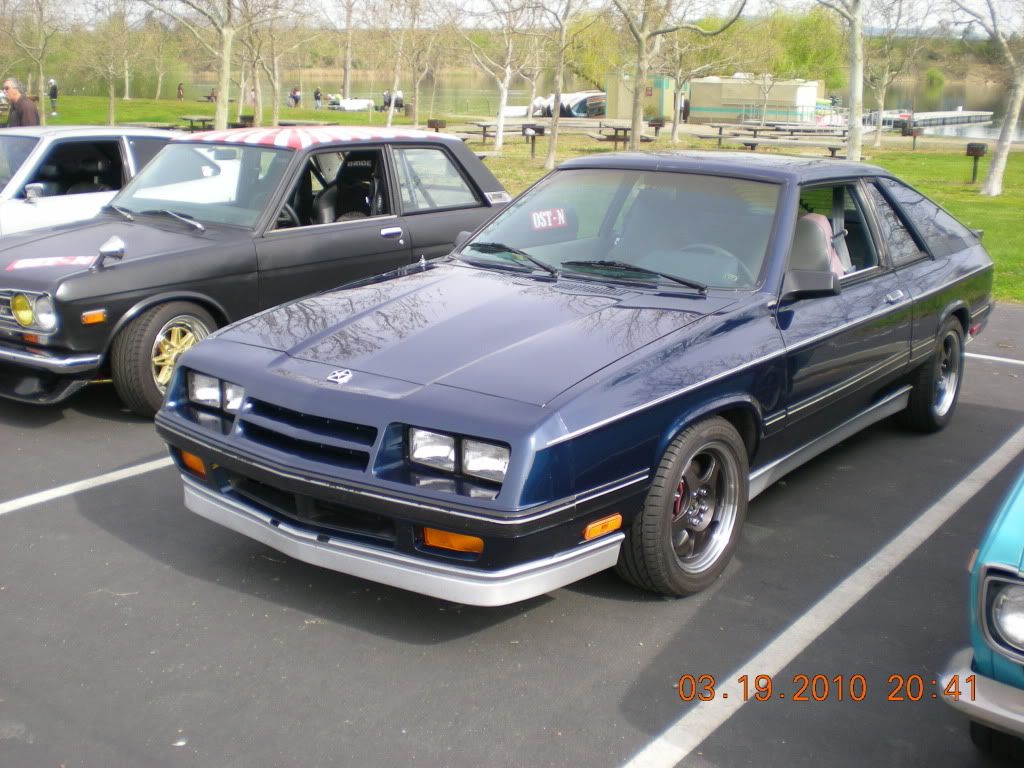 It is an 87 Dodge Charger. Not Japanese, no Mitsubishi DNA but it is old and I told him to bring it because I figured people would be interested in it, and they were. Once the motor is broken in and he turns the boost up it will be making in the 350-400 hp range with at least that much torque.
2.5l with a t3 super 60 turbo, big ass cam, and a LOT of headwork.