We had a few issues on Saturday, with all but one car out the back with bonnets up. But, a little hard work and all were good to go Sunday morning.
Cars grid up and with 50 starters it is freaking awesome. flag drops and every one starts rolling forward until they cross the control line- then it is game on.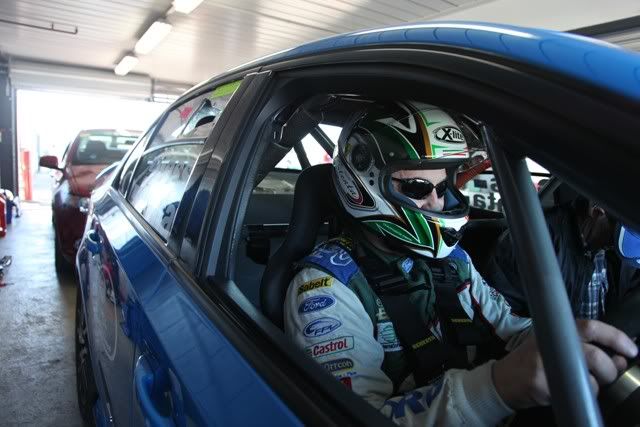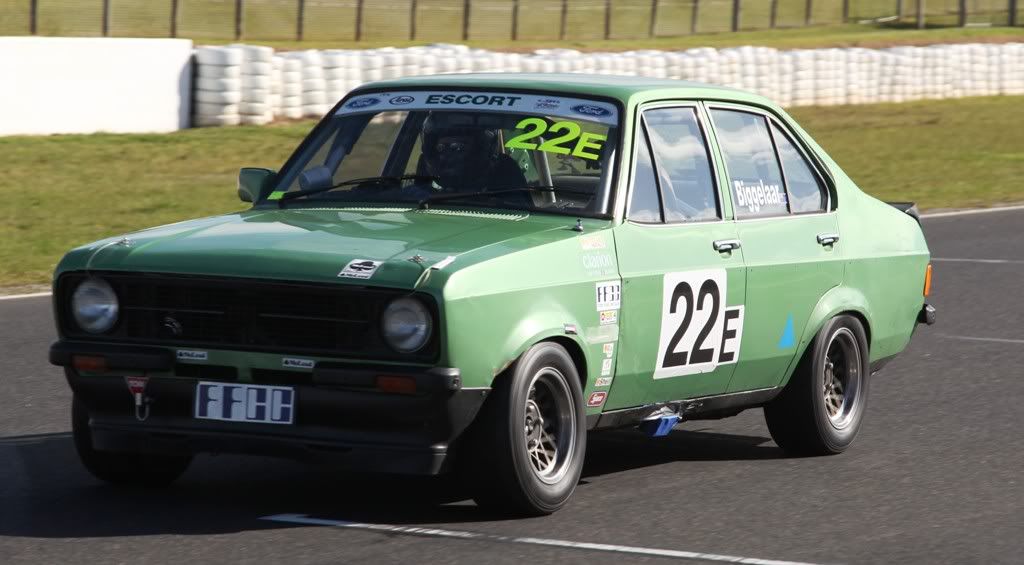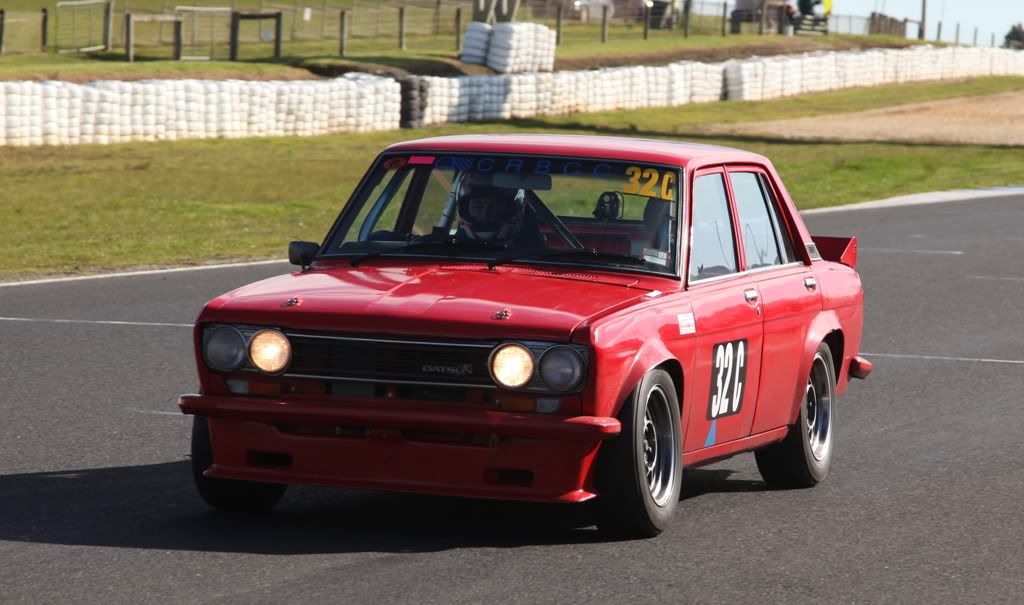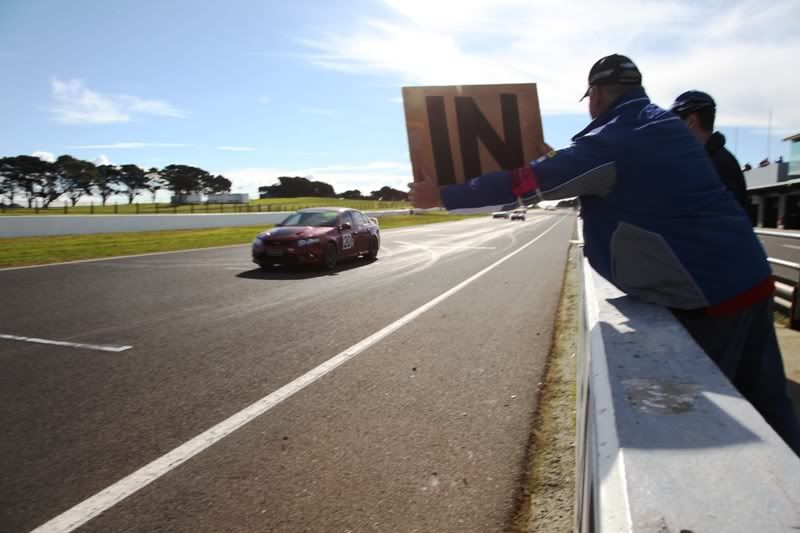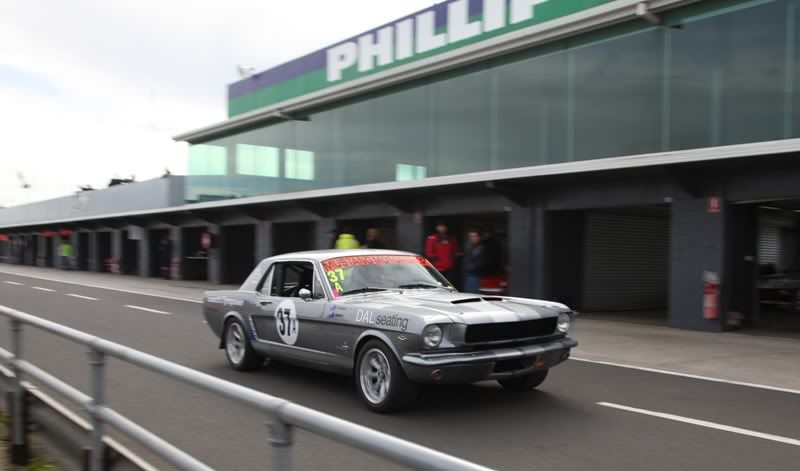 This was beautiful. Sitting out the back in pristine condition....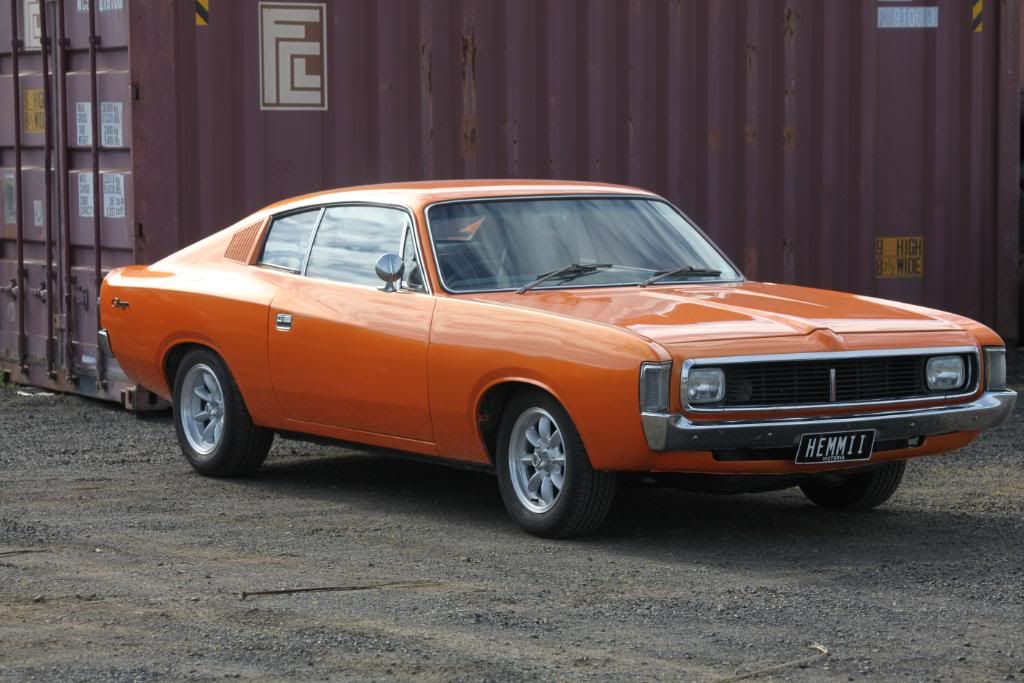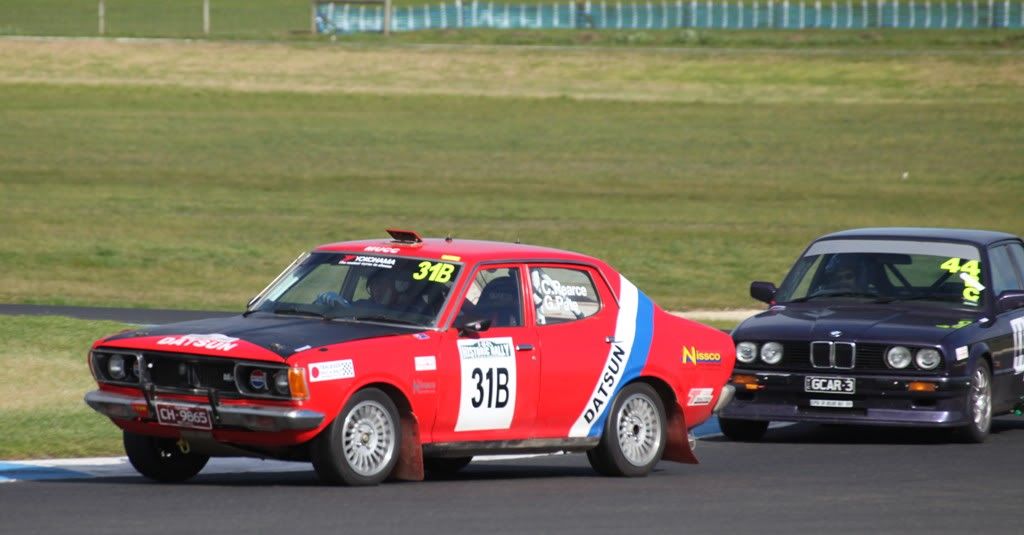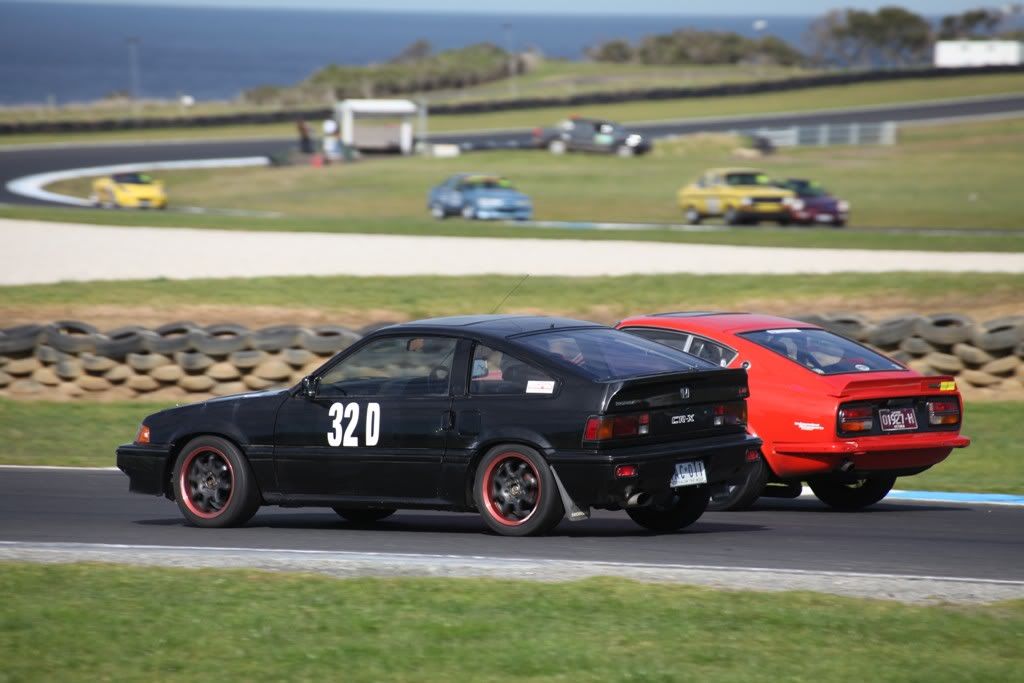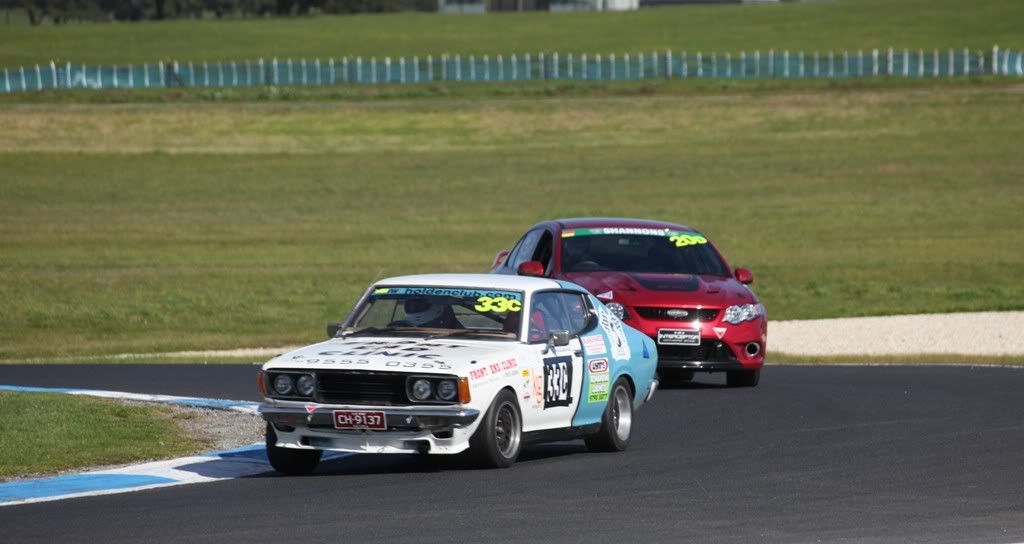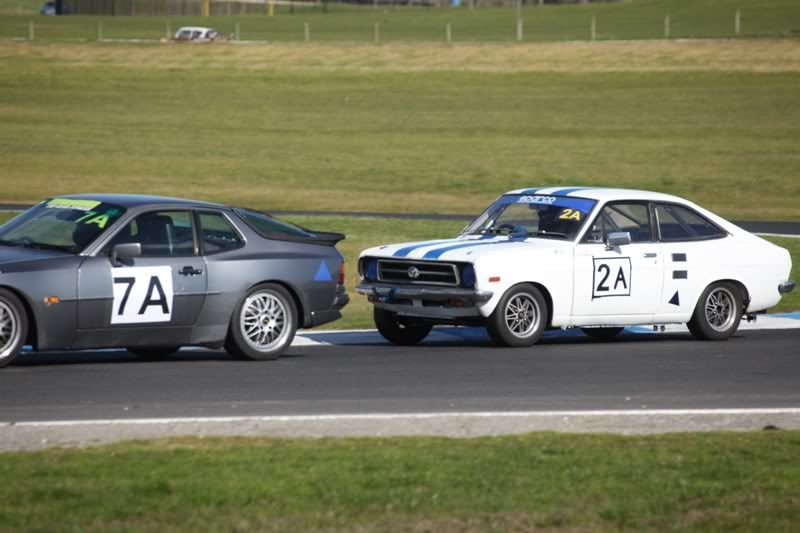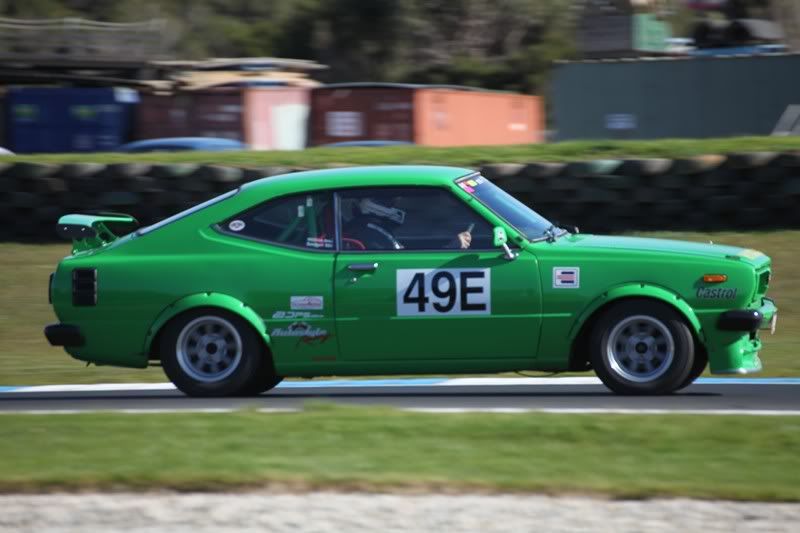 Motiv8 had my camera and was wandering around the track taking pics when he heard gravel
whilst frantically trying to step back with a camera still up to his eye, he saw this.............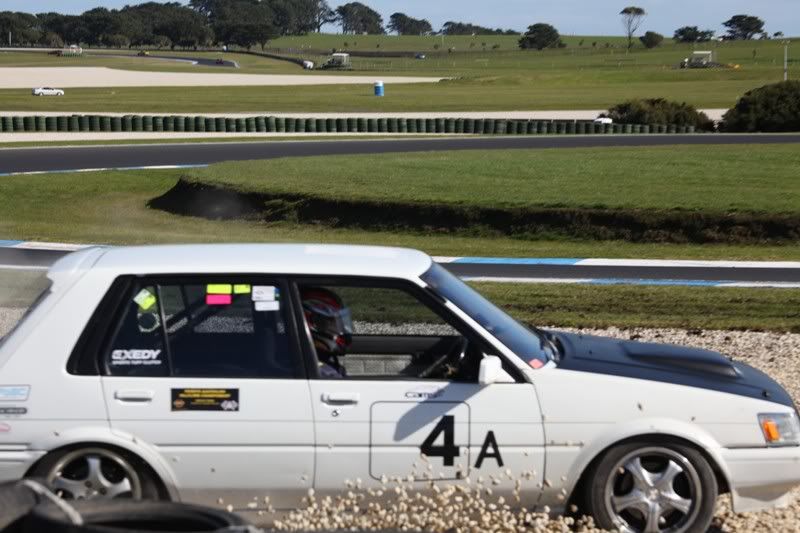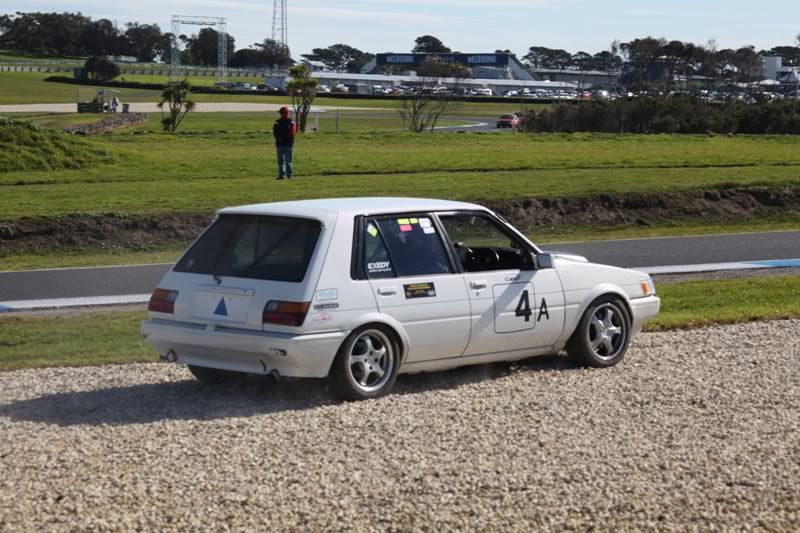 Bit of an "off"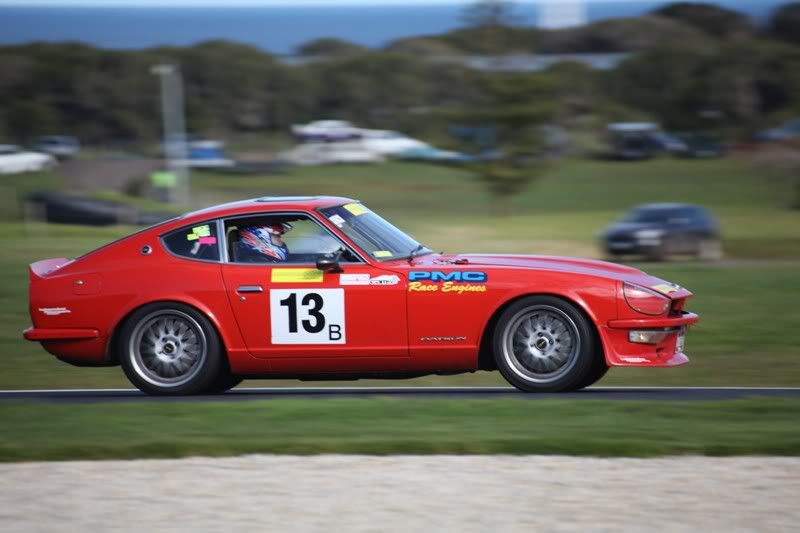 one of these every year....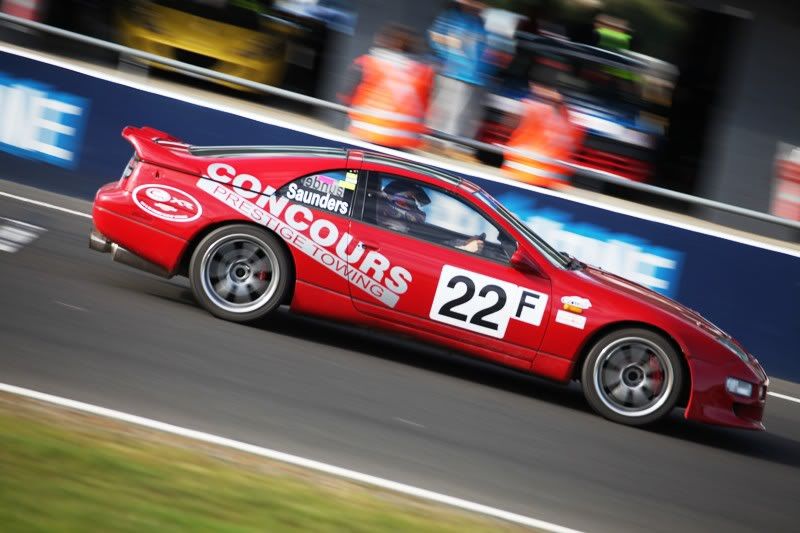 After the event we could do a parade lap- pete (Z32 owner) let me take his car around the track...... it was hard to not be on the track playing.