As i have mentioned elsewhere.... whomever once thought "I know, let's hold a Nationals event for a convertible model car smack bang in the middle of Winter- heck let's make the open season weekend for the snow" has a lot to answer for................
That being said, I too the prince so i was warmer than most. Awesome turnout - 50 roadsters attended the concourse today on the foreshore. i saw W.A., Tas, and QLD plates so to those who drove literally thousands of kms, kudos to you.
There's a drive tomorrow and awards dinner tomorrow night, so hope it all goes well for them.
Here's some quick pics.... once I have defrosted my fingers may work a little faster.......
Enjoy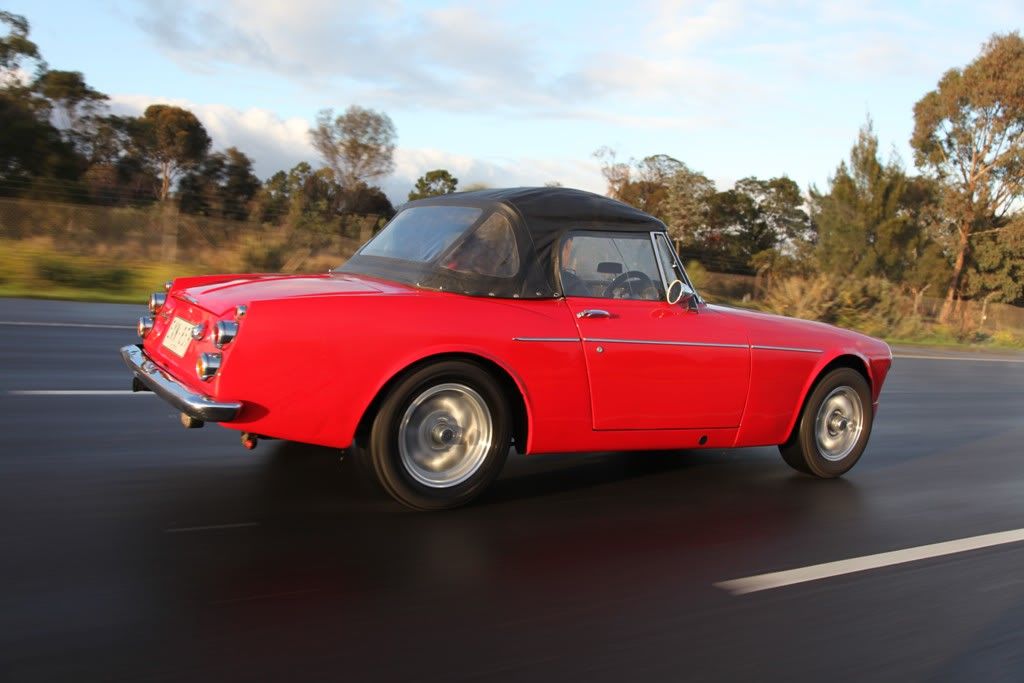 Only a few went roofless. These guys do all our rallies, drives etc without a roof. They also sail, so come dressed in full wet weather sailing gear complete with a different themed hat each time.
ohh.. driver is about 6 foot tall, passenger is 6 ft 7"...
The silver car was bought a week ago- he also has one that has been a work in progress for years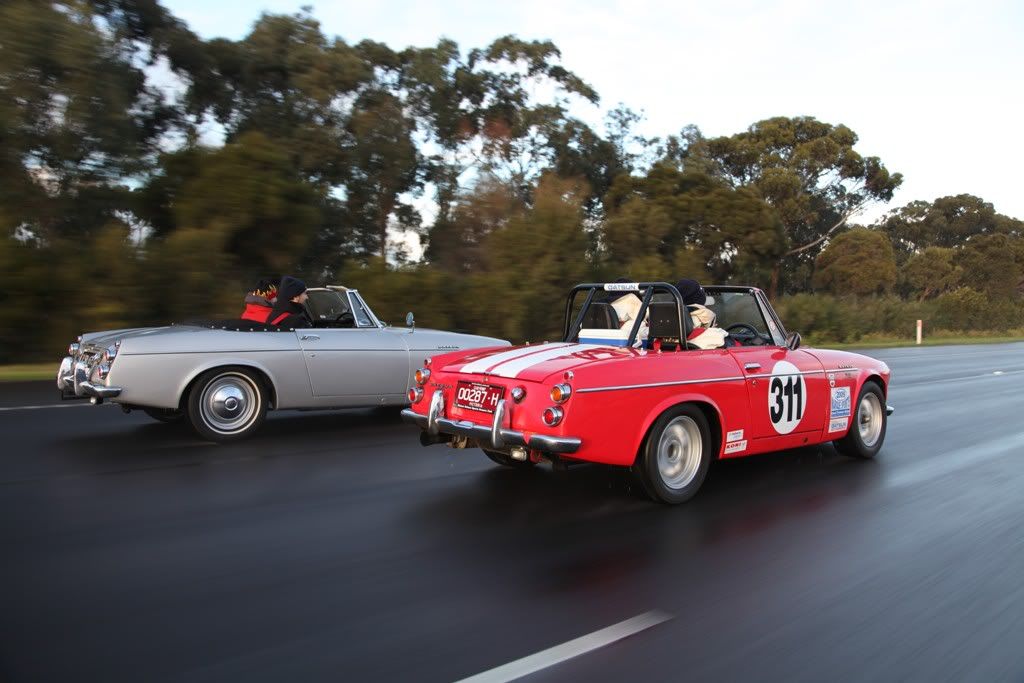 Apparently never too early for a beer......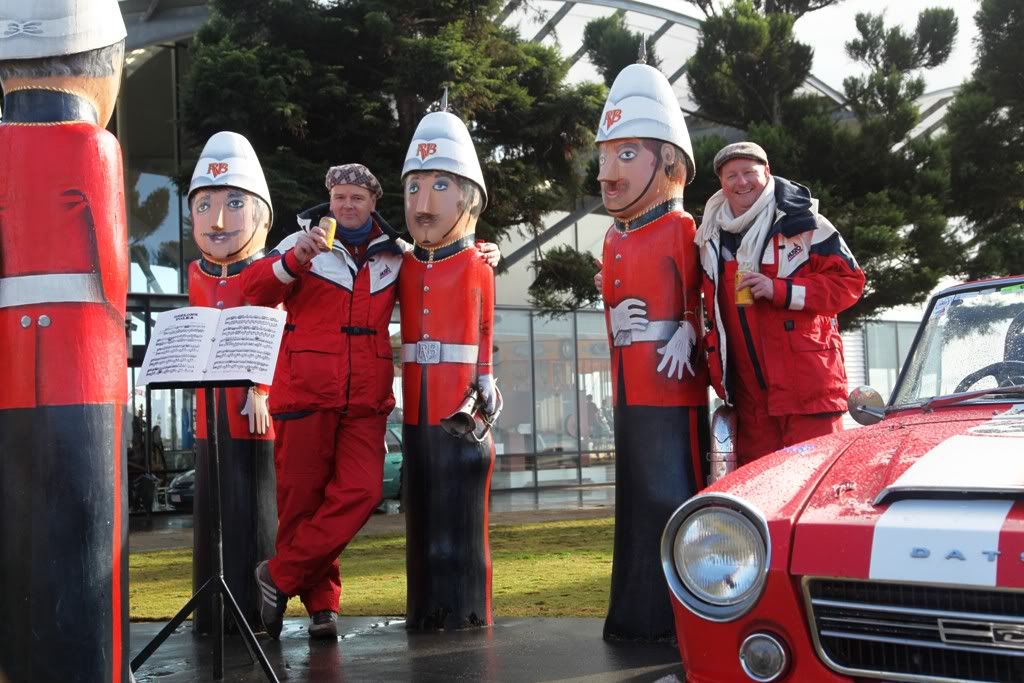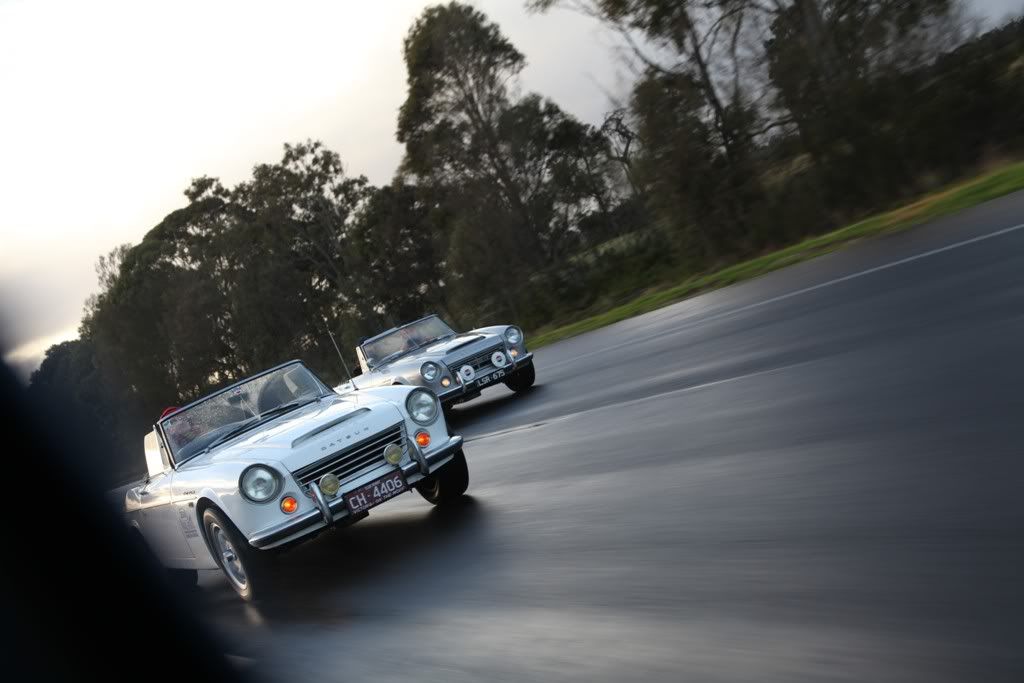 I at least was in a sedan and the heater in the Prince is sensational...she would have been frozen taking pics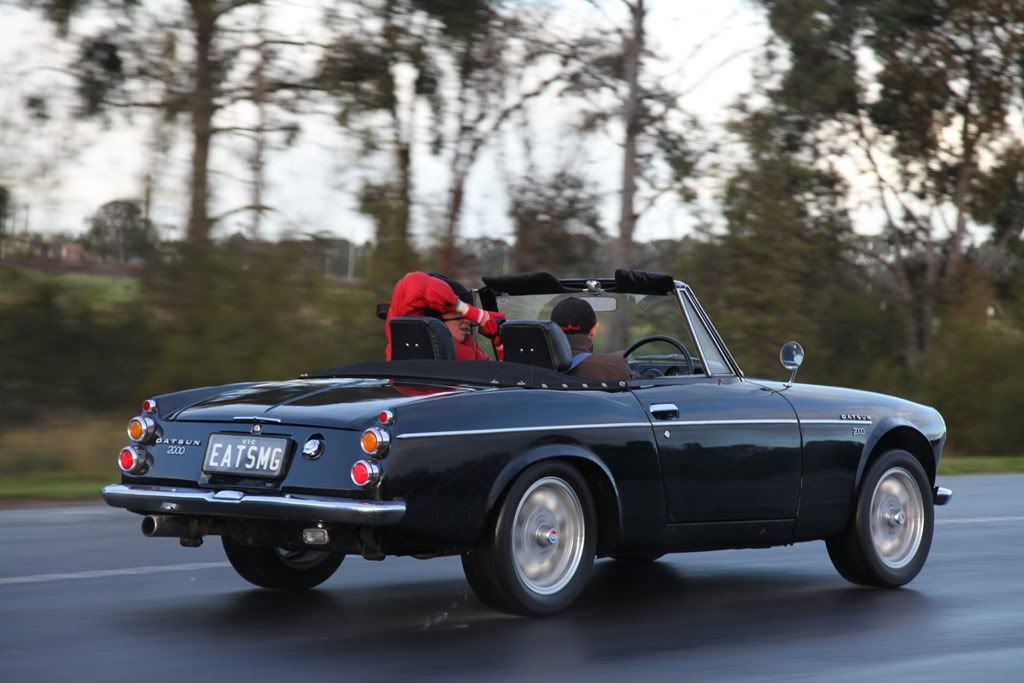 Weather wasn't kind to some pics.....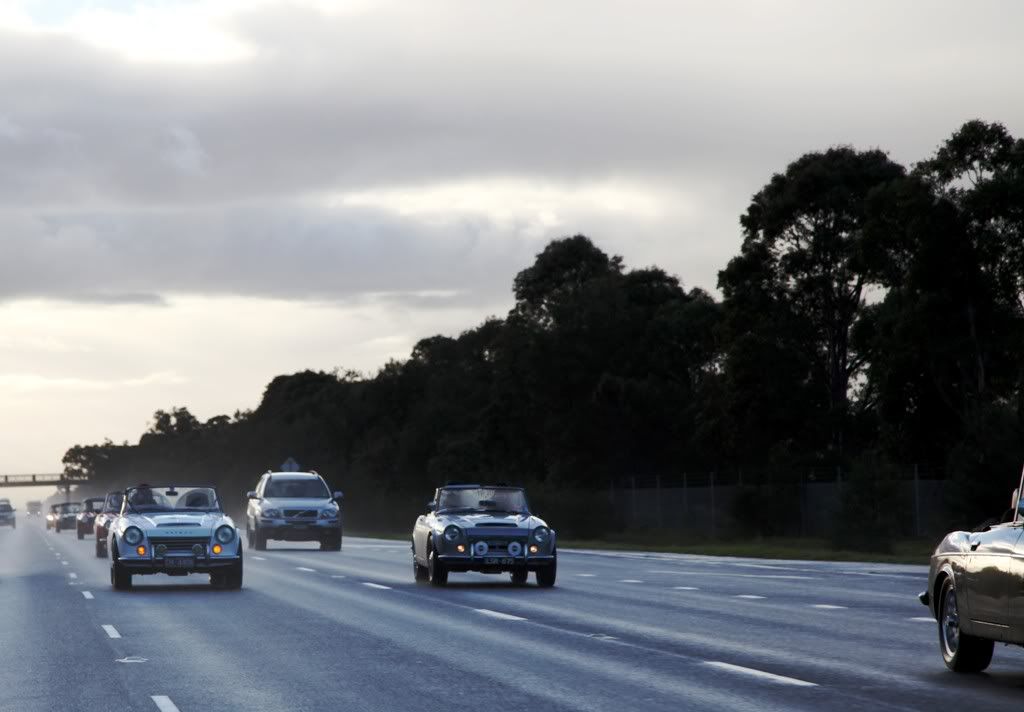 Who needs a soft focus filter when you have rain....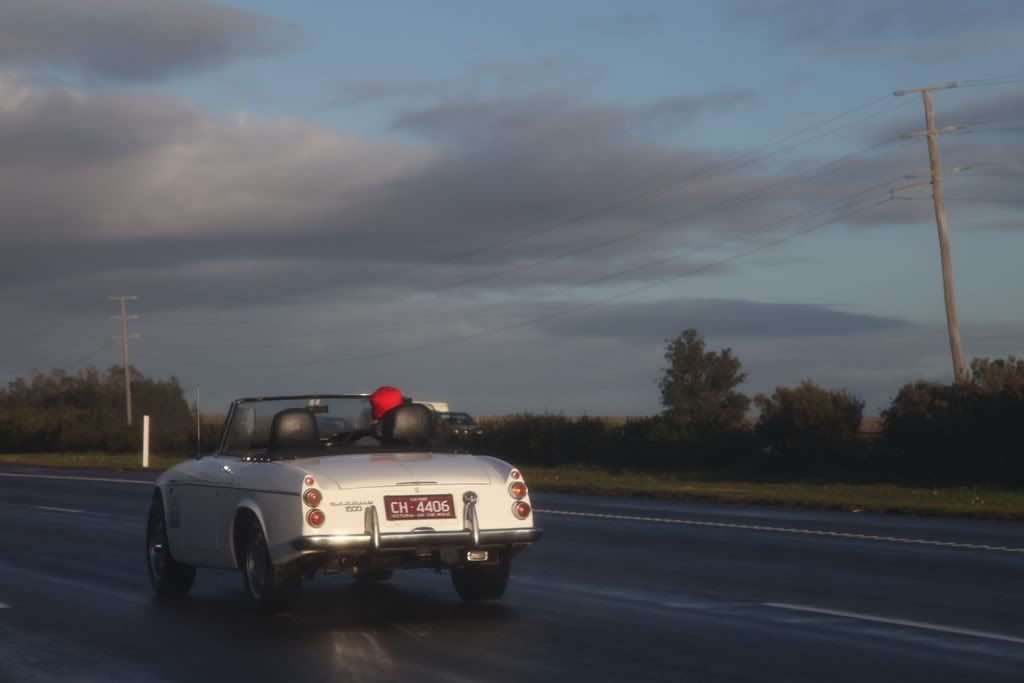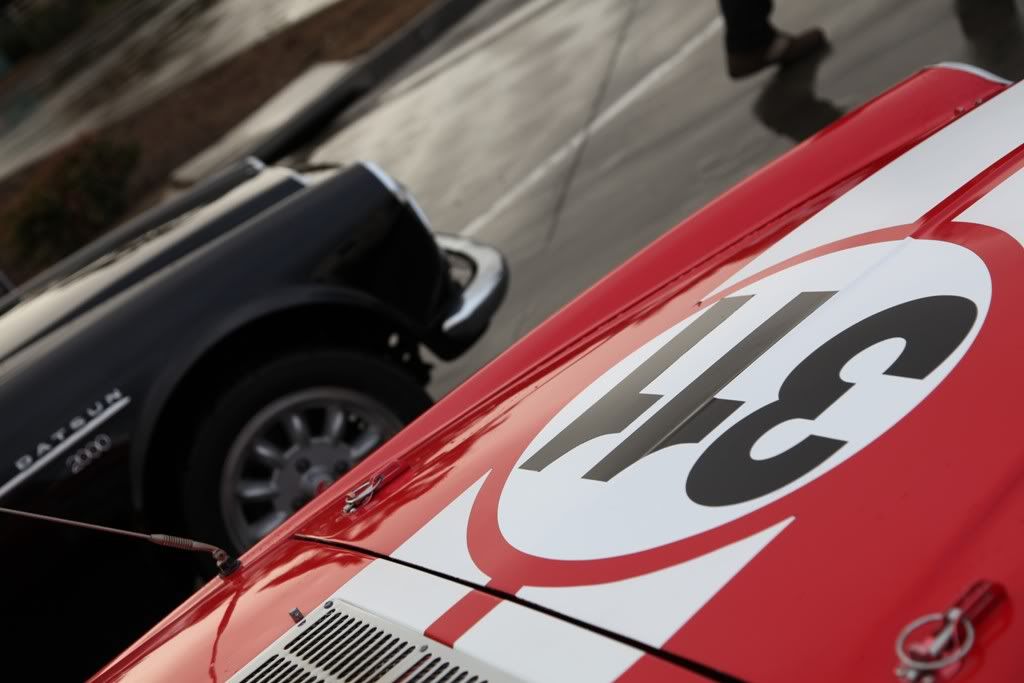 Dave's ride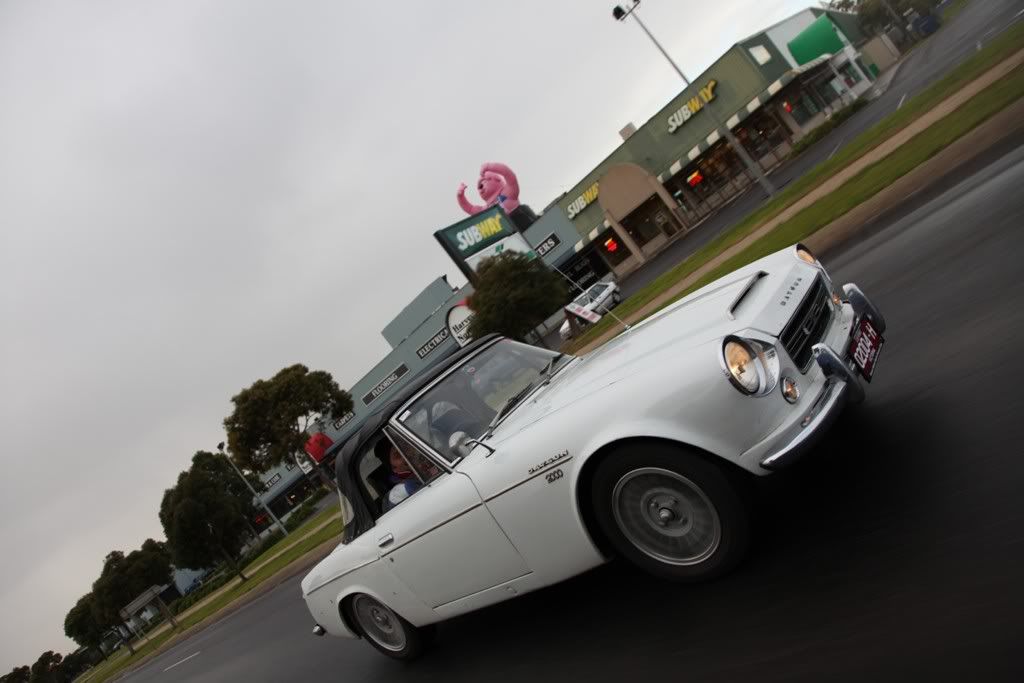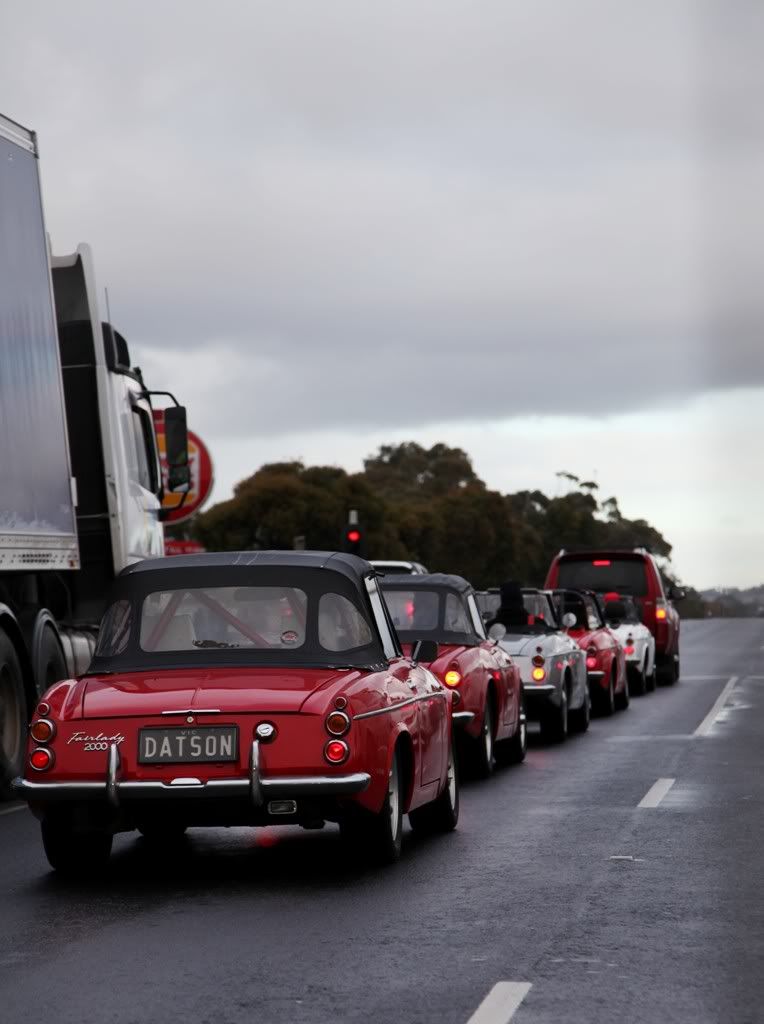 Seriously deep wheels....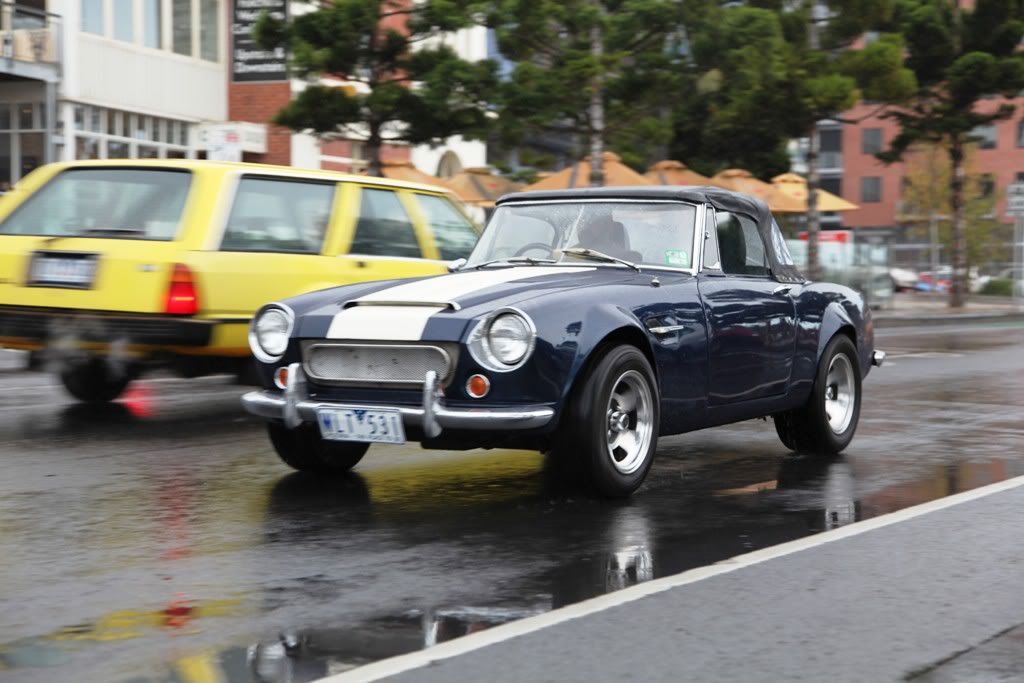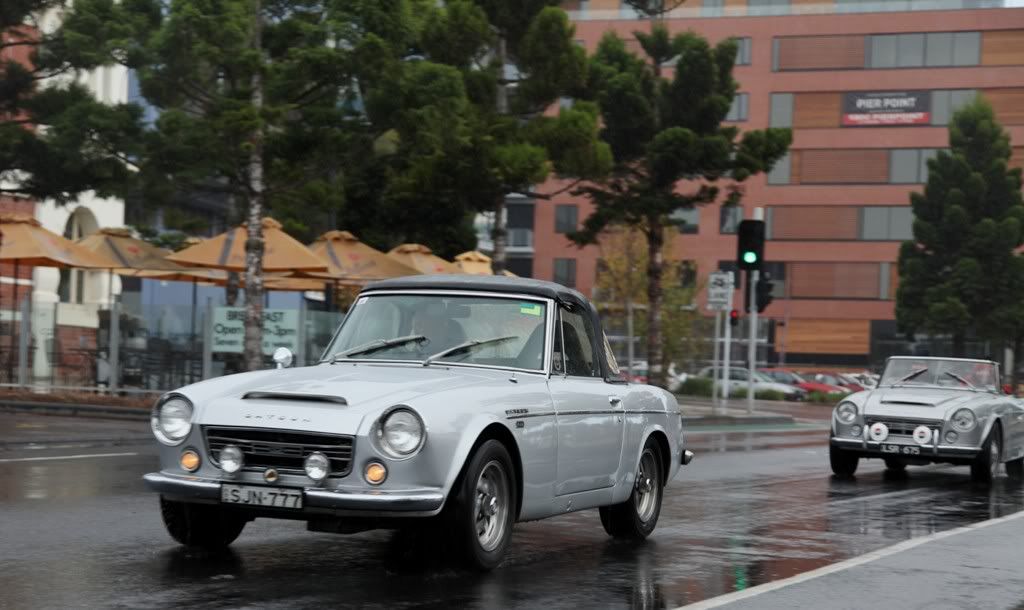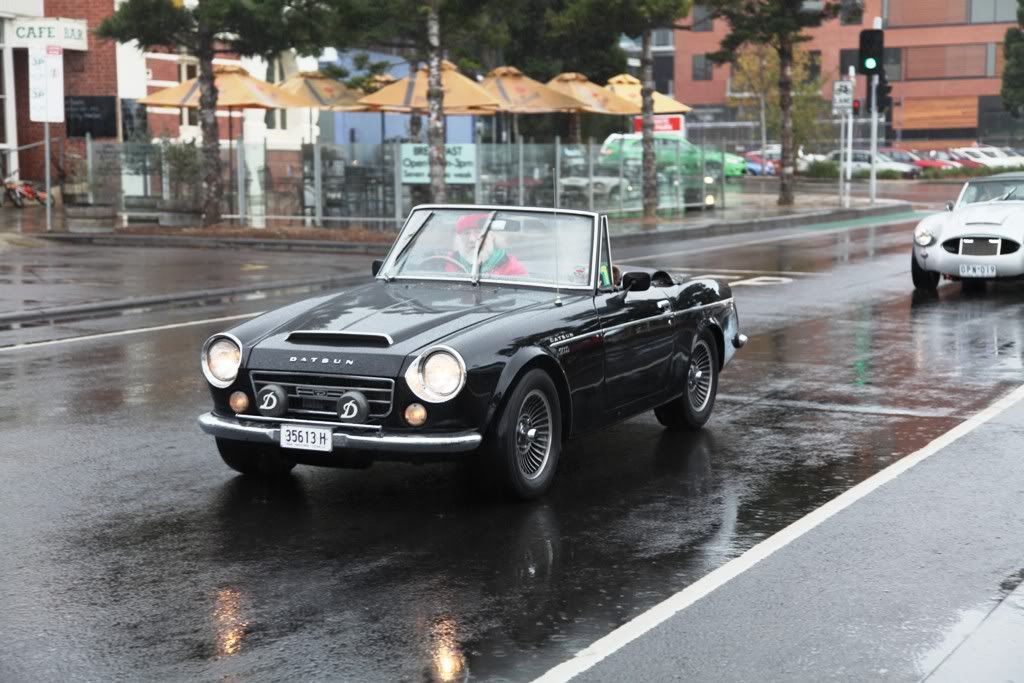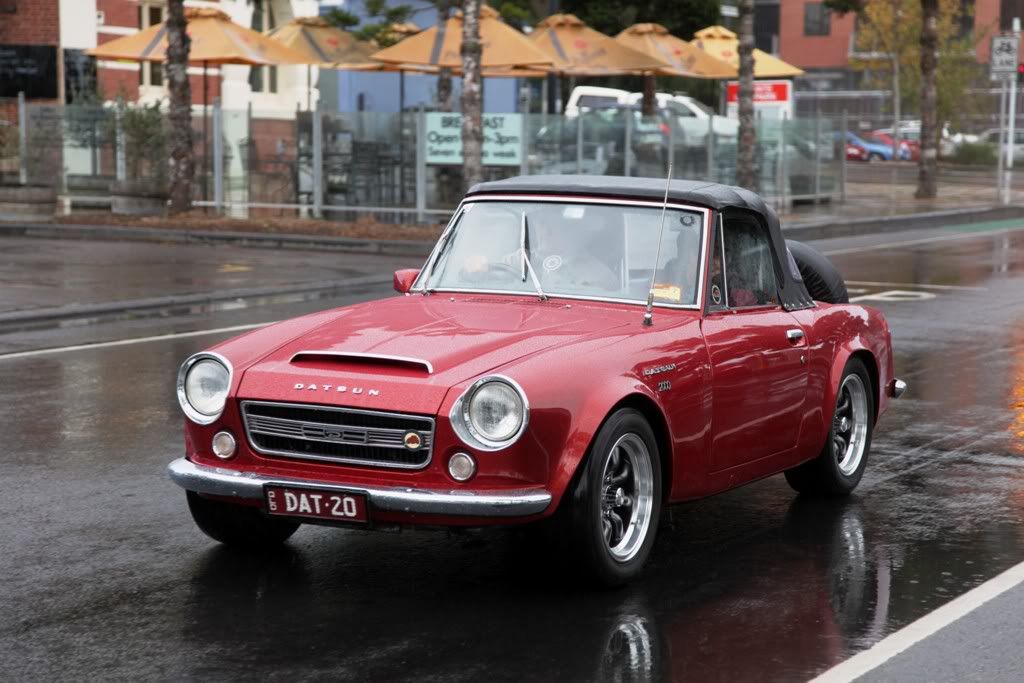 A couple Zeds came along......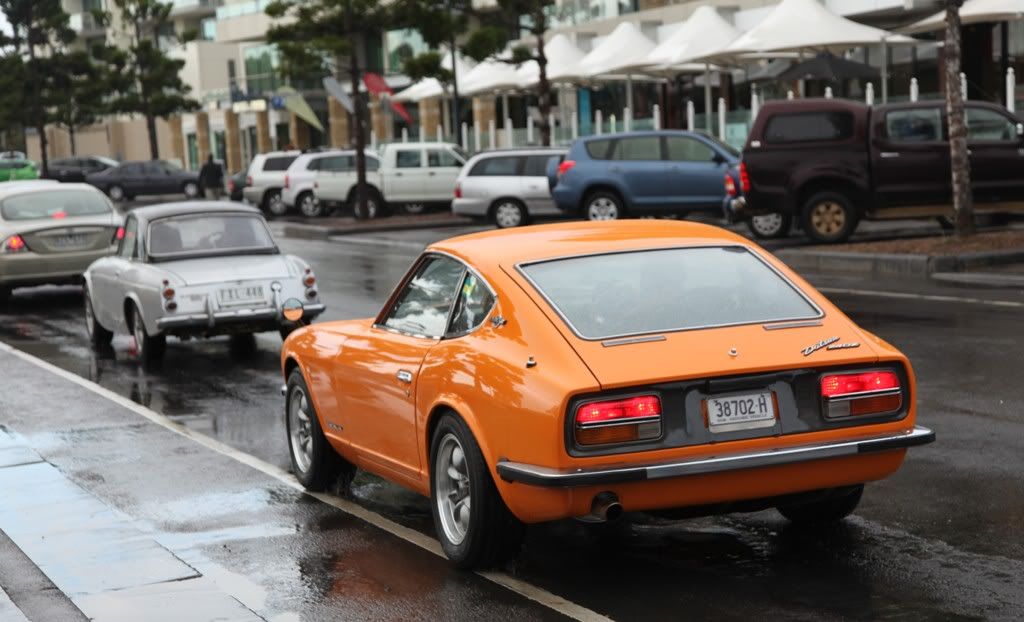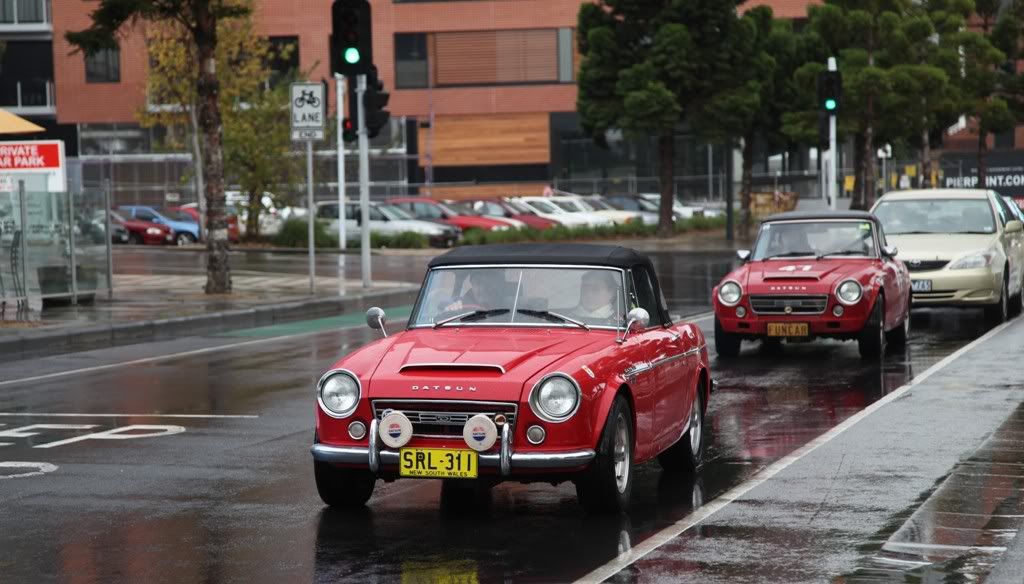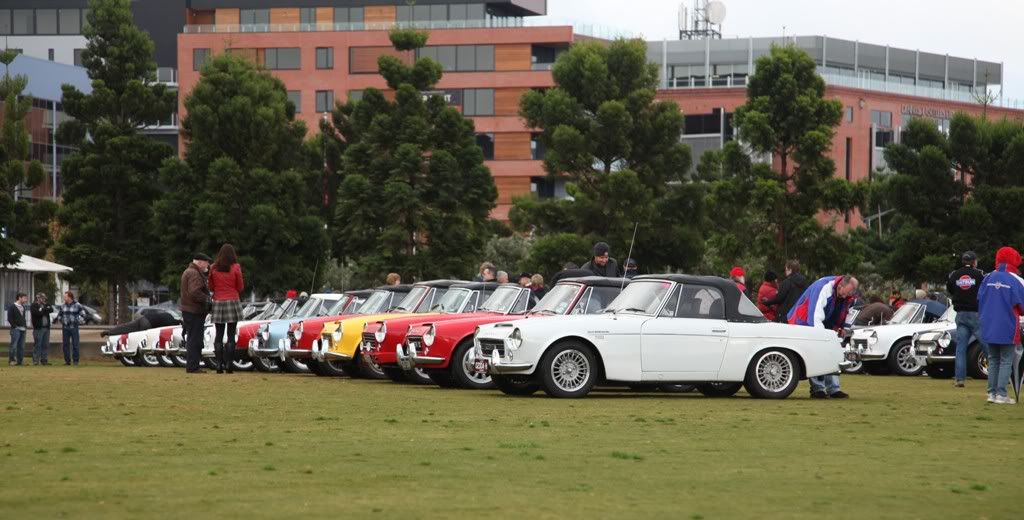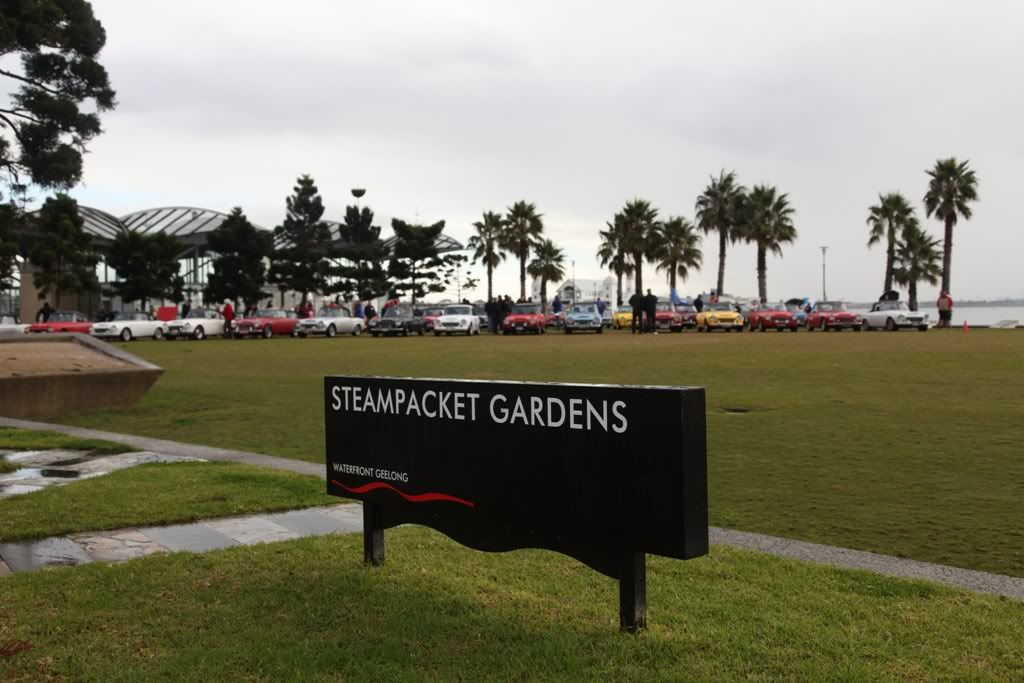 We get bugged all the time here with either "is than an MG?" or " poor mans MG" or "MG's walk all over these"......
The red and white striped one above used to have rego NOTAMG, and here's another (ohh.... and it does
)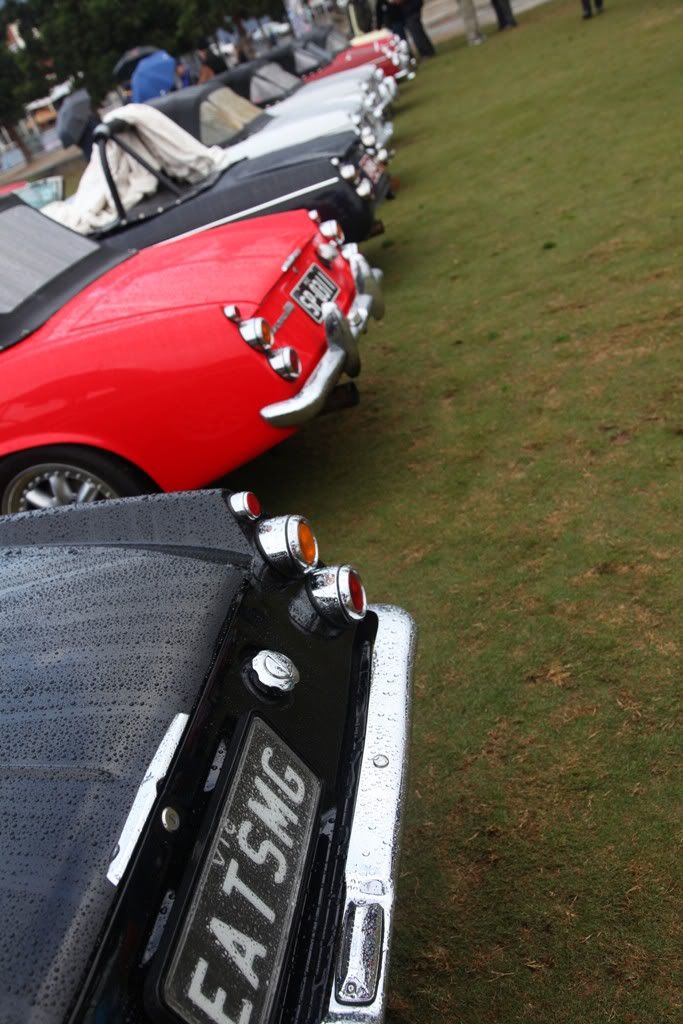 The Duggan's are synonamous with tarmac rallies. He has won his class in Targa Tasmania, not mention a heap of others.... awesome he could make it.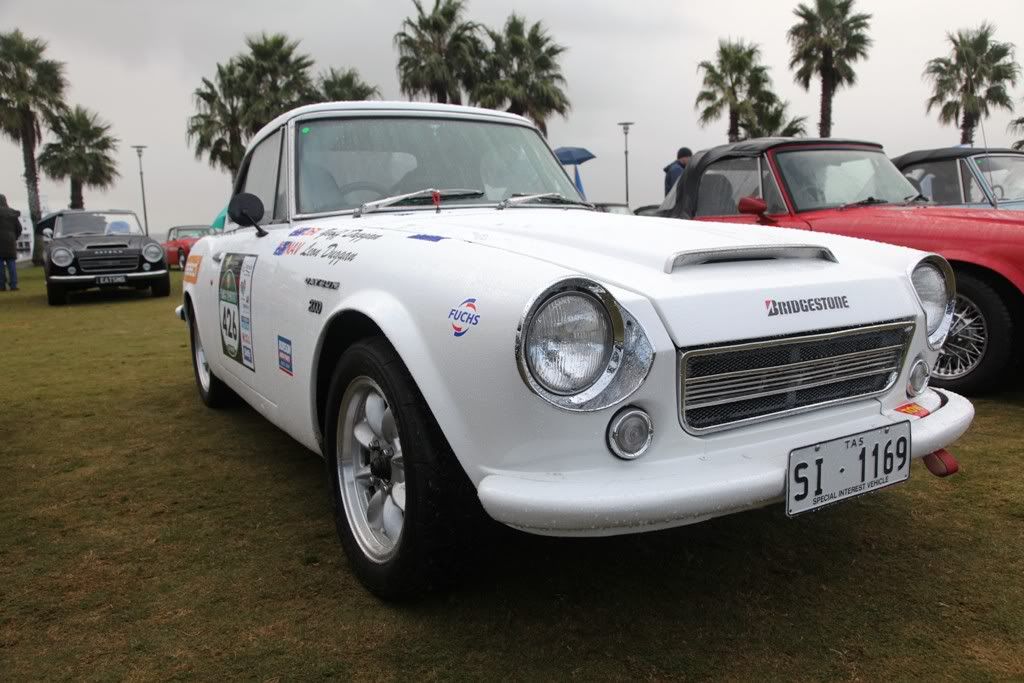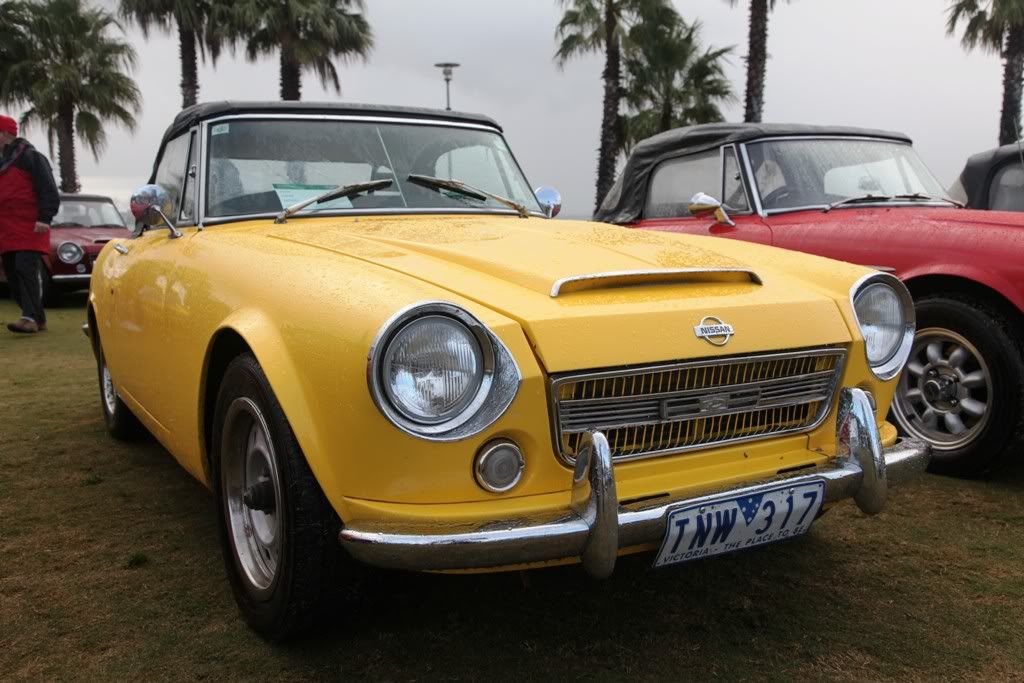 They had an aerial photographer arranged, so everyone stood by their cars while he nabbed a few pics- can't wait to see the results.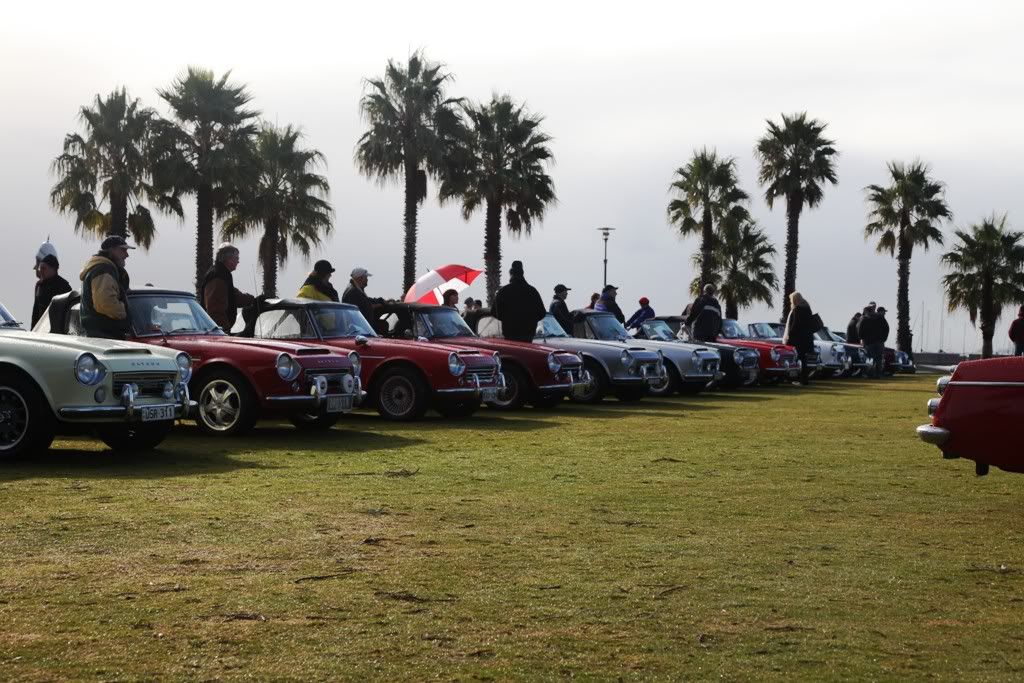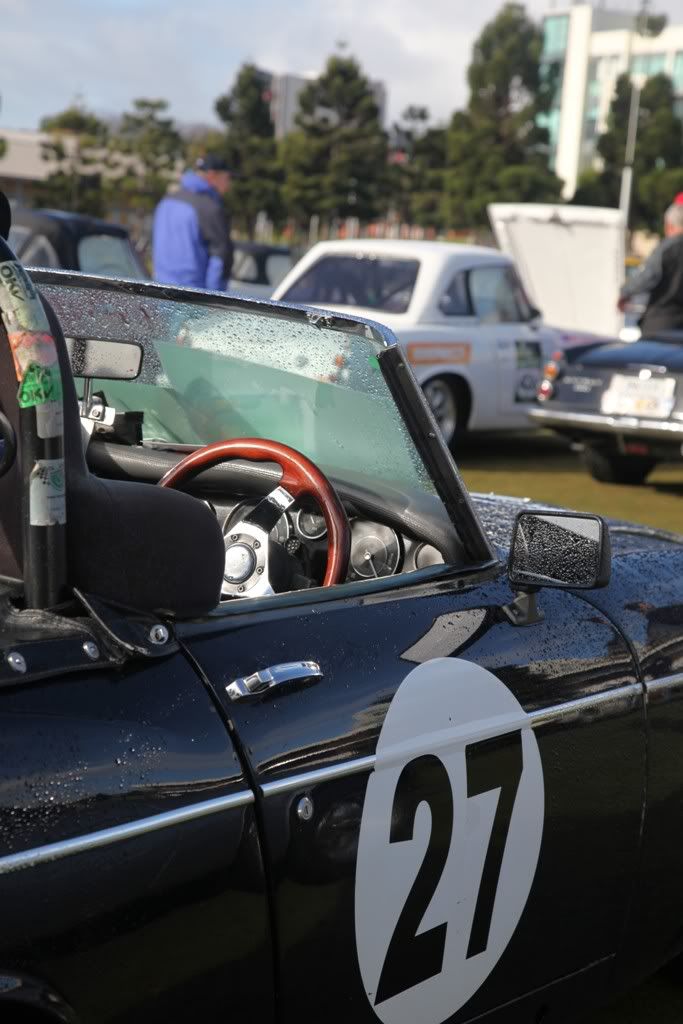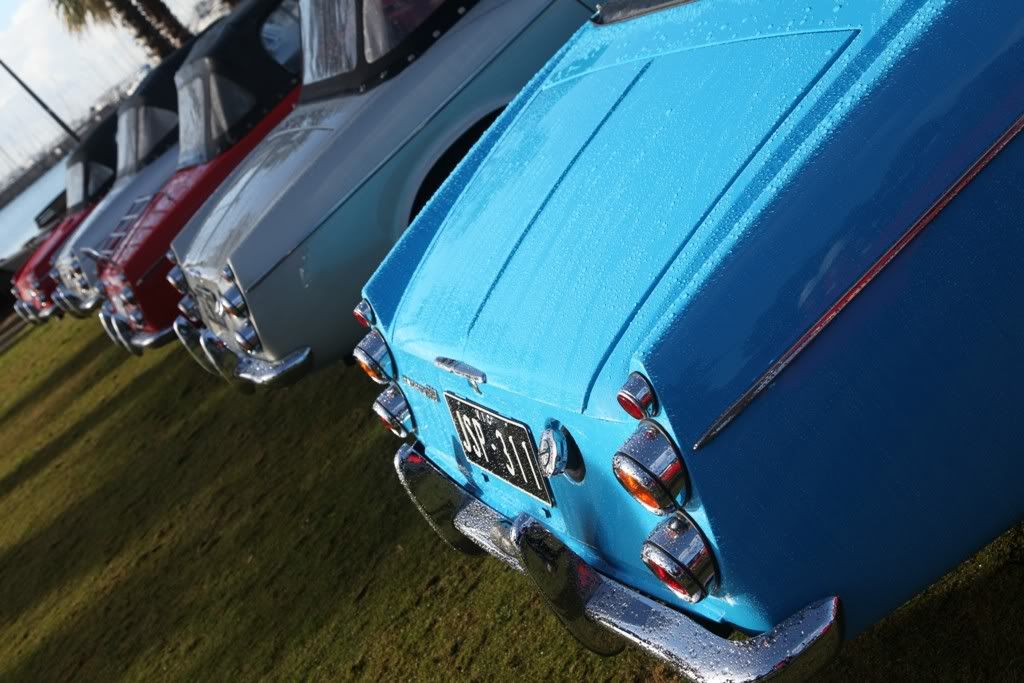 flared guards......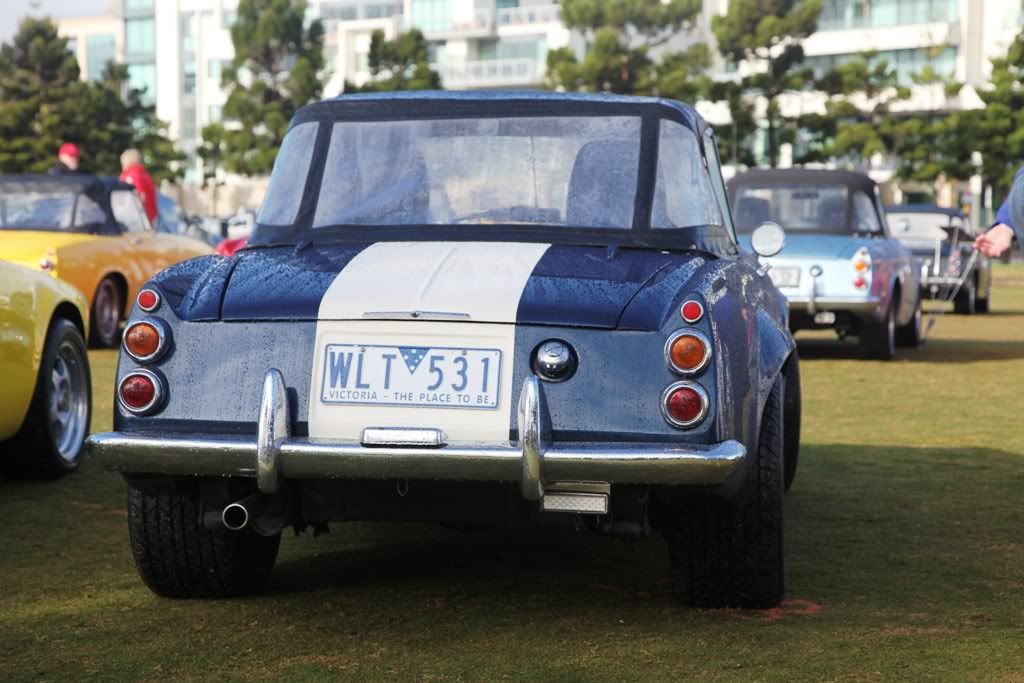 The only 370z roadster..... it started raingin 3 times, and whilst the rest were unfolding rooves, clipping them in, Chris would flick a switch- here he's using the door handle to close the roof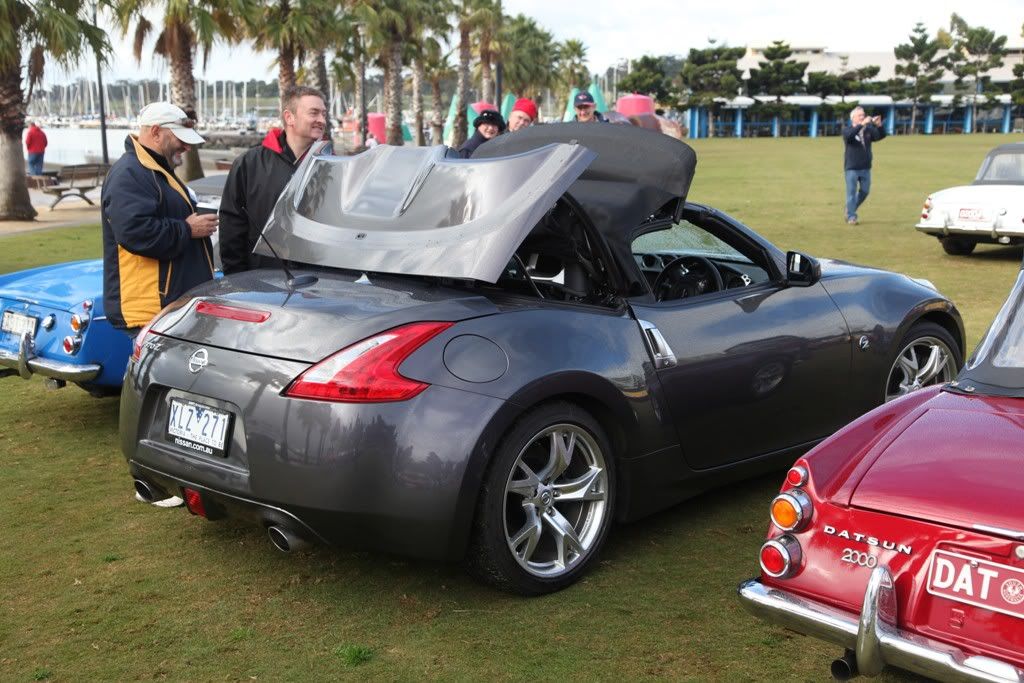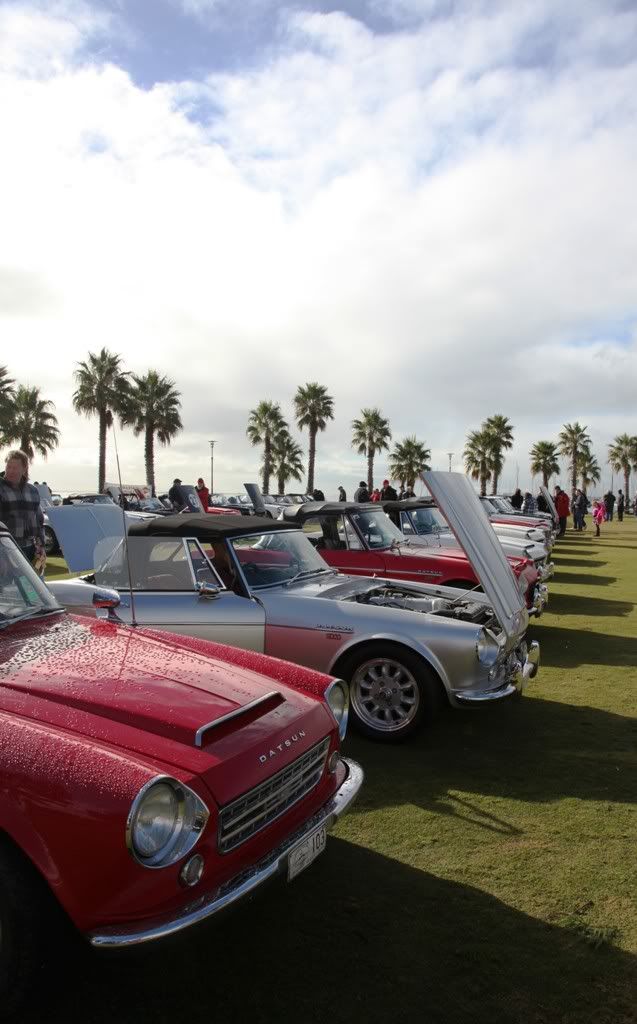 Cheers,