Tomica Limited Vintage....
First, a Nissan Caball "George Cider" delivery truck for
Snake Motors
, and a two car Cedric/Gloria set from Seibu Keisatsu.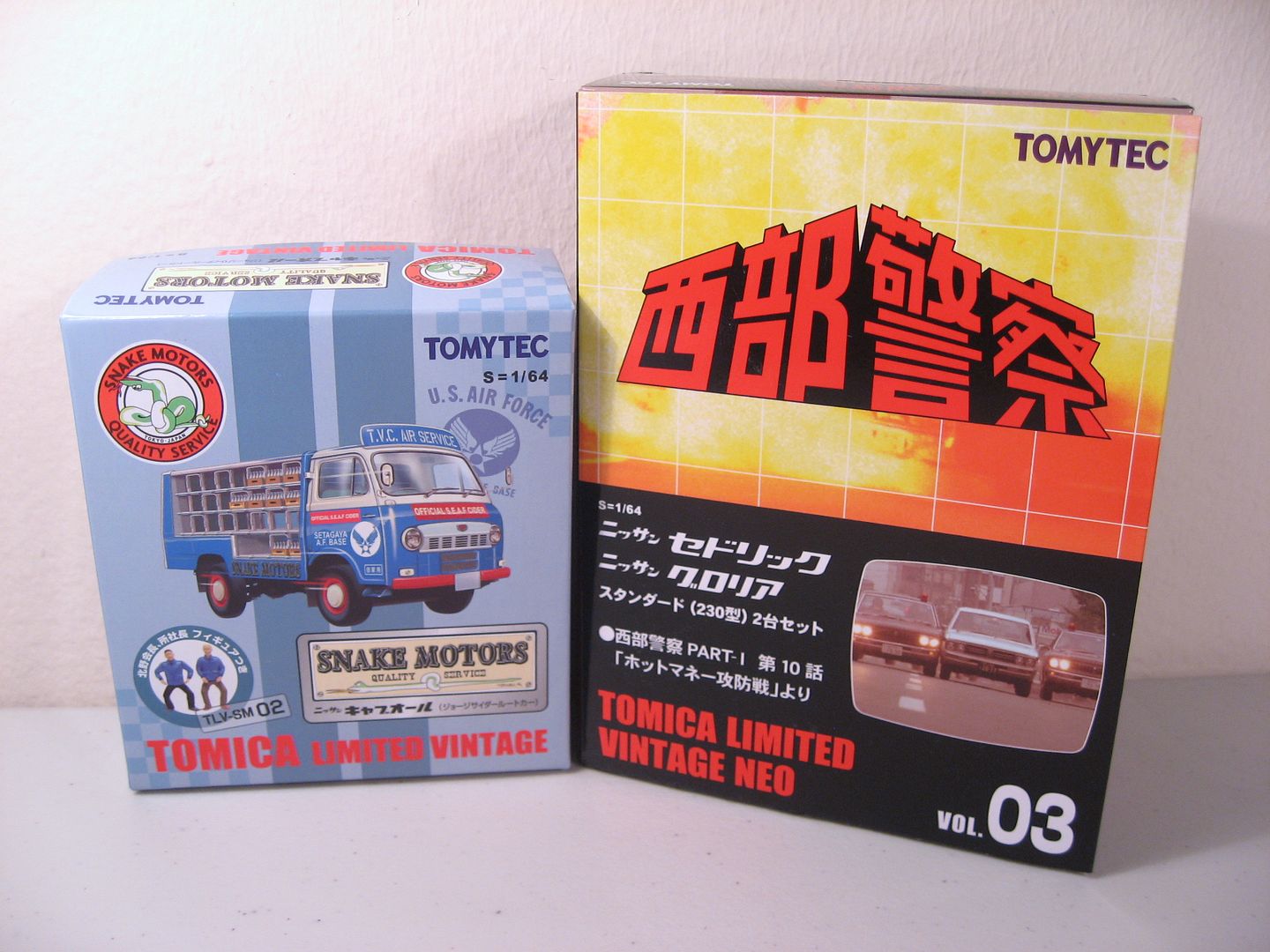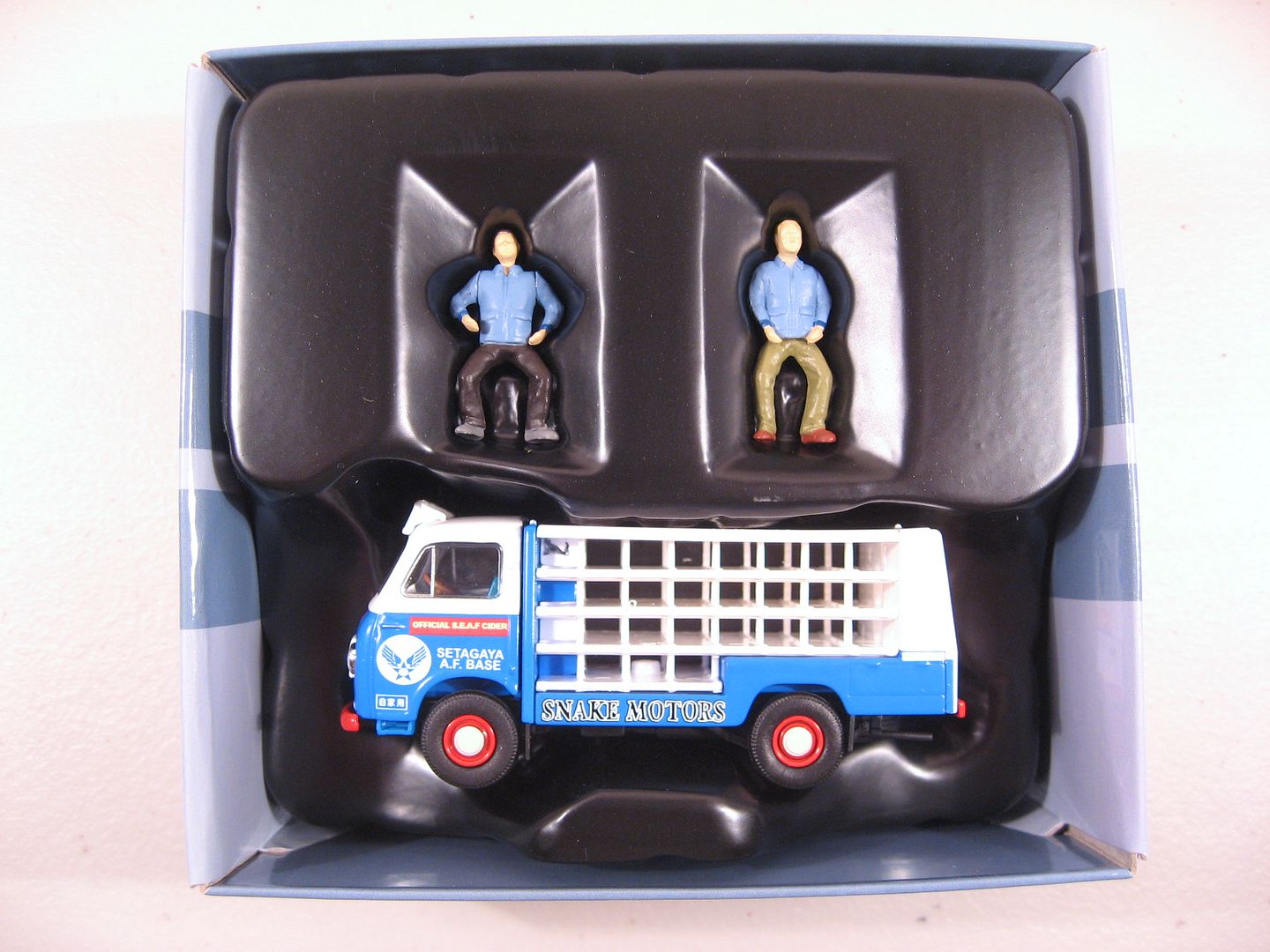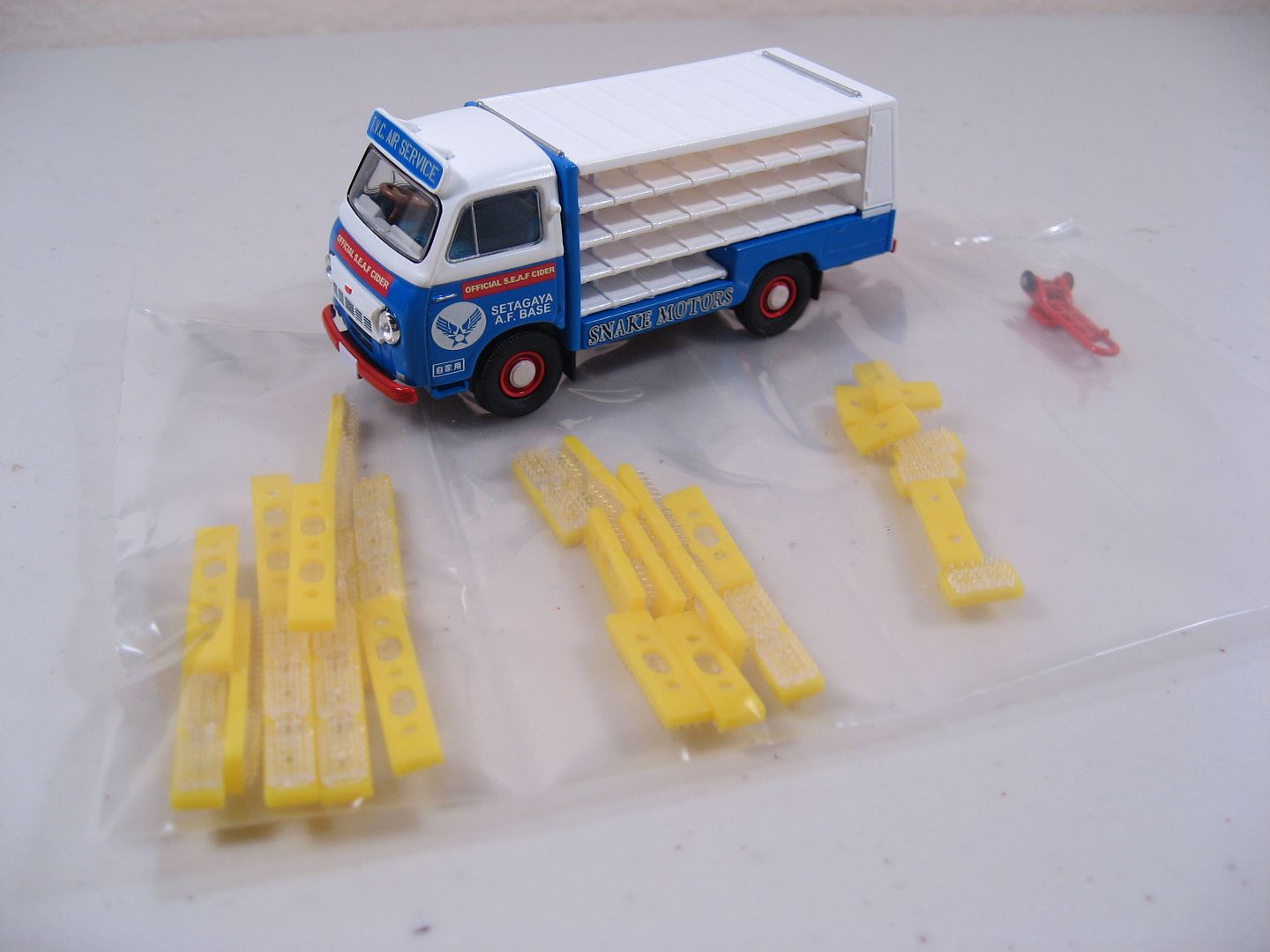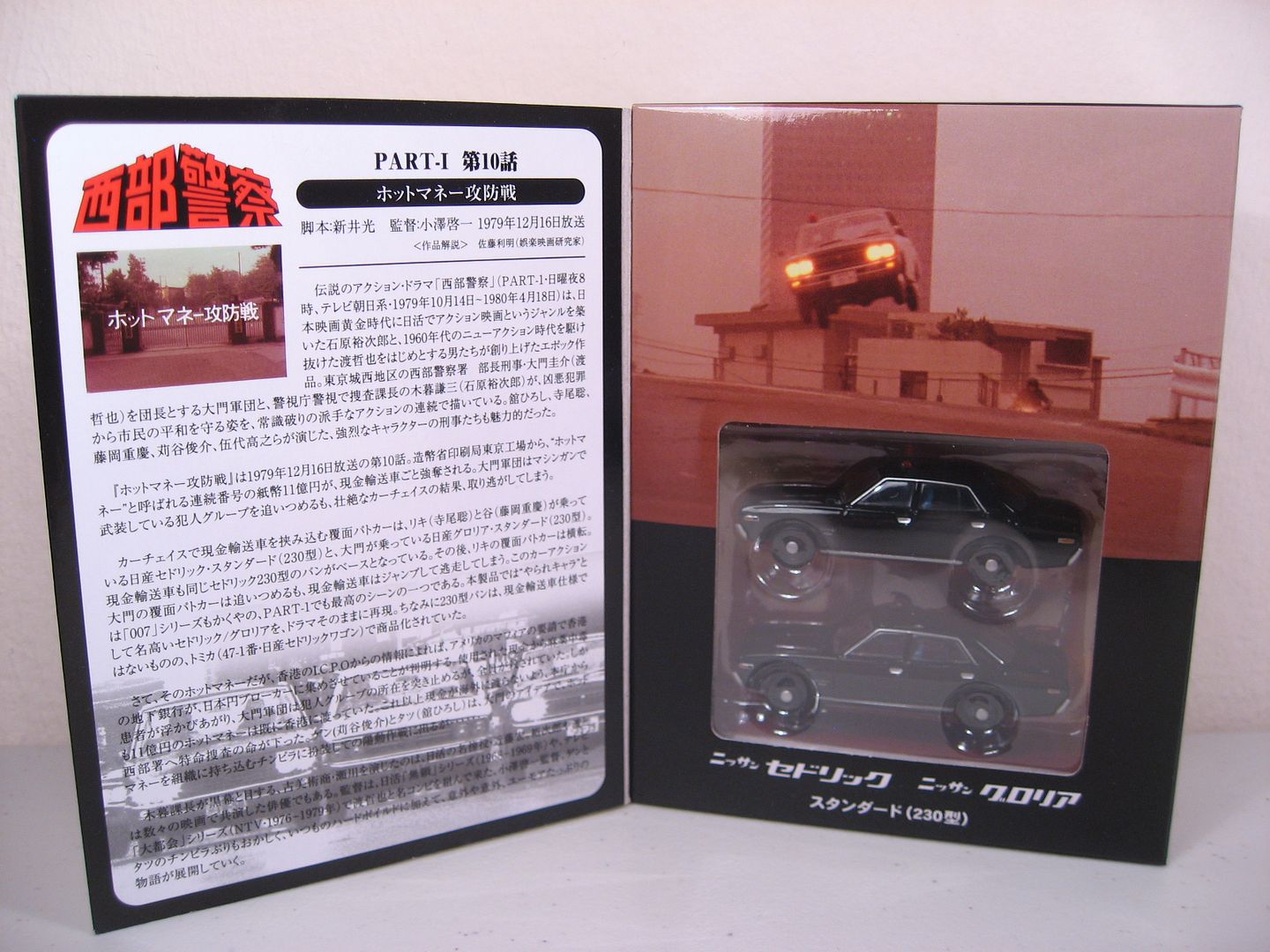 Next, the Radio Car Series.
LV-Ra01 Skyline Van TBS Radio Car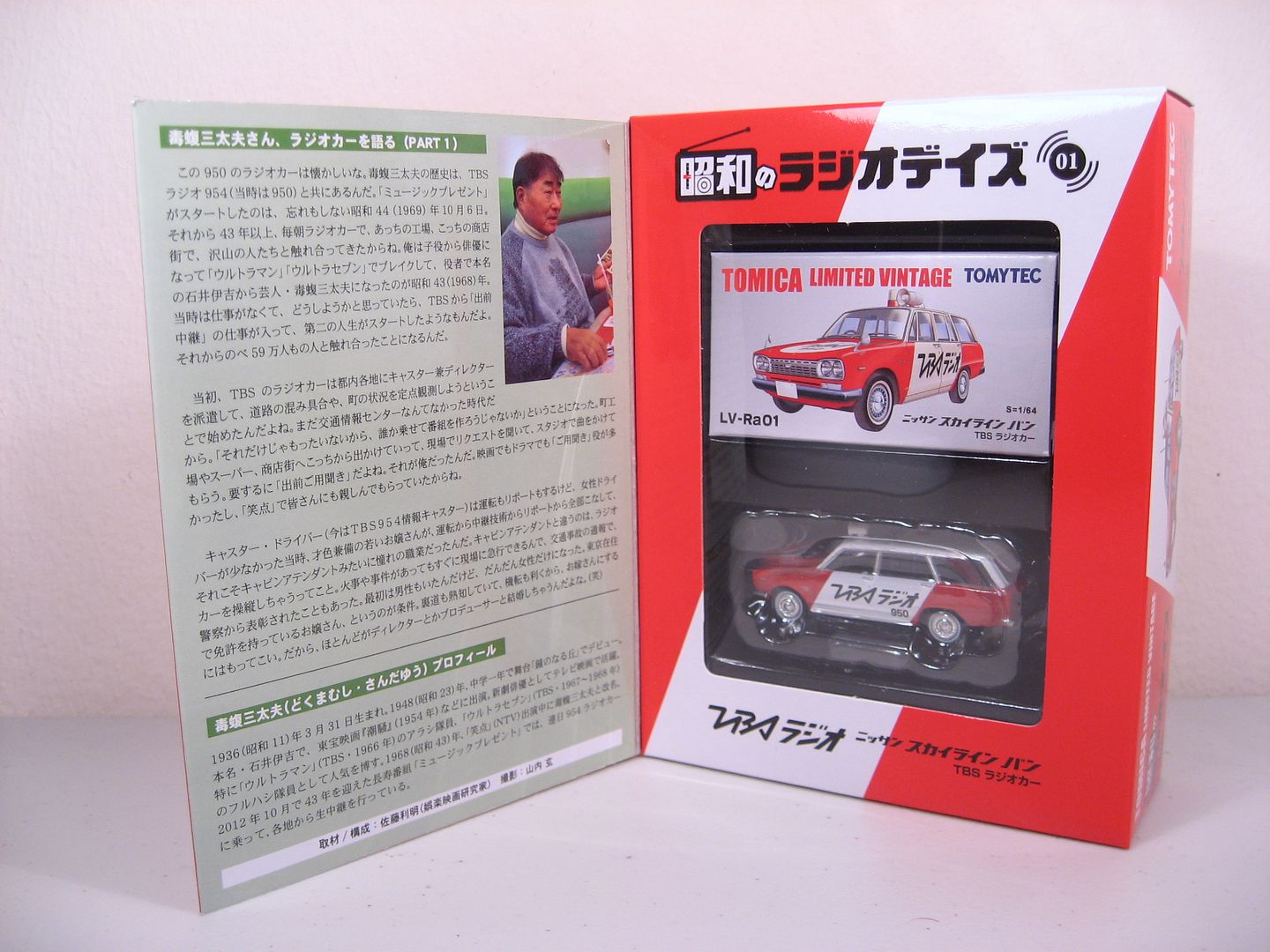 LV-Ra02 Galant AII Cultural Broadcasting Car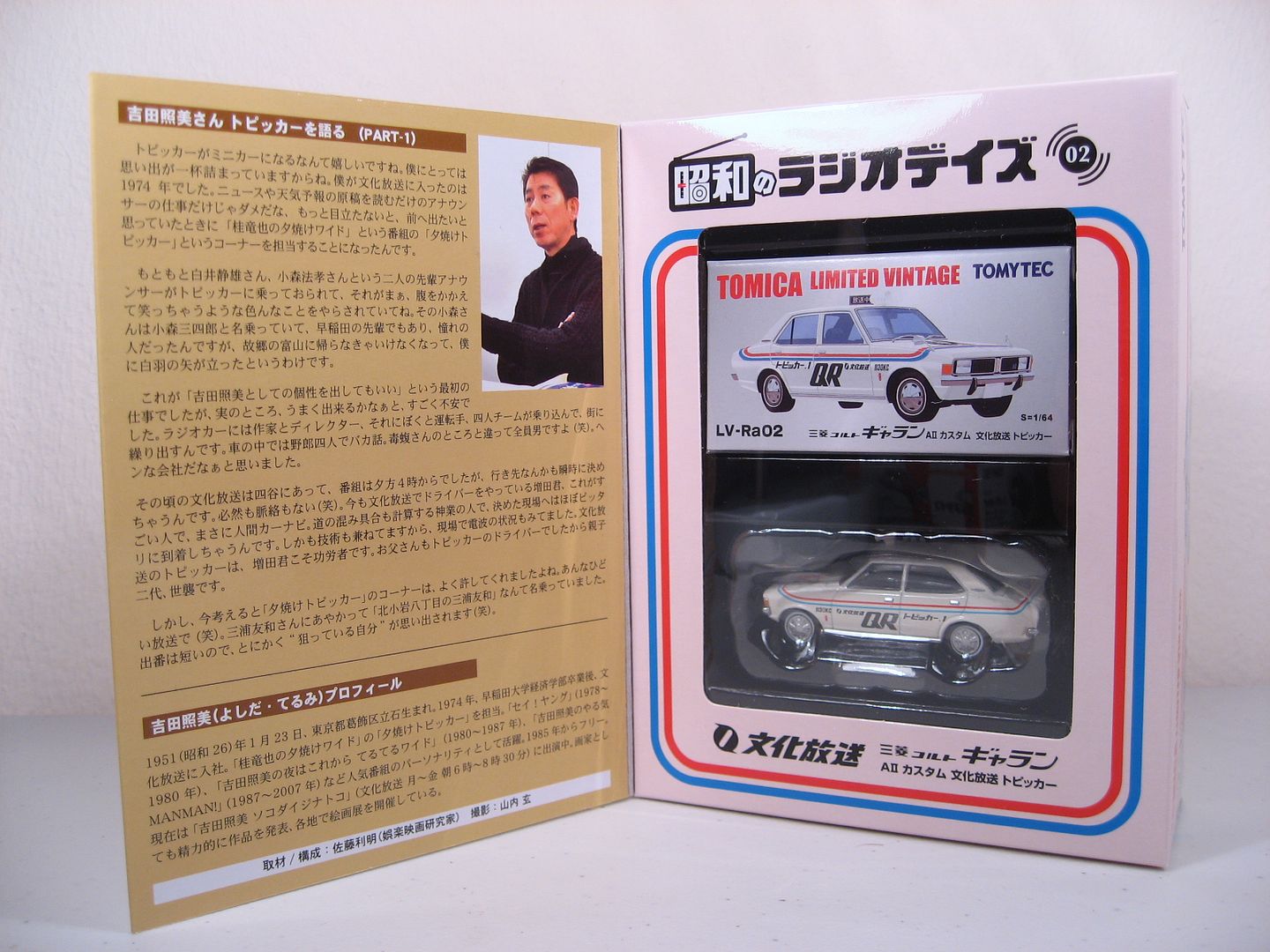 LV-Ra03 Laurel 1800 Nippon Broadcasting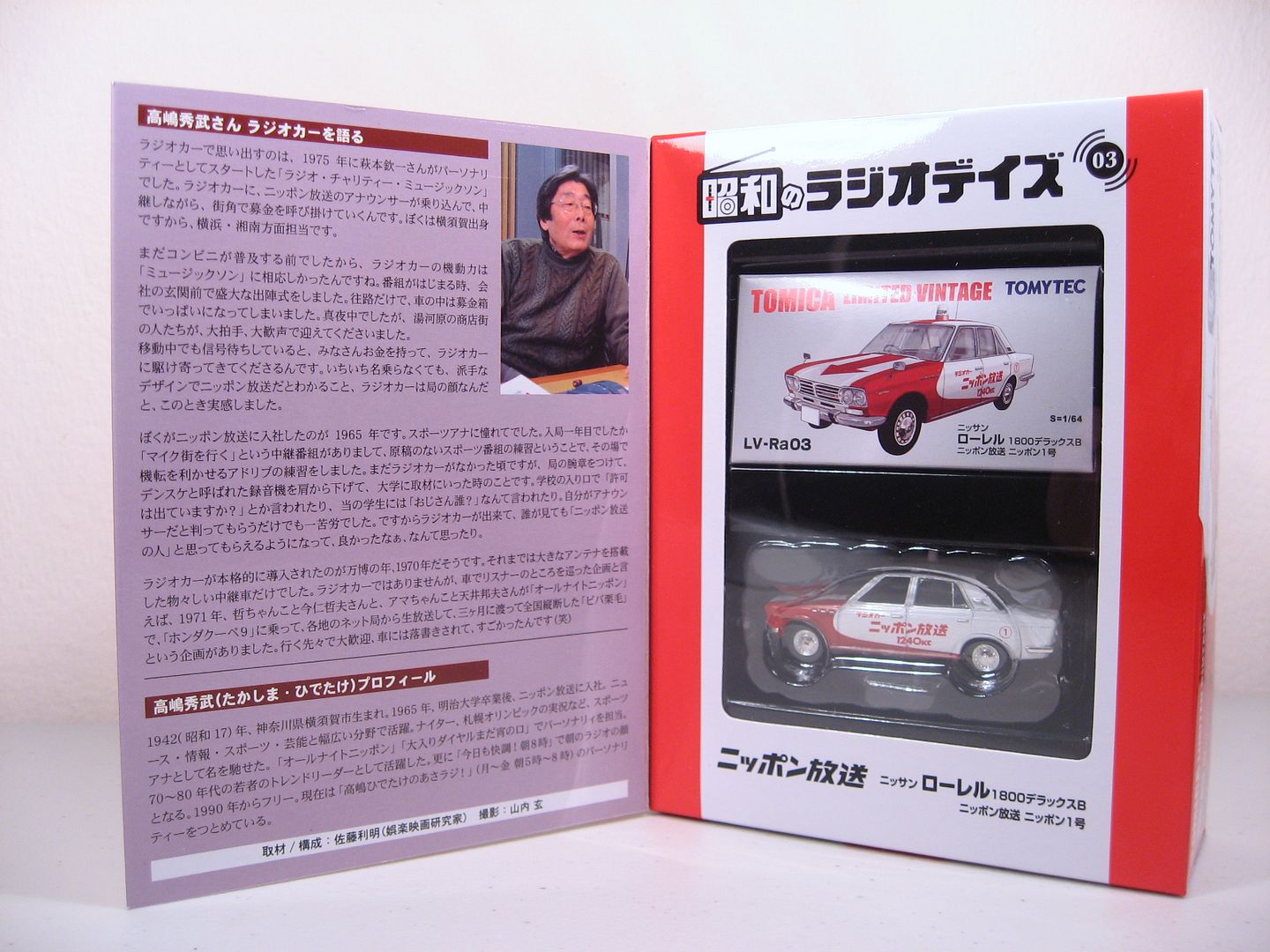 And something
not
Tomica Limited Vintage....
a box of 10 cars somehow tied in with Nostalgic Hero magazine.
The models come in what is commonly known as a 'blind box' since you don't know what's inside. A case however contains one of each, plus there is a 10th mystery car.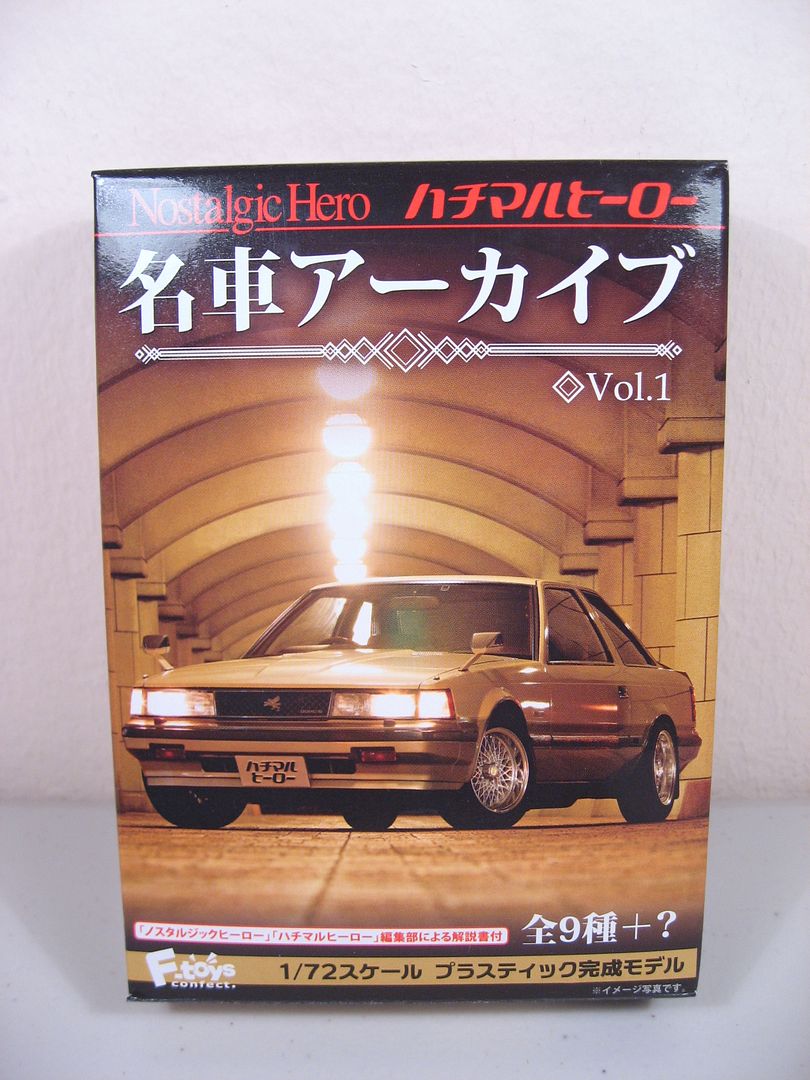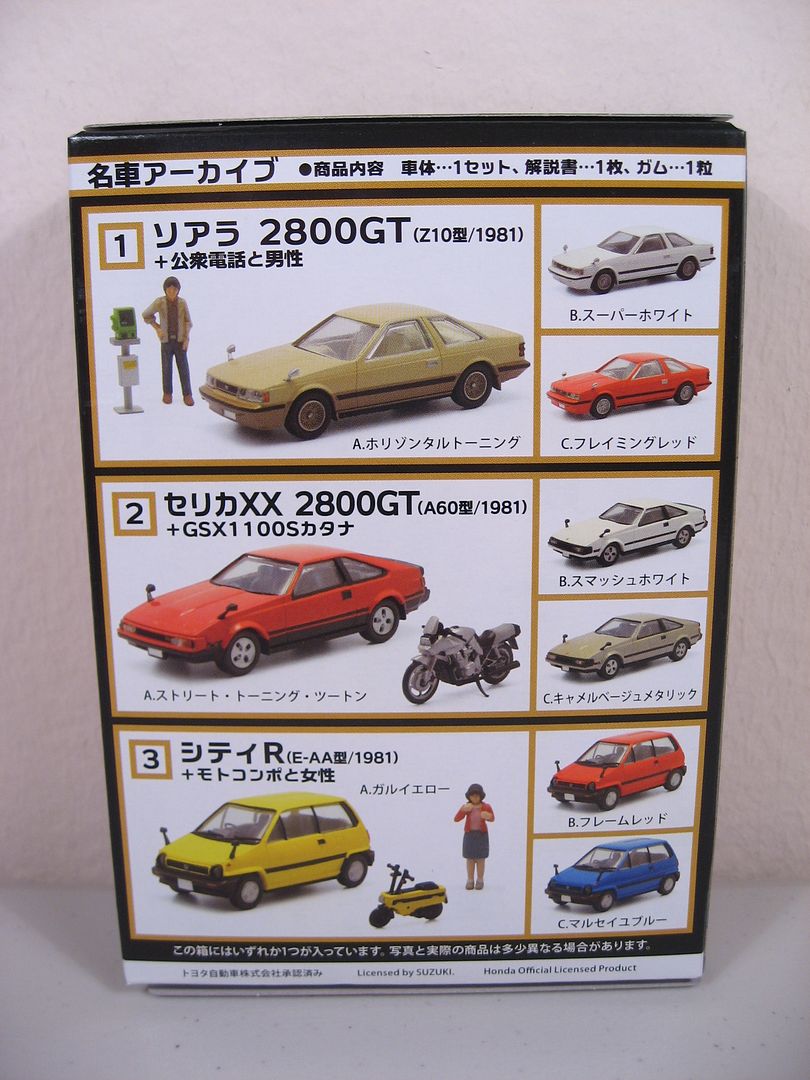 Here's how the cars look out of the box.
Toyota Soarer 2800GT
Toyota Celica XX 2800GT - this happens to be the mystery car, a blue version.
And last is a Honda City with Motocompo foldaway scooter (the scooter actually came with the real car & fit in the back).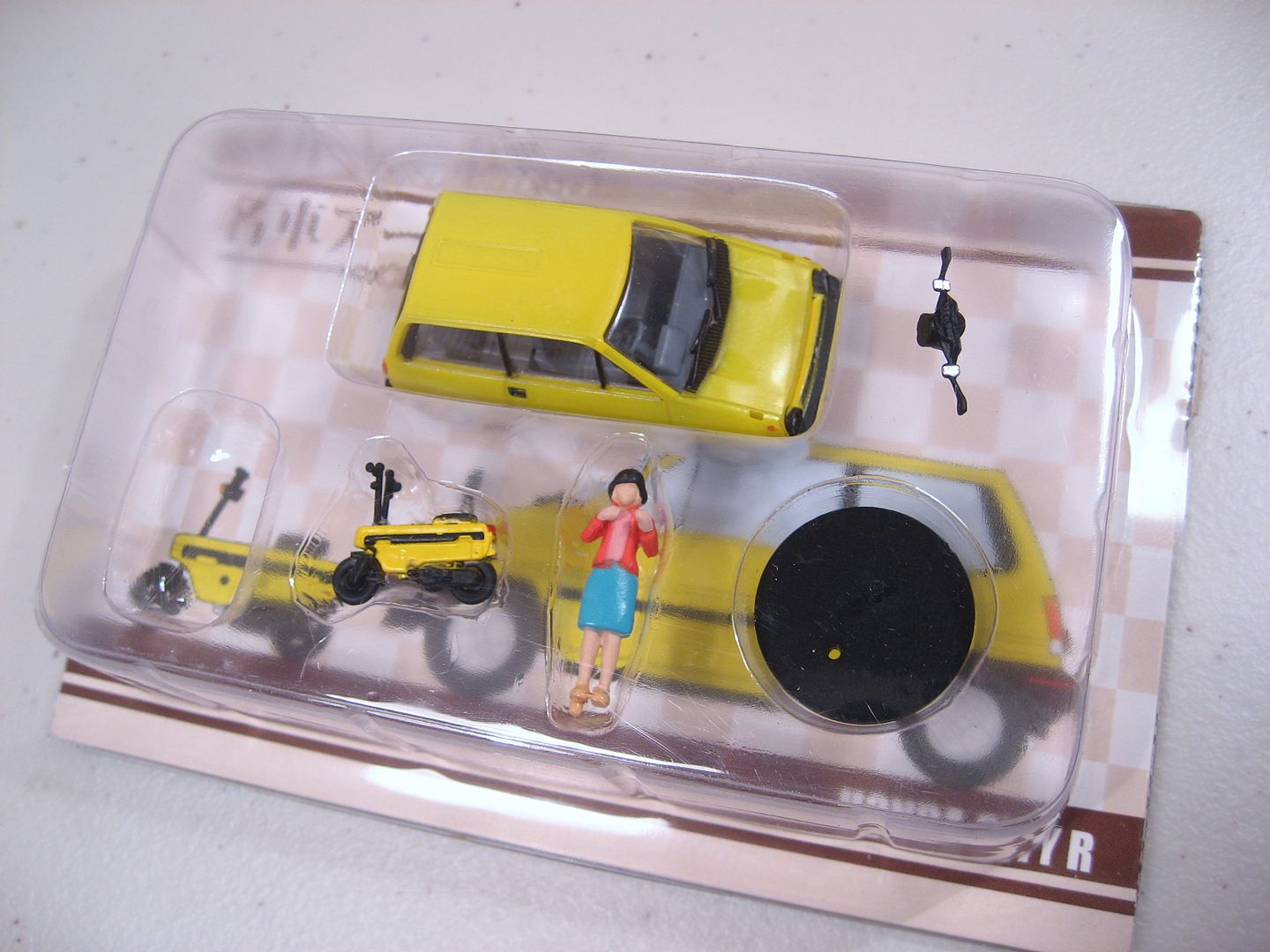 _________________
Michael - Collector of Toyotamobilia ~
www.toyotageek.com
Tomica Fan Club ~
www.tomicafanclub.com