To "each his own".. but...
2nd gen Lancer-boxtypes from the Philippines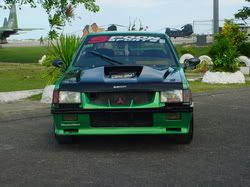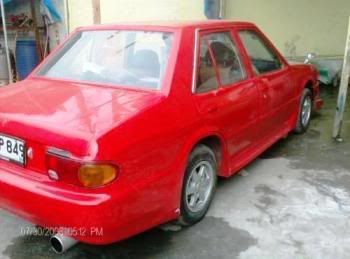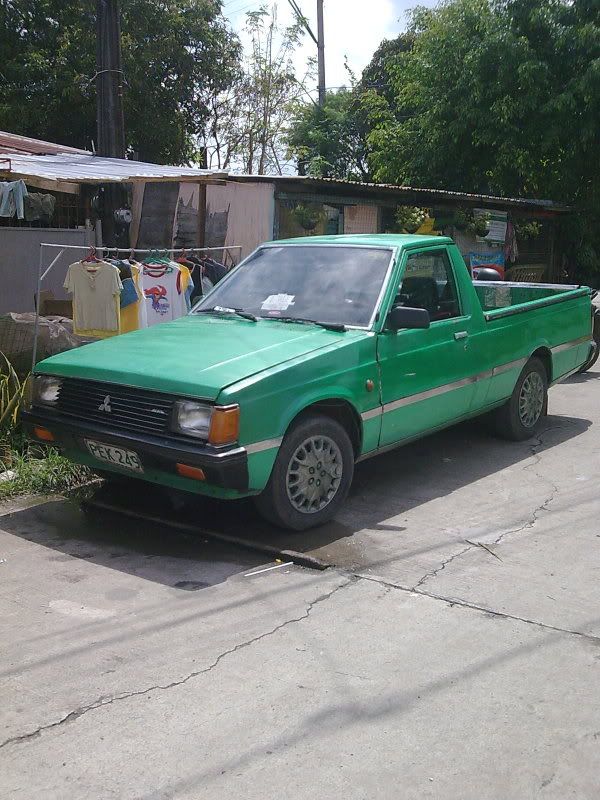 1st gen Lancer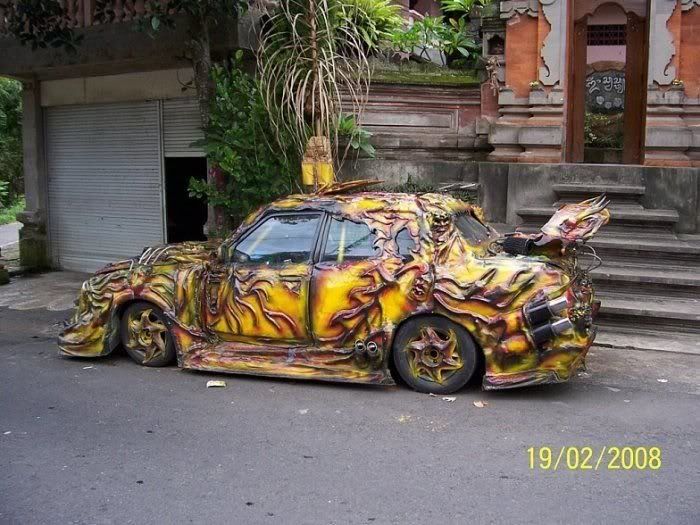 ..possibly from Indonesia..
1st gen Lancer

(From dog283's 1stgenlancer post)
***
dog283 posted:
I had to hitch a ride with my Dad home today after leaving the Lancer unfinished in the factory. Dropped by my Sisters school where we saw this...
A '76 2 door (Type LA) with Pizza Lancer (CK) Altezza-style tail lights grafted on...
Not something new, I've seen it done before, but what drew me closer was the quality of the work. I'm not the biggest fan of this type of thing but it was well done... workmanship wise. Also grafted a new front end and CB Lancer door handles.
Then I noticed a rather race themed interior... And it looks like a rather serious set up too with a bunch of kill switches..
Then I noticed that there were disc brakes inside the rear wheels... BIG Disc brakes... and that the rear quaterpannels where very much flared...
Which lead me to peek underneath...
This makes my GT rear end swap look soft-core...
Independent rear suspension for rear wheel drive!!! drool :worship: OK!
I can't tell what car it's from... Evo maybe? or Eclipse? Didn't have the time to probe more, or to see if an equally hard core engine is under the hood :ph43r: But I did leave a note on the windshield to join the forum if ever the owner is interested. Looks like this is somebody we can learn a lot from B)
***
Front view
[/b]